Prague for the first time
by Anna,
18 Mar 2021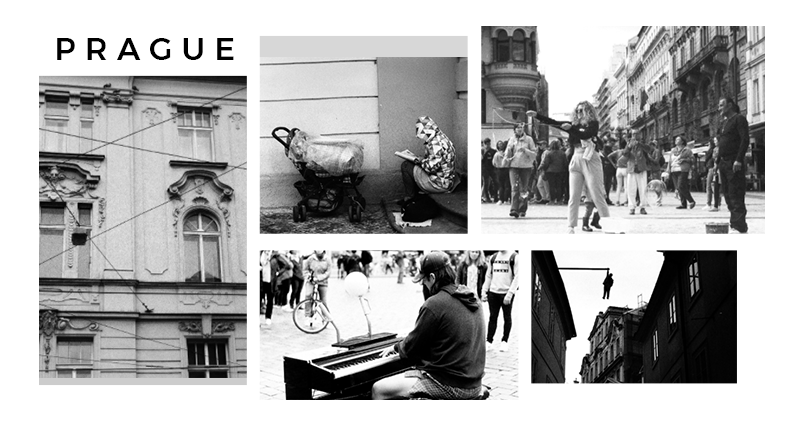 My adventure with analogue photography began exactly four years ago when I bought Zenit 12 XP camera quite cheaply on an online auction. I thought then that it was nothing difficult – an ordinary camera, film, then developing photos. Later I found out what an aperture is, what film to choose, and most of all – how amazing it is to capture this one moment that I will be able to see only after developing the photo.
Analogue photography teaches concentration, humility and patience. I repeatedly overexposed the film when I wanted to replace it in the camera, I spoiled my shots many times but even more often – after developing the pictures, I was surprised that something so unique was captured.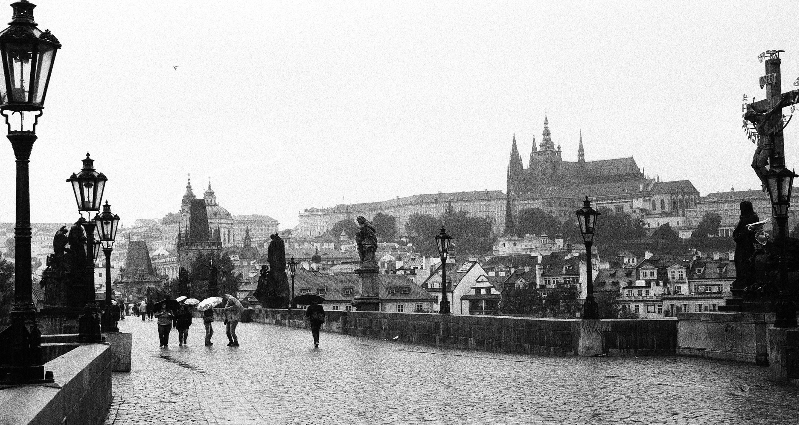 The first attempts were photos on a colour plate, the next – black and white. Soon after, I decided to go to Prague for the weekend to take advantage of the amazing potential of black and white photography. The trip was completely spontaneous, planned within a few hours. I went alone and it was a very good decision. This allowed me to focus on taking pictures and exploring the city. When replacing the film on the first day, I opened the case too quickly and… overexposed it. This is one of the experiences that are common to the enthusiasts of the classic form of photography.
On the second day, I got up at six in the morning and left the hostel to go to the places I had been the day before. A morning session. The same places, but completely different light and aura. It seems every cloud has a silver lining – despite the rain and lack of sleep, I managed to capture the Charles Bridge – practically empty at this time, which is extremely rare. During this trip, I met amazing people, visited great places, and most of all, I could see how big the difference is between digital and analogue photography.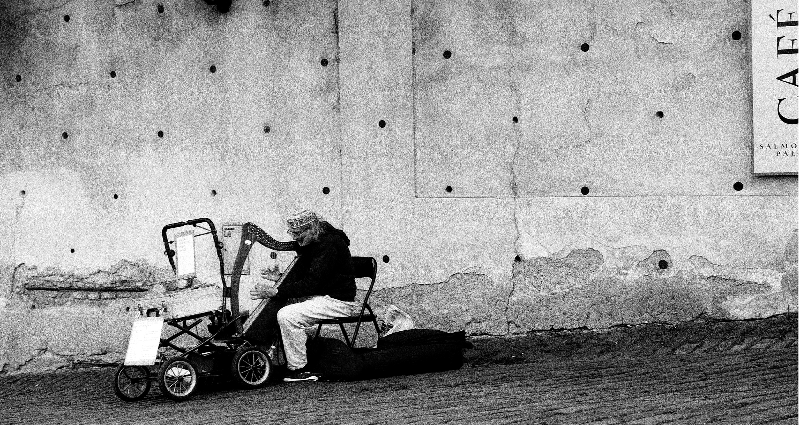 So which one is better? Well, they both complete each other because of the differences between them. Where time, events and a dynamically changing situation play an important role, a smartphone or even a digital SLR camera will certainly be handier. On the other hand, where the subject of our photographic experience is the world in its slightly more romantic and artistic nature, the analogue will be perfect.
Anyway, both digital photography and classical photography remain a graceful form for all kinds of artistic activities, and ultimately for photos in our albums.