5 things you may not know about Colorland calendars + news – Calendar A4 horizontal
by Julia,
24 Nov 2017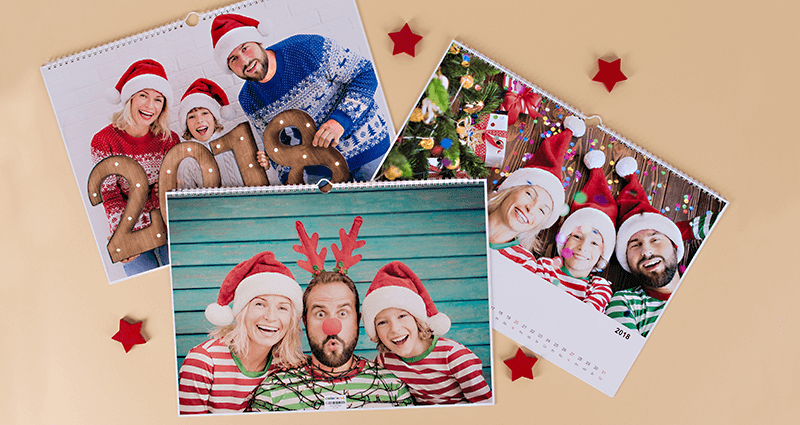 The year is coming to an end, what many people consider as closing another chapter of life and… with buying a new calendar for the next year! That's why today we'd like to talk about Colorland's calendars and present you something new – Photo calendar A4 horizontal!
Let's start from the beginning. What's the difference between Colorland's calendar and an ordinary calendar? The answer is simple – calendars produced by Colorland are fully personalisable with photos, frames, cliparts, texts. However, do you know what "personalised" truly means? Read our news and check see yourself!
 
1. Since today, your calendar doesn't have to start with January!
Most of us associate a calendar with 12 months, from January to December. In our calendars, it's not that obvious! You decide which month will your calendar start, so feel free to order your calendar whenever suits you.
How to do that? The starting month of your calendar can be chosen before starting your project or inside the editor during the designing process. Just click SETTINGS, then STARTING MONTH (upper-right menu panel).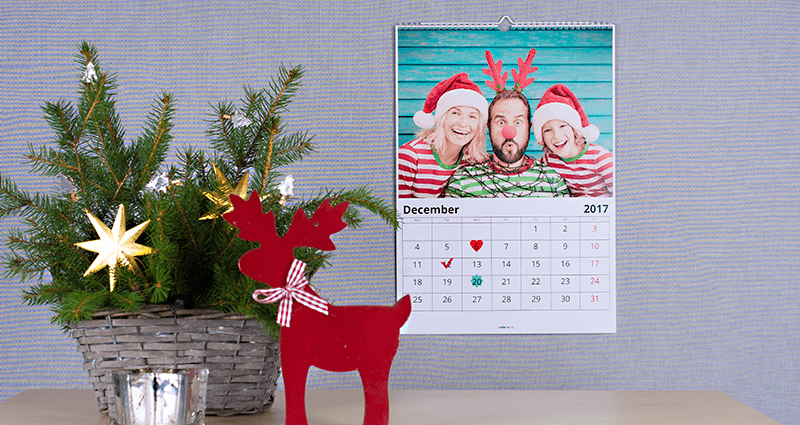 2. Add your texts and descriptions!
Remember, that on each page you don't have to put only a single photo. You can freely create a photo collage! What's more, each photo may be decorated with frames, special effects or filters! By adding your texts, remember that you're able to change its size, font etc.
How to do that? Inside the editor, click on PHOTO or TEXT (upper-right menu panel). Below the photo field, there will be a menu panel displayed, in which you can make changes. The second option is to click on PLANS/MASKS/FRAMES, displayed on the left editor menu.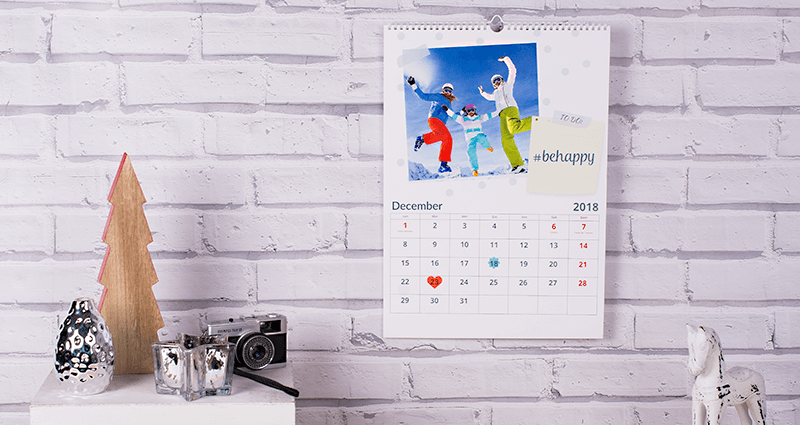 3. Mark the most important dates!
The calendar is very important during personalisation, but nor everyone knows what it's actually about. In the calendar, you're able to mark your dates, for example, anniversary or birthday of your loved one. You're free to change the text colour or icons used to mark the date – hearts, balloons etc. The only limit is the imagination!
How to do that? Inside the editor, click on EVENTS AND DATES (right menu panel).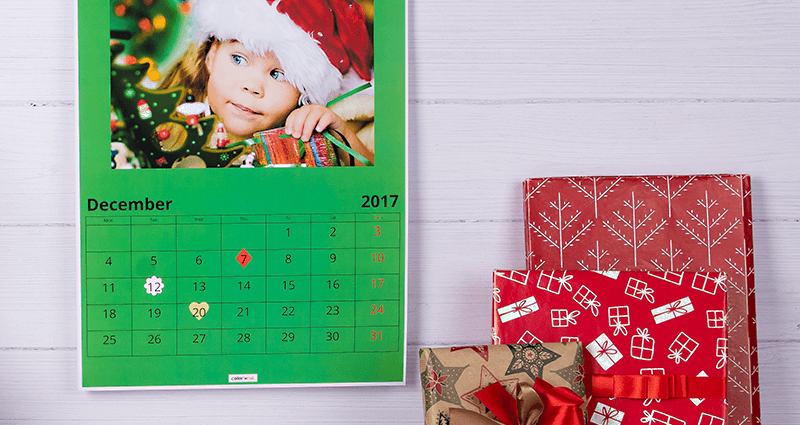 4. Change months and days colouring!
Our newest editor allows you to change the colours of months, year, days, special days etc. Add your favourite colours to your calendar!
How to do that? If you don't like the calendar background, just change it!
5. If you don't like the background, just change it!
By choosing a specified calendar template, you don't have to stay with it for next 12 months. If you'd like to change each page of the calendar and design it your way, you're free to go! 
How to do that? Click on BACKGROUNDS (left calendar panel).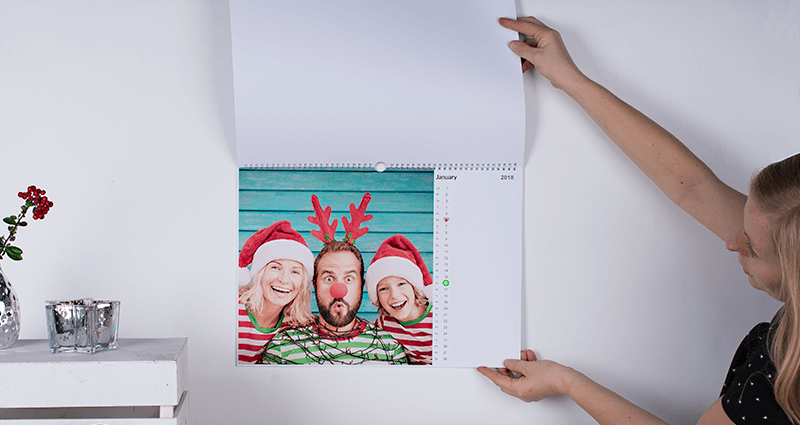 COLORLAND NEWS!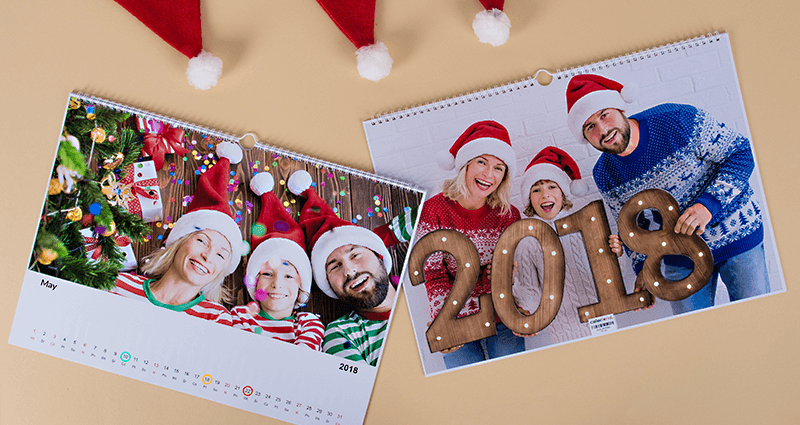 As you may know, until today, we've offered you our calendars in 3 formats: A4, A3 and XL. All 3 were able only in portrait orientation. Since now, to meet your requirements, A4 calendars are available also in horizontal orientation!
To see our horizontal templates, you just need to change the calendar format on the template page. Obviously, all templates are still free and the calendar is ready to hang, thanks to a special spiral.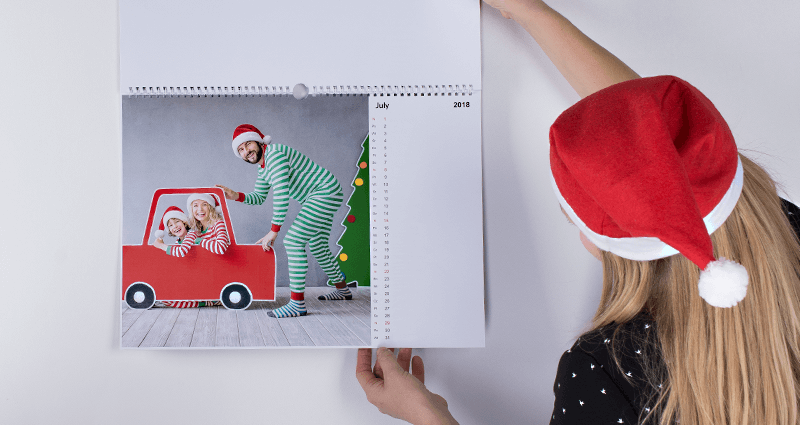 Don't wait and see for yourself how many possibilities Colorland brings! We're waiting for you!