How to create a unique Photo book? 5 tips and autumn theme inspirations
by Julia,
07 Nov 2017
Colorland customers and photo books fans know that creating a photo book in our intuitive online editor is simple. However, how do you make our photo book a unique souvenir? Today we decided to share with you our secret. Besides, we would like to inspire you with our templates, that are perfect to create an Autumn Photo book. We hope you'll like it! And now, a few simple tips! Using them you can be sure, that your Photo book will be truly unique.
1. Create a story using your photos
Make your favourite photos tell a unique story. Take care of their chronological order, but mostly important, think about what story you'd like to tell, what memories you'd like to invoke and what emotions you want to feel once more! Remember! Photos that tell a true story are usually the most spontaneously taken photos.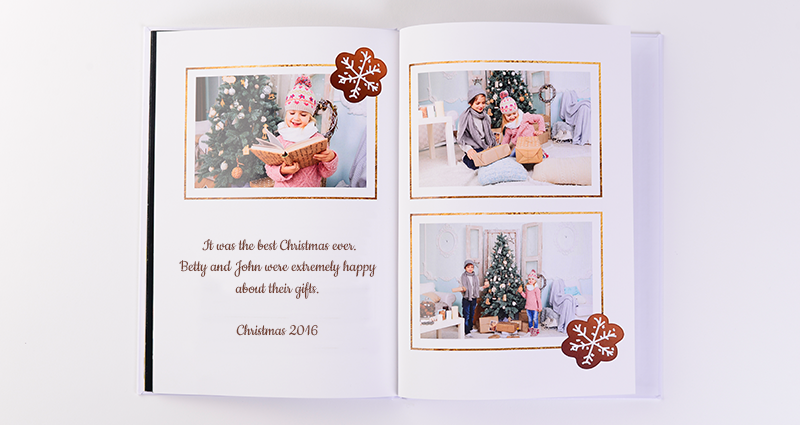 2. Use the opportunities that our online editor brings
The online editor brings lots of opportunities, really! Use the different filters, frames and shaped crop effects. Also, please remember that you may choose among dozens of different layouts which will help you highlight the emotions that are connected with your photos.  Sometimes it's enough to put a single photo per page, without any decoratives or signatures. However, it's important that the photo symbolizes an important event from your life. Another option is to create a photo collage. There are days when a lot happens – and it's worth putting that on the cards of a photo book!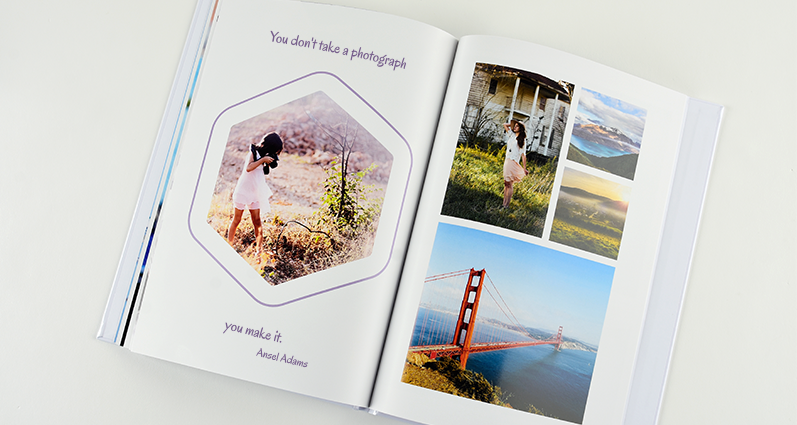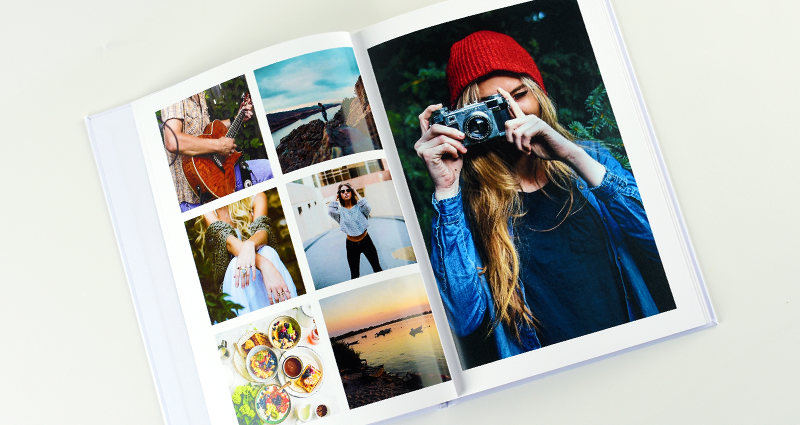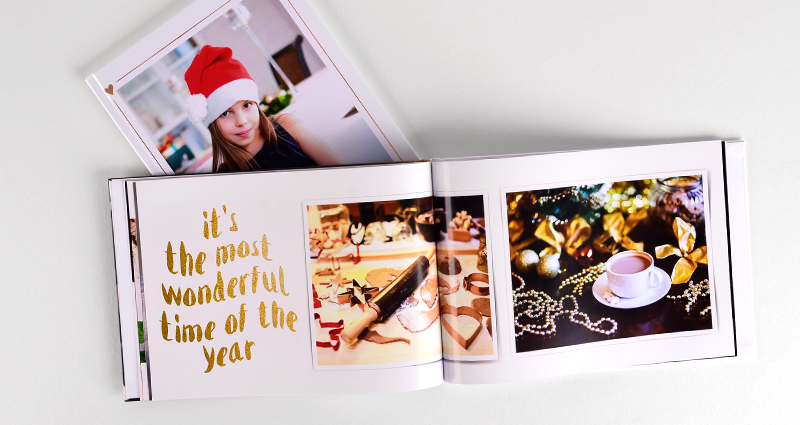 3. Tell your story with words
Play with words and tell your unique story! It's worth spending some time and describing the story presented with photos. After a few years it's really great fun to revive the memories stored within photos and short comments. Our memory isn't perfect, so let's make the most precious memories stay with us forever! Do not forget about the most important life moments. And maybe you'll decide to describe your story with a poem or a letter?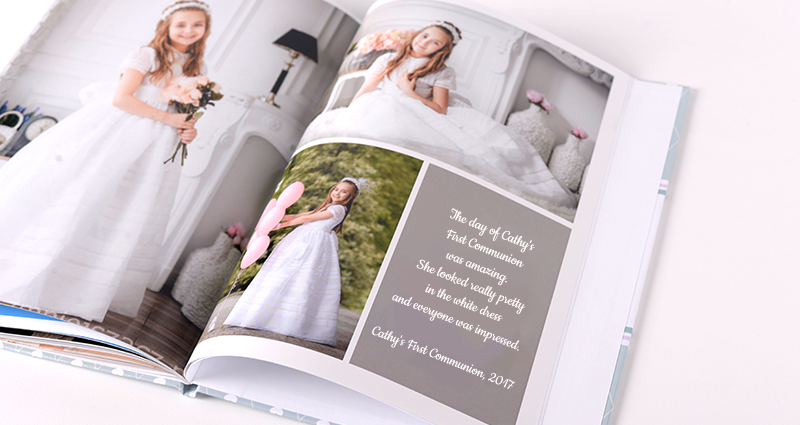 4. Quote to remember!
On the Internet we can find dozens of quotes and golden thoughts. Use them and make your book even more unique! If you're a parent, do not forget to put some funny quotes from your child. After a few years, when going over the photo book together, you'll have lots of fun!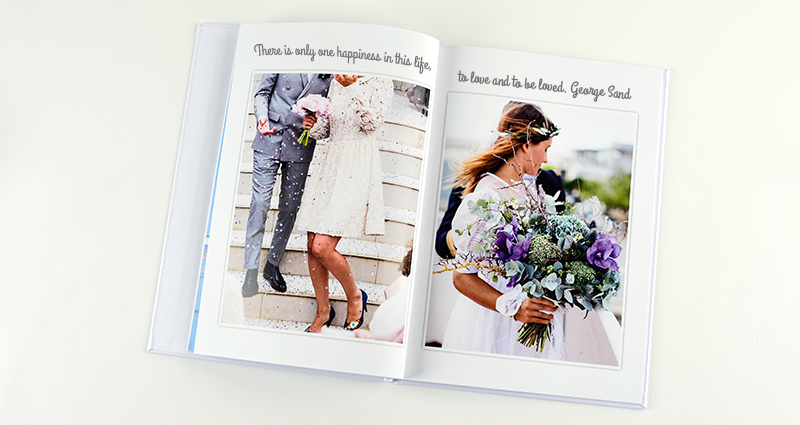 5. Do not hurry
Don't put off creating a photo book for the last moment. To design a really beautiful photo book, you have to put some time into it. That's the difference between a photo book and traditional photo prints, which can be easily ordered within a few minutes. Try to design your own photo book in this way at least once, you won't regret it!
Below we present you with a few templates, that perfectly suit your autumn photo book! And do not forget about cliparts available in our online editor! We got plenty of them.
By the way, speaking about autumn templates, do not forget to visit our profiles on FB and Instagram regularly! Soon, we're starting an autumn CONTEST with many amazing prizes waiting for you!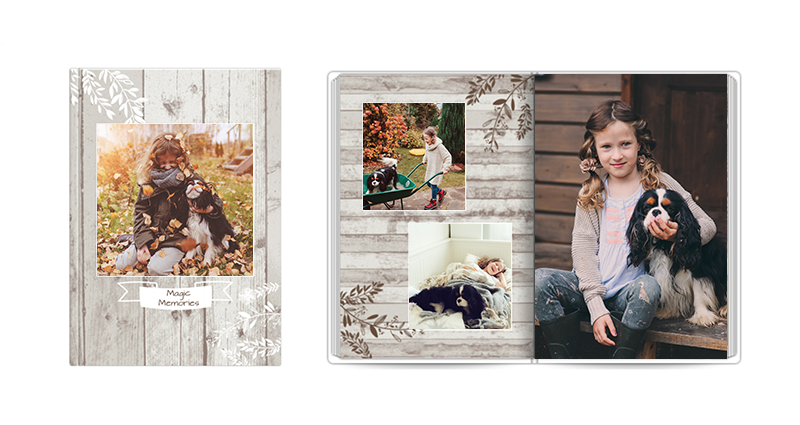 Magic Memories – a rustic template with toned colours.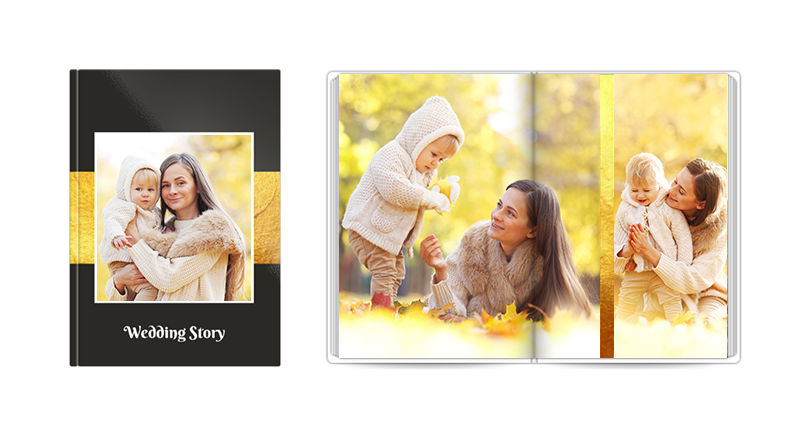 Wedding Story – a black-gold theme with some elegant add-ons.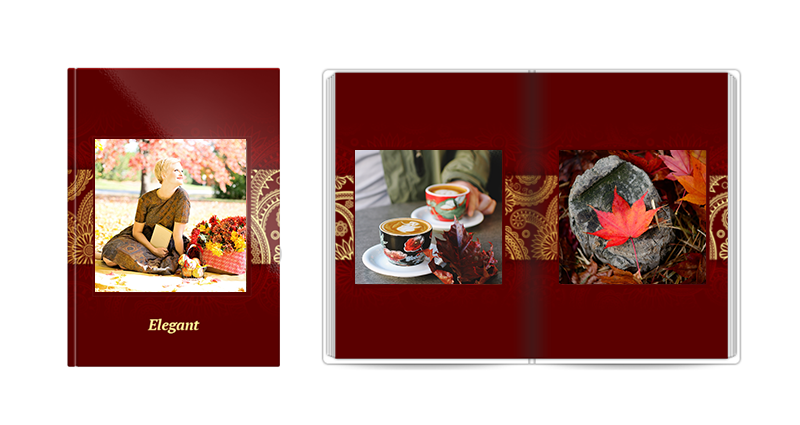 Elegant – a template full of burgundy and red shades with gold decorations.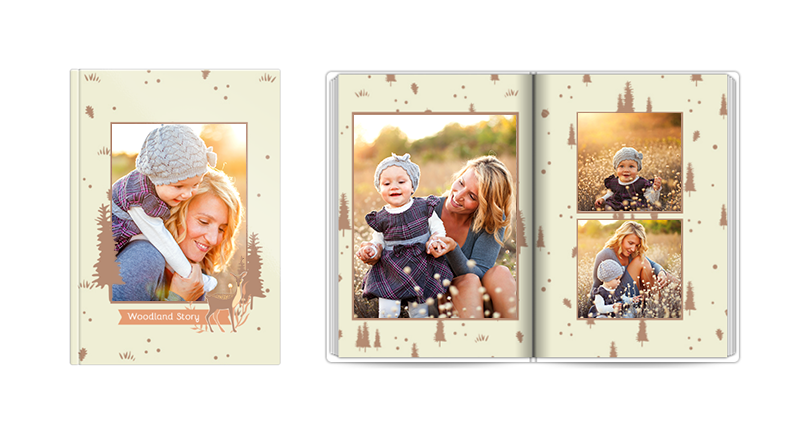 Woodland story – perfect for little explorers who love to have fun outside during autumn.