Wedding Guest Book as a... photobook? Check how many opportunities you have!
by Julia,
14 May 2018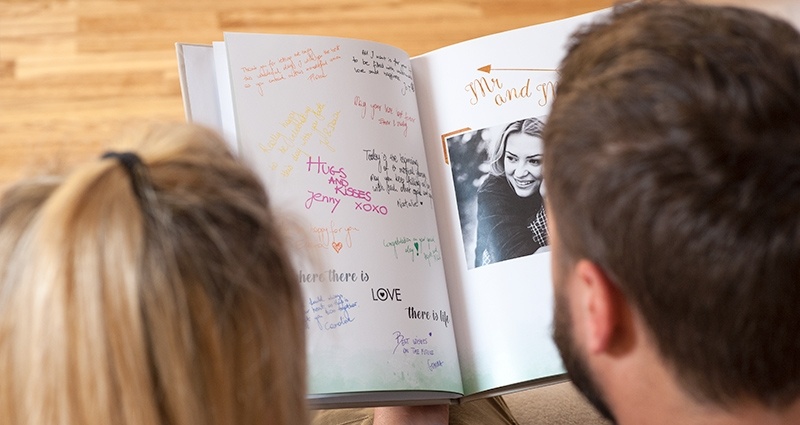 A wedding guestbook is a perfect way to immortalize your big day and allow your guests to commemorate it. While organizing your wedding reception you have to remember that a guest book is essential. When the dust settles, you'll be able to reconstruct your big day from your guests' perspective. You'll have so much fun! If you don't have enough time to design this special attraction, you can ask your friends for help. All you have to do is send them your pictures, and they'll handle it. It's easy! It'd be such a shame to lose an opportunity to have all those beautiful entries in one place for such an extraordinary occasion!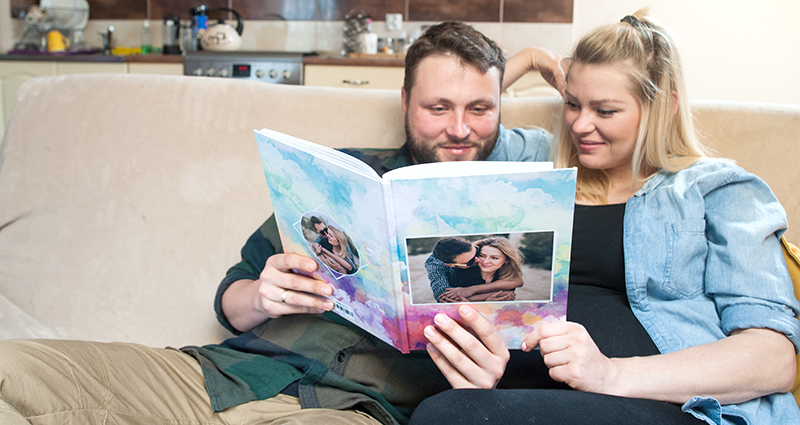 A wedding guest book as a photo book?
To provide your guests with such an attraction during your wedding reception, all you have to do is design your photo book where you can leave empty spaces intended for your guests' entries. Yes, it's possible to write on Colorland's books pages! Give your guests a chance to leave some special words and their own reflections for you.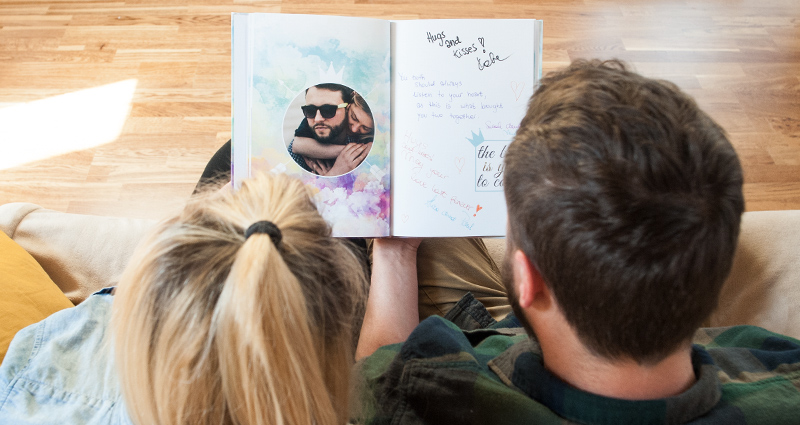 How to choose the pictures for your guest book?
Newlyweds usually choose pictures taken during their engagement sessions. If you didn't have such a session, you can use different pictures which you especially like and use them while designing your book.
Which book to choose?
You can choose from classic and deluxe books. Your quests can easily put their thoughts on the cards of the book. You'll have so much fun afterwards!
Choose elegance...?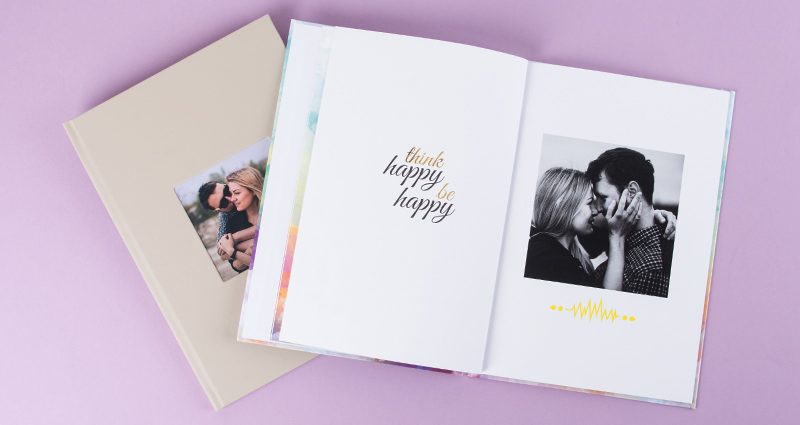 If you want to choose a textile fabric cover, choose an exclusive photo book. Decide which covers you like the most. Glittery covers in different colours are usually chosen in wedding photography. Or perhaps you prefer a glossy scale in grey metallic? Remember that there is a cut-out window 4x4 on the cover where you can put your picture as well :) You can use different templates to design your book. They vary from simple ones with plain pages to more vivid ones. Remember that your guests might have difficulties while writing on dark pages. Make it easy for them!
... or maybe something classy?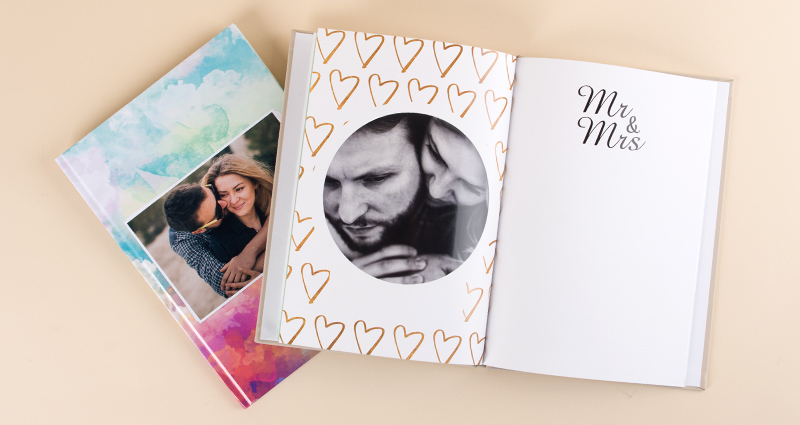 If you're not interested in eco-leather or textile covers, choose photo book classic and decide how many pictures you want to put on the cover. Your quest book can have plenty of pictures on its cover or a collage of your own photos. You can choose as many images as you want :)
Encourage your guests to leave exceptional entries!
At the beginning, your guests won't know what to put in the book. Inspire them and add some cliparts to the pages like hearts or quotes that will match your big day! In our editor, you can find a lot of add-ons which can be placed on white pages or between your pictures. Choose the add-ons that suit you the most! Remember to leave some pens on the table. You may also think about some additional stuff like stickers - let your guests stand out! Also, take kids into your consideration. The may need more space. Give them more pages. Our editor enables you to add a lot of pages to your design, up to 160.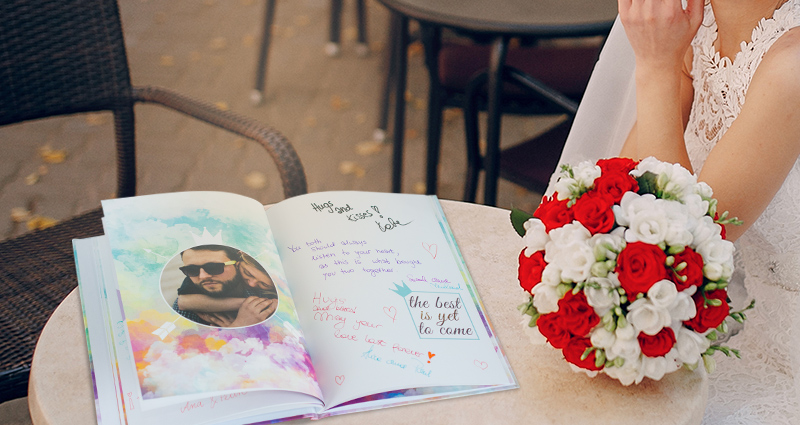 The guest book is not only a reminder of your memories after your big day but also a great attraction during your wedding reception. Tell your guests that you've designed a book especially for them, tell them where it's located, and encourage them to leave their comments - next day you'll see how much fun it was for everyone.
And remember, wedding pictures shouldn't lie useless on your computer or on your memory card - print them as a photo book and present your friends with a great gift! Let them cherish your wedding day again and again. Think of yourselves as well. Take a look at our lay flat albums. Those are unique high-quality products created for special occasions, and there's nothing more special than your wedding day!