Plenty of for your holiday photobook - TOP 15 summer templates by Colorland
by Anna,
15 Jun 2021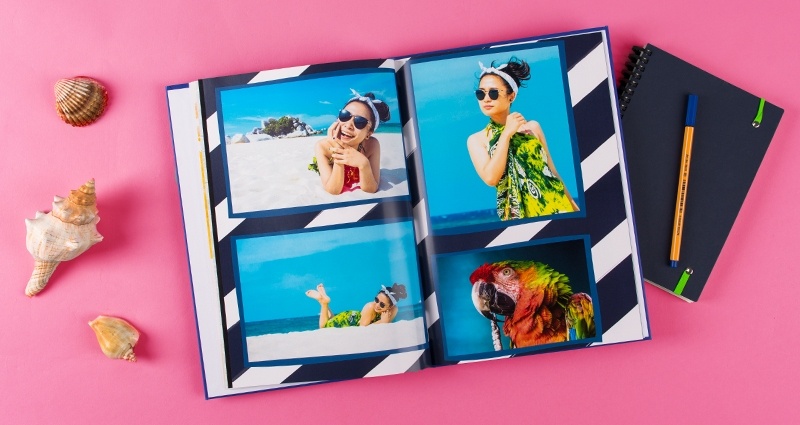 How's your holiday going? Some of you have already come back from your summer trips and others are just getting ready for their adventures! However, we're pretty sure that each of you has plenty of holiday photographs that are only waiting to be immortalized! No idea of how to do it? Colorland offers you some tips – TOP15 templates for a holiday photo book by Colorland! Be inspired!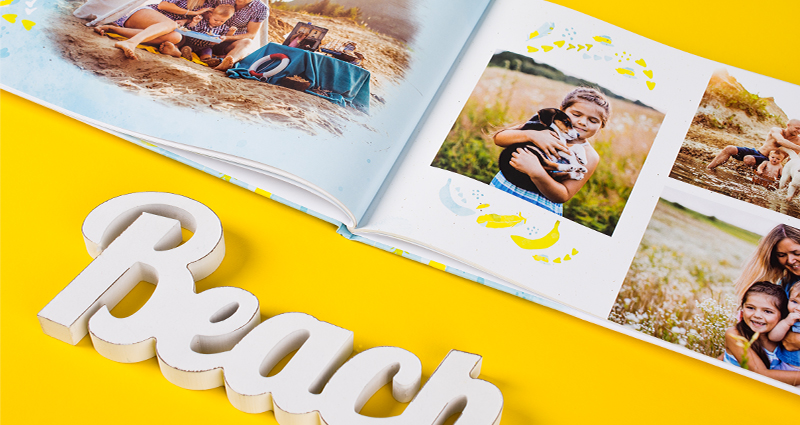 Where to begin?
Start with choosing photos you'd like to print out. Take your time, because contrary to popular belief, it can be a really difficult task, especially nowadays – in the smartphone era – when we take hundreds or thousands of photos.
Next, think about the style in which you'd like to design your book.
Remember that our editor allows you to freely change the background or the layout of your book according to your needs. It's enough to double click on the background you want to use or drag & drop it onto your project.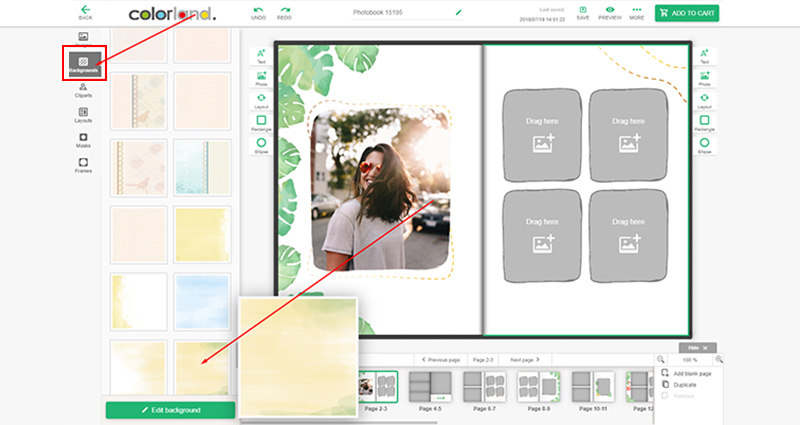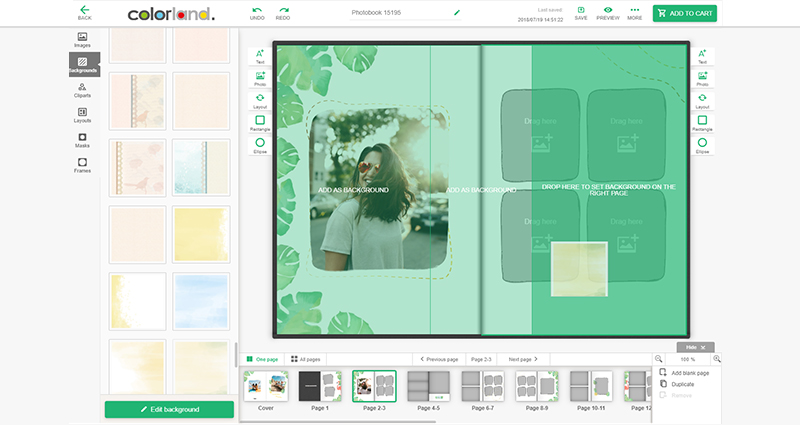 Here are a few inspiring spreads: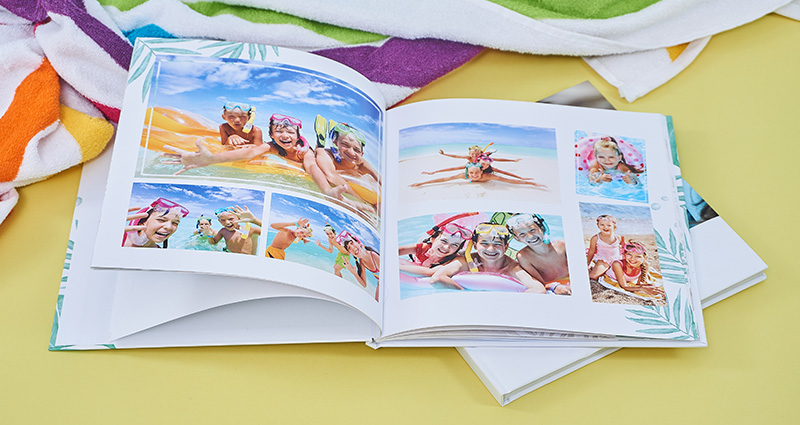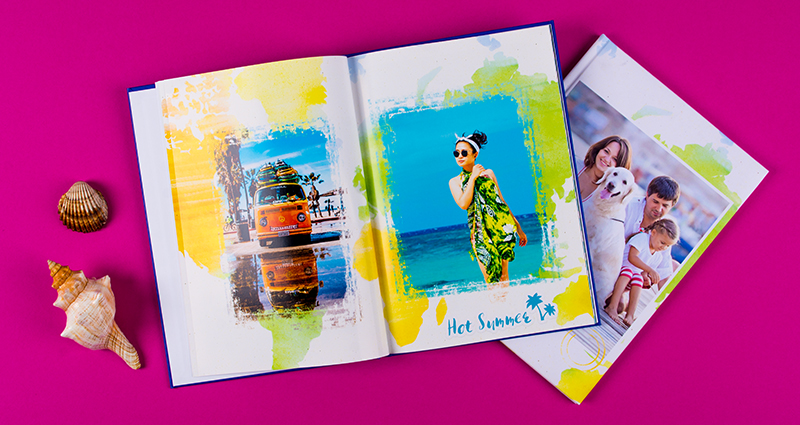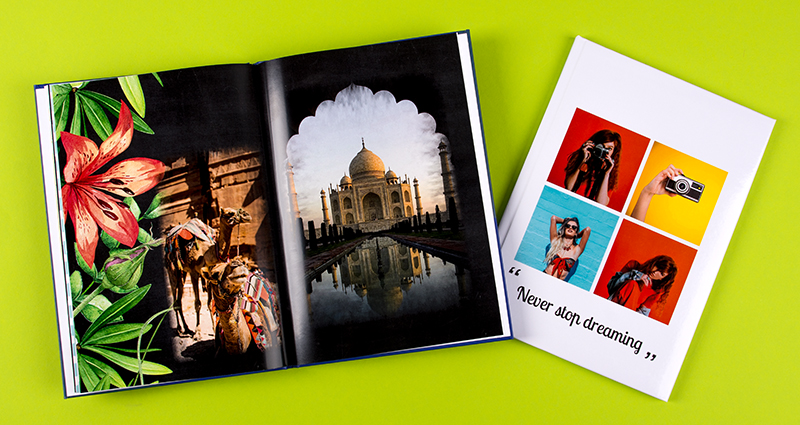 Nevertheless, we would like to bring your attention to CLIPARTS today – available in a separate tab in the editor and divided into categories: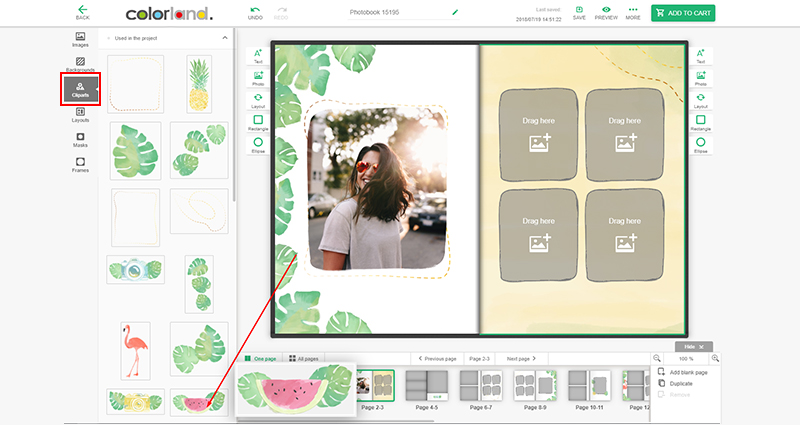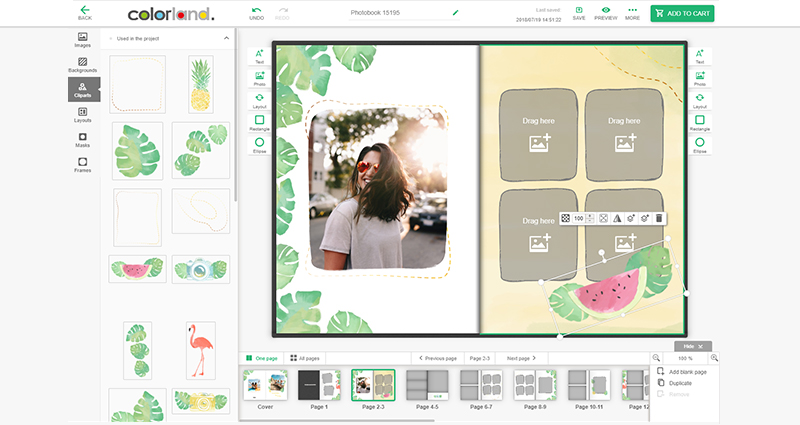 A now some inspirations: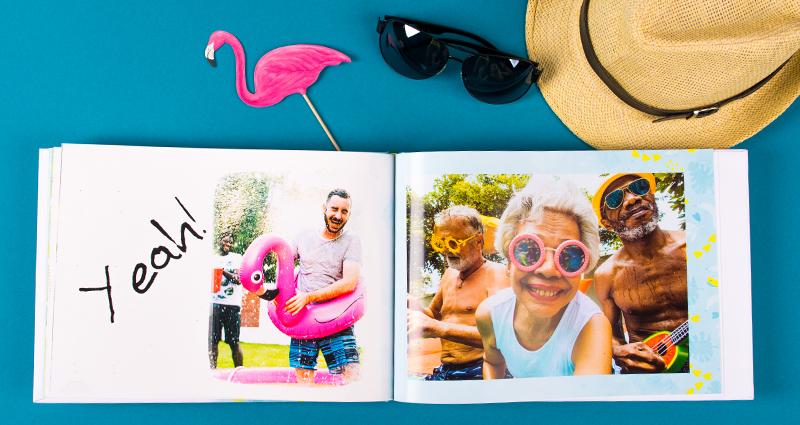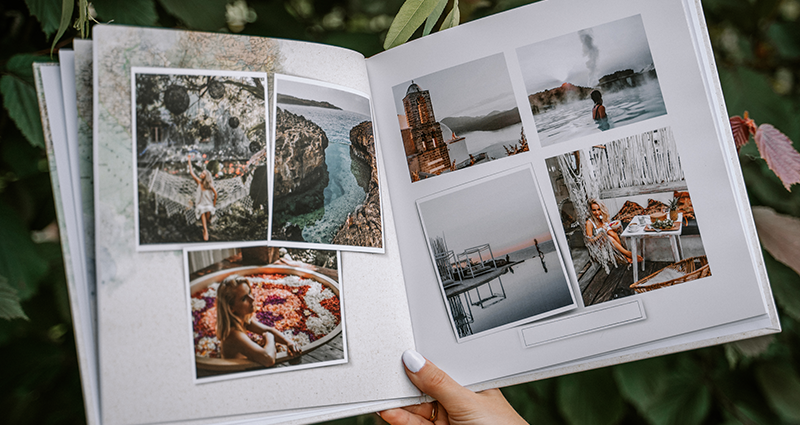 You can also take advantage of the many shaped crop effects and frames that can be easily found in the lateral menu on the left side of our editor. Your imagination has no limits and the final touch depends only on you!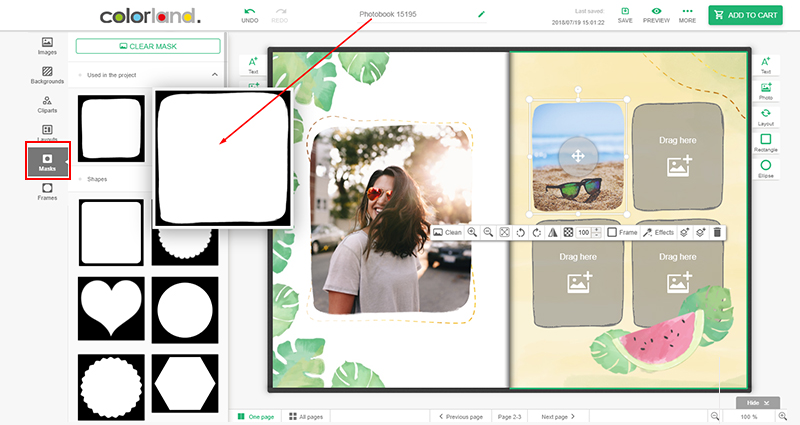 And this is how it might look like when printed: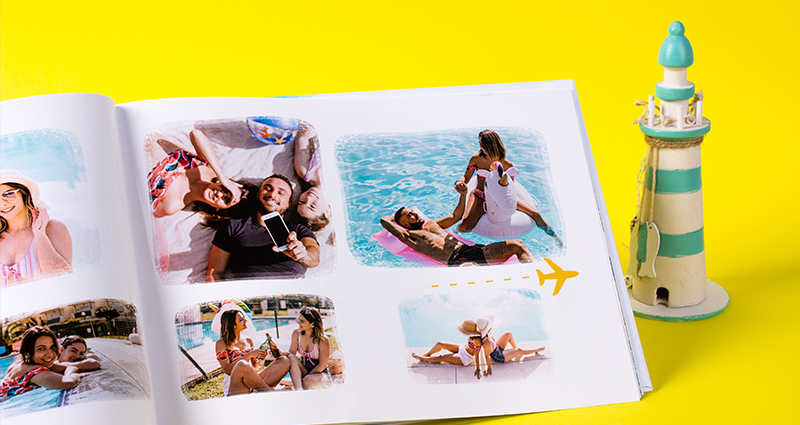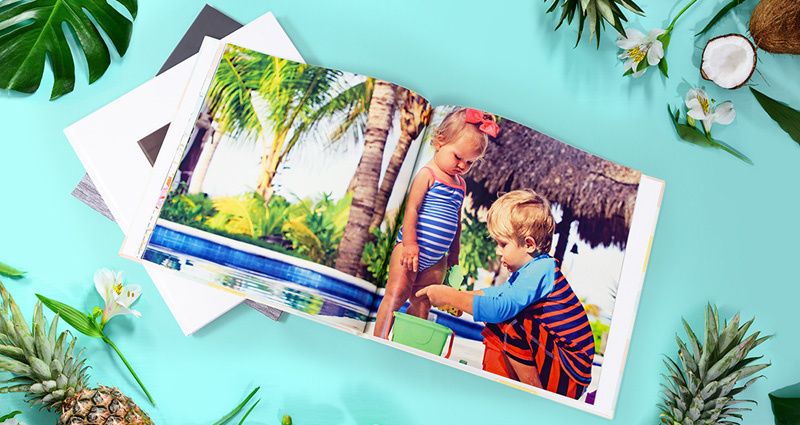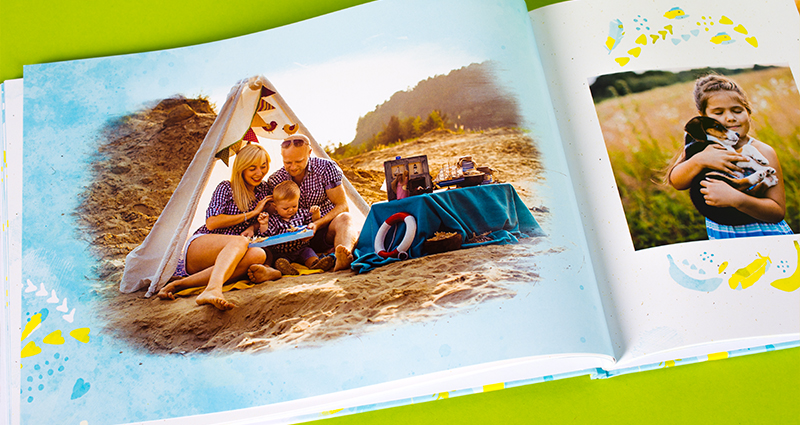 Do you want to know more about how to edit photos in Colorland's editor? Be sure to check one of our previous articles on its major options!
And now the part you all have been waiting for! Our Top 15 photobook templates which were designed especially for your holiday pictures!
1. Exotic Holidays – a blue and yellow template with adorable parrots and pineapples.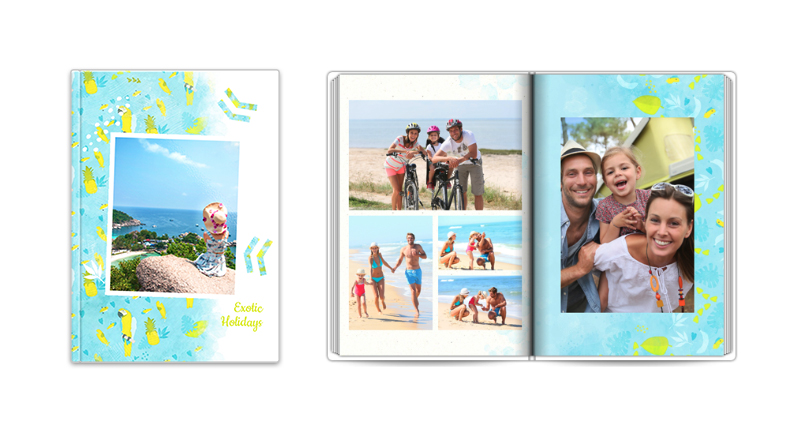 2. Holiday Memories – a template with oranges in juicy yellow and blue colours.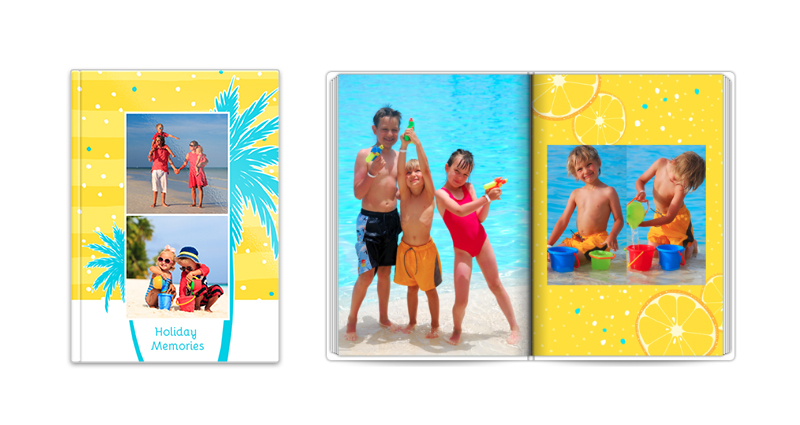 3. Memorable Quotes – a minimalist template with a lot of space for your comments in the form of quotes and many more.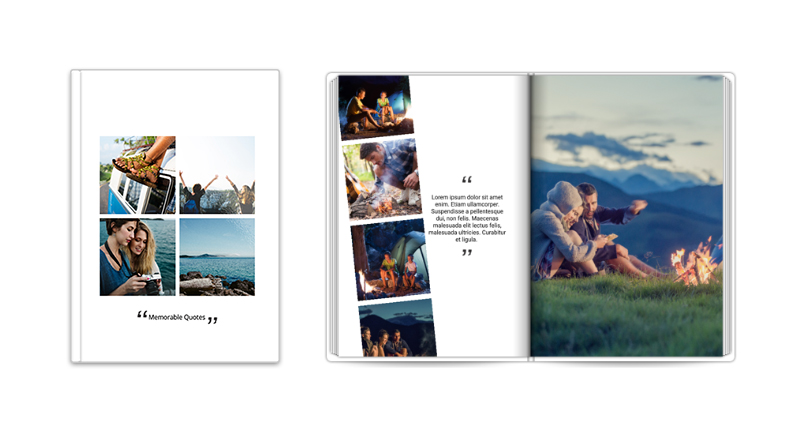 4. Photo Story – a template that allows you to tell your holiday story through pictures and short notes.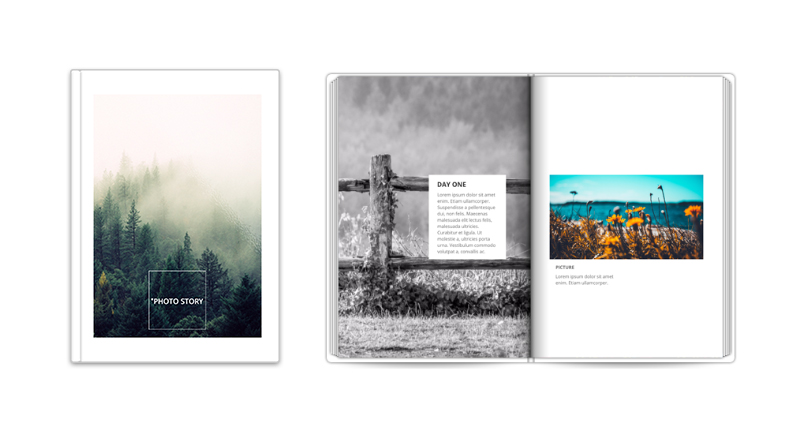 5. Summer Trip – an exotic template in pastel colours for everyone who loves flamingos, monstera, and pineapples.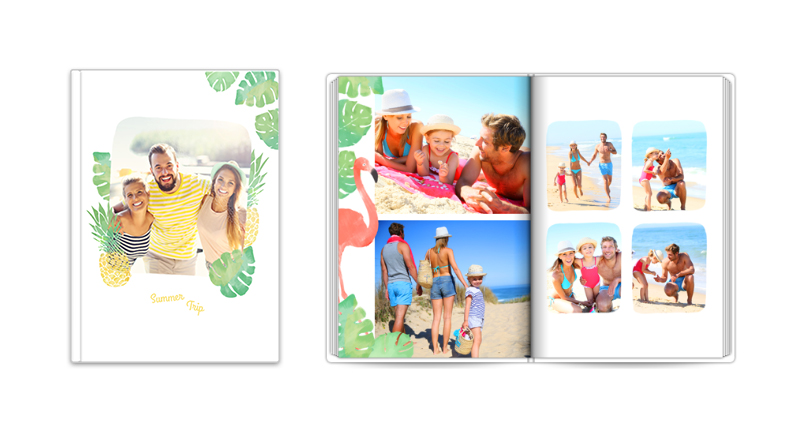 6. Booklet – a designer template that allows you to display your holiday photos in a modern way.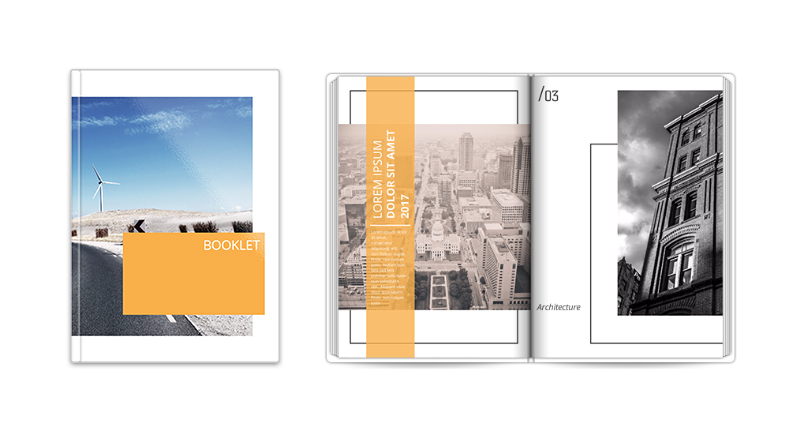 7. Instagram – a template for everyone who loves squares, Instagram, and hashtags.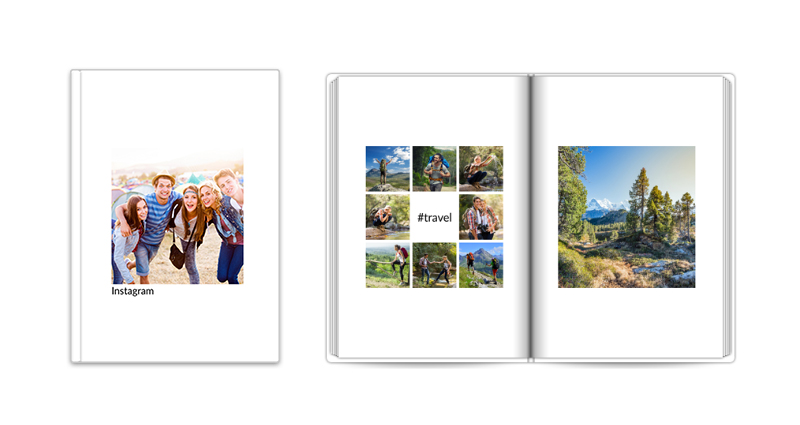 8. Travel – a template for dreamers in pastel colours with summer marker-style slogans.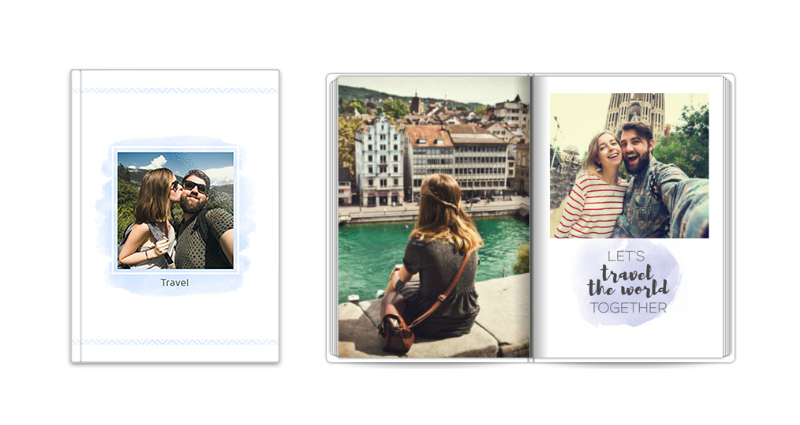 9. For every occasion – a universal template with interesting frames and places for your text.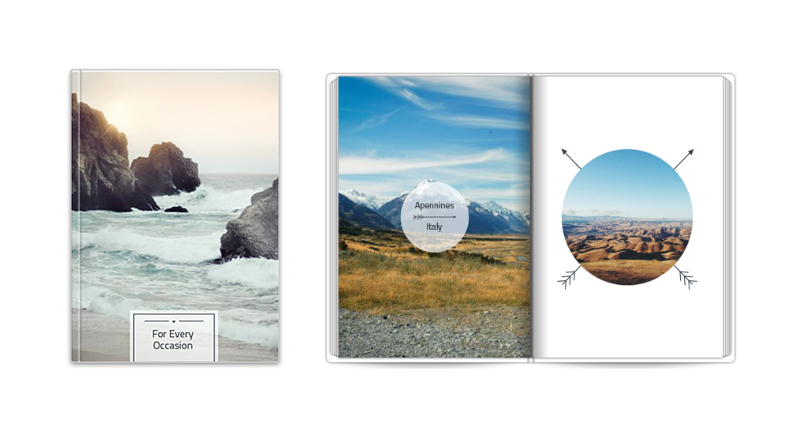 10. Mountain Trip – a template in subtle colours for everyone who loves spending time in the mountains and in the fresh air.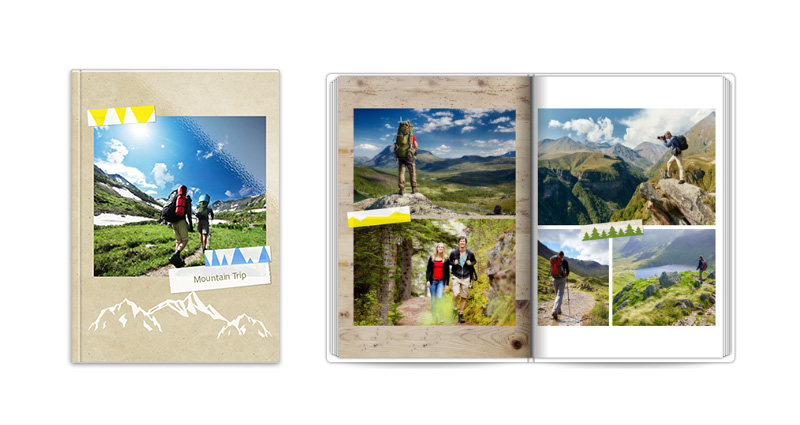 11. Our Journey – a universal, classical template for minimalists with one dominant color that can be easily changed in the editor.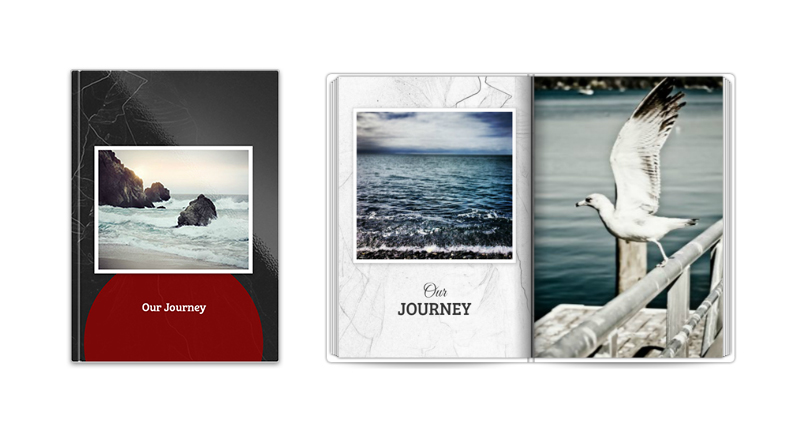 12. Adventure – a photobook in bright colours with the map motive on each page.
13. Around the World – a photobook for travellers with the map motive in vivid yellow and green colours which make the template pop.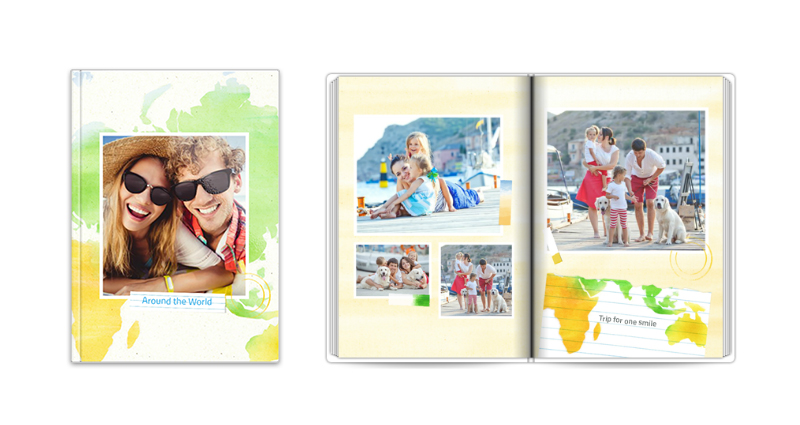 14. Insta Colour – a pastel template full of colours with frames imitating Instagram or Polaroid-style pictures.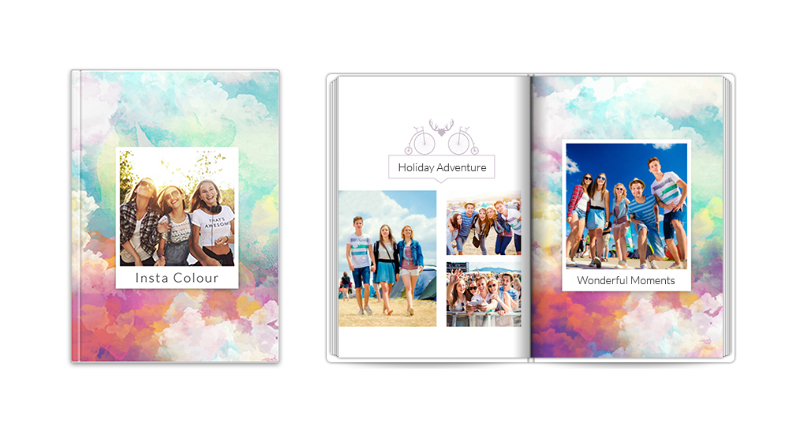 15. Holiday Postcard – a photobook with a tonal gradation of colours (mostly blue and sandy ones) and delicate summer cliparts.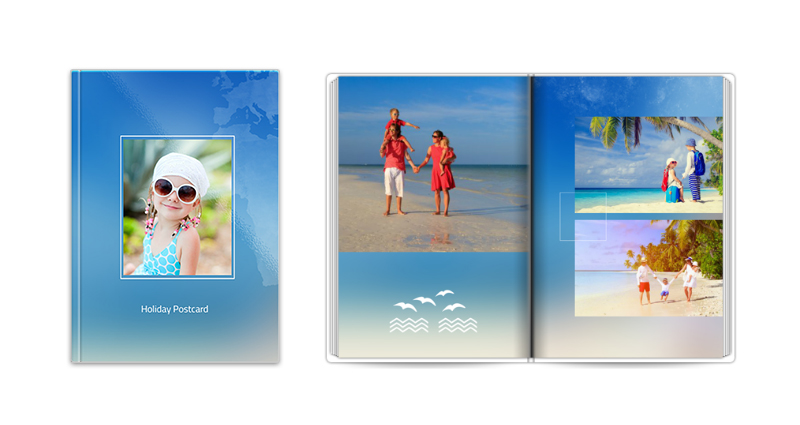 Which summer template do you like the most? Remember that you can choose among 5 different formats of a photo book – A4 portrait, A4 landscape, 20x20cm, 24x24cm, 30x30cm and A3 landscape! And if you want an eco-leather or textile fabric hardcover – go for an exclusive photo book which can be designed in all above-mentioned templates.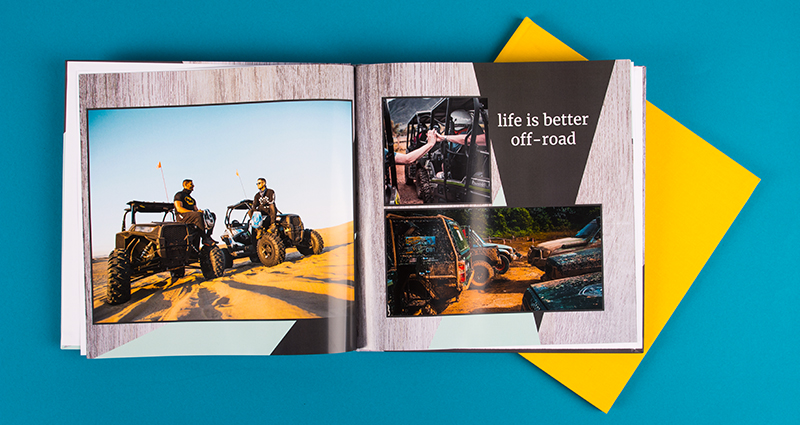 We hope your heads are full of photo inspirations! Enjoy your holidays and in the meanwhile don't forget to follow us on FB – the Colorland's summer game full of photo surprises is on! :)