How to take winter photos like a pro? – General tips, part 1
by Anna,
07 Jan 2022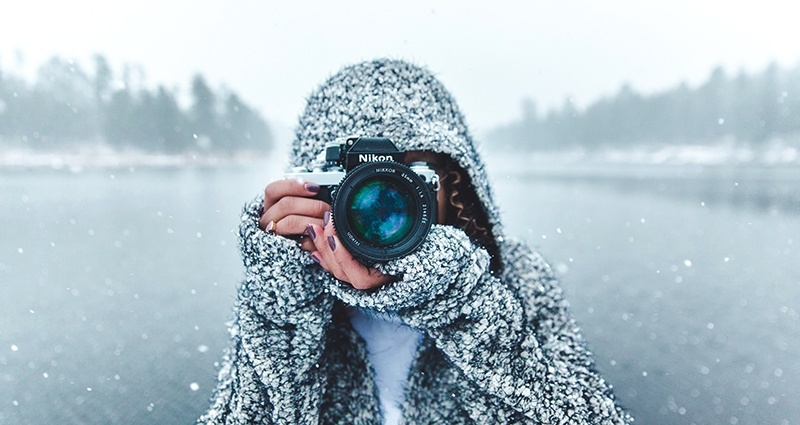 Photo by Jakob Owens on Unsplash
Winter in it's finest. Some of us don't like this time of the year and are waiting for summer to come. However, there are some people, who love winter for its specific climate. During winter we've got many chances to capture amazing photos! However, winter photos are not that easy to take. Colorland comes to help! Are you ready for another dose of photography tips? Let's read!
If you're a beginner in the photography world or you just love taking photos outside, especially during Winter, you should remember that preparation is very important. Colorland presents a few basic tips for photography enthusiasts who want to give their winter photos more professional look.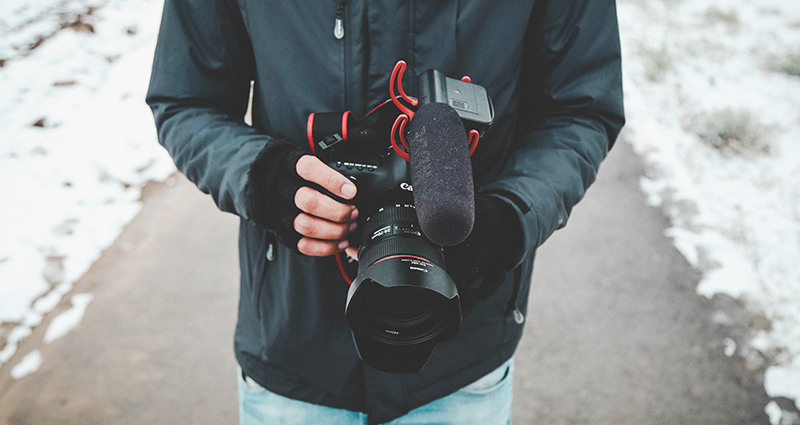 Photo by Oziel Gómez on Unsplash
1. Dress warmly
Some will say "that's not a photography-related tip!". It actually is. At first, you should remember to dress in a warm jacket, hat and a scarf. And don't forget to wear gloves! It would be best to use fingerless gloves or those produced especially for use with touchscreens! Firstly, this will guarantee more comfort and secondly, you'll avoid a situation then your hands start freezing. In total, you'll be more focused on taking good photos. Still, you should remember not to overheat yourself – sometimes its better to feel a little cold than to overheat.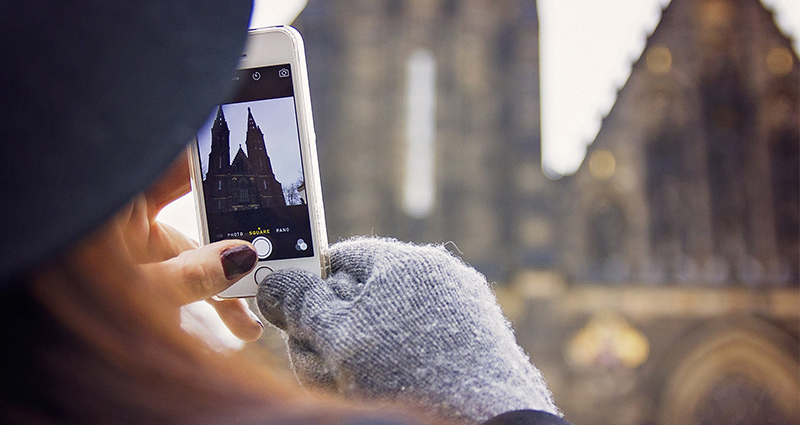 2. Organise your day and photo session
Remember, that during winter it gets dark way earlier than during summer. That's why you've got less time to take your photos than during June or July. It's worth remembering to organise the whole day, so you have more time for the photo session. First, you should find a comfortable place!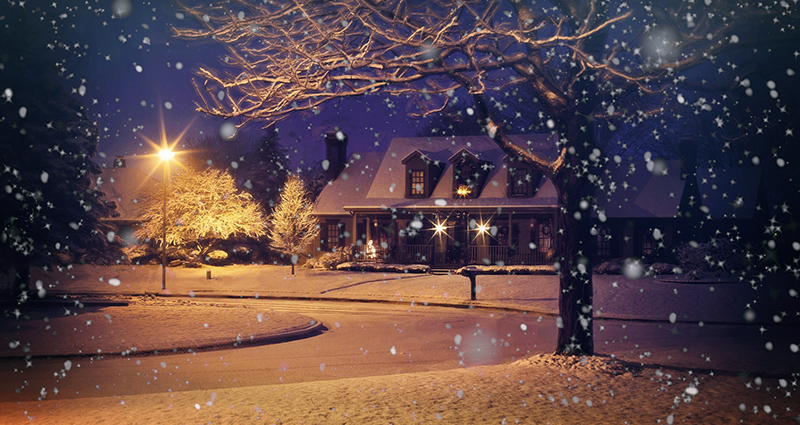 3. Don't put your camera into the bag or jacket to heat it.
The first rule – always read the user manual of your equipment and make sure that your camera can be used while taking photos in low temperatures. If you decide for a winter session, don't hide your camera in a bag or jacket to keep it warm. This will allow you to avoid the temperature difference and misting the lens of your camera :)
4. Take care of the battery
The next rule concerns the whole camera. At this point, we would like to stress, that it's always good to have a reserve battery somewhere in your bag. In the case of modern batteries, there shouldn't be any problems. However, it's still worth to make sure that nothing surprises you :)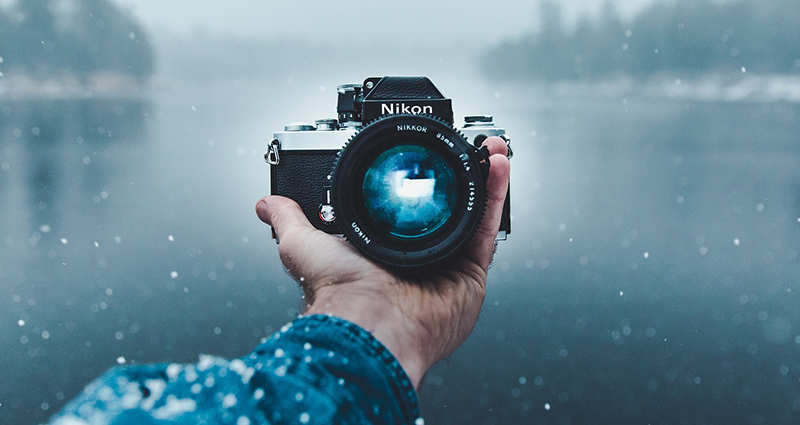 5. Don't blow on the lens
Don't try to heat your camera by blowing on it. When moisture gets on the lens, it will be difficult to clean the lens before getting back home.
6. Never delete photos while outside!
Remember not to delete photos taken during the session before getting back home. Especially when you're outside, where the light is completely different than at home or a photography studio! Each photo presents its charm only when its displayed on a bigger screen, so give it a chance – it may be one of the best photo from your session :)
7. Watch your steps!
Photos of snow can be really charming. However, you have to remember where you're walking. This tip seems very simple, but it's still important! There's no better way to ruin a background than to accidentally step in it, unless you do it intentionally!
8. Try to heat your camera gradually.
Once you finish your session, don't take your camera directly to a warm house. Instead of this, try to heat the camera gradually, by leaving it in the colder part of your house first, f.e. corridor. Remember, that an instant change of temperature is highly inadvisable for photography equipment and may cause damage to the delicate parts of your camera.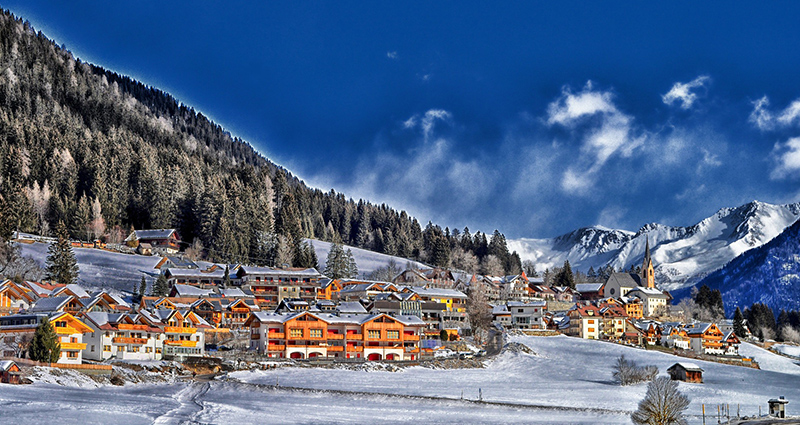 As we mentioned in the beginning of this article, today we've presented some basic tips on taking photos during winter. We hope you'll use them and share the final effect with us. Or maybe you have some other ideas? We're waiting for it in the comments!
Also, remember that winter ends really quickly and the most beautiful moments should be captured as photos. Once done, don't forget to print these precious memories in the form of personalised photo products with Colorland! :)
Sources:
https://www.diyphotography.net/15-beginner-tips-winter-and-snow-photography/
https://www.outdoorphotographer.com/tips-techniques/nature-landscapes/tips-for-winter-photography/
https://www.nikonusa.com/en/learn-and-explore/a/tips-and-techniques/moose-peterson-how-to-photograph-winter-landscapes.html
http://photodoto.com/winter-photography/
https://www.lifewire.com/snow-photography-tips-492835
http://www.telegraph.co.uk/technology/preserving-memories/winter-photography-tips/
https://www.bhphotovideo.com/explora/photography/tips-and-solutions/7-tips-taking-photographs-snow
https://iphonephotographyschool.com/winter/