Personalised Mother's Day gifts - 5 ideas
by Anna,
20 Feb 2023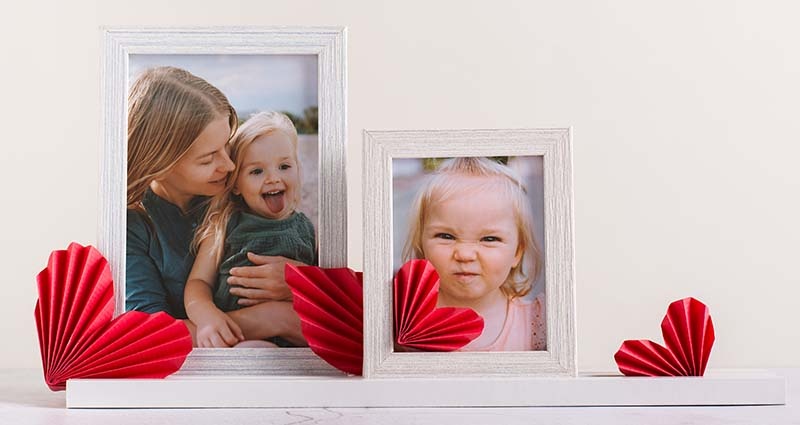 Close, getting closer ... Mother's Day is coming soon, a holiday during which we thank them for all their love, dedication and time together. Most often we do it by giving flowers or chocolates - cute, but quite standard gifts. Would you like to surprise your mother with something more special this year? No problem! Discover 5 ideas for personalised Mother's Day gifts that are sure to bring a smile to the family superhero's face.
Customised Mother's Day gifts – DIY jewellery
Is there anything more endearing than homemade customised Mother's Day gifts? Probably not! Especially if it's DIY jewellery, tailored to your mother's needs and beauty. All you need is a strap and a set of beads, crystals or minerals to conjure up a unique necklace or earrings. If you have never done a similar task, don't worry - you will find plenty of online tutorials that will guide you step by step through the entire process. You can also easily find kits for creating your own models on the Internet.
It is also a good idea to buy a jewellery making workshop for two people, either online or stationary. Why don't you and your mother create bead rings for each other? Sounds like fun!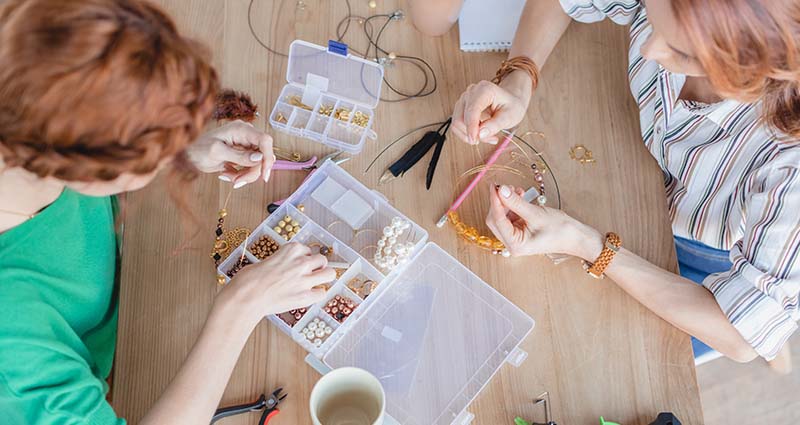 Photo frames - personalised Mother's Day presents in a new edition
Time for a classic among personalised Mother's Day presents! A photo frame would be perfect as a lovely addition to chocolates or a bouquet of flowers. All you need to do is develop a favourite photo of you and your mum and place it in a classic wooden frame, which will fit perfectly into any interior. We suggest a little upgrade for this, so that the gift will bring an even wider smile. It's origami in the form of a red heart - you can attach it to one of the corners.
Personalised Mother's Day photo gift? Photo book!
When we talk about personalised gifts for Mothers' Day, we most often think of hand-made cards. We would like to go one step further and create a thank-you gift in the form of... a photo book. What do you need to make it? A little time and your mum's favourite photos (from the cloud, your computer or phone). They are enough to create a unique keepsake that you'll want to return to again and again. You can use the pre-designed templates or create your own using the available clipart and additional options.
To make your photo book even more special, add appropriate texts. These could be classic sayings from your mum (every mum has them!) or favourite quotes or song excerpts. What's more, you can match the type of photo book to its theme. If your mum loves vivid colours, create a Starbook for her, which combines photographic exposure with top-quality printing. If she is a fan of elegant hardcover books, choose the bestselling photo album.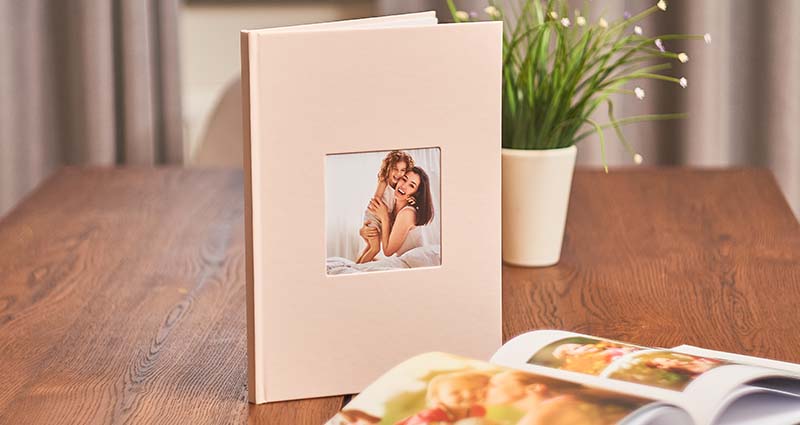 Personalised Mother's Day gift ideas straight from the kitchen
And now it's time for something delicious! Homemade oatmeal cookies with chocolate, coconut and fruit are a suggestion for these personalised Mother's Day gift ideas that are sure to delight any mum. You can wrap the cookies in a variety of ways: put them in a decorative box, place them in a glass jar or stack them on top of each other and tie them with a ribbon. You couldn't ask for a tastier gift!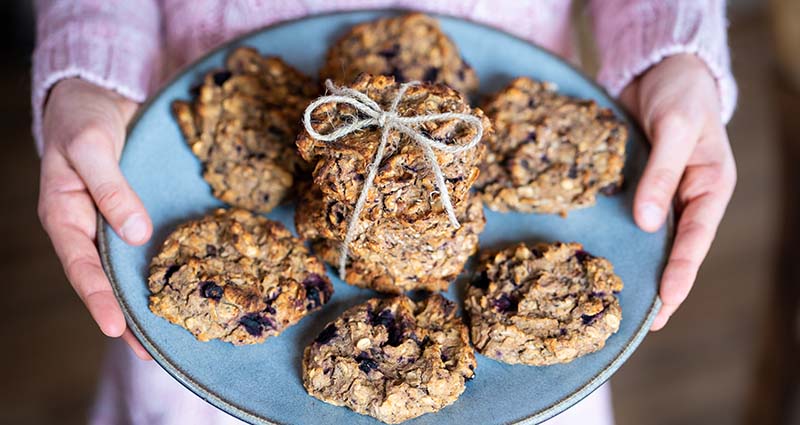 Photo shoot as personalised Mother's Day photo gifts
How about standing on the other side of the lens? In the role of a model, of course, your Mum! Photo shoots can be great personalised Mothers Day photo gifts, and what's more, they will result in one-of-a-kind photos and amazing fun. And you don't need to be a professional photographer at all - just a bit of good light, a smiling mum and... the material for perfect shots is ready. Of course, the effects of the session are worth developing, preferably in the form of a themed photo book!