Perfect Valentine's Day gift – Colorland's Photo book! 3 different types to choose from
by Julia,
22 Jan 2018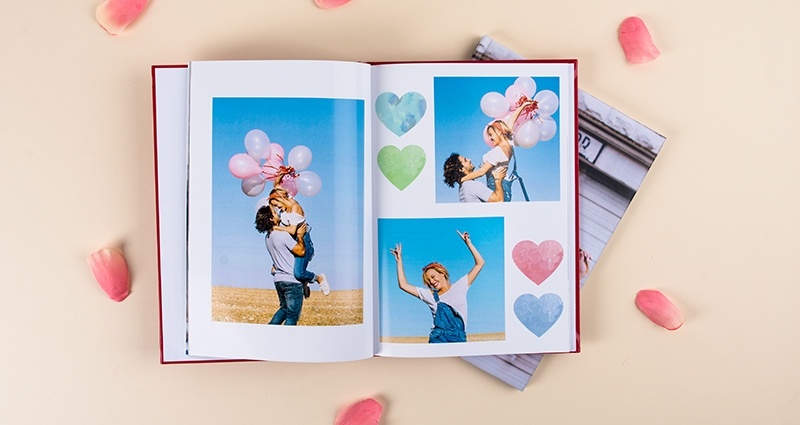 Christmas is over, however, another holiday is coming soon. Yes, we're talking about Saint Valentine's Day – the day of people in love which is celebrated globally on 14th of February. On this occasion, people often give love-related gifts, as a  symbol of love. Today we're like to present you our proposition of a Valentine's Day gift – photo book available in three variants.
It's well know that "sharing is carrying", but preparing a unique gift for your loved one may not be that easy, especially when we're talking about a Valentine's Day gift, when we want to give something special to someone. Today Colorland comes with a extraordinary gift idea for V-day. A gift that revives all precious memories of your relationship. We're talking about personalised hardcover photo book, filled with your common moments and time spent together. At the beginning we've mentioned that we want to share 3 variants with you and these are: hardcover photobook, exclusive photobook and luxury lay-flat album. Let's start :)
Photo book classic
A classic, fully personalisable photobook in which you can tell your love story with the usage of your photos printed in highest quality. The hard cover can be glossy or matt laminated – this makes the book even more durable, so it stays with you for many years. Remember, that your book may contain from 28 to 160 pages! A single page can contain as many photos as you want! Also, there are 4 formats to choose from – A4 vertical, A4 horizontal, 20x20cm and 30x30cm. A photo book will be an amazing souvenir, that guarantees a smile on someone's face. To design such a photobook, you need some time, but it's really worth it. See it for yourself!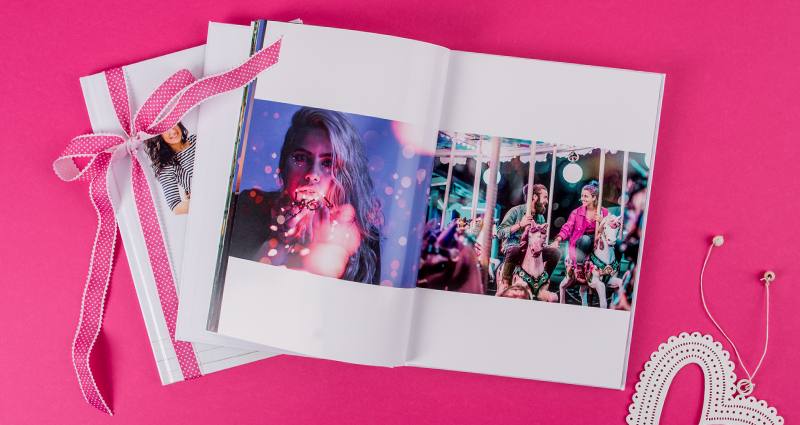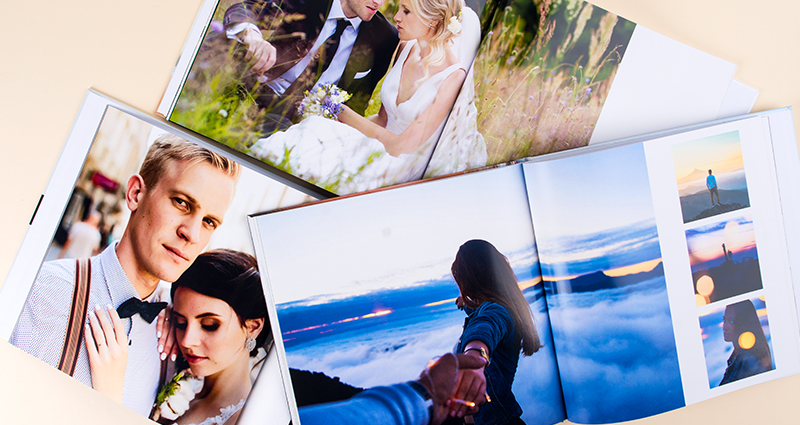 Photo book exclusive
The main difference between the exclusive and classic photo book is the cover. One thing that makes a huge difference. You may choose between eco-leather or textile cover – there are many different types of cover to choose from. There's no person who would not appreciate such an exclusive gift!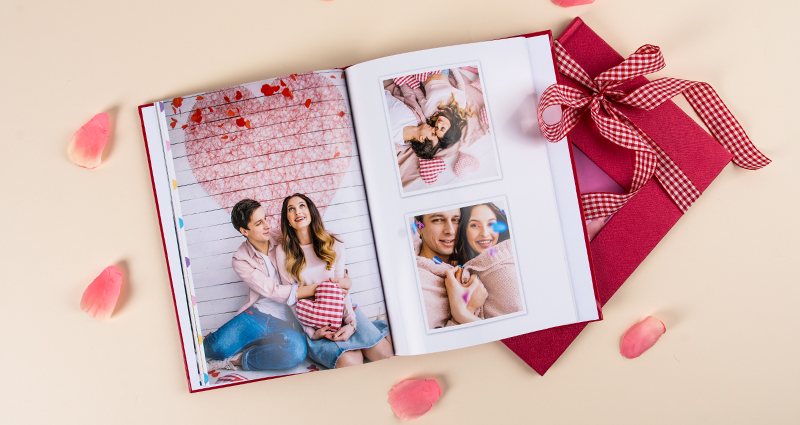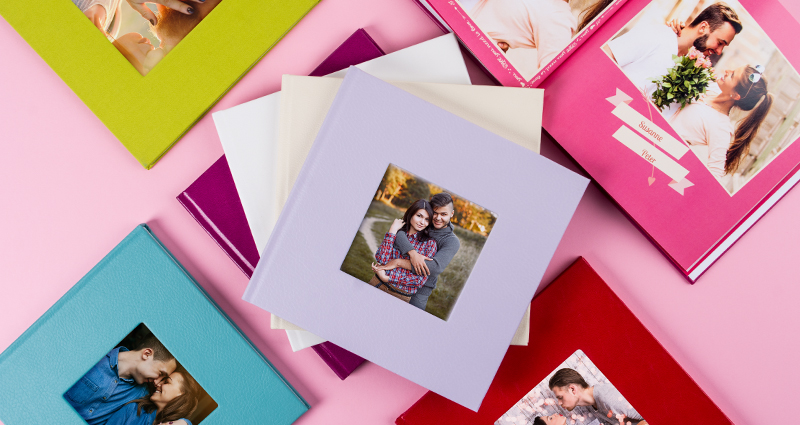 Luxury Album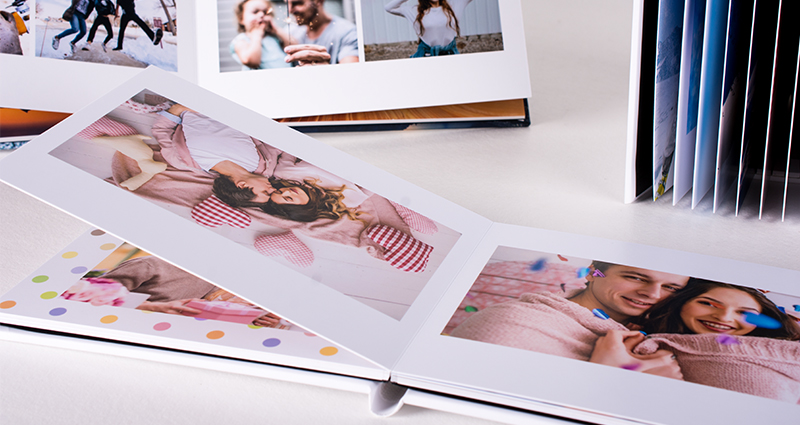 A luxury photo album, as the name suggests is a highly exclusive product. The main difference between a photo book and the luxury album are pages, that are 4 times thicker, comparing to a photo book. Also, your photos are nor printed, but irradiated on each page of the album. The cover is also sponge filled. There are 3 formats available: 15x15cm, 20x15cm and 20x20cm. You may include from 20 up to 40 pages in your album! The price of a luxury album is slightly higher than for a photo book, but for this, we receive something highly luxurious. Something that everyone will appreciate and admire for many years! Your precious photos deserve a luxury storage :)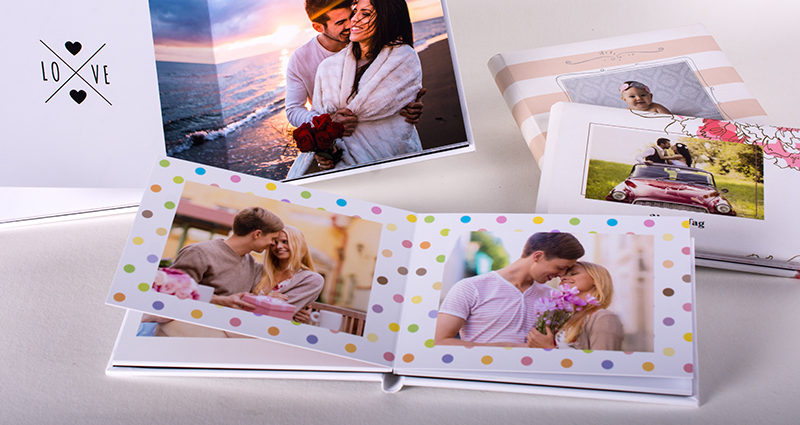 How to create the perfect photo book?
At the beginning of November 2017, we've published an article about creating a unique photo book. You can find the article here. We've presented 5 tips how to make your photo book even more unique and extraordinary. If you have any questions regarding our products, please remember that our Customer Service team will be happy to assist you via e-mail or phone!
At the end, we would like to remind you that as we're a global company, the delivery to the UK takes up to 9 working days. To make sure that your gift is delivered before Valentine's Day, consider starting designing your gift now! V-day is only once a year, so let's prepare a unique gift for your loved one!