Photo book of your newborn's first months of life – create an outstanding keepsake full of the most amazing memories!
by Julia,
21 May 2018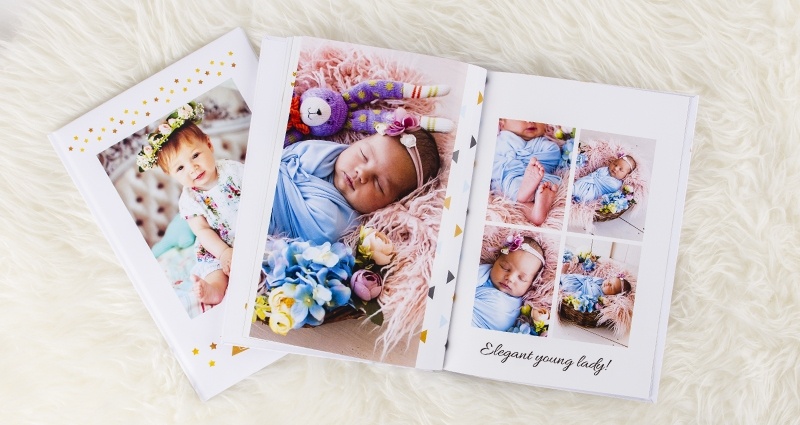 The birth of the child is a very important moment in every family's life. It's not surprising that many parents would like to keep this significant moment in their memory for as long as possible. Baby's first months of life consists of constant finding out about their parents, activities full of smiles and surprises but also an amazing newborn's development – both psychical and physical. This is why Colorland offers you another inspiration – a photo book which documents your baby's first months of life and allows you to revive these moments year after year. What could be more touching?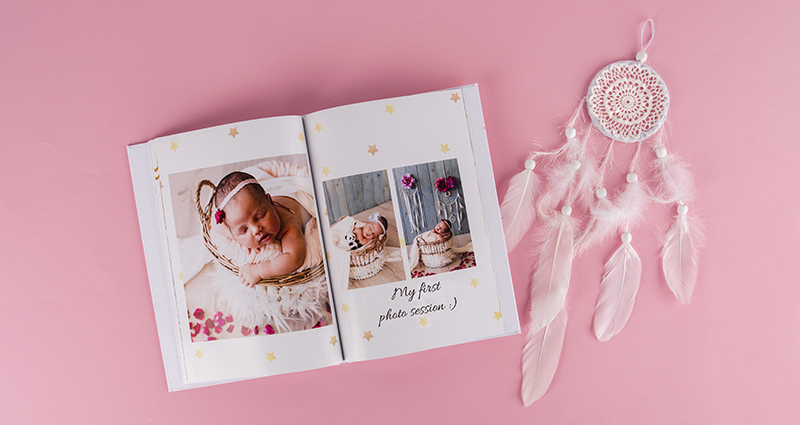 Photo book vs. traditional photo album
Some of you might still wonder what could be the reason to create a photo book if you can simply develop your photo prints and put them within the pages of a traditional photo album. Of course, this solution has many benefits - it requires less time and commitment devoted to the creation of such an album. However, if we are talking about your baby's first months of life… doesn't it make sense to try a little bit harder and create an outstanding keepsake full of photographs and descriptions which will bring you a lot of joy even after many years? :) Well, the goal is well worth it!
Which pictures to print in your baby's photo book?
The rule is simple – the more photos of daily and seemingly indistinctive situations, the better. There are these little moments which create true memories! Colorland encourages you to label your pictures by year so that you won't miss anything ever after many years. It's undoubtedly an advantage of a photobook – once you segregate your pictures, they will always remain in the same order. And where to start? From the very beginning!
Nowadays every mum, during her pregnancy, has many ultrasound examinations. The first examination enables mums to have their babies' photos taken (when they're still in their bellies)! Why not to immortalize these pictures in your photo book? It's a unique opportunity! It's worth adding some information about your child's weight and size in particular months of pregnancy.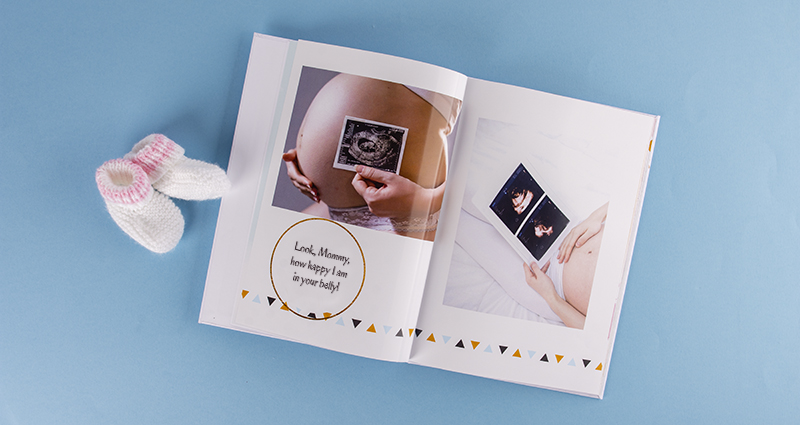 Another idea? Pictures from a pregnancy photo session! Of course, not everyone can afford a professional photo session but there is nothing to worry about… Choose pictures taken in the sanctity of your own home, more natural but still very valuable and unforgettable! We recommend all mums to take pictures during their entire pregnancy so that they can daily monitor and document how their bodies change and, most importantly, how their babies grow!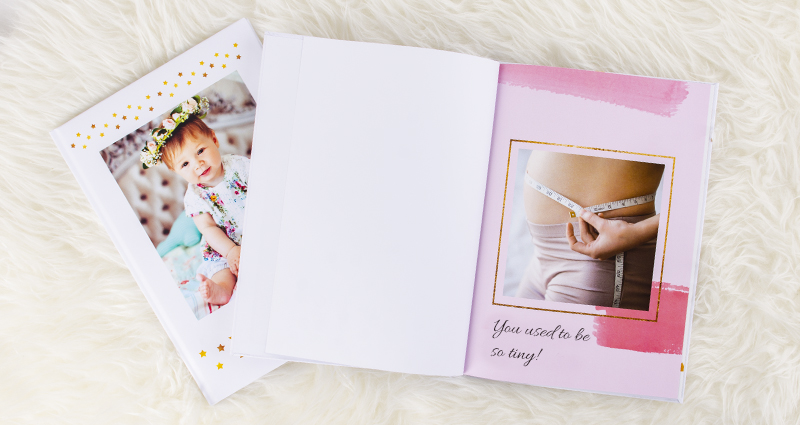 And when it comes to the newborn baby's pictures, well, we believe you don't need to be persuaded to take a lot of them! :) Novice parents usually take plenty of photos – a picture of a sleeping baby, a smiling baby, a resting baby, a baby who is eating… They seem totally normal and trivial, however, when there is a month-old baby who plays the main role, the situation is completely different.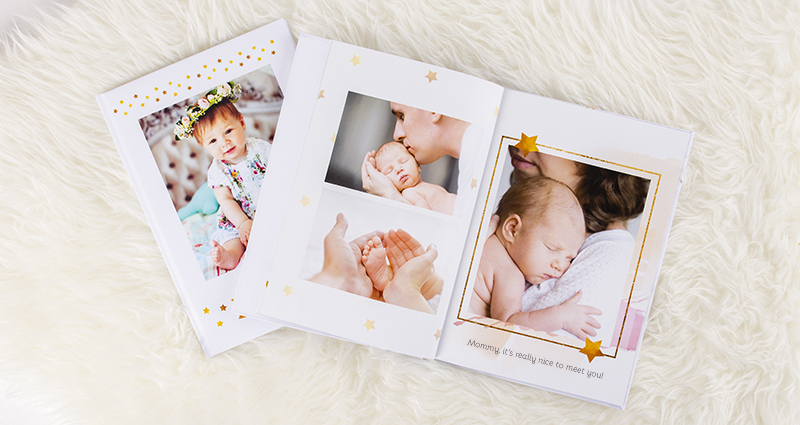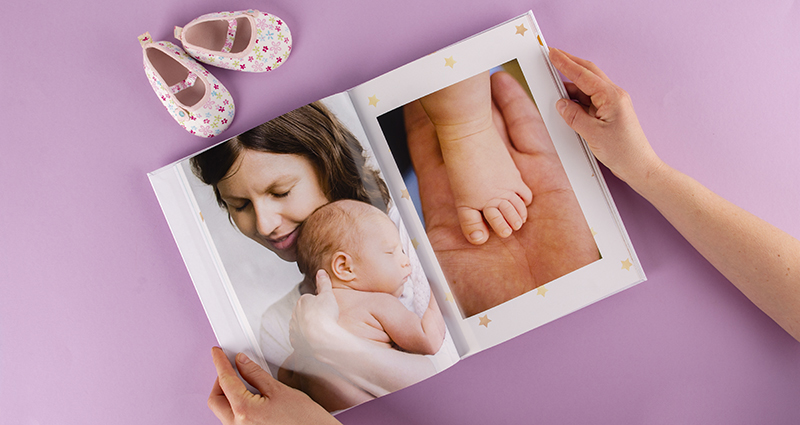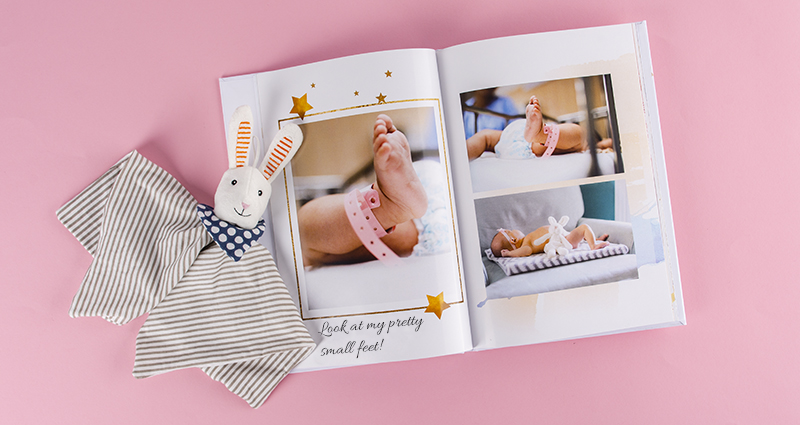 It's also worth thinking about a professional newborn baby's photo shoot or organizing some interesting clothes or baby hats (or even better – prepare them on your own). Just have a look at how gorgeous effects can be achieved – don't forget to add some text, sayings or funny facts next to the pictures in your photo book.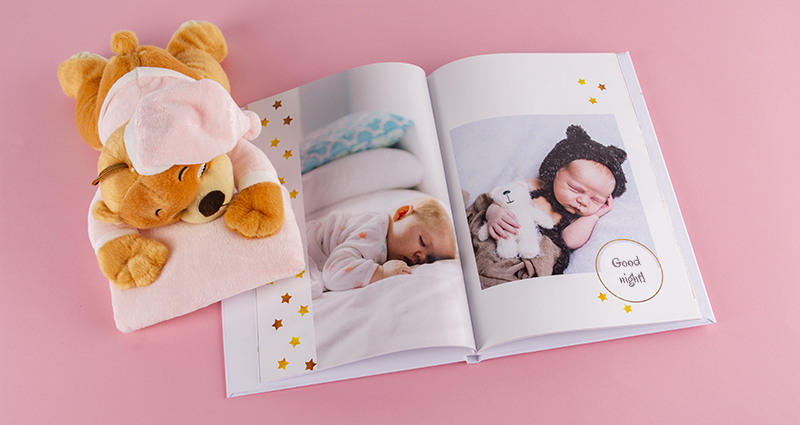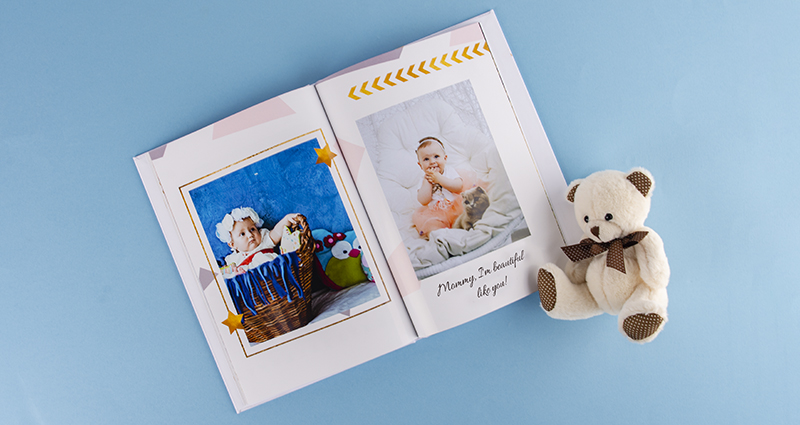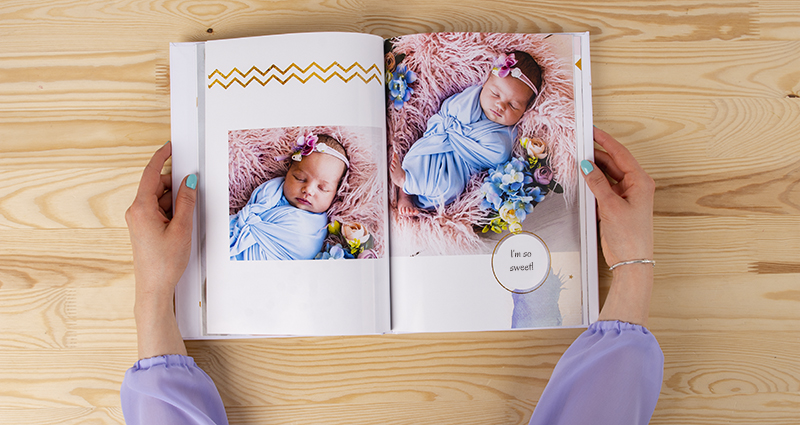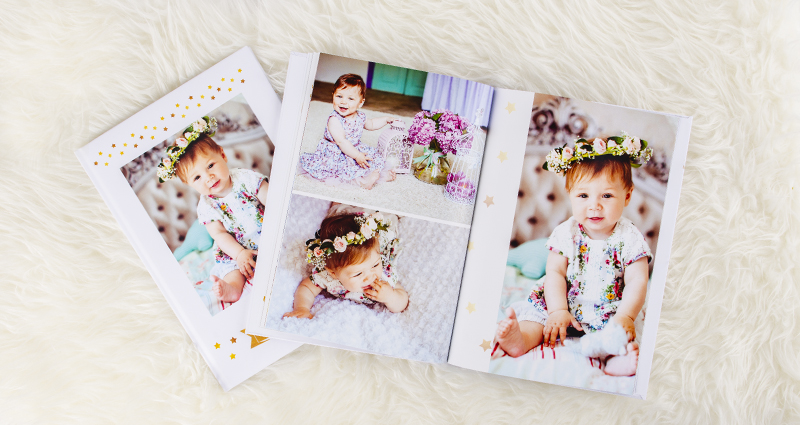 Or maybe a photo book as a diary?
Remember that you can fully personalise your Colorland's photo books – you can create them from cover to cover but you can also leave some blank spaces for entries written by members of your family or even made by your babies themselves! You can e.g. copy their hands or feet. It's also worth leaving some extra space for particular dates when your baby starts babbling, sitting down, getting up or walking. These are the dates which can be easily forgotten and we bet – you don't want to miss any of them!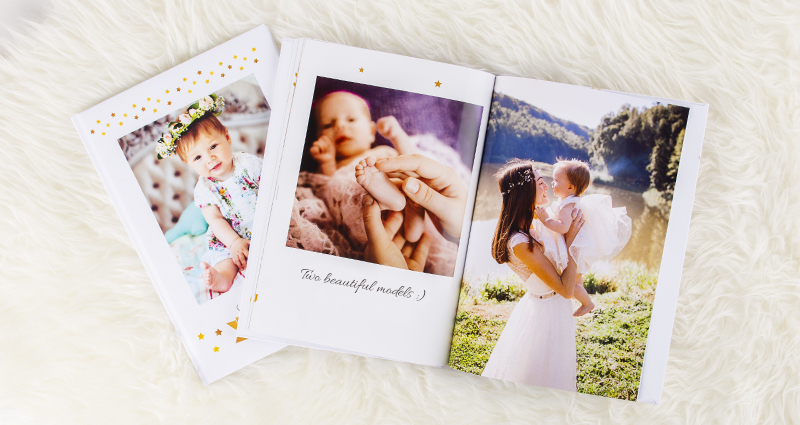 So… when are you planning to create a photo book of your newborn baby's first months of life? And if you are not parents, maybe it is worth thinking about such a gift for your nephew of your best friend's daughter? We strongly encourage you to create this unique keepsake and share the effects of your work on social media channels. Don't let these first months of your baby's life past unnoticed and immortalize them within the pages of your photo book for many years to come!