Christmas family photo shoot – how to capture this magical spirit for a long time? Photo tips from Colorland
by Julia,
29 Oct 2023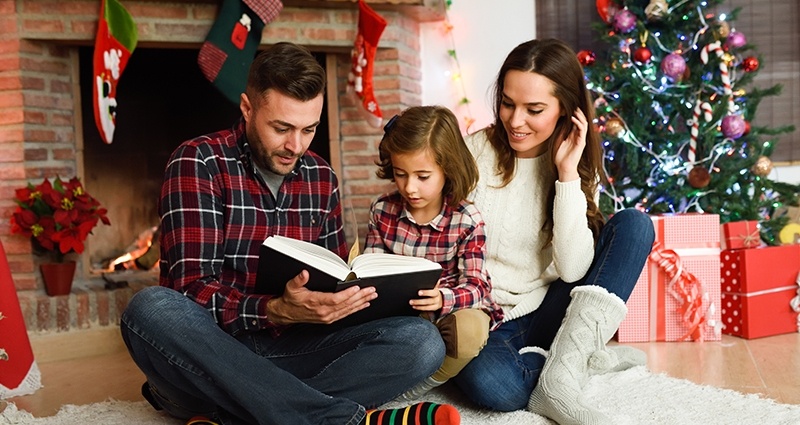 Christmas is a magical time full of shiny decorations, lights and Christmas trees. It's a time worth keeping in mind and it's best to do it through… photos that smell like gingerbread and spruce! Read our article on where and how to prepare a Christmas family photo shoot!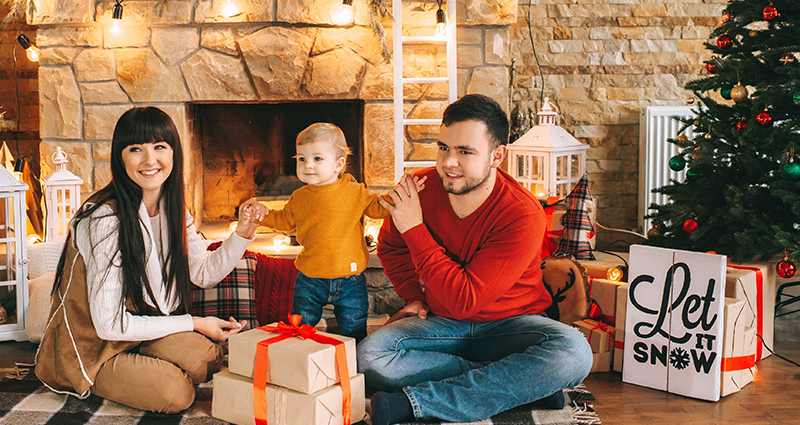 Christmas family photo shoot – but… what for?
Christmas photo shoot is an excellent idea for a number of reasons. Firstly, every photo, and especially the ones taken during Christmas, can be a unique keepsake. Secondly, it's an original gift idea for your family (we bet grandparents will be thrilled with pictures of their grandchildren in the Christmas edition!). Thirdly, participating in a photo shoot can be both a lot of fun and an idea on how to spend some free time together in a creative way. Still need more arguments?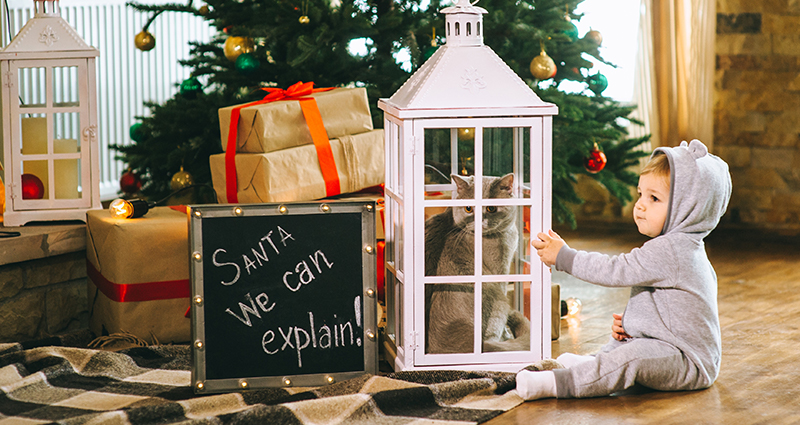 How to prepare your family for a Christmas photo shoot?
First, take care of costumes and gadgets. If the shoot takes place in a professional photo studio, you can always ask a photographer whether they have some in their storage room ;) However, remember that sometimes it's enough to use only a small Christmas item like, e.g. a Santa Claus hat or reindeer horns in the form of a headband to change the character of your photo completely!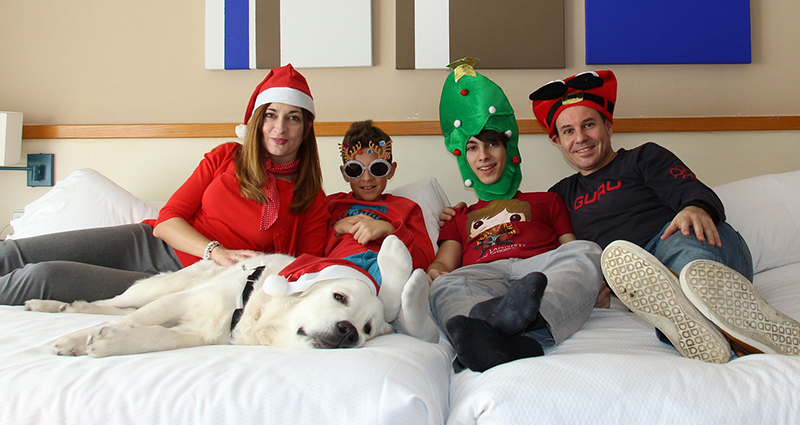 When it comes to the outfit, it's up to you – the most important is to feel comfortable whatever you wear! You can go for Christmas colours (red, navy blue or green) but you can also think about special Christmas costumes, e.g. holiday sweaters. Everything depends on your budget and creativity.
But, the most important thing is to put a smile on your face and bring a lot of positive energy to the photo shoot. They will make the photos look great! ;)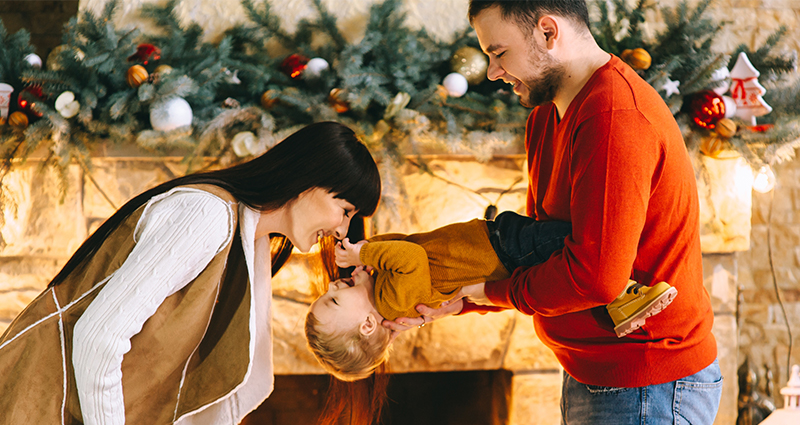 Christmas photo shoot in a professional photo studio vs. at home
There can be a lot of ideas on where to take a Christmas family photo shoot. Some people opt for photos taken by a photographer in a professional photo studio while others – for photos taken at home. Both solutions surely have their advantages and disadvantages but, after all, these are beautiful family photos full of Christmas spirit and that's what they are all about! ;)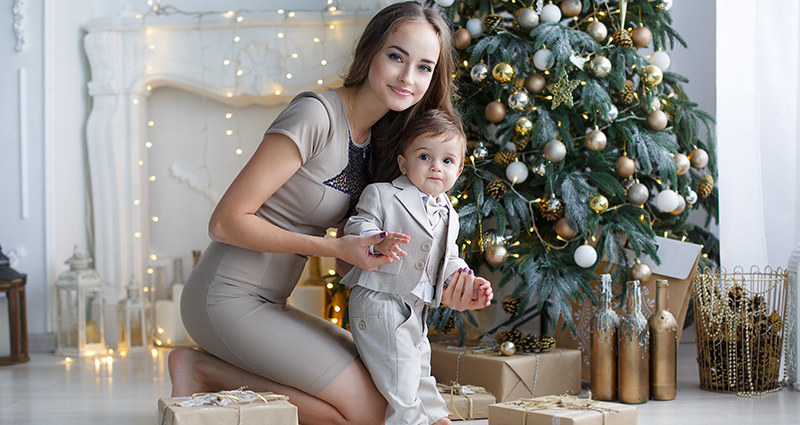 If we choose a photo shoot in a photo studio, we can be sure that our photos will also be (every inch) professional and that a photographer will take care of the composition of the photo. It's a very convenient and relatively easy solution. However, not everyone will go for it – such a photo shoot can be very expensive and, well, not everyone likes being in the spotlight. And maybe this is why it's worth thinking about a less professional Christmas photo shoot at home, isn't it?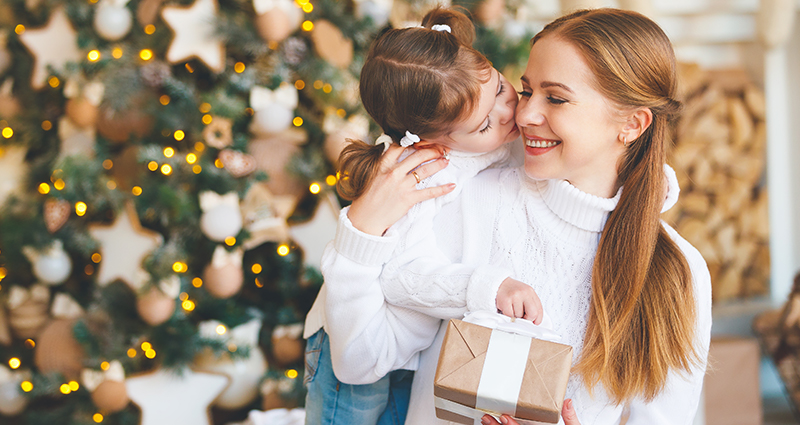 There is usually more time to take pictures at home and you don't feel such pressure. What is more, all housemates feel more comfortable and it's easier to forget about the watchful eye of a photographer (no matter who would play that role – a professional photographer or one of the housemates). Therefore, such pictures will be more natural and full of emotions. Well, the choice is yours :)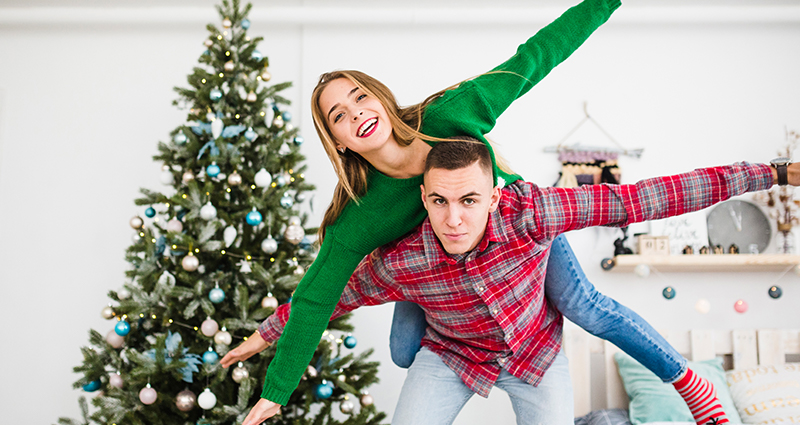 Ideas for a Christmas photo shoot?
There are pleeenty of them! You can take pictures while baking and decorating gingerbread. It's a perfect time when you easily forget about being photographed. Of course, such a photo shoot can be still taken by a photographer invited to your house; or by one of the housemates who can photograph in turn ;) And when it comes to the pictures of the whole family, you can always use a self-timer!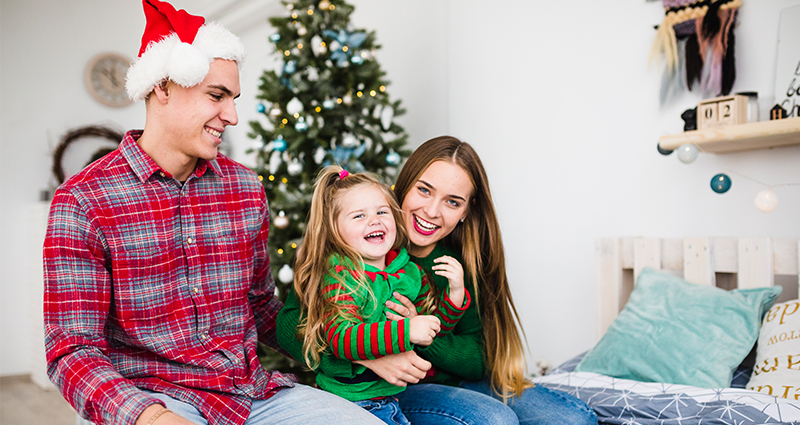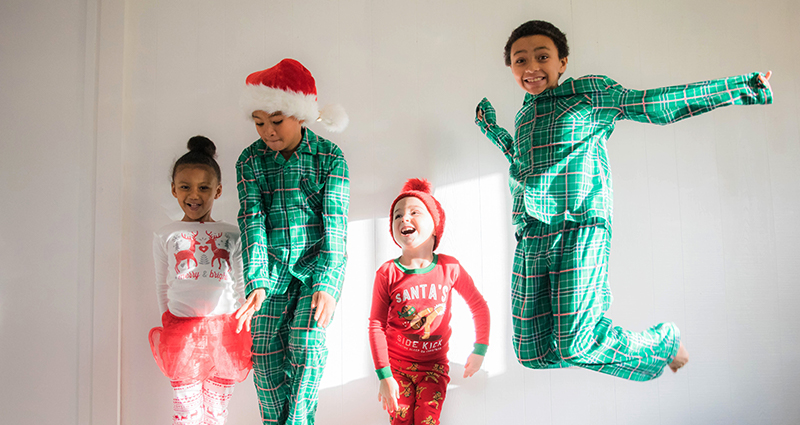 Photo by Michael Nunes on Unsplash
The photo shoot can be also taken while making Christmas decorations (if you are looking for ideas for easy handmade decorations, check our next article with video tutorials). Another idea? A photo shoot while writing a letter to Santa Claus which will work well in the case of young children who have just started to learn how to write or "draw" letters instead of writing. Or maybe… a photo shoot while decorating a Christmas tree? ;) You can still wear Christmas pyjamas or the lamest sweaters with reindeer. There are no limits!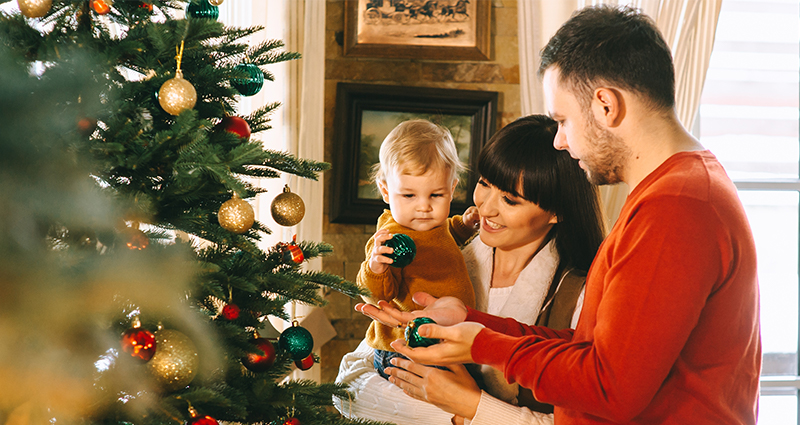 As you can see, there are boundless inspirations – everything depends only on you! Use this magical time and let your imagination go wild! We'll be happy if you decide to share your Christmas family photos in social media tagging us on Instagram or Facebook.
We wish you a lot of inspirations and amazing frames full of Christmas spirit!