Cropping Options
Frame your photos online
Cropping Options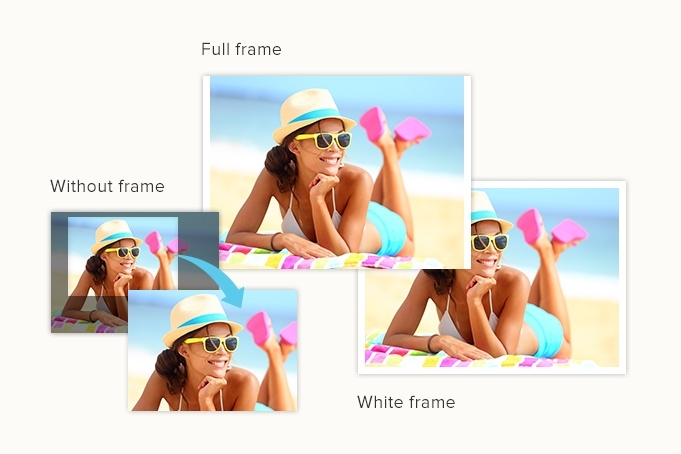 Without frame
Proportions of the cropped photo are 2:3. This means that parts of the photo that exceed the area will not be visible in the printed photographs.
Full frame
If you choose this option, you can be sure that all the elements depicted in the photo will be printed. However, if the original photo size varies a sufficient amount from the standard one, you will be able to see some thin white stripes along the photo sides.
White frame
In this option, your photos will be cut to the proportions of 2:3. Remember that if you choose a white frame, some elements in your pictures might be cut-off in the prints.
Colour Options
Colour, Black-and-White or Sepia
Colour Options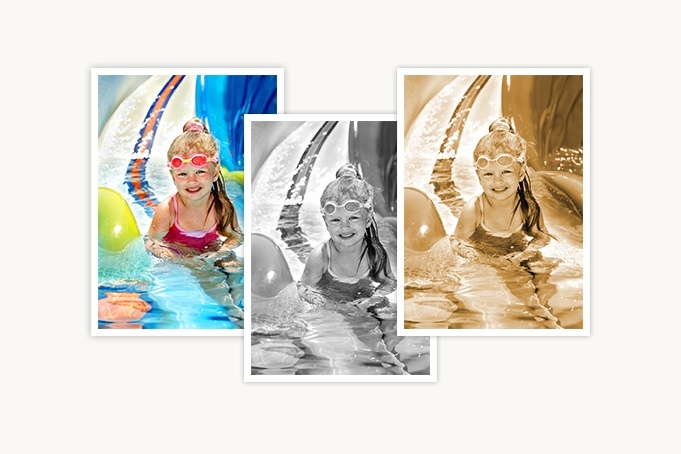 Our application allows you to choose from three different options to print your photos.The colour option is a perfect choice for colourful holiday photos, whereas the black-and-white as well as the sepia options will perfectly highlight elegant wedding pics or any other original images.
Box for Prints
Available in the basket
Box for Prints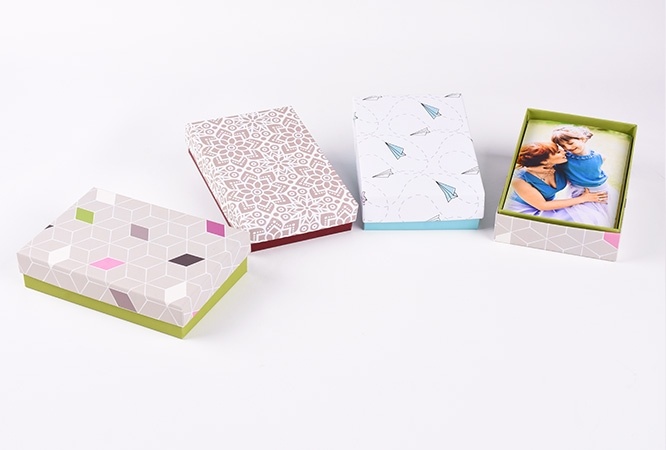 A texture box for prints is a practical alternative to a traditional photo album and an original idea for a tasteful gift box for prints. The box can contain from 100 up to 200 photo prints 10x15cm and it is available in three patterns. Classics aficionados would choose a beige and maroon floral pattern which is perfect for e.g. wedding photos. The box with pastel kites will perfectly fit your children's and family photos. And the last one - with abstract squares - is more neutral and it is dedicated for more diverse photos (e.g. from your summer trips).
Colour options
Same photo different each time
Colour options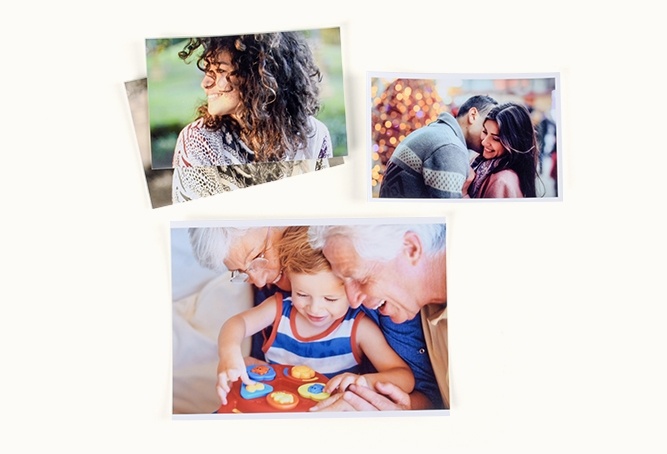 Colour options are the most basic and popular effects. What is more, there are several other filters available in our editor. Thanks to them, the same picture can look different each time you modify it. Everything depends on the element of the photograph which is highlighted by the selected filter. The colour intensity and the level of the photo brightness, which can also be modified, are very significant. These options are available no matter if you put a filter on your photo or you do not.