10 facts you didn't know about Halloween
by Julia,
27 Oct 2017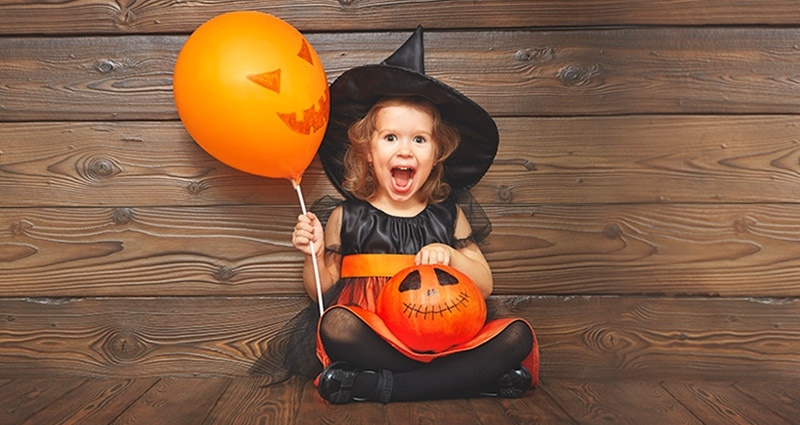 Pumpkins, lanterns, scary disguises and lots of fun… yes, Halloween is coming very soon. A holiday celebrated originally in the United States, which gained tons of fans in the whole world.
As you may know, it is a disguise-connected day celebrated a day before The All Saints day, so on the 31st of October. Some people state that it is a commercial holiday. There's a bit of truth in this, no doubt. However, let's not forget that it's also a great occasion to meet your friends and have fun together! Have you ever wondered how much you know about Halloween? Colorland is here to get you familiar with this holiday and to present you a few interesting facts.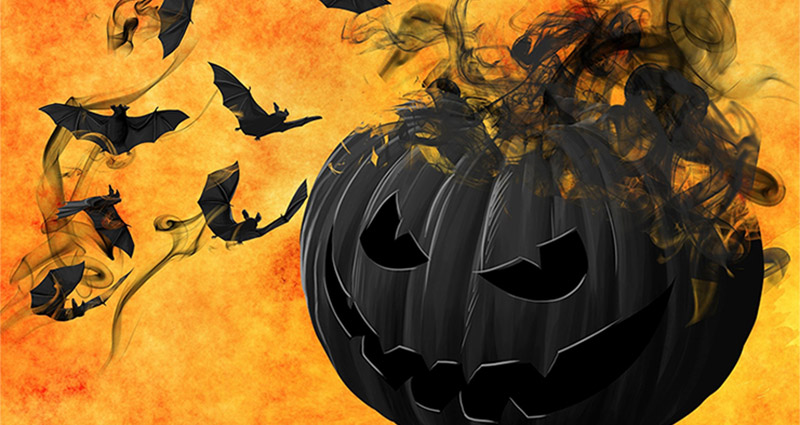 10 facts you didn't know about Halloween
1. Genesis of the holiday.
The exact Genesis of Halloween is unknown. However, there are 2 theories. The first is saying that the holiday was created in the name of a god of fruit and pamona seeds. The second theory says that it's a celtic Samhain ritual, connected with summer farewell and the All Saint's day.
2. What is the Jack-o'-lantern?
Jack-o'-lantern is a Halloween lantern made from a hollow pumpkin. Inside the Jack-o'-lantern there's a candle. A candle inside a pumpkin, in the past, was a symbol of a soul of a dead person.
3. What are the 3 most important habits during Halloween?
"Scary farm"
Young people, except organising house parties, often visit so called "scary farms", what means especially prepared space with special sceneries looking just like from a horror movie.
"Trick or treat"
One of the most known Halloween games is the "Trick or treat" game. Children go around the neighbourhood with decorated containers for sweets. When someone doesn't want to share some sweets he/she must be aware that the children may give him a prank.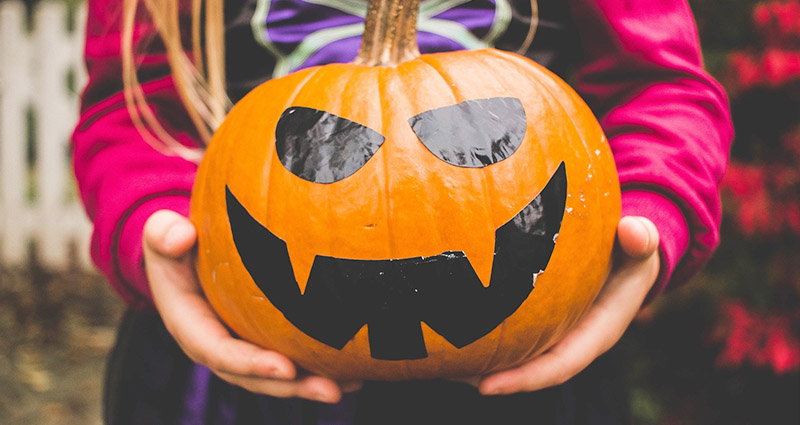 4. Where was the record of lighted pumpkins achieved?
In Boston, Massachusetts state, 30128 "Jack O'Lanterns" were lighted in one time.
5. How long did it take to groove a pumpkin in the record time?
Only 24,03 seconds! The record was set by Stephen Clarke, who had grooved a Halloween pumpkin – he gave it eyes, nose, ears and mouth. The previous record was 54,72 seconds.
6. How do we call the fear of the Halloween's day?
Samhainophobia.
7. In XIX and the beginning of XX century, to receive sweets you had to... dance.
Initially "Trick or treat" looked like that: grown up men and young boys were walking from house to house and asked for money. In '30s this practice was stopped. However, it partially returned to encourage children to give pranks to people who don't want to share sweets.
8. Originally Jack O'Lanterns were not made from pumpkins.
A pumpkin has became a symbol of Halloween in later time. Initially, the lanterns were made from turnip, beet or potatoes.
9. Some animal shelters forbid the adoption of black cats in October.
In USA some animal shelters forbid the adoption of black cats in October in fear of bad people who may think about hurting or killing the cat in Halloween.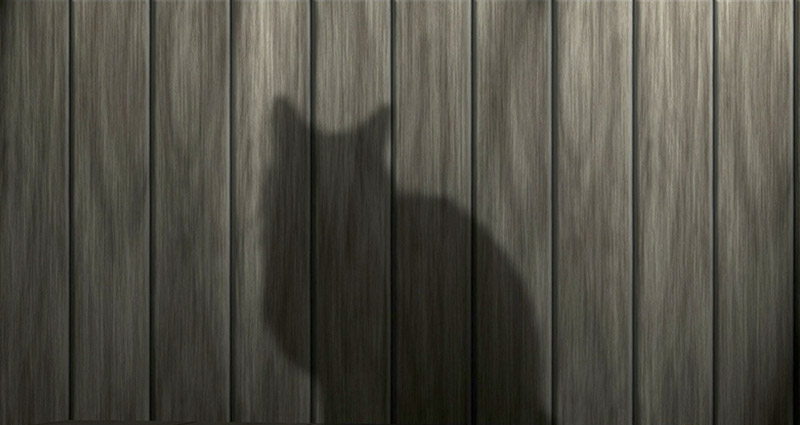 10. Halloween is the most commercial holiday, just after Christmas.
The confectionery industry in the USA earns $2billion/year selling over 40000 tons of chocolate especially prepared for Halloween. In total, American people spend over $6billion for Halloween every year.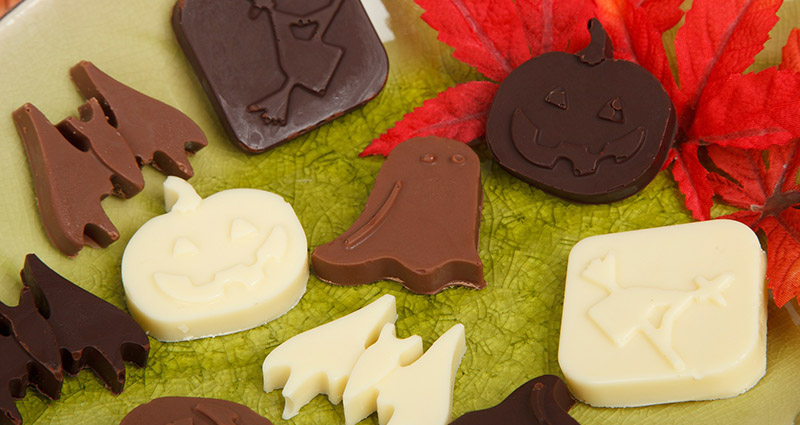 Get inspired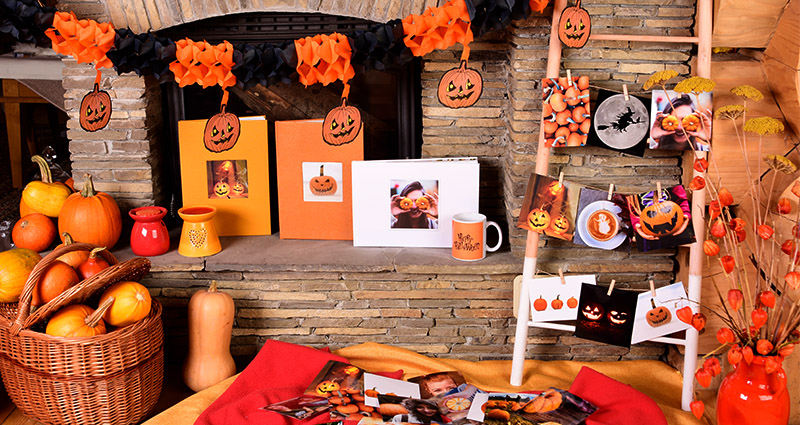 Get inspired with our unusual Halloween collection of photo products – orange-yellow covered exclusive photo books are just one of ideas for a perfect photo gift. We've got lots of different product in our offer, such as photo canvases, share books o Insta photos. With the usage of our products you'll be able to create an original souvenir. In this article we would like to underline the potential of another product – THE MAGIC MUG.
The Magic Mug is a mug covered with a dark (black or navy-blue) layer, that disappears after filling the mug with hot water. Colorland offers plenty of pre-designed templated and allows you to fully personalise your mug. But have you ever wondered how you can use the magic mug? Declaration of love or a motivational quote for the beginning of the day is just one of many ideas!
Check our Halloween inspiration! We hope you'll like it!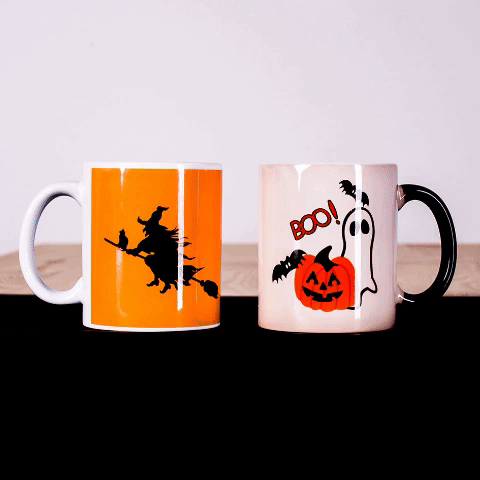 How do you celebrate Halloween?
Remember that no matter what is your opinion about this day, it's still a great opportunity to meet your friends and have fun together! By the way, don't forget to capture this moment as photos that can be used to personalise your favourite Colorland products: Photomug, Photo calendar or Share book! Also remember about great discounts from the Special Offer and those available on our Instagram and Facebook.
Sources:
http://www.womansday.com/life/g485/15-fascinating-halloween-facts-124464/?slide=1
http://www.businessinsider.com/13-facts-you-never-knew-about-halloween-2013-10?IR=T
https://www.factretriever.com/halloween-facts