Culinary voyage across Europe printed in insta photos and... retro prints by Colorland
by Julia,
01 Feb 2021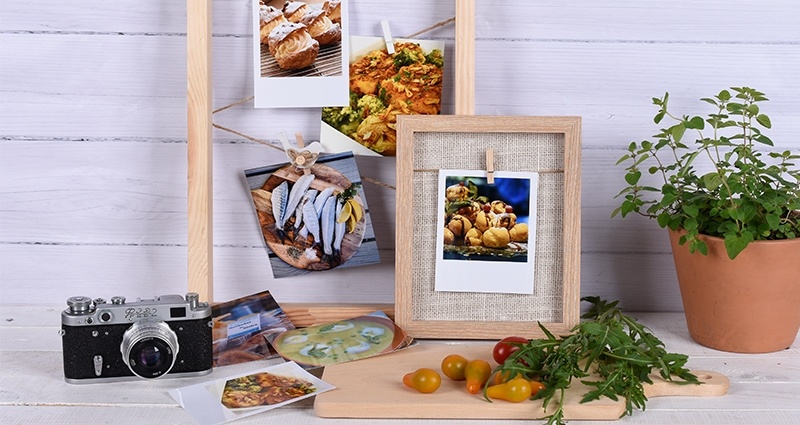 The holidays are here! Probably, some of you are travelling all over Europe discovering not only new places, national parks, new cultures but, first of all, new food! Do you know what we are talking about? You will most likely agree with us that the #foodporn is an integral part of each trip. It would be such a pity not to immortalize it in pictures! And what about printing your favourite dishes as insta photos or... retro prints? We invite you on a culinary voyage across Europe!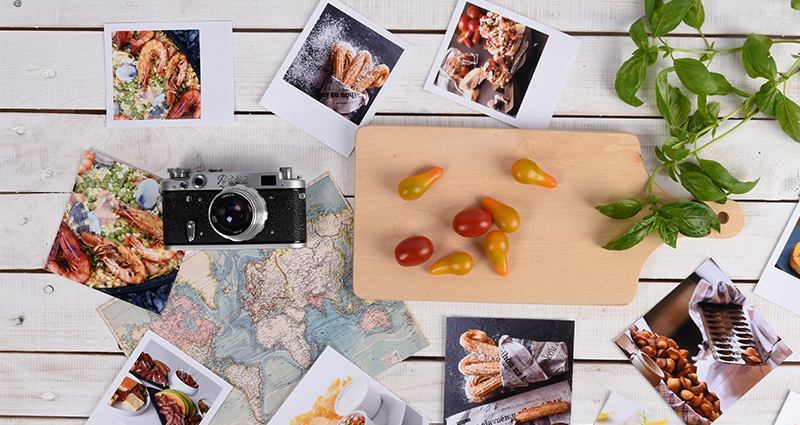 Let's start with the #foodporn – it is the latest trend, which has dominated the Facebook and the Instagram, consisting in taking sensual photos of… food :) Thanks to which, other people who watch such pictures can take an amazing culinary journey. The #foodporn is famous not only among culinary bloggers but also among all the social media users who love to brag about original dishes from fancy restaurants or served by culinary maniacs. They both taste delicious and look good! And let's be honest – isn't the food a feast for the eyes? Of course, it is! Pick up your smartphones and go get it!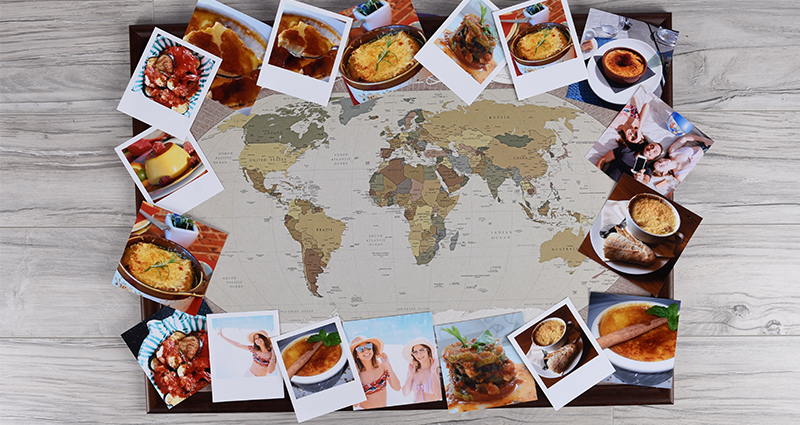 Where to look for culinary gems?
The answer is: everywhere! However, due to the fact that during summer we travel mostly to Mediterranean countries because of their beautiful weather, we would like to recommend you some treats from that part of Europe. Get ready for culinary sensations! Today we will make your eyes roll!
1. Spain – the world of tapas and churros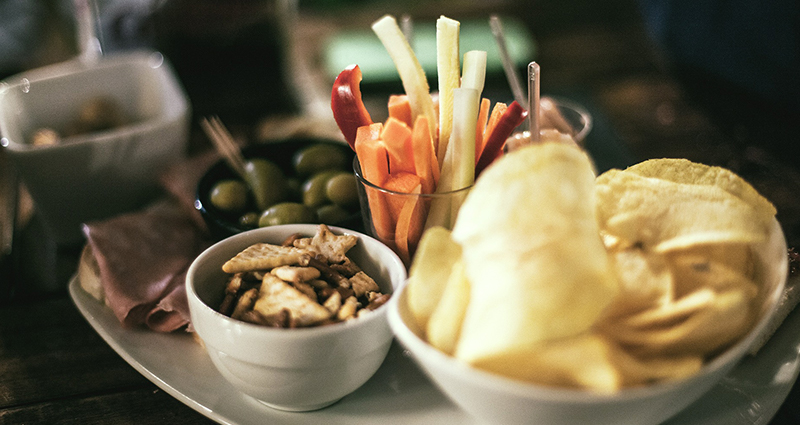 Spain cuisine is a real festival of taste and a wealth of fresh products.
Start with traditional tapas – appetizers served in every bar. Beware – they are dangerously filling! :)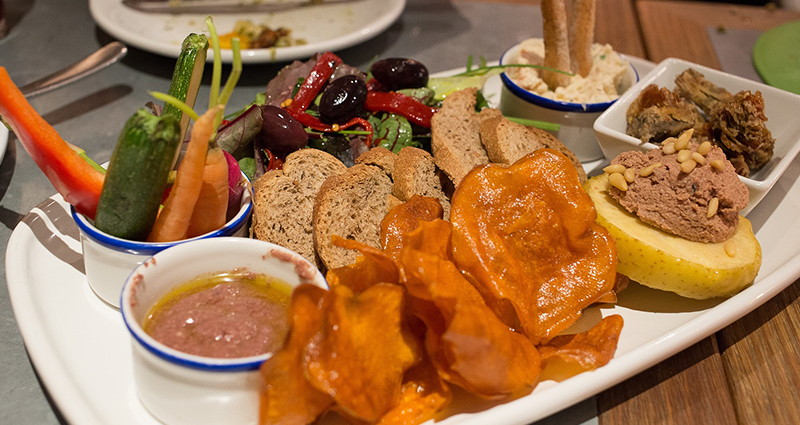 When in Spain, you also have to try paella marinera (served with seafood) or traditional paella valenciana with rabbit meat – rice-based stews. And for all soup lovers, we suggest having a bite of gazpacho – a pepper- and tomato-based cooler.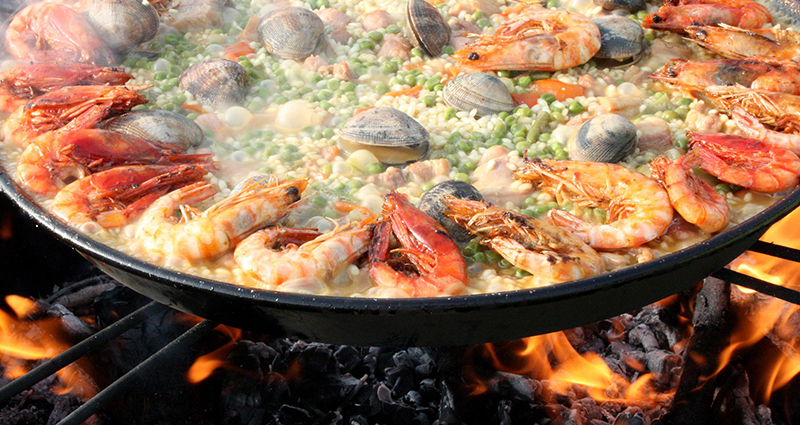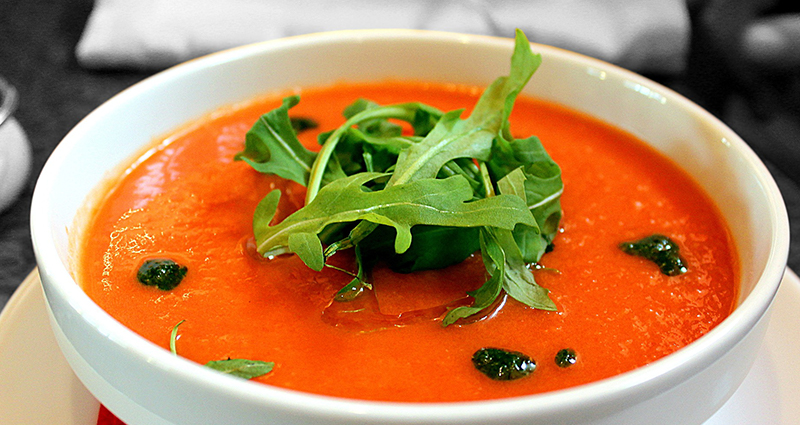 And what's for dessert? Traditional magdalenas or… churros – deep-fried Spanish pastry from the steamed dough and usually served with hot chocolate – little drops of heaven!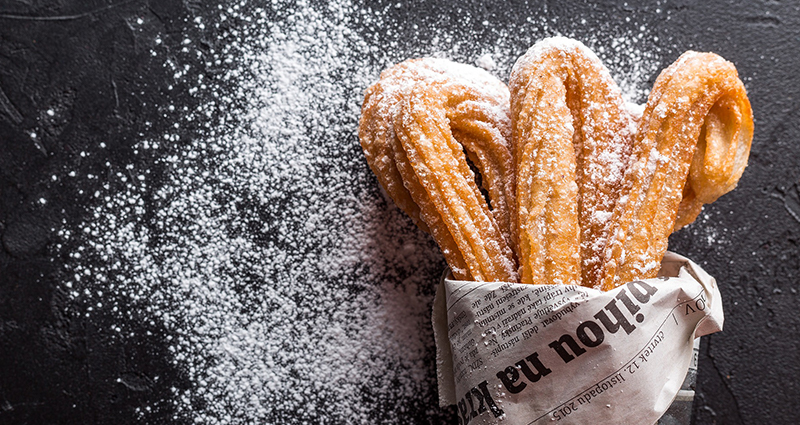 When it comes to beverages, be sure to try sangria – a traditional alcoholic drink with wine served with fruits and lots of ice. Just beware – despite it's a low-alcohol drink, it can be surprisingly really strong ;)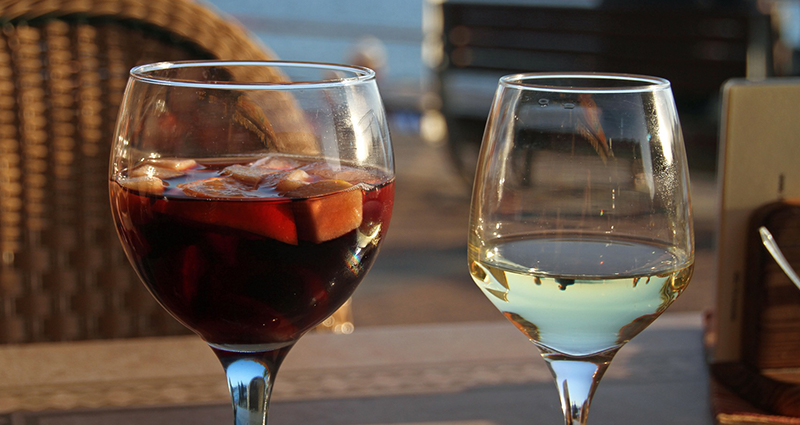 2. Greece – mousaka or souvlaki?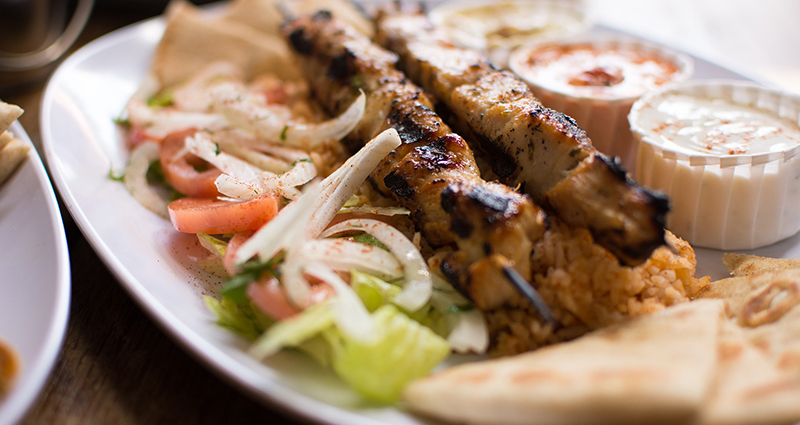 In Greece as the main dish we recommend so-called souvlaki – pieces of pig or chicken meat in the form of a shashlik or mousaka – an eggplant-based dish with meat served with bechamel sauce. And if you are lamb meat lovers, you have to try kleftiko cooked in parchment paper.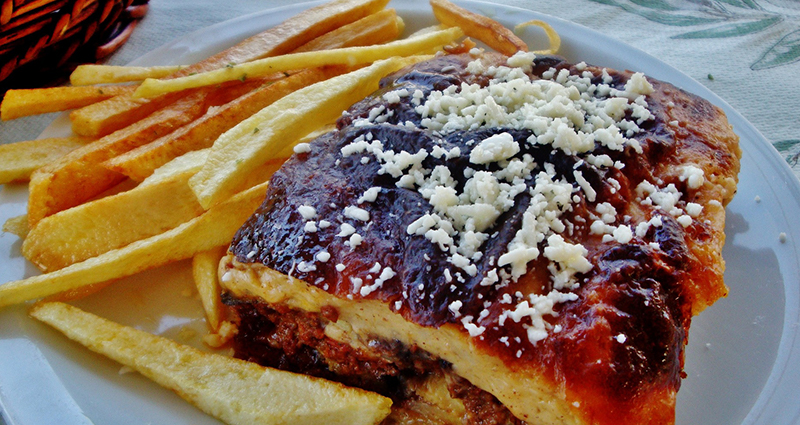 If you prefer light meals, we encourage you to try traditional Greek feta cheese, olives and… tzatziki sauce!
And what's for dessert? Everything which is filo pastry-based tastes super yummy and you can find it only in Greece!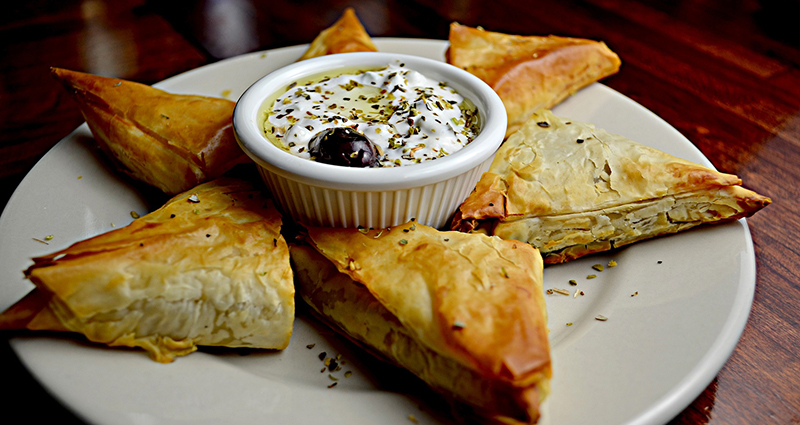 3. France – the country of wine and cider
France, stereotypically, is usually associated with snails and frog legs. However, it has much more to offer – let's start with cheese. Do you know France has over 1000 types of cheese? That's an impressive result, right?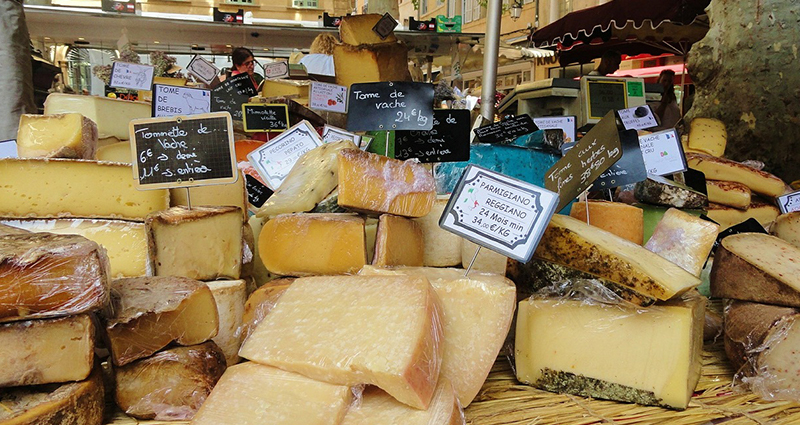 Or maybe you are seafood lovers? Take your pick: this place has the best mussels or oysters in the world.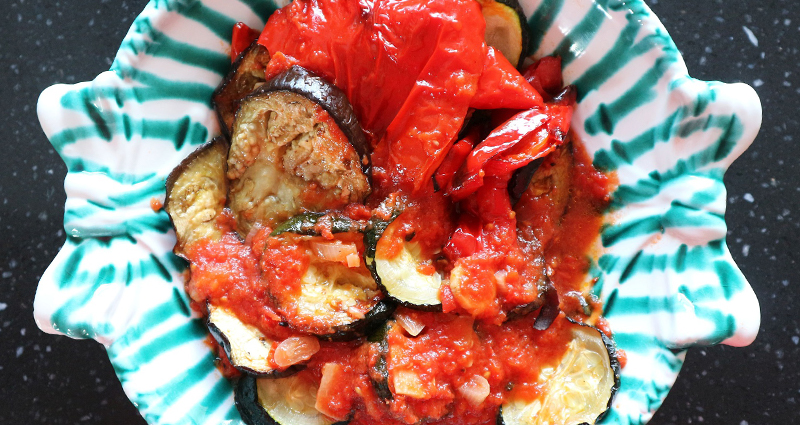 If you are up to something more filling, be sure to try ratatouille with fresh vegetables, onion soup (soupe à l'oignon) with croutons and grated cheese; and quiche lorraine – short pastry dough filled with liquid egg and cream, and bacon.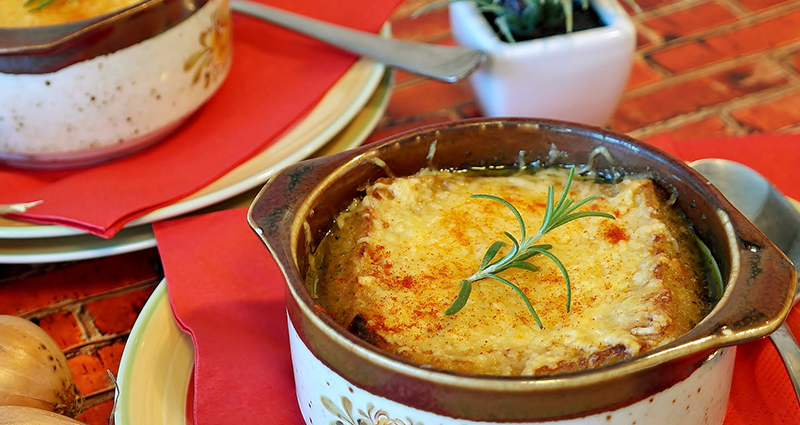 Time for dessert? Plenty to choose from - crème brûlée (baked dessert with a top layer of caramelized sugar) is our number 1. Besides, we recommend you to try flan and all kinds of tarts with fruits. Yummy!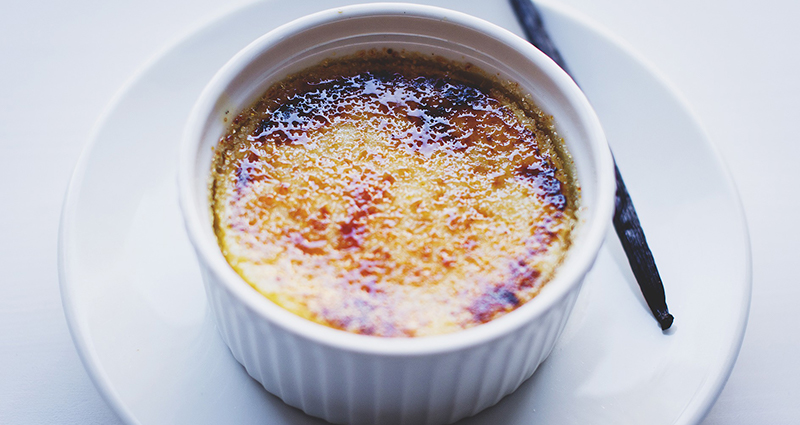 Ah, and don't forget to drink various types of French wine and cider. Yet, remember that these drinks may make you dizzy :)
4. Croatia -  Ćevapčići with tzatziki sauce… something for meat lovers! 
Croatia, due to its geographical location, offers delicious Mediterranean cuisine.
Ćevapčići is a great proposition for true meat lovers – sausages from minced mead mostly often served with tzatziki sauce.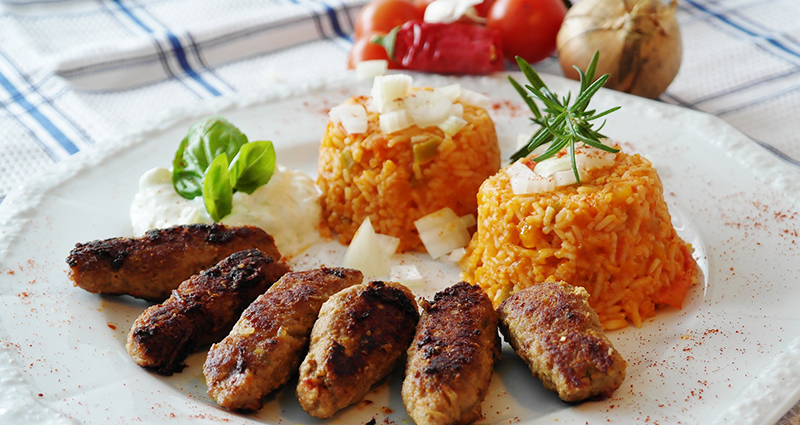 If you are interested in local fast food, be sure to check burek – stuffed filo pastry filled with meat, cheese or vegetables.
Are you up to some dessert? We invite you to try baklava – filo pastry interspersed with sweet layers of nuts. Well, the baklava originally comes from Turkey but they are Croatians who mastered the art of baklava.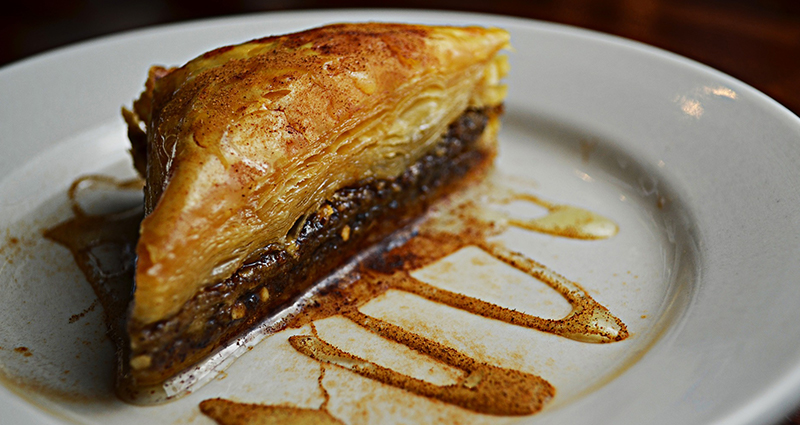 Among appetizers, it is worth trying pršut – the Croatian equivalent of Italian prosciutto di Parma which, depending on the region, may be dry-cured or additionally smoked. Another appetizer is Paški sir, called the miracle from the island of Pag, unique, award-winning cheese sold in 2,5 kg blocks.
And for dessert? Doughnuts! Stuffed with jam, marmalade, chocolate or kremšnita – pastry interspersed with whipping cream. 
5. Portugal – the country of sardines, bacalhau and wine
Due to the fact that Portugal is located by the ocean, it is famous for fish meals and especially for grilled sardines, caldeirada (fish soup) or Bacalhau à Brás served with parsley leaves. When in Portugal, it is also worth trying caldo verde – light and at the same time filling soup of cabbage and chorizo.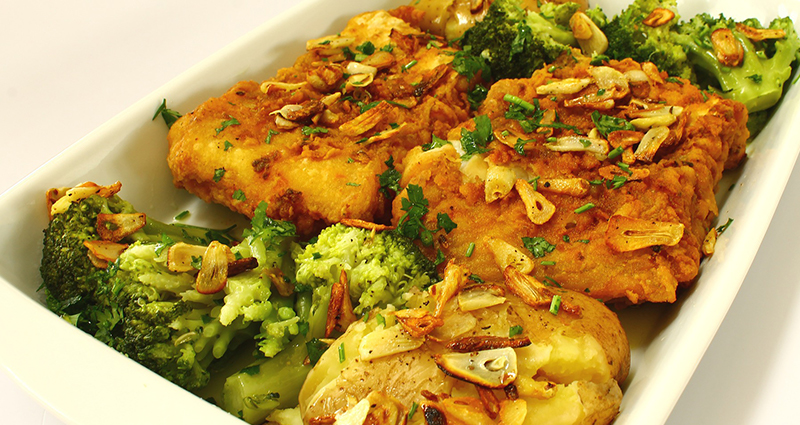 Portuguese are known as goulash lovers so… if you also like various types of this dish, we recommend you to try cozido a portuguesa,  feijoada (goulash of red beans) or açorda (goulash of stale bread).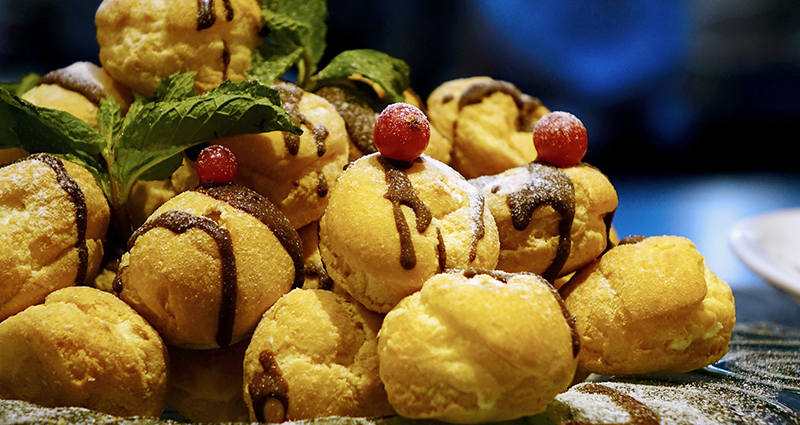 Time for dessert? You have to go for pastéis de nata – typical Portuguese cupcakes with pudding made of puff paste. Yummy!
6. Montenegro - Šopska, rakija and kaymak!
No wonder the Montenegrin and Croatian cousins are very similar as they both belong to the Balkan region. Of course, you can eat there burek, baklava, dry-cured ham (njeguski prust) and many types of cheese (eg. njeguski sir).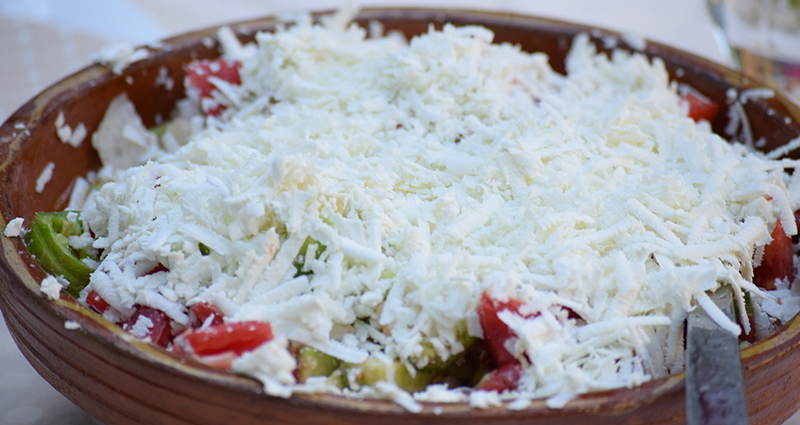 When in Montenegro, be sure to try Šopska salad with cucumbers, tomatoes, onion and salted cheese and then… drink rakija! However, be careful, it's not alcohol-free beverage ;)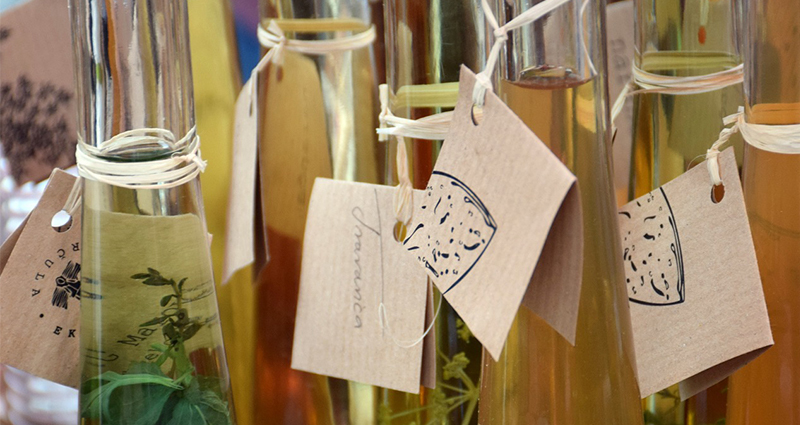 As main dish we recommend you to try Montenegrin kačamak – oatmeal-like consistency meal made of flour, potatoes and cheese. 
And our last suggestion – kaymak! And it's not sweet dish but salted one – a milk product assembling something between cottage cheese and cream. You have to try it!
We hope you are dying to set out on a culinary voyage across Europe. Of course, we were able to present you only a big shortcut of what you can eat in these countries so… We encourage you to discover them on your own and share your thoughts (and #foodporn pictures!) on FB and Instagram. We can't wait for your comments!
And now let's go back to the #foodporn idea – remember to photograph all your culinary discoveries, even with your smartphones (you can find here tips and tricks on how to take interesting pictures with smartphones). And then, print all these pictures on Colorland's photo products!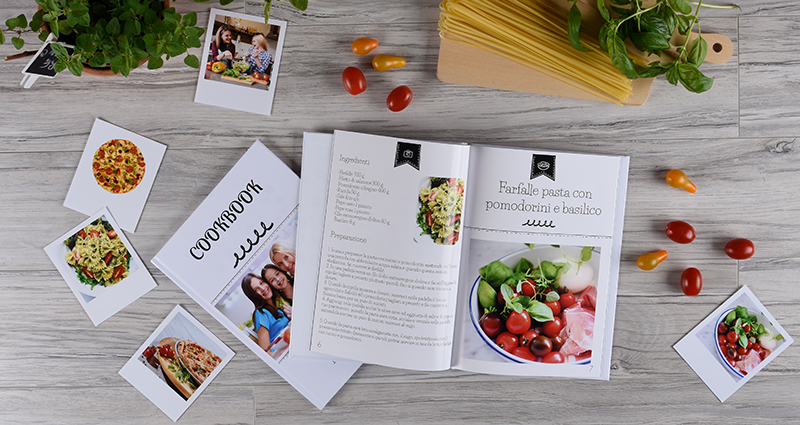 For example, bet on insta photos or retro prints which imitate photos taken with Polaroid. The retro prints are the latest gem by Colorland! The main difference between these two products is a white frame in retro prints on which you can sign your picture with a marker. The real magic enclosed in your pictures!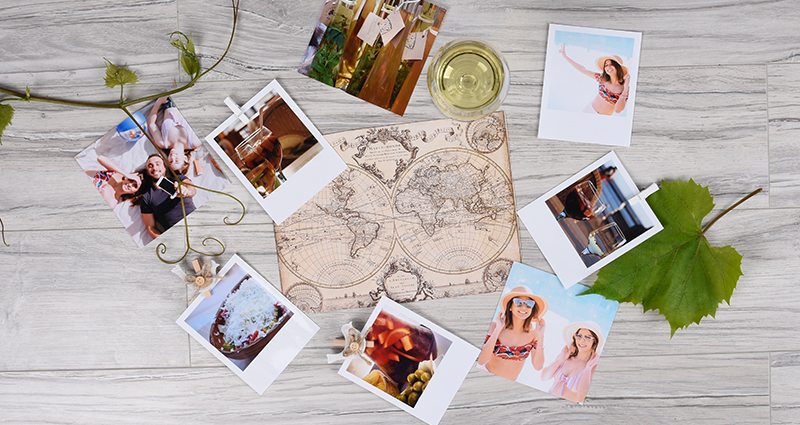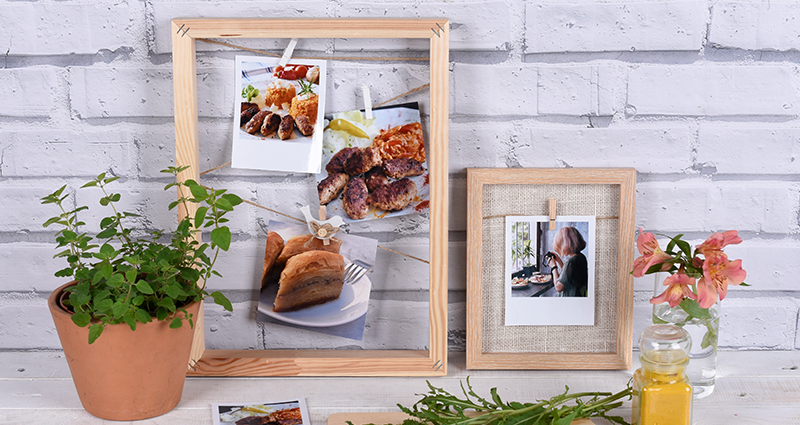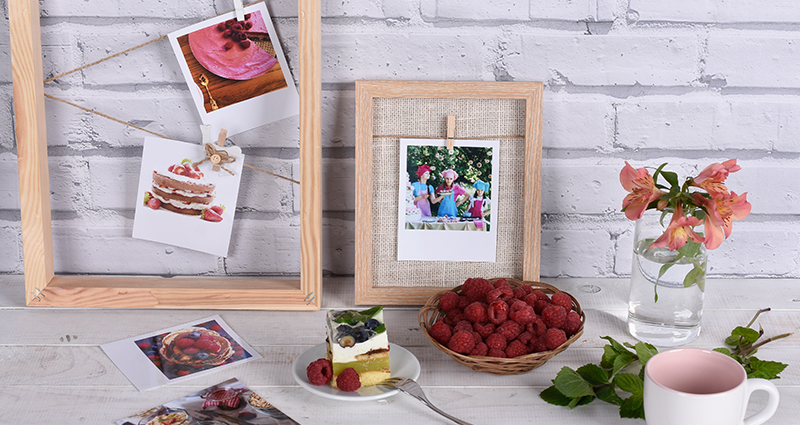 Or maybe you will be so enchanted with foreign cuisine that you decide to create your own cookbook with recipes of meals you fell in love for during your summer holidays?
Especially for this occasion, Colorland offers you a unique photo book template – MENU!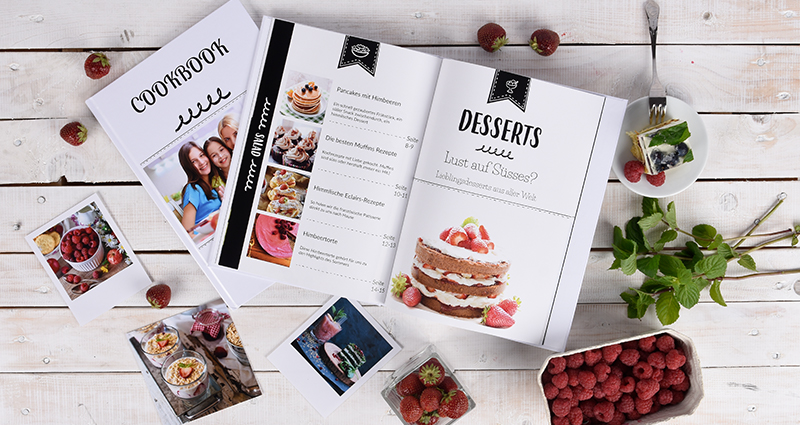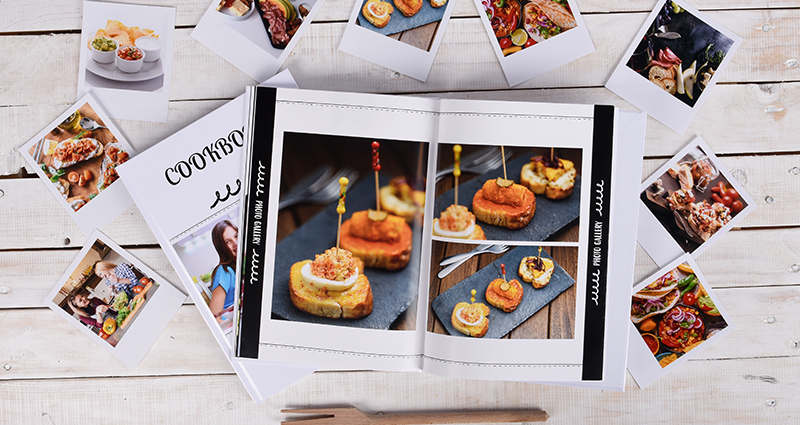 And for more inspirations for photo prints, visit our article about 10 ideas on how to display your photos! Learn more here.