Choose the colour of the frame
What kind of gallery will you create on your wall? One, two or maybe three coloured gallery? ClickPic frames are available in three colours: white, wooden and black. You'll be able to see them, compare and pick one while desiging your frame in the editor. This way you can be sure to choose the most suiting colour.
All templates are FREE
2 templates to choose from
2 templates to choose from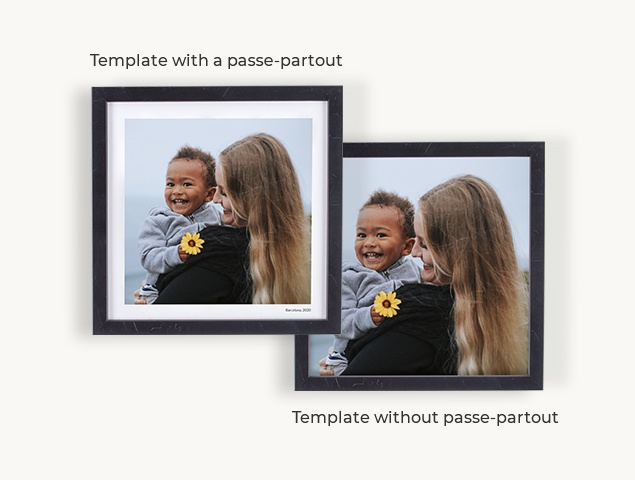 You've got two templates to choose from: with or without passe-partout. Passe-partout gives a sense of aesthetic space and focuses the attention on the photo. You'll also be able to add a caption below the pictures. If you choose the template without passe-partout then it will be better for less elegant, casual photos. You don't have to decide which one to choose right away. You'll see both variations in the editor so you'll be able to choose and compare.
Your gallery of memories
Your gallery of memories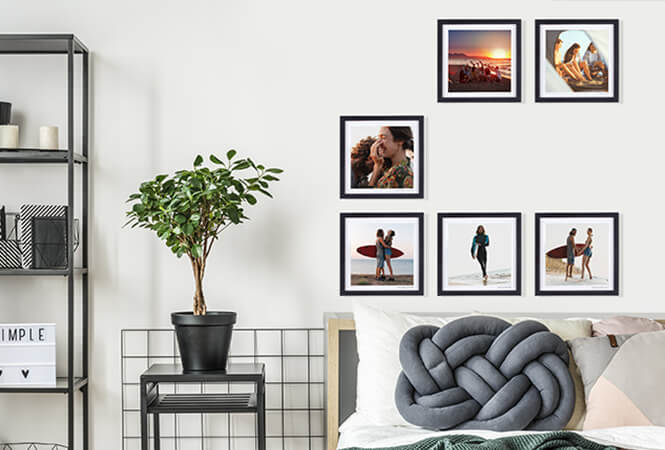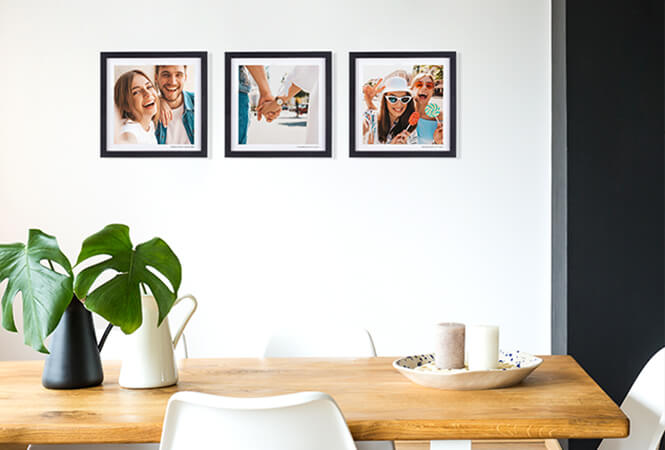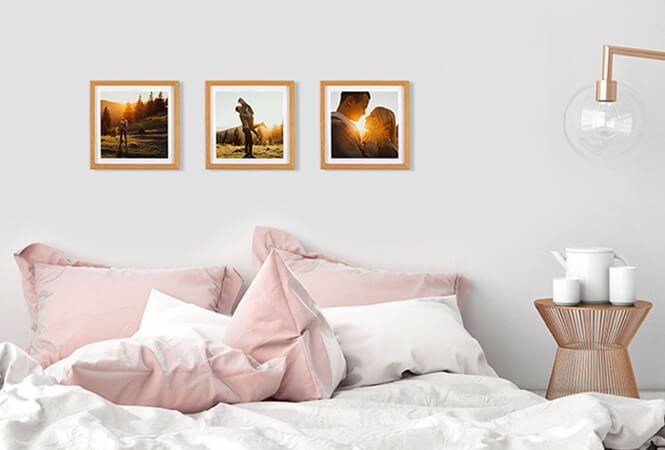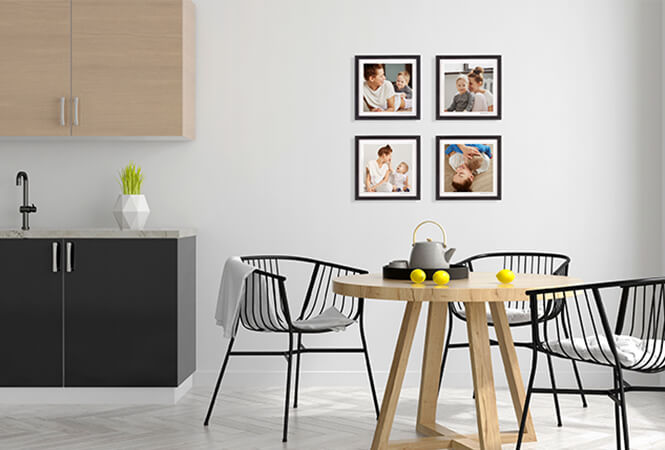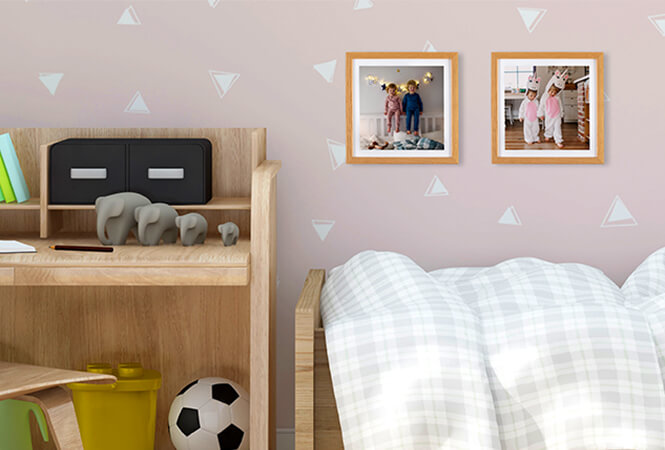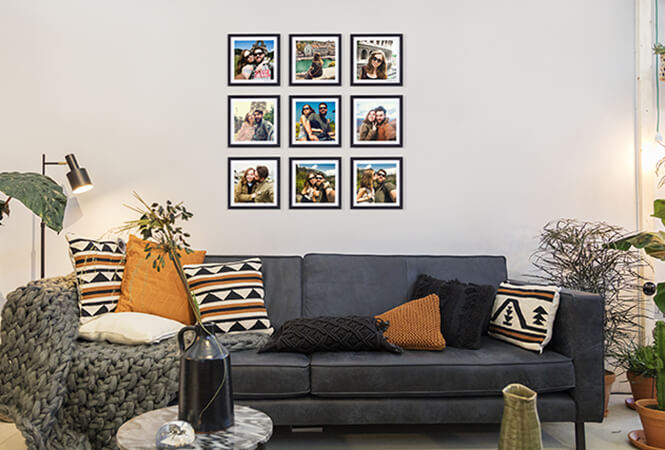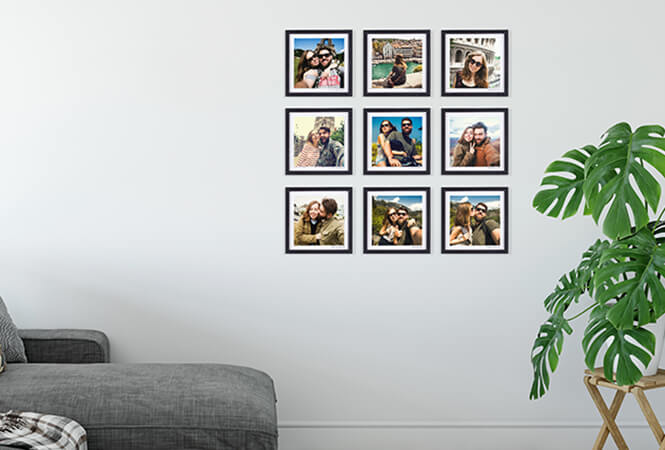 ClickPic is not only a way to store your memories but also an opportunity to uniquely decorate your home. Create your own layout on the wall and mix it up anytime you feel like it or add more ClickPic frames. Getting tired of the old layout? Take the ClickPic frame off without ruining your wall. Hang it somewhere else. Create new layouts, change them up. Play with memories.
Quick & easy mounting
Quick & easy mounting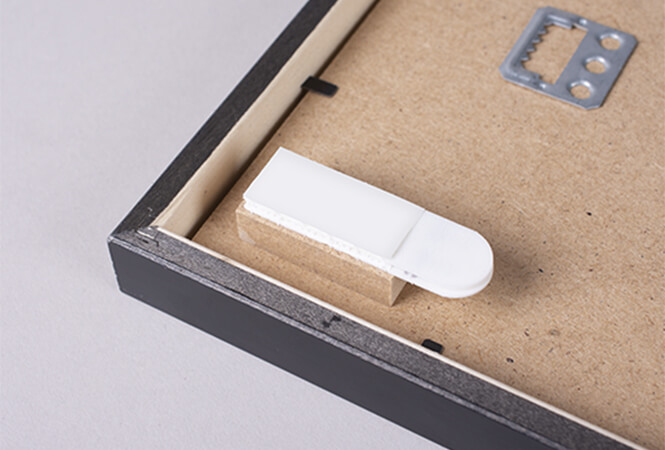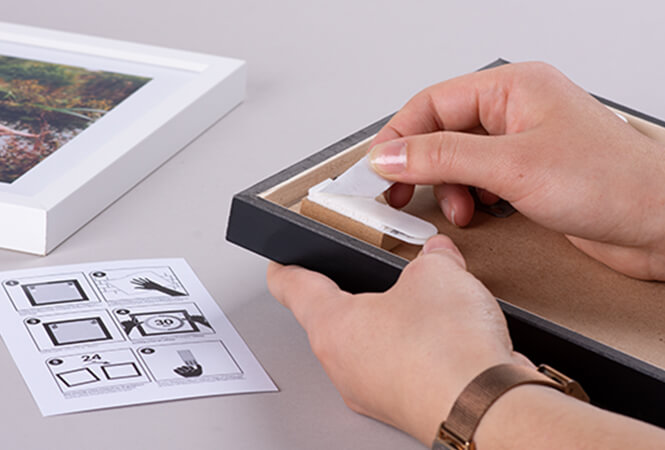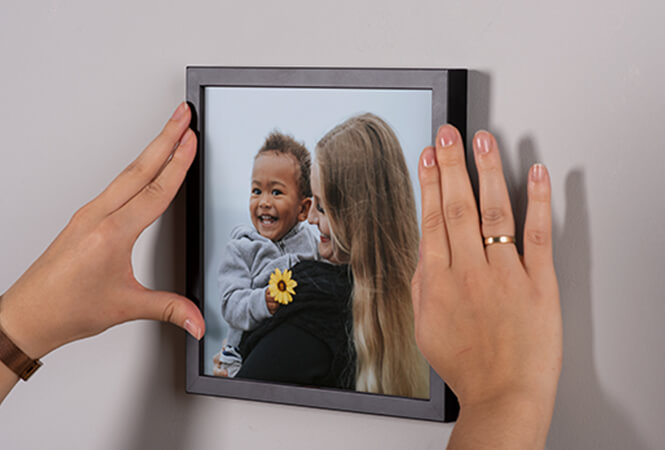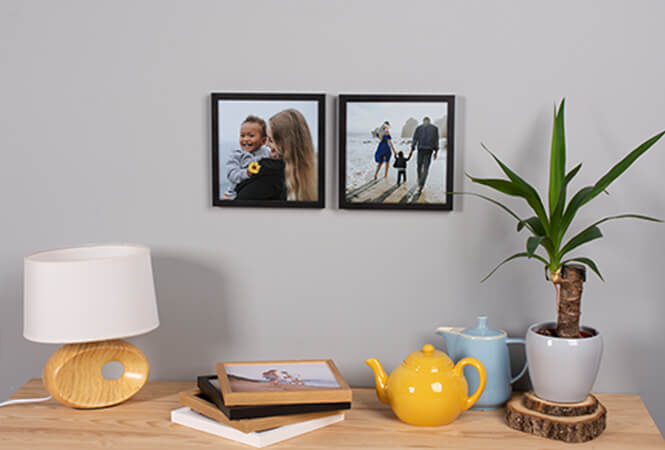 ClickPic frames can be mounted in a quick and easy way. You don't have to hammer nails or drill holes in your wall (it's of course possible if you're more traditional). Mount the frames with velcro strips which can be found at the back of each frame! Prepare the wall by making sure there's no dust, grease or dirt on it. Remove the protective foil from each velcro, press the frame against the wall and hold in place for 30 seconds. Quite easy, isn't it?
Ema
Just amazing. Very quick and never disappoint. I already ordered 5 photo books from them and will continue to order more to keep my travel memories safe. I love user friendly book creation engine and endless possibilities to edit, create the book the ...
Steven Goult
Just amazing , We ordered the 100 page photo book and within a few days it was ready . The service was great and the product so good. Quality of photos and layout was perfect. Thank you so much we will be ordering again .
HJ Kingman
This is the 4th book i've ordered from Colorland and the price, service and quality has always been excellent. I placed the order on 31/12, got a mail saying it had been dispatched on 4/1 and it arrived 6/1 by FedEx. Which i think is remarkable. Give ...
Neil Penny
I ordered a calendar for my wife on Monday 19th December. I wasn't expecting it to arrive until the new year and the website said it would take longer due to the industrial action. I was delighted and amazed to receive the calendar today, less than 4 ...
sue
The photo books I have ordered from Colorland over the past 4 years have been excellent and I'm truly grateful for the memories they capture. I'm delighted with the colour, overall quality and the options available, although at times I have over ...
kenneth simpson
I use Colorland every Xmas. They never disappoint. The only limiting factor is your imagination in creating your photo books. The process in creating your book can be time consuming but worth a bit of patience. Once you familiarise yourself with ...
Brenda
I've made many photos books with your company. The results never fail. Thank you for the books that make so many memories.
Read more
opinions on
See more