Which country would you like to spend Easter in?
by Anna,
06 Apr 2020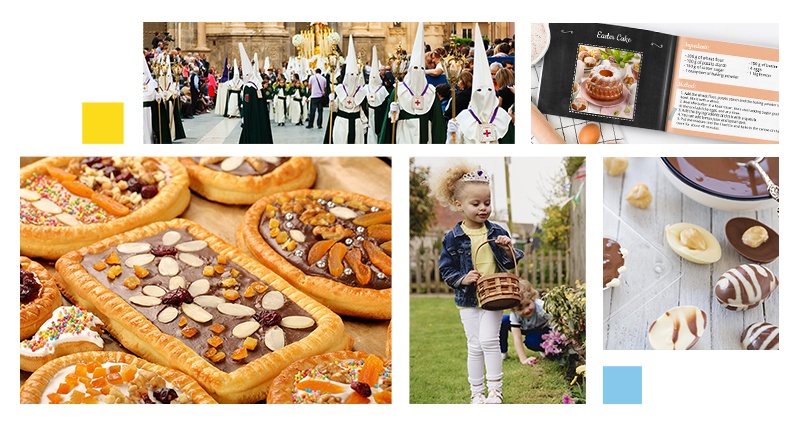 This time next week Easter will only be a memory. Every country that we send our products to (and there are 12 such countries), celebrates Easter in a different way. We have checked their customs and we already know which countries would be able to spend Easter together, and which would be too shocked to celebrate this happy time. For those who would like to experience a bit of a culture shock, we recommend 'Qu'est-ce qu'on a fait au Bon Dieu?' (Serial (Bad) Weddings) - a French comedy with a happy ending. We also have a traditional Easter recipe for you, that will help to bury the hatchet in case of any problems.
Seemingly similar, yet not the same. Although globalisation is slowly pushing the local traditions away, one cannot forget all the customs that are the core of our cultures. With time we tend to forget how we used to spend important holidays when we were kids. Some traditions are now only remembered by the elderly. Old traditions are slowly being exchanged for new – nowadays most of nationalities shift away from family gatherings and sitting around a table abundant in food and local specialities. Going out to restaurants to have a fancy breakfast or dinner seems to be more popular. But how is it – or how did it use to be – around Europe?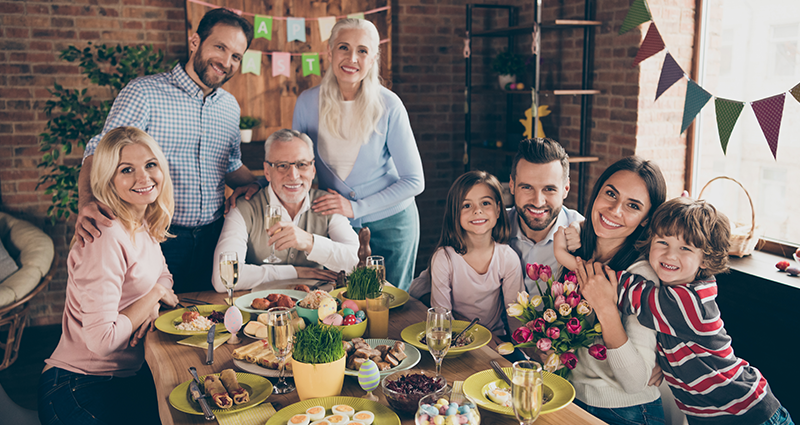 Sweet-Easter Countries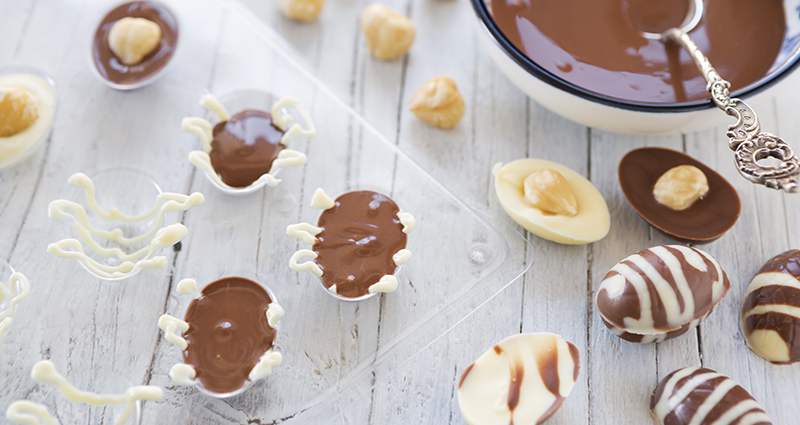 Although European tables are full of meat (lamb, mutton, turkey or the German speciality – Hackepeter) and various vegetable salads, Easter can be really … sweet. Belgium, due to numerous chocolate workshops, is the kingdom of chocolate. An average Belgian eats up to 8 kilograms of chocolate a year, and half of that only during Easter. To make things sweeter, every year a couple of original fillings are prepared. Last year there were combinations of milk chocolate with violets and almonds, dark chocolate with jasmine and white chocolate with rose and lavender.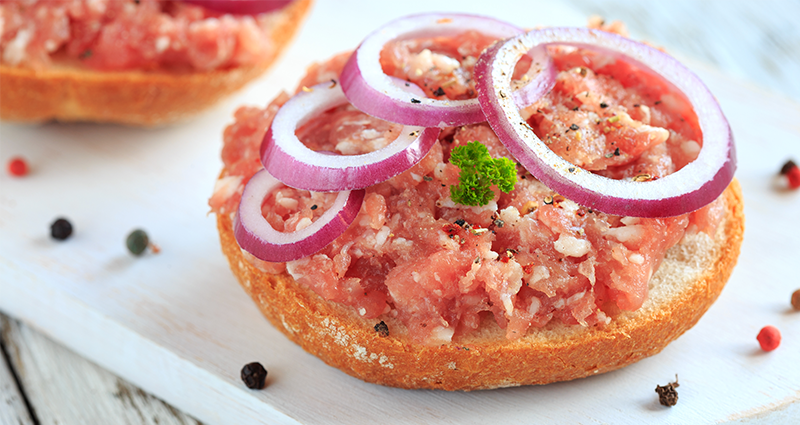 Hackepeter – a traditional German Easter speciality, prepared with pork or beef
In Germany, the Netherlands, Great Britain, Ireland and Italy children look for chocolate eggs (or a chocolate bunny) hidden somewhere in the garden or anywhere inside the house. Austrians cannot imagine an Easter breakfast without a pancake with cottage cheese, vanilla and sugar, in Spain they can't do without Torrijas, which is bread soaked in milk and eggs, fried in olive oil with sugar and cinnamon.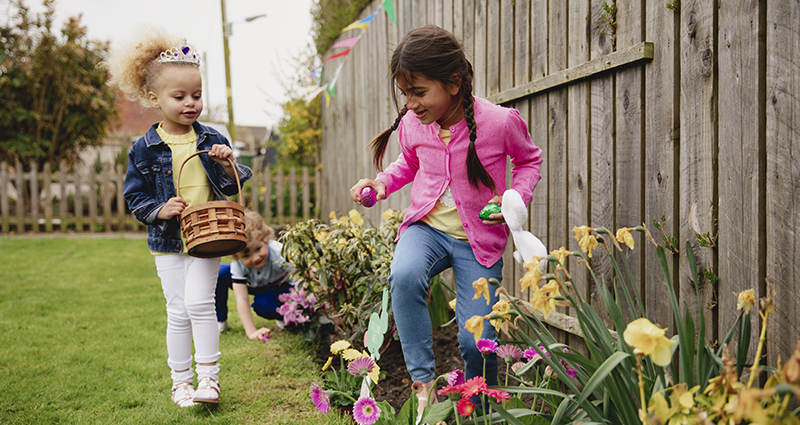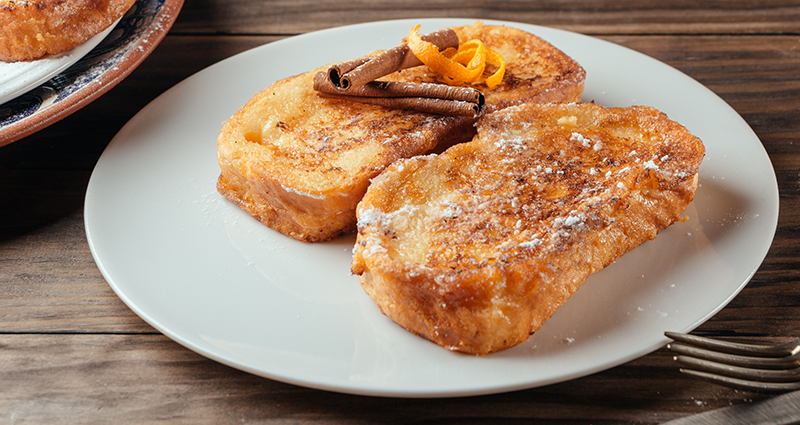 Spanish Torrijas
Easter yeast cake is the traditional cake baked in most of the countries. It can vary in ingredients and things we eat them with. In the Netherlands they are full of dried fruit and nuts (so called paasstol), whereas in Slovakia and Lithuania people only add some icing. However, in Italy it takes a form of a... pigeon and it's called Colomba.
An Italian Easter cake – Colomba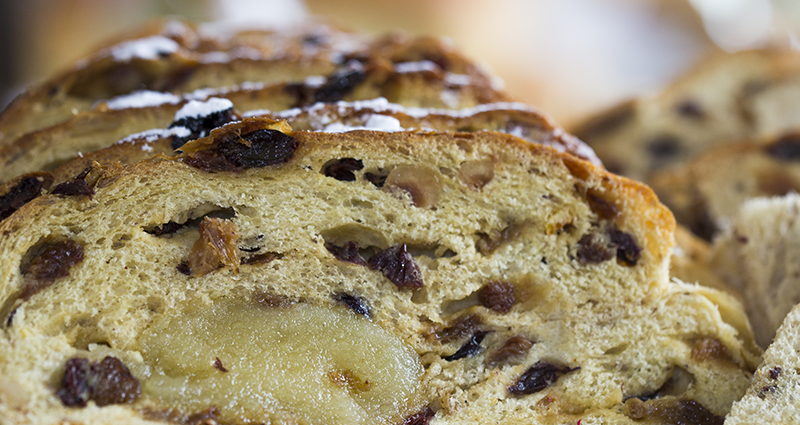 The Dutch Paasstol
The traditional Easter cake and Mazurek (piecrust as the base and sweet cream on the top) are the most popular Easter sweets in Poland. They are baked in almost every house and are put into every Easter basket.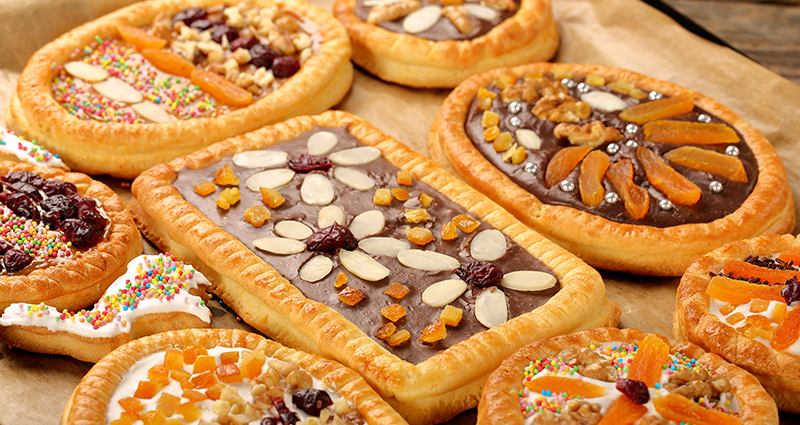 Polish Mazurek
Preparing a traditional cake requires a few steps and a good recipe is the key to success. Some recipes are passed on from generation to generation. Take care of your traditional recipes and gather them in one book. For those who like convenient solutions, our A5 Photo Book will be the best choice. It won't take too much space but will secure all the secret family recipes. You can create a few Cookery Books that will be themed, e.g. Easter recipes, meat dishes or breakfasts.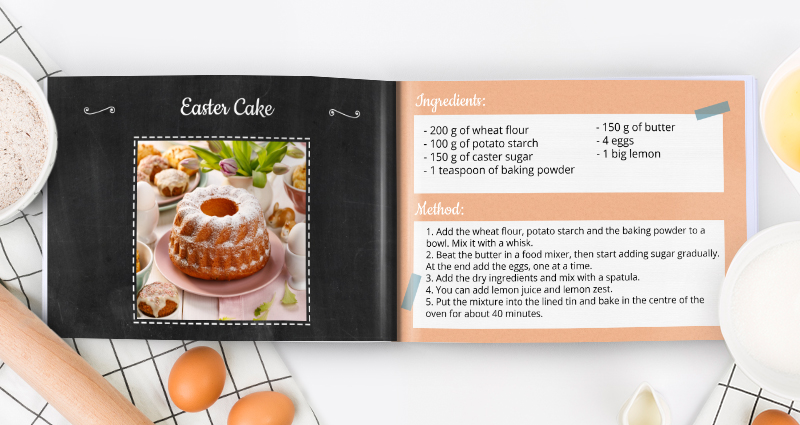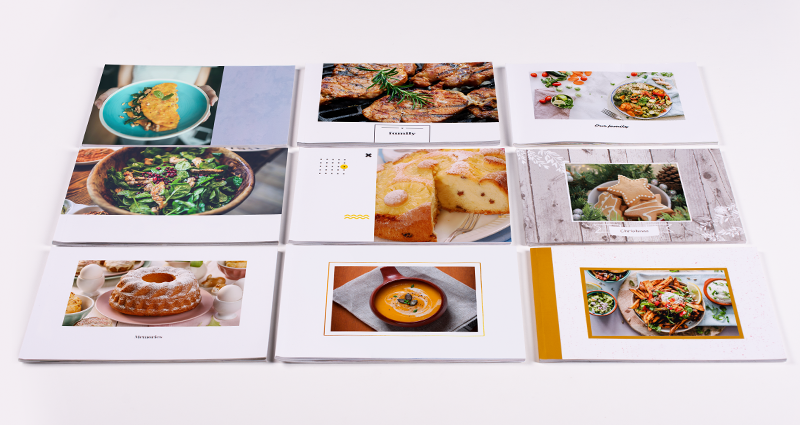 Remember that you need to use room temperature ingredients and not to bake the cake at too high a temperature. The given recipe will be perfect for a 23cm baking tin. The ready cake can be sugar-coated or sprinkled with caster sugar.
The countries of Easter fun
Are there any other activities apart from looking for chocolate eggs? It turns out yes. In Austria, Great Britain and Lithuania there is a custom of knocking eggs. Competitors repeatedly knock the pointed parts of their eggs until one of them crashes. The winner is the one whose eggs managed to crack the greatest number of eggs. In Lithuania there's also a custom of 'rolling eggs' where the contestants roll the eggs down a hill. The overall winner is the one whose egg crashes most of the other eggs.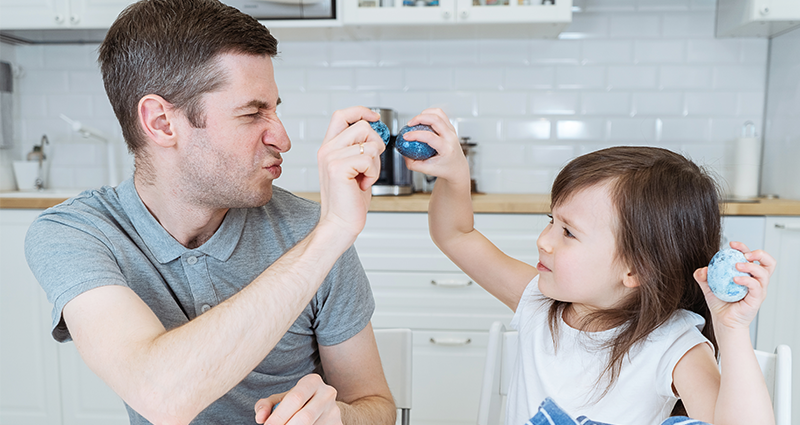 Countries different than others
In Spain the congregation dresses up as saints and martyrs and walk through the streets joining processions and carry the body of Christ.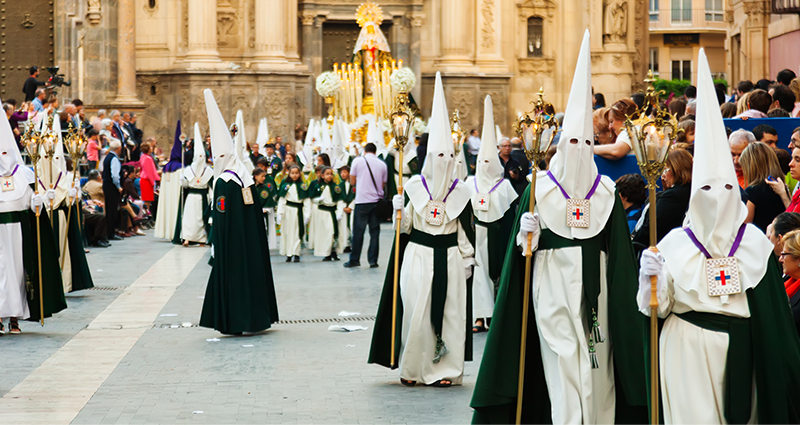 A Spanish procession
In Slovakia (and in some parts of the Czech Republic) on Sunday and Monday, young boys, called Sibaci, hit young girls' calves with tiny whips. Those who get 'hit' will have a happy year. Up north,  in Poland and the Czech Republic, there is a tradition of pouring water on people on Easter Monday to bring them good luck. Water symbolises happiness and well-being.
And how does your Easter look like? Do you keep the traditions or do you modify them? Which countries would you like to visit at Easter? Let us know what you wouldn't be able to do without in the comments.