5 ideas for personalised holiday photo keepsakes by Colorland
by Julia,
21 Jun 2021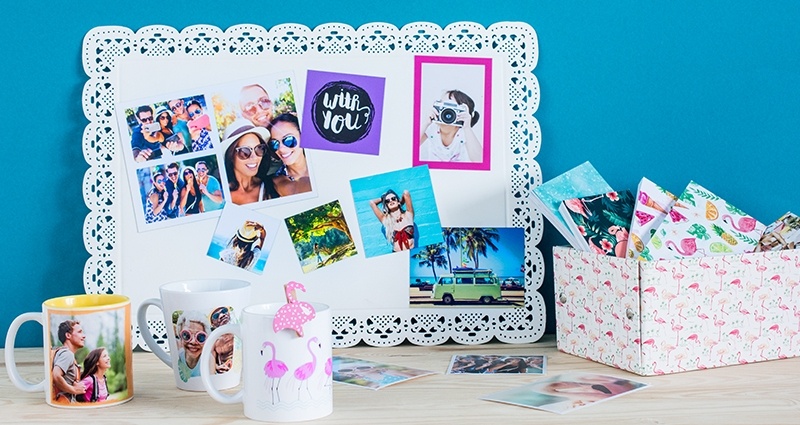 Holidays are almost over and it's high time for you to take care of your best summer memories in order to keep them for years to come! We bet you've captured many amazing moments during this summer. And now, you should think about how to display them properly! And if you are still on your holidays, don't buy pre-made souvenirs but create them by yourselves! Check how easy it is to prepare them with Colorland!
And these are our ideas:
1. Photo prints – a timeless keepsake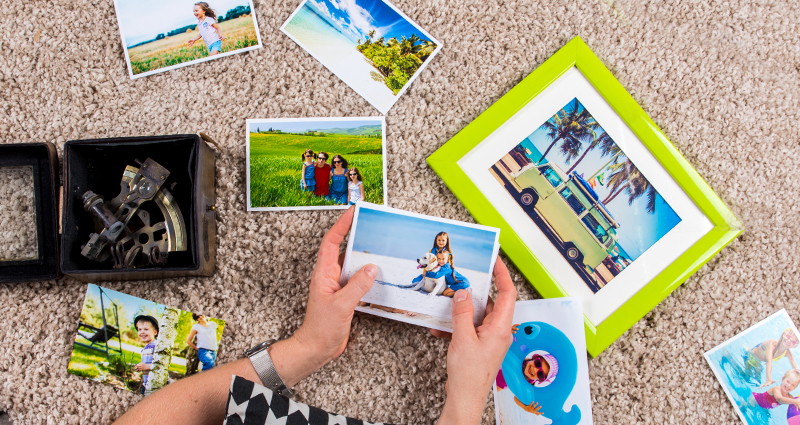 Photo prints can be definitely described as "a timeless keepsake". They can bring back the most amazing memories anytime you look at them. But the Colorland photo prints have one more advantage – they can be FULLY personalised. It means that you can take advantage of many filters, frames, cliparts and, what is more, you can add your own texts, thanks to which you won't ever forget the place's name or the date when you visited it.
We hope you are familiar with each format of our prints – traditional rectangular prints 10x15cm and 15x21cm, square insta photos 10x10cm and 13x13cm or our recent novelty… Polaroid-style retro prints!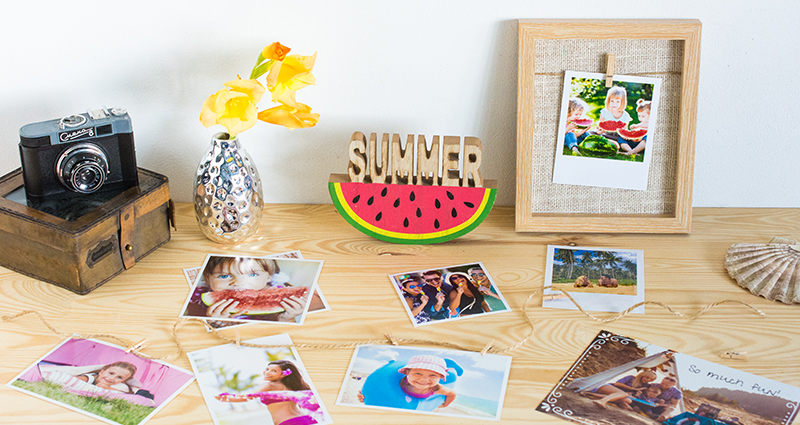 Of course, your prints can be kept in traditional photo albums or scrapbook albums. If you decide to go for standard rectangular photos, you can always order decorative boxes for prints available in three patterns – we wrote about them in our previous article. 
If you are looking for an original way to display your photos to enjoy them every day, be sure to check our ideas on how to decorate your home with photo prints!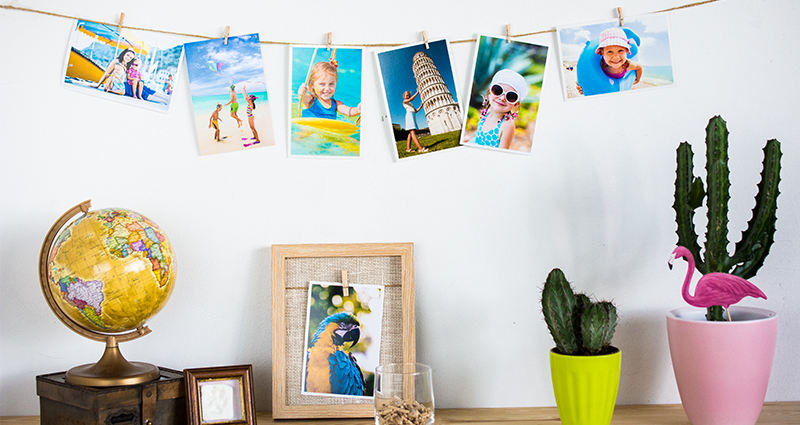 2. Photo canvases – a personalised wall decoration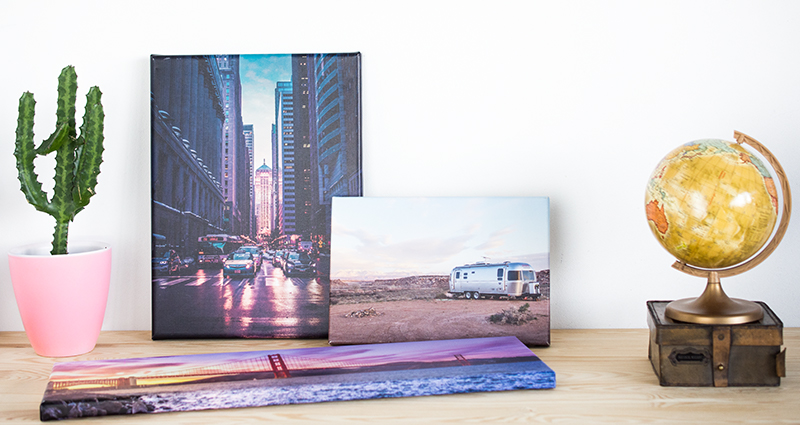 A photo canvas is our another holiday keepsake idea which will decorate your wall and, at the same time, revoke the most beautiful summer memories. You can choose among 22 formats of canvases. How to create such a personalised masterpiece? Easy-peasy! Remember that you can create your holiday canvas from scratch or you can take advantage of our pre-made templates. What is more, you can print a single photo on a canvas or compose a photo collage – everything depends only on you! Play with the form, use our editor's options and we can bet – you will create a remarkable home decor element which you won't find anywhere else!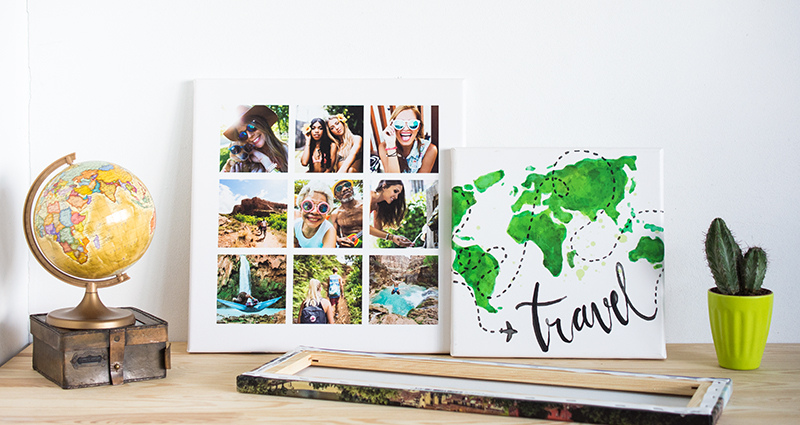 3. Photo mugs – return to your summer memories every morning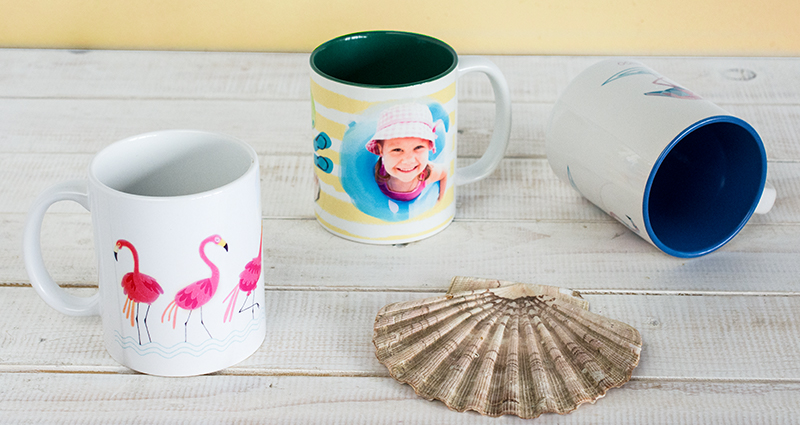 Our another idea for a personalised photo keepsake is… a photo mug! What could be more comforting than a memory of hot sand and refreshing sea breeze every time you look at your favourite mug? Exactly – there can be only one answer!
What is more, the next novelty is coming very soon – cone shaped latte mugs! Be sure to follow us on FB, Instagram and regularly visit our website to stay up to date with every latest news!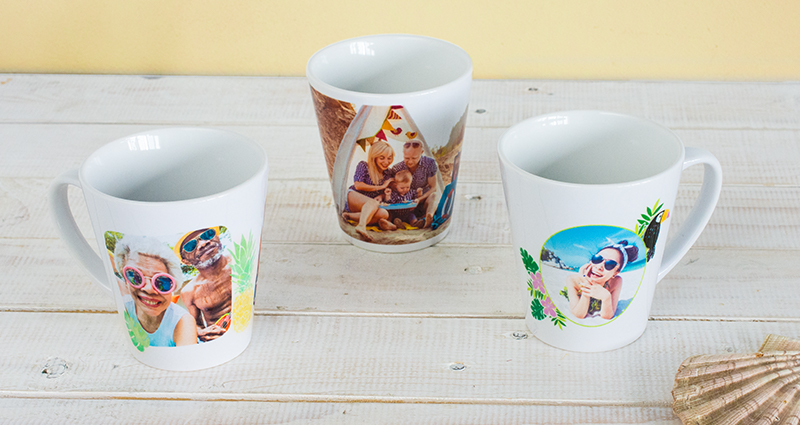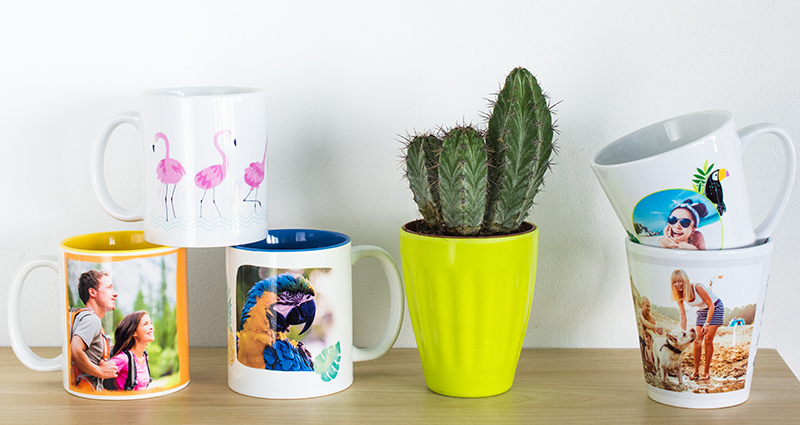 4. Photo magnets – attractive force of the most beautiful memories! :)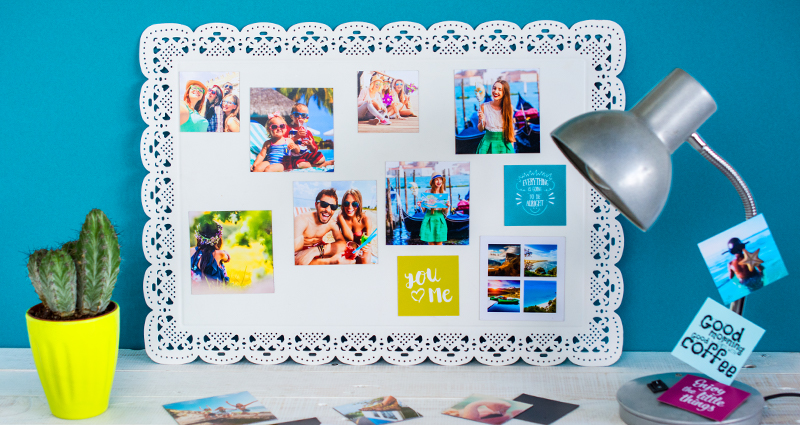 Or maybe summer memories printed in the form of photo magnets? No problem! Magnets are a very popular souvenir in local markets of many touristic places but… Thanks to our sets available in 4 formats, you can create personalised holiday magnets on your own! Take care of your kitchen and equip it with a personalised element which will bring back your summer memories!
5. Sharebook – your holiday "postcards"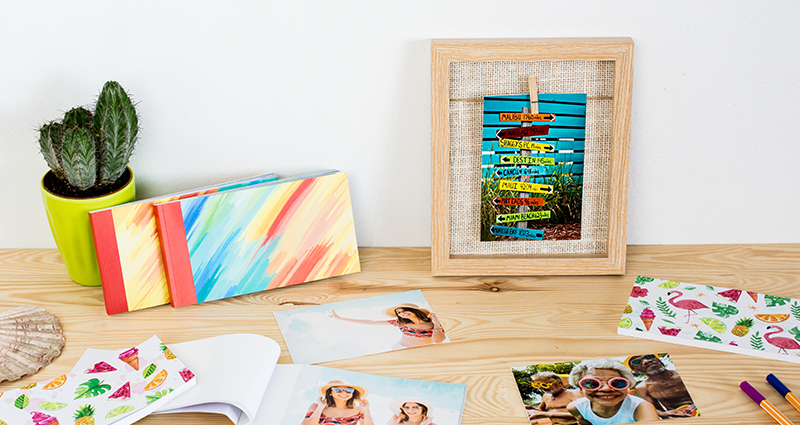 We often bring souvenir postcards from holiday. Think about it – wouldn't be better to create them by yourselves? Thanks to Sharebook by Colorland, now, that's possible! Choose 50 holiday photos you like the most and create a remarkable, fully personalised photo booklet which will allow you to tear our your photographs and create your own postcards!
Are you looking for other holiday applications for your sharebook? You can find them here!
Let's do this! Don't let your summer memories vanish without a trace – consolidate them today! Be sure to check our new special offer where you can find many amazing discounts and promotions for your summer photo keepsakes!