New products in our offer!
by Anna,
08 Oct 2019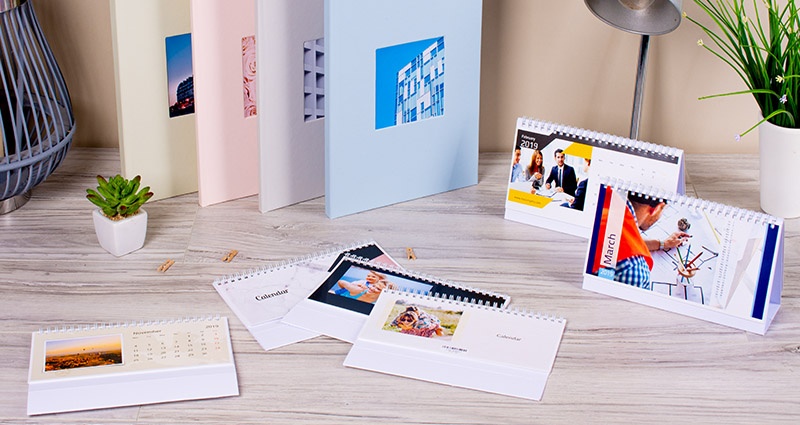 For sure, our observant clients have already noticed that we have added new products to our offer. It's high time we told you what they look like and what they are characterised by. The first novelty means good news especially for the Photo Book fans – these are four new covers for our Photo Book Exclusive. The second novelty is a totally new product – a desk calendar!
Always near at hand – a desk calendar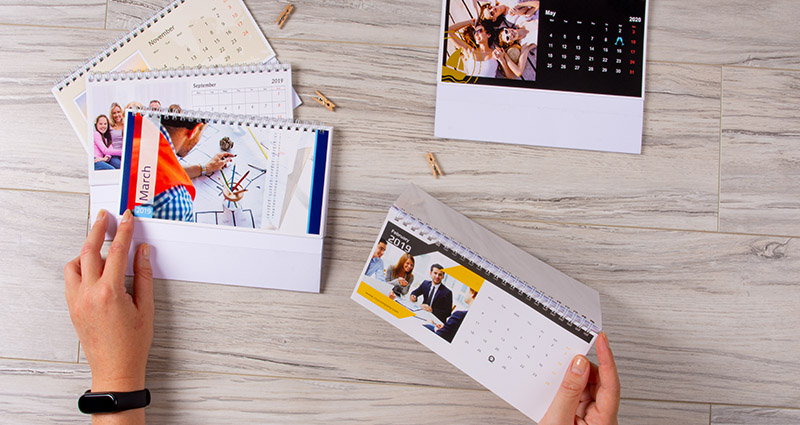 Despite the popularity of various apps, iClouds and drives, traditional calendars are not on the scrap heap. Many of us like to note things down – meetings and other important dates. Admittedly, a traditional calendar will never send you a reminder about the dentist's appointment, but will definitely make you feel less dependent on technology.  A desk calendar is the format that is meant to be a "traditional reminder".
Our desk calendar is small (210 x 140 mm) and built on a triangular base. Thanks to that, you will always have it within sight. It will do its job if you place it somewhere, where you spend most of your time. It can be, for instance, in your study, on your desk at work or… on the worktop, where you usually prepare your meals for the next day.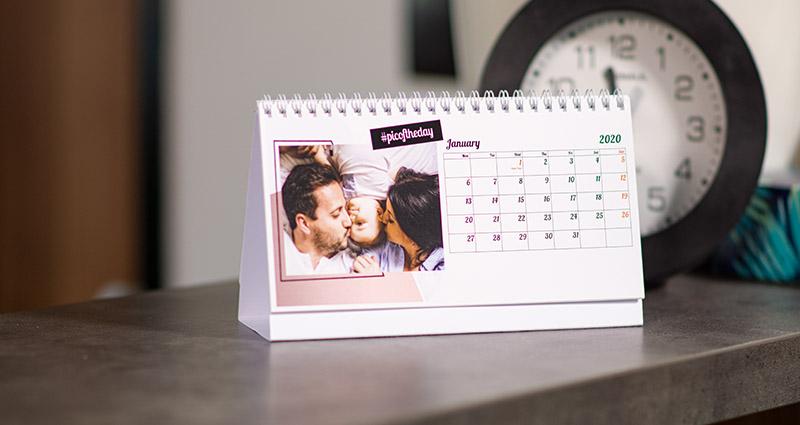 As all our calendars (A4, A3 and XL) the desk calendar can start from any month you choose and, additionally, contain all the important dates marked by you while designing it online. There are, of course, more options to personalise your calendar, the most important being the possibility of designing a calendar with your own photos. The calendar consists of 13 sheets. Each of them can be fully modified by adding photos, playing with colours and the background patterns or clipart.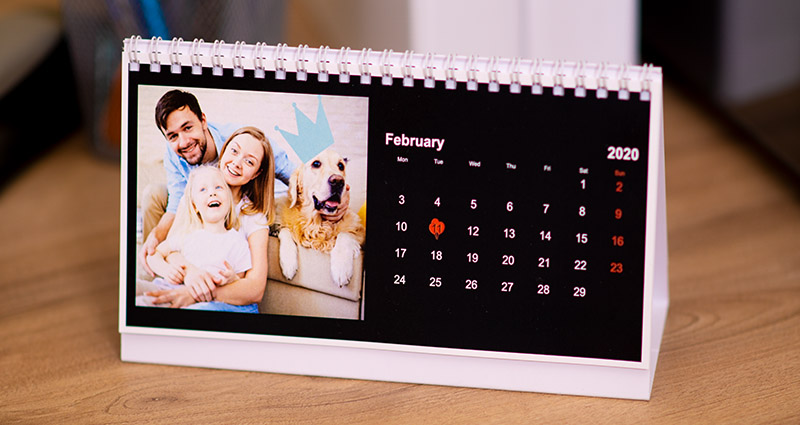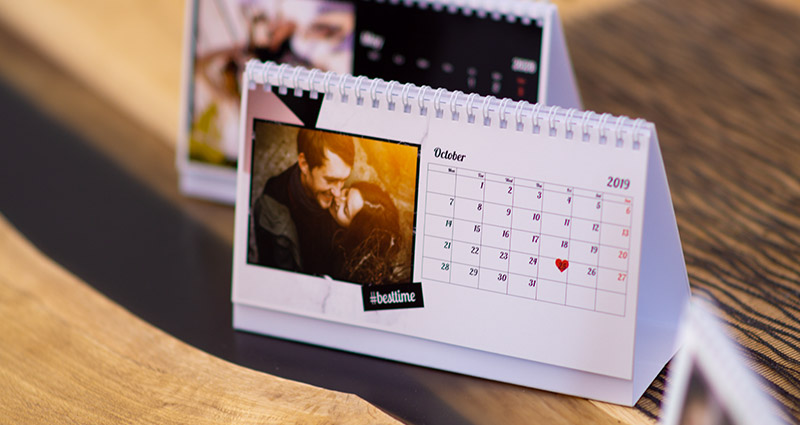 You can design the calendar yourself from scratch using our ready-made templates.  You will find there a few templates dedicated solely to companies, leaving space for the logo and contact details. A desk calendar is a great gift idea for, e.g., potential clients. Thanks to this, your company and your logo will be within their sight all year round.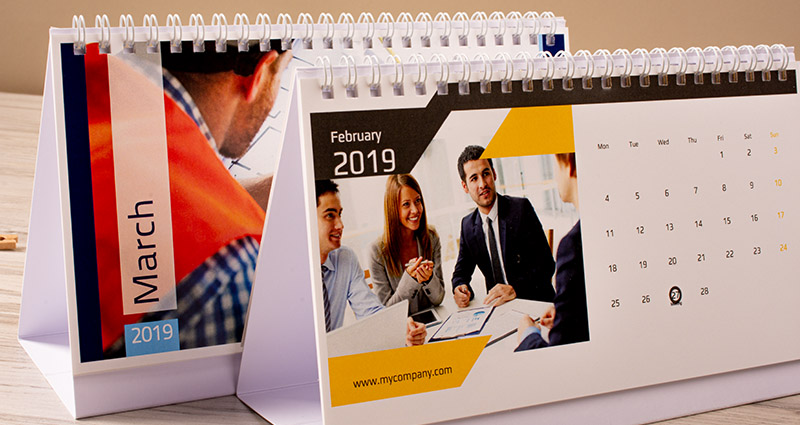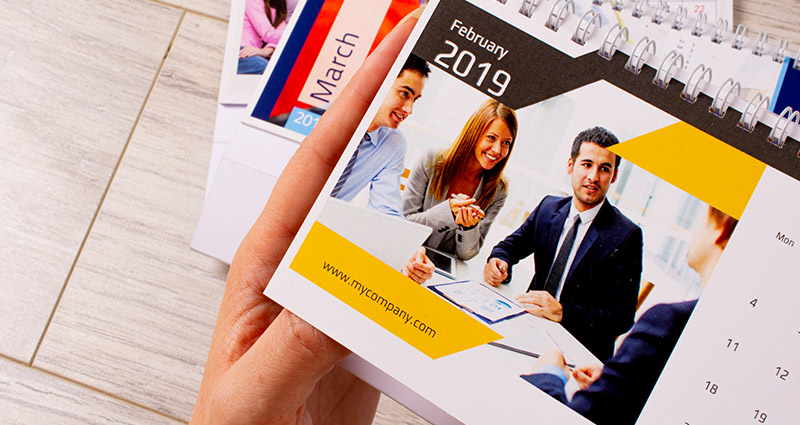 Our new-look Photo Book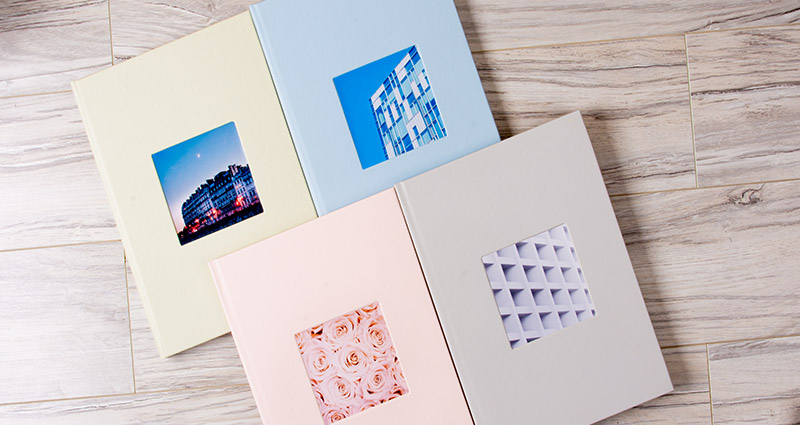 The cover is the most distinctive feature of the Photo Book Exclusive. Various structures, materials, colours and the decorative finish give the Photo Book Exclusive even more opportunities for customising than, e.g. a Photo Book Classic. We have recently introduced  four new covers: ashen, light blue, powder pink and pistachio-coloured.
All the available covers can be viewed here. We love the pastel covers most. They are delicate and, thus, universal. They best suit all the Photo Books dedicated to infants. A few ideas for such photo shoots and photo books can be found here.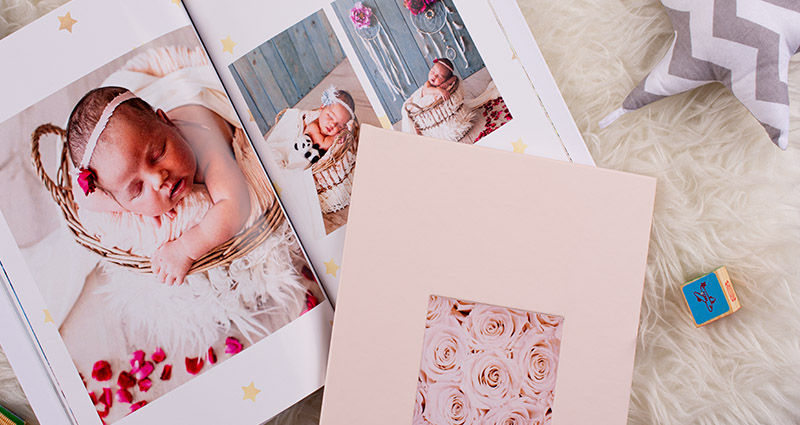 Which of our novelties do you like best? Let us know and leave a comment! We promise that this is not the end when it comes to the new things… Follow us on Facebook or join our newsletter and you will get to know about them first!