Which photo editor is right for you? - Colorland's Editor! Check out which options it gives you!
by Julia,
09 Apr 2018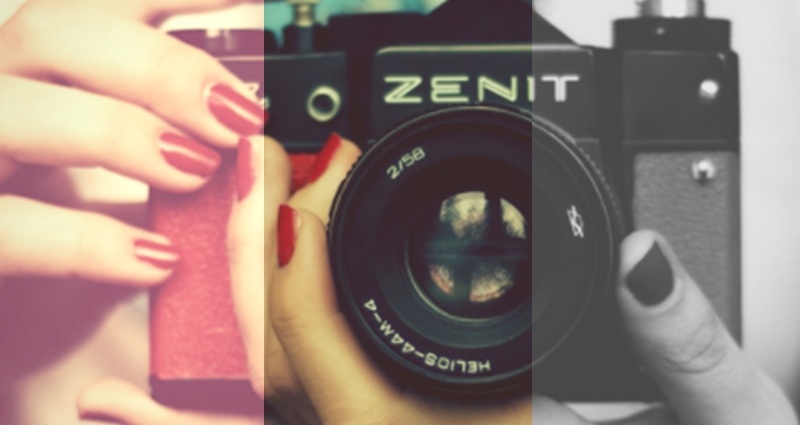 Photo retouching – it sounds serious, doesn't it? However, it doesn't have to be as difficult as it seems. We are receiving a whole bunch of questions regarding editing pictures in Colorland's online editor. Check all its options today and be sure that, even if you are not professional photographers, you will be able to amend photos which you want to print in your books and other Colorland's photo products. In a quick and easy way!
After you add a picture/pictures to the editor and drag it to a workplace, you will see a toolbar (compare to a screenshot below) which allows you to edit your photography.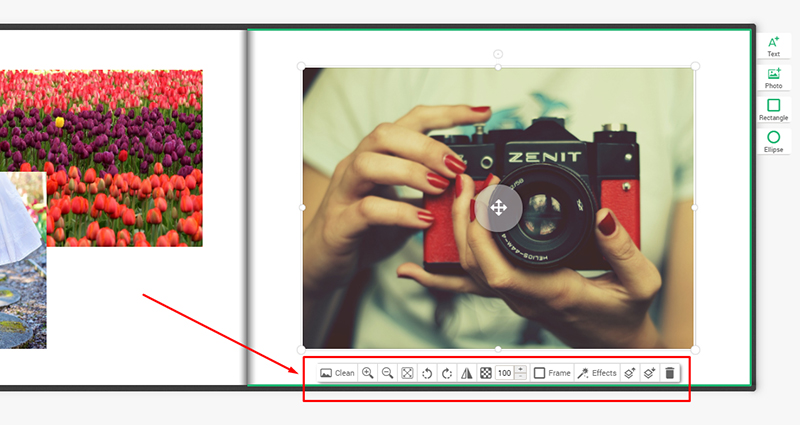 What are the basic edition options?
1. CLEAN option – beware! This option deletes an uploaded photo, so you have to use it cautiously :) If you click it by accident, you can undo the change by pressing "UNDO" button in the upper left corner of the editor.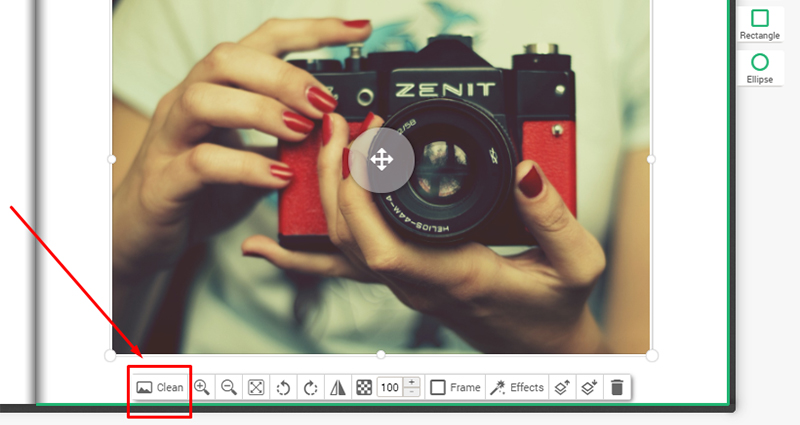 2. Zoom in & zoom out – this option helps you crop your picture. Thanks to this function, you can appropriately magnify or move away its frame.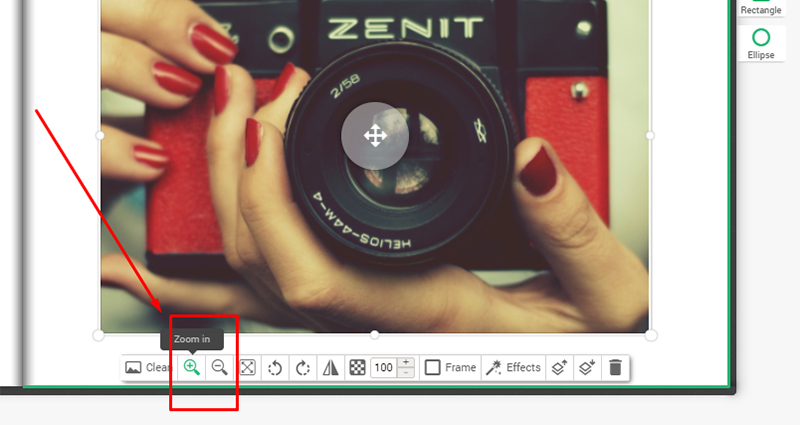 3. FIT option allows you to automatically adjust a photo slot to the size of a picture – you don't have to extend it manually or adjust by spots located around the frame.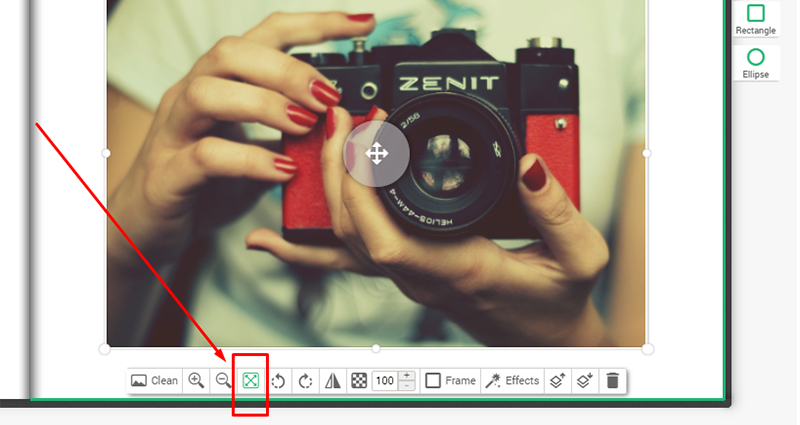 4. Rotate left/right – as the name itself indicates this function allows you to turn your pictures 90° to the right or left. All depends on your needs and preferences :)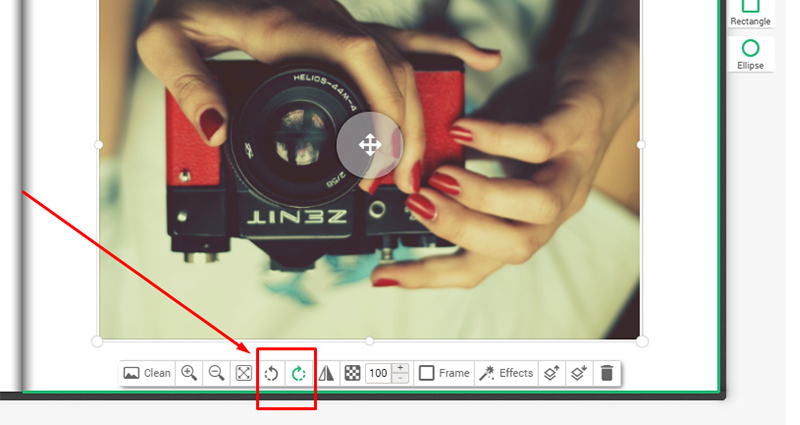 5. Flip image feature allows you to save a mirror image of your picture.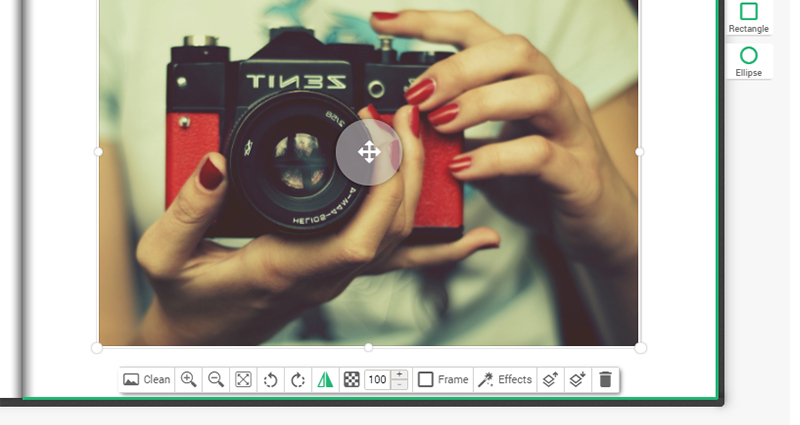 6. Transparency – as the name itself indicates this option allows us to change transparency of the picture. You can choose how much of the photo become transparent by using 1-100 scale.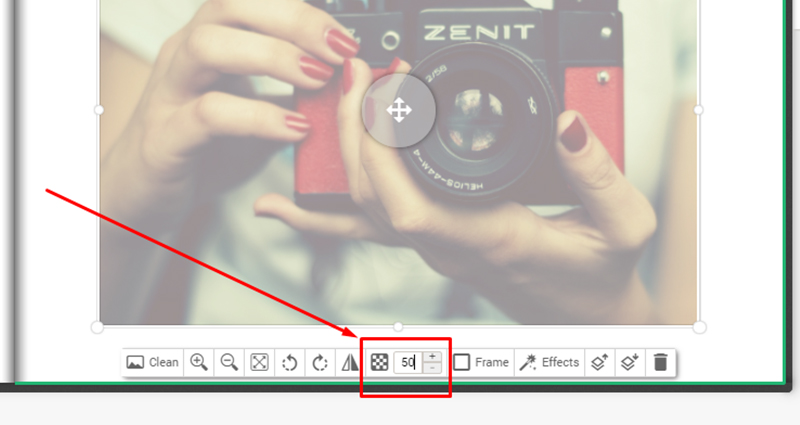 7. Frame feature allows you to add a frame of any colour and size.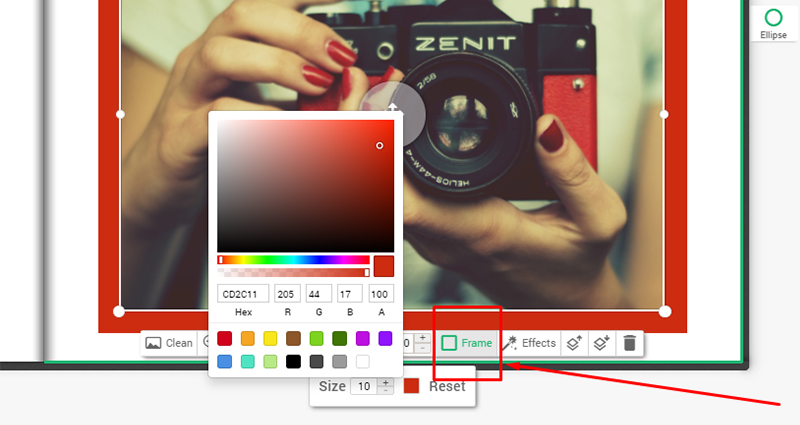 8. Effects – allows you to change a photo filter – try them all and choose the one you like the most! :)
9. Layer higher/layer lower – when we have two pictures which overlap each others, thanks to this option we can choose which photo will be in the foreground and which of them will function as a background.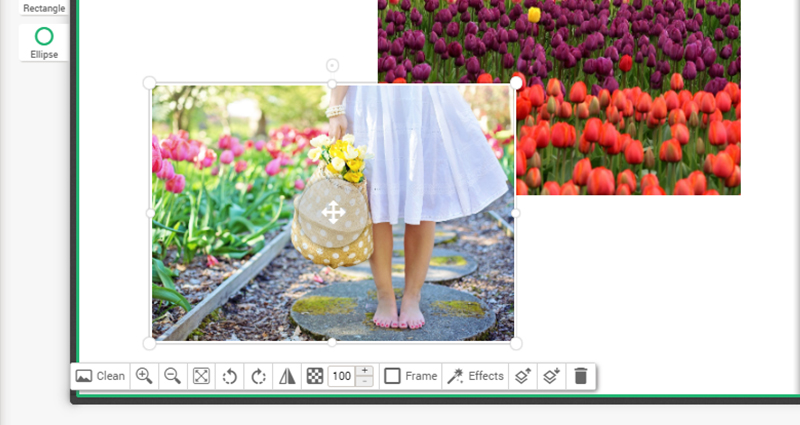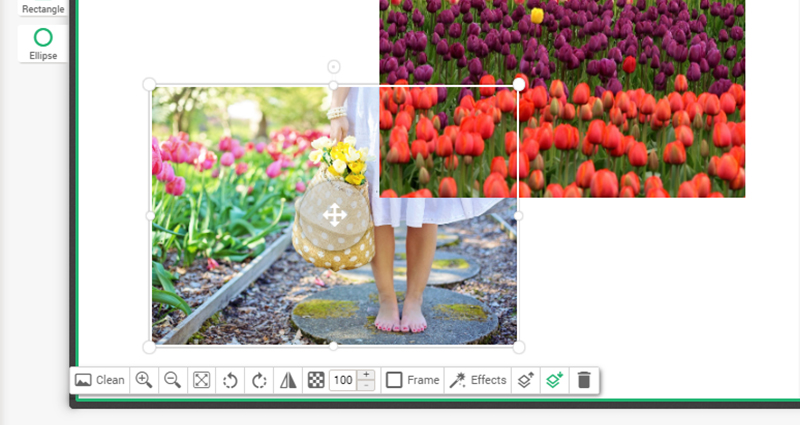 It's easy as ABC, right? :) Don't wait any longer and try to edit your pictures in an easy & quick Colorland's editor. There is no need to use any sophisticated program to retouch your pics! 
And if you still have any doubts, remember that our customer service is here to help you! You can contact us via FB, Instagram, by commenting this post or simply, by clicking HERE. And now… start the ball rolling!