Maternity Photo Shoot Ideas
by Anna,
08 Oct 2020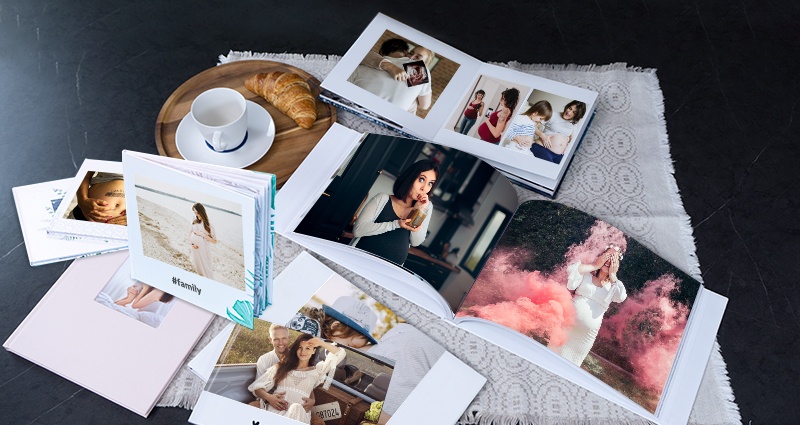 "What to wear for maternity photos? When to take a maternity photo shoot? What does it look like? Where to take photos? Are there any interesting ideas I could use to take photos myself?" Future mums have enough questions and doubts on their minds, so we decided to take over the questions about maternity photos. Make sure you have your favourite snack before reading the article.
When to take a bump photo shoot?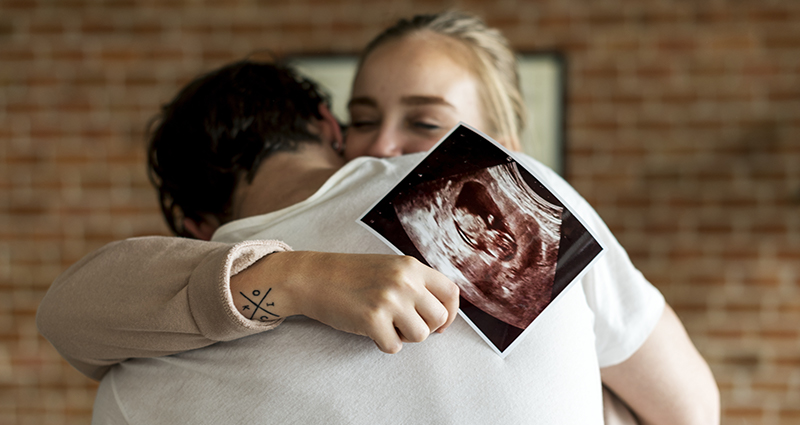 Your belly should have a nice round shape – it looks best in maternity photos. For some women, it happens at the beginning of the sixth month of pregnancy, while other women have to wait until the seventh month. However, it should not be later than at eight months. First of all, at eight months the baby can rush into the world and you will have to reschedule your maternity photo shoot for a newborn photo shoot. Second of all, posing and dressing up for photos may be exhausting for you in the last few weeks before labour (your strength is inversely proportional to the size of your belly :)).
Maternity photo shoot ideas
You know when to schedule a maternity photo shoot. Now you can plan what it will look like. The mums with due date in spring, summer and early fall can plan their photo shoot outdoors. The weather should not ruin your plan and dresses will look amazing in photos taken at the beach or on a meadow.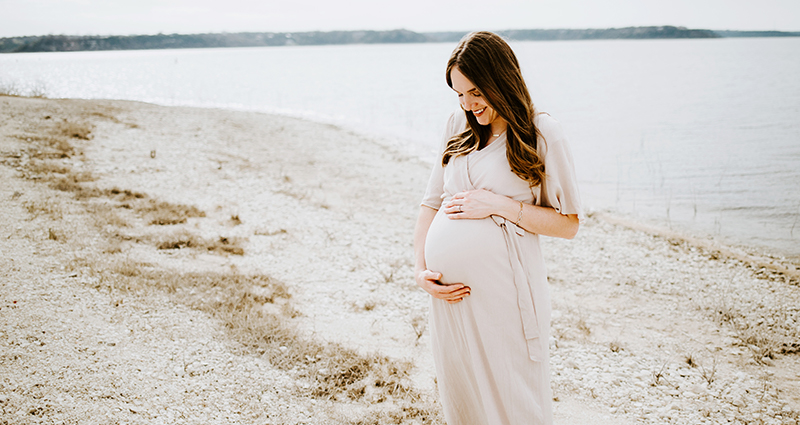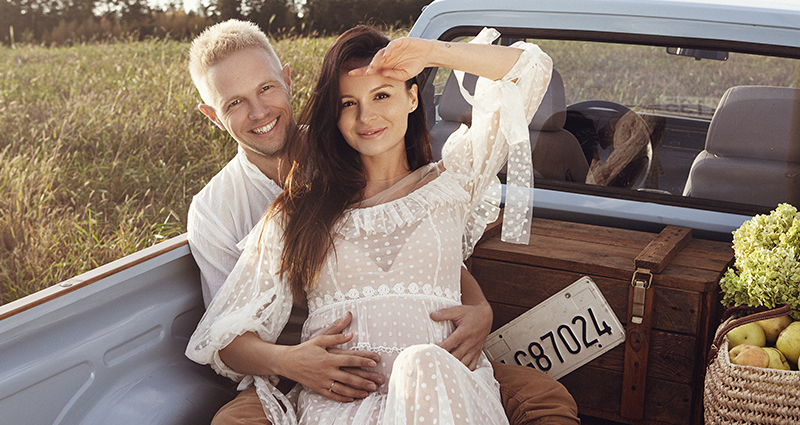 If your partner is planning to join you for a photo shoot, you can consider taking photos in your apartment, e.g. in the baby room or bedroom. It is your space and you feel comfortable there. Thanks to many props available, you can explore different (also spontaneous) photo ideas. If the photo shoot is taking place in your apartment, you are able to create intimate atmosphere and it is noticeable in photos instantly.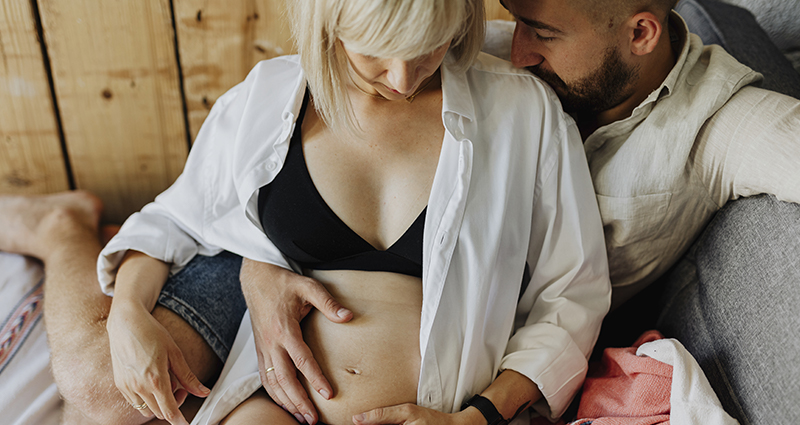 Some photographers offer photo shoots in their studios. It is a compromise between other locations. It is more comfortable than an outdoor photo shoot (considering the weather conditions), however sometimes, it is difficult to achieve the same level of intimacy as during a photo shoot at home. On the other hand, it is much easier to get good lighting in a studio.
During the photo shoot, you don't have to stick to one main idea for your photos. Some photos can be funny, while others can be more subtle and intimate. Remember to change the props (you can use: ultrasound images, a positive pregnancy test, small baby shoes, baby name blocks, a ribbon to wrap it around your belly or markers to draw on your skin), clothes (loose or well-fitting dresses and shirts, sexy underwear or even... your favourite sweatpants!) and poses.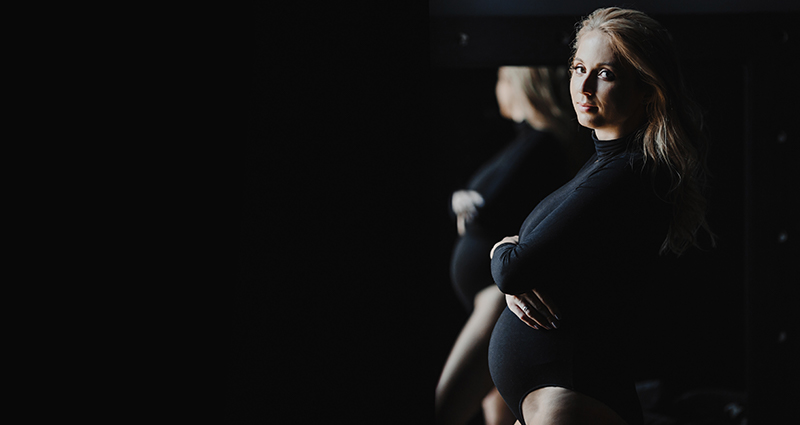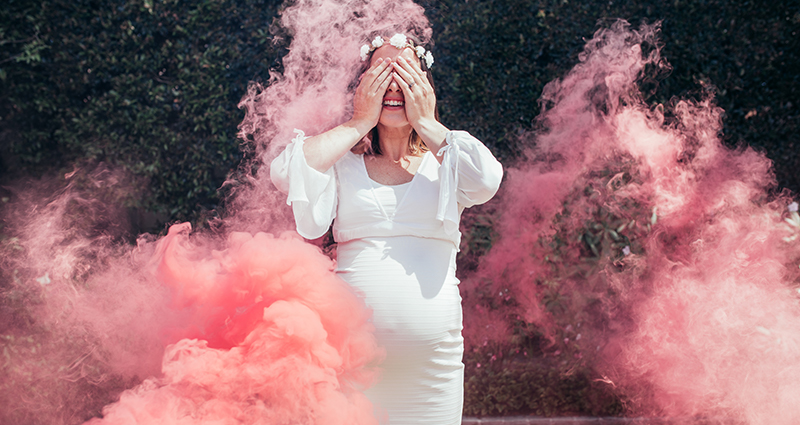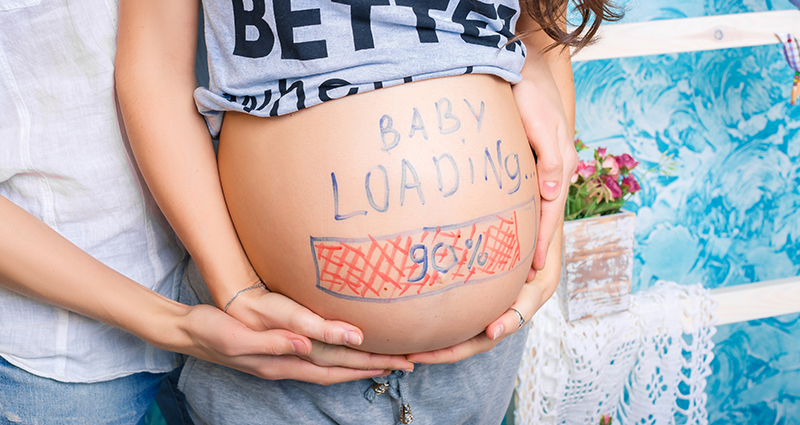 Make sure the body markers have ingredients which are suitable for pregnant women. Do not forget you are a woman, even while you are pregnant, not just a mummy-to-be. Do not be afraid to put on sexy underwear or wear a heavier make-up.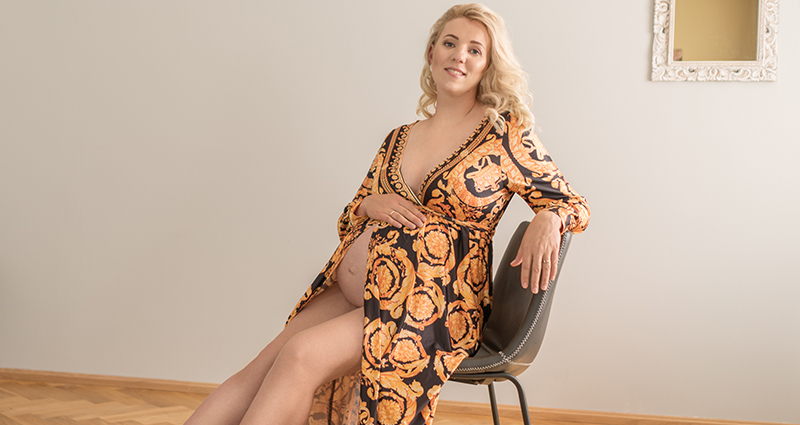 You can pose alone or with your loved ones: your partner, mother, grandmother or (if you are lucky enough) pregnant girlfriend.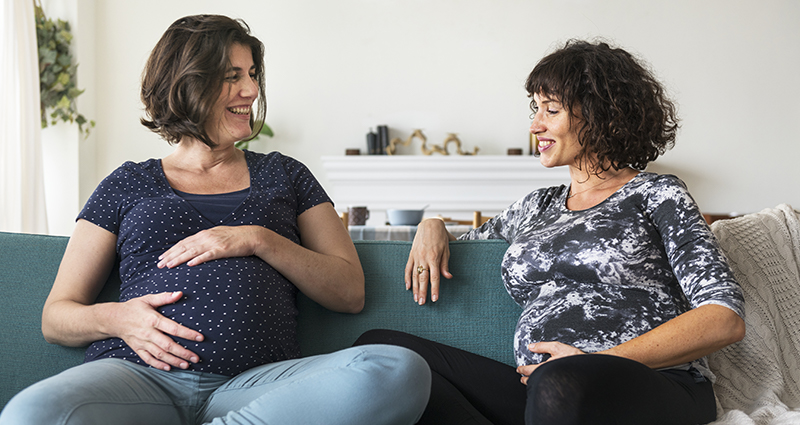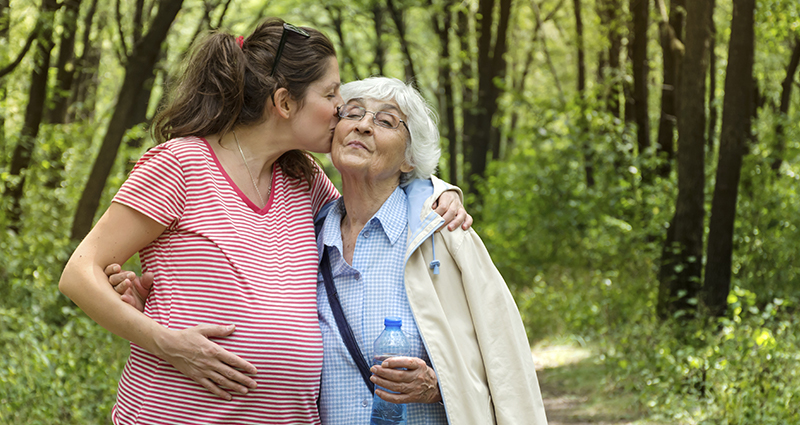 If you already have children, plan a photo shoot to show them waiting for their new sibling.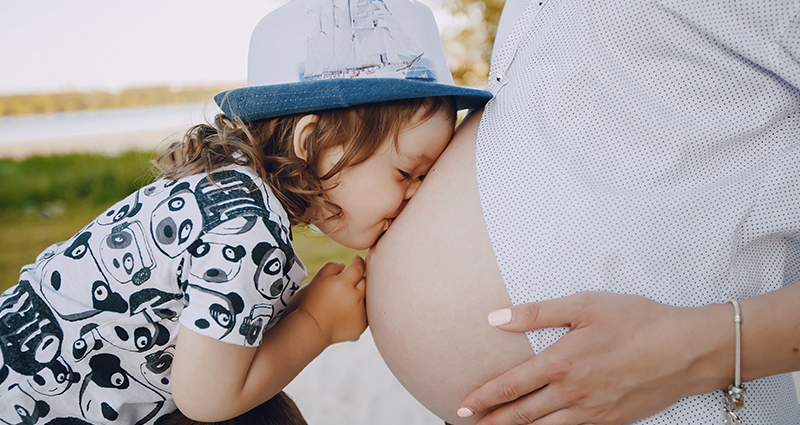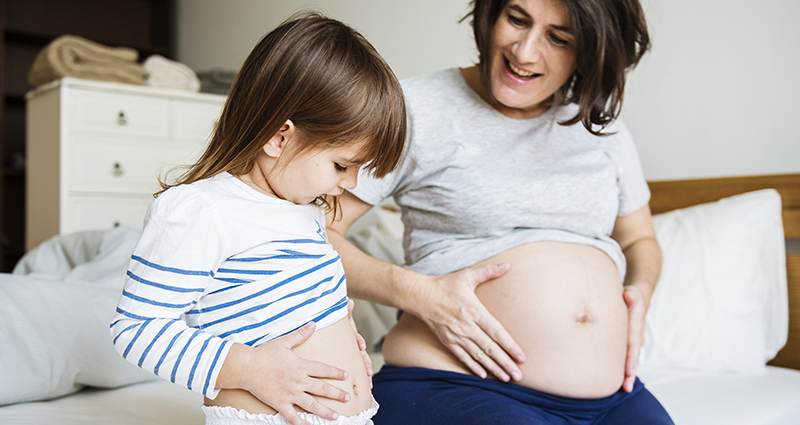 What can you do at the very beginning of pregnancy?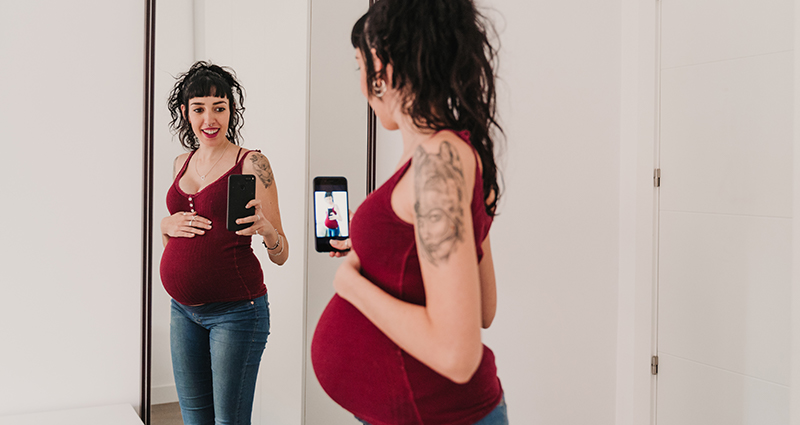 On some days, pregnant women feel great but they also have average and completely bad days. In some extreme cases, women feel happy and sad at the same time :) Contrary to what the social media show, not all future mums feel stronger or experience the "pregnancy glow". You do not know how your body will react to transformations during pregnancy (even if it is not your first pregnancy). For some future mums the beginning of pregnancy is the worst (due to the morning sickness which usually goes away after the first trimester), while others suffer more towards the end of pregnancy, when their belly makes it hard for them to do basic activities.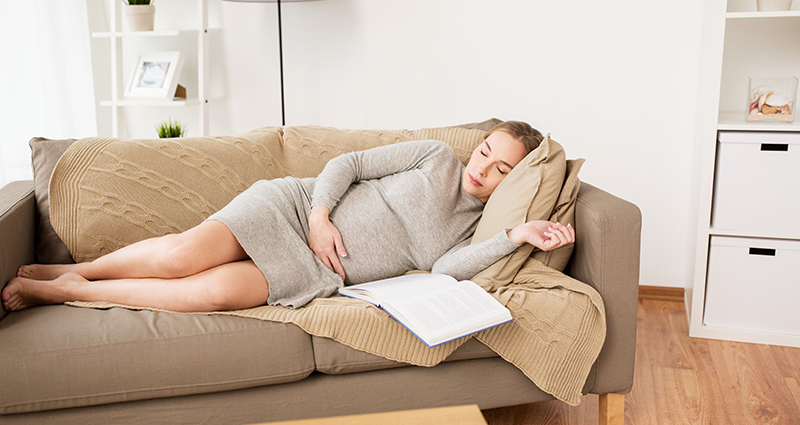 You may not feel strong enough to go through a professional maternity photo shoot. Then, the photos that you take yourself will be the only memories of pregnancy. Try and capture every moment which is unique to this period in your life:
– favourite food you are craving all the time;
– the first time your trousers do not fit any more;
– the first baby clothes you buy, etc.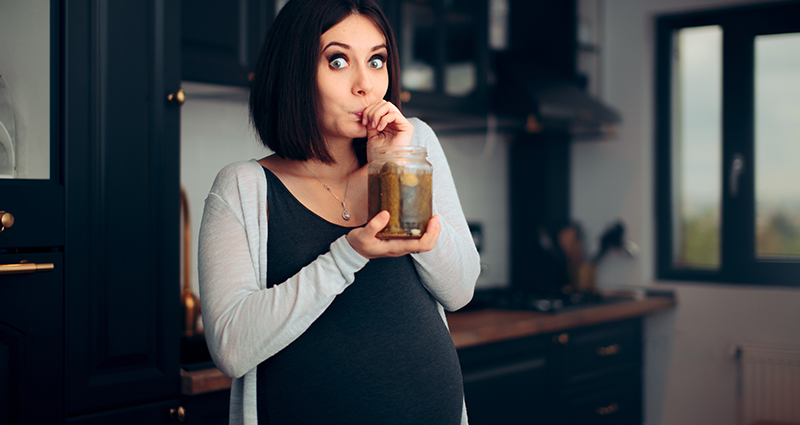 You will definitely want to go through those photos again and again. It does not matter if you will remember it with nostalgia ("that was such a wonderful time") or relief ("I am glad I am over it"). Those photos act as a great souvenir, not only for you, but also for your baby in the future. Old photos are like triggers – they remind us about stories and details that we forget. If you ever looked at old photos with your mum, you know what we are talking about.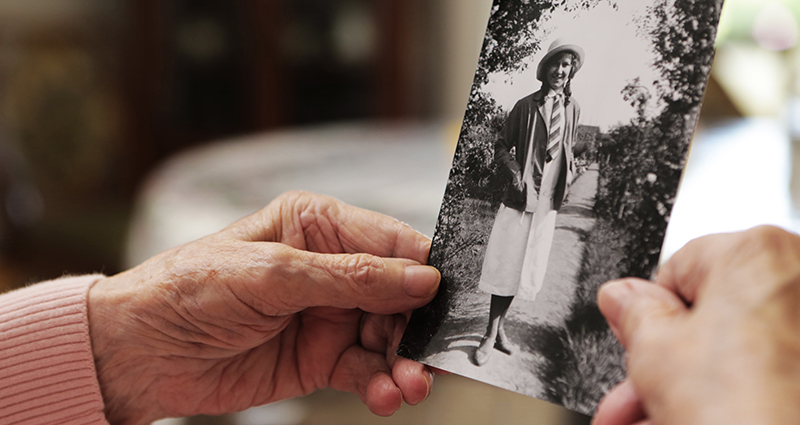 We have no idea what the world will look like in the future, when your baby, who is inside your belly right now, will pay taxes and wear shoes in size 39 (or even bigger!). Our parents did not know that we would use smartphones which store thousands of pictures. Despite the new possibilities the world offers today, we still enjoy looking at printed photos and our parents' old albums. Printed photos are more important than the ones we keep on our phones.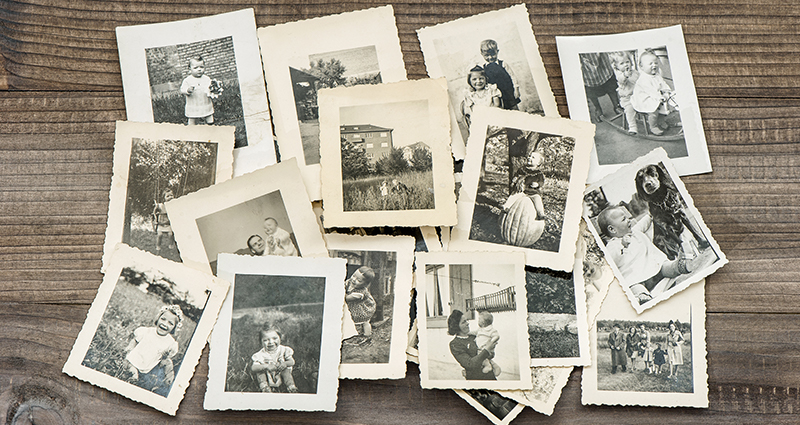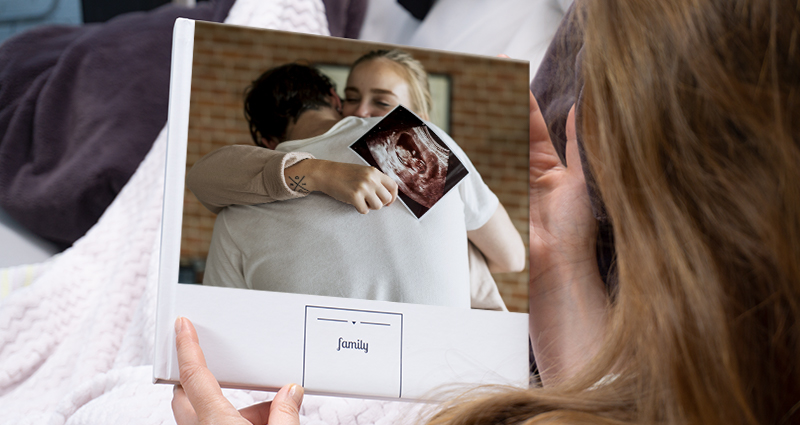 We offer three types of hardback Photo Books: the Classic Photo Book, the Deluxe Photo Book and the Starbook. If you get carried away during baby shopping and you want to get a photo book at the best price, go for the Classic one. It is available in six formats: 8x6, 9.5x9.5, 8x11.5 and 11.5x8, 16x12, 8x8 and 12x12 inches. Our personal experience shows that the most convenient format (for designing and shelves) is the medium square, i.e. 9.5x9.5. It may have between 28 and 160 pages, so it is perfect both for mums who capture every moment during pregnancy and the ones who do it from time to time.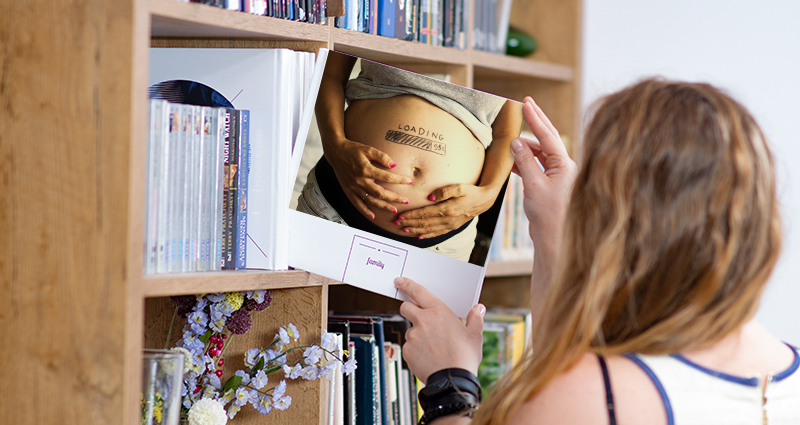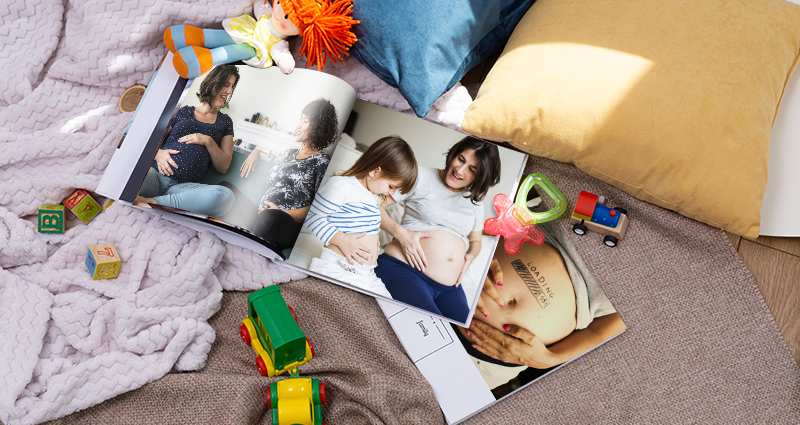 What are your pregnancy memories? Do you have a favourite photo from that time? Do you know what your mother used to crave for when she was pregnant with you? What interesting stories do you bring up every time the two of you are looking at old photos from that time?