Choose the color of the frame
What kind of gallery will you create on your wall? One, two or maybe three colored gallery? ClickPic frames are available in three colors: white, wooden and black. You'll be able to see them, compare and pick one while desiging your frame in the editor. This way you can be sure to choose the most suiting color.
All templates are FREE
2 templates to choose from
2 templates to choose from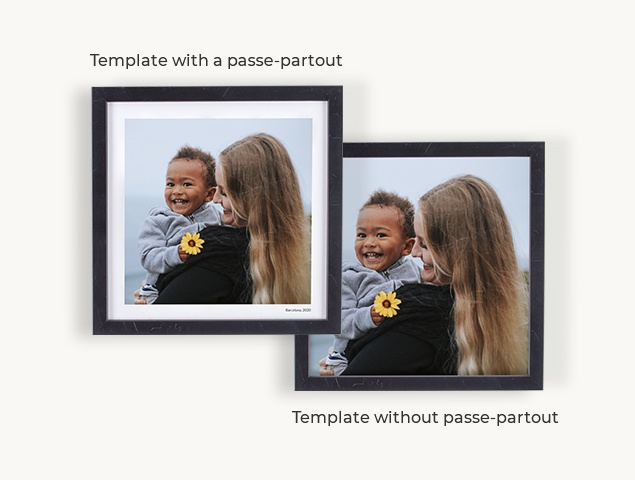 You've got two templates to choose from: with or without passe-partout. Passe-partout gives a sense of aesthetic space and focuses the attention on the photo. You'll also be able to add a caption below the pictures. If you choose the template without passe-partout then it will be better for less elegant, casual photos. You don't have to decide which one to choose right away. You'll see both variations in the editor so you'll be able to choose and compare.
Your gallery of memories
Your gallery of memories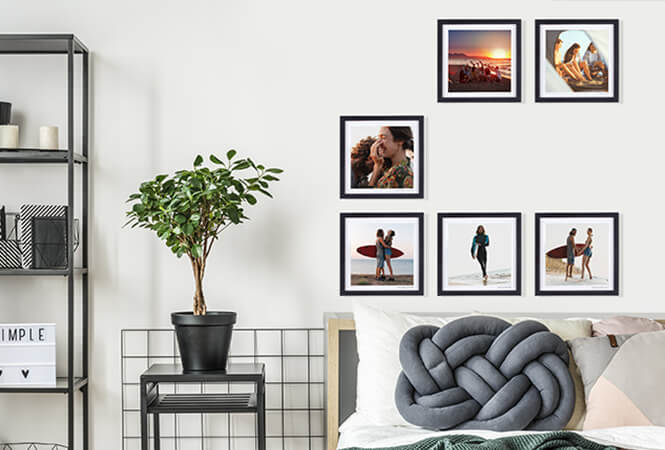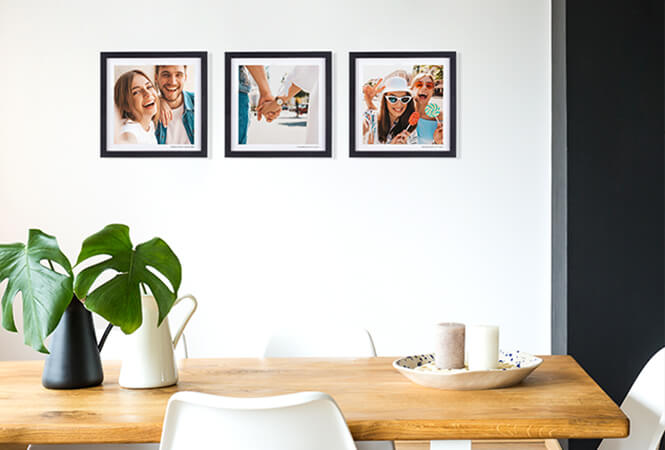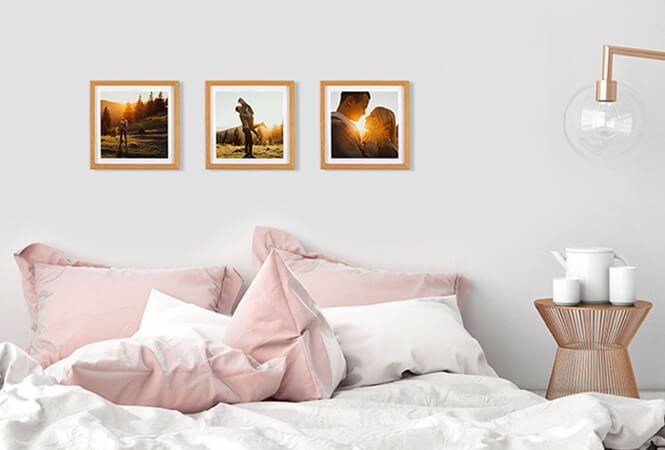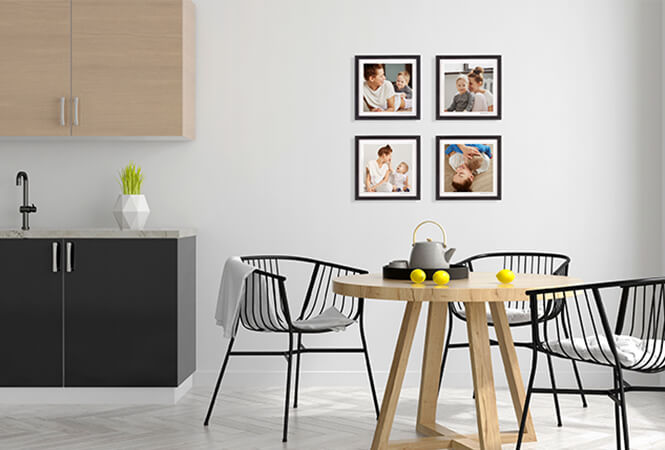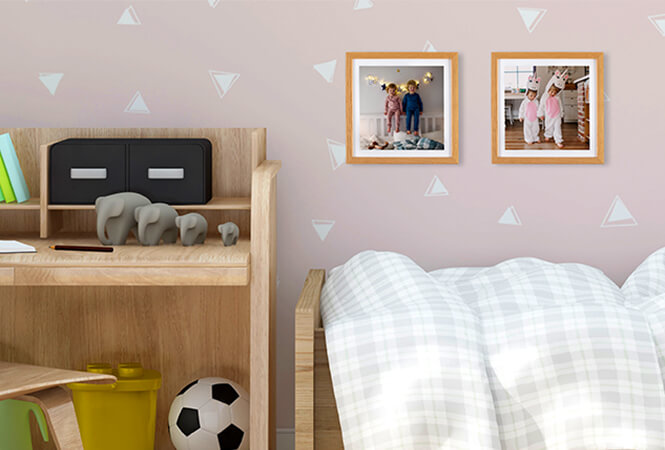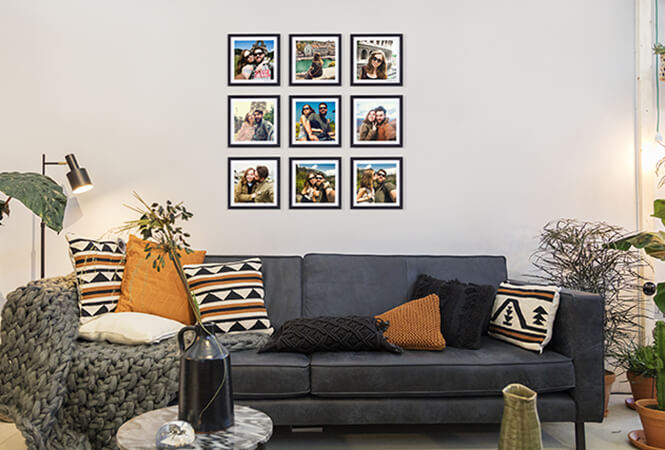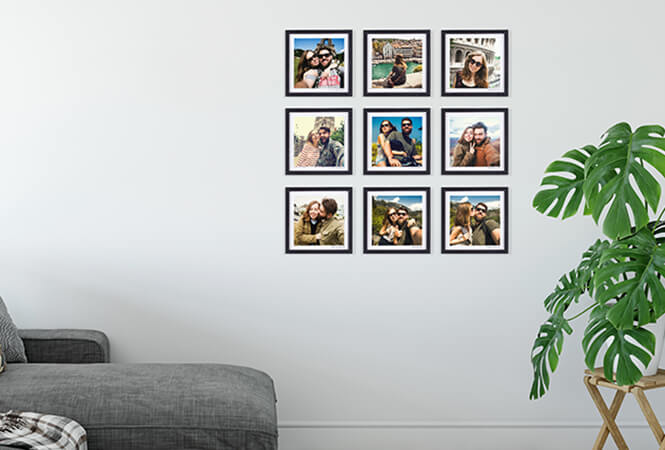 ClickPic is not only a way to store your memories but also an opportunity to uniquely decorate your home. Create your own layout on the wall and mix it up anytime you feel like it or add more ClickPic frames. Getting tired of the old layout? Take the ClickPic frame off without ruining your wall. Hang it somewhere else. Create new layouts, change them up. Play with memories.
Quick & easy mounting
Quick & easy mounting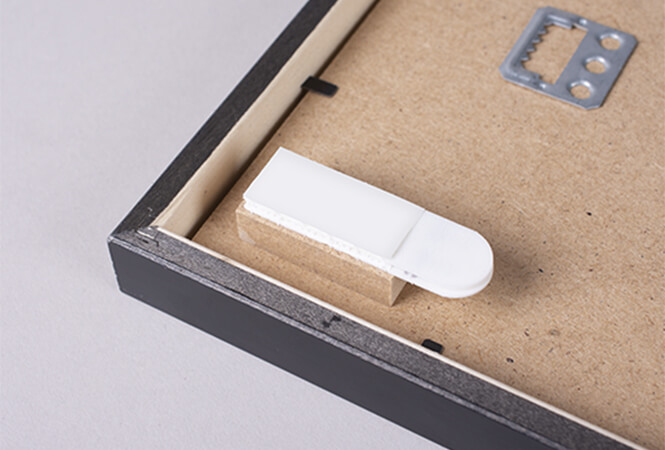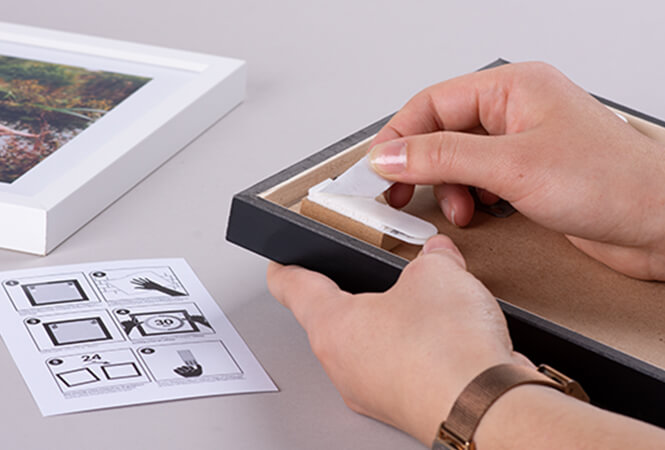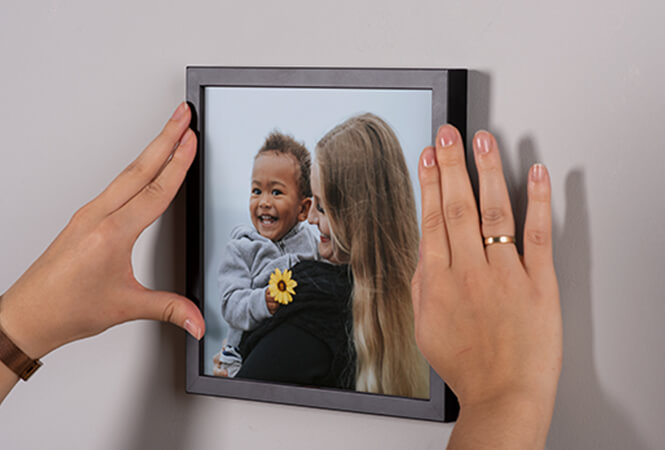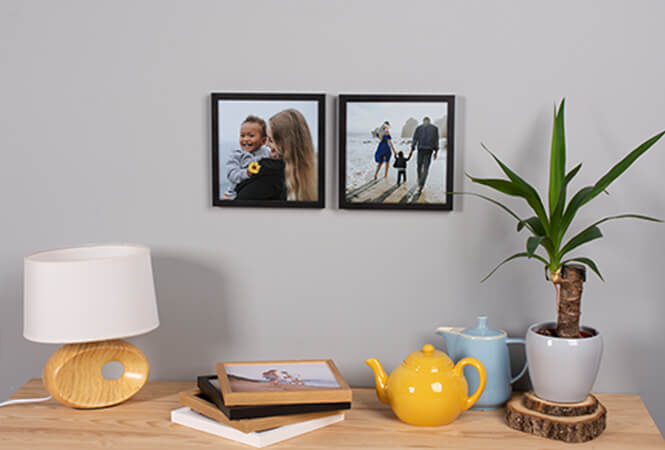 ClickPic frames can be mounted in a quick and easy way. You don't have to hammer nails or drill holes in your wall (it's of course possible if you're more traditional). Mount the frames with velcro strips which can be found at the back of each frame! Prepare the wall by making sure there's no dust, grease or dirt on it. Remove the protective foil from each velcro, press the frame against the wall and hold in place for 30 seconds. Quite easy, isn't it?
Stacy Ferguson
Order some XL calenders through a Groupon deal they arrived today and are amazing a lot bigger than I realized and great quality got them as Christmas present for people but so excited I'm giving them out today as I can't wait to show them off
Margarita McClurg
I have used color land several times before, I have done several books and love it Excellent service too
Elisabeth Tapping
Always so helpful. The books are excellent quality and arrive quickly.
Jill McHugh
Being a photobook virgin it would have been helpful to have had some sort of guidelines as to how to load the photos and position them. But was very pleased with the end result
Marcus Fowler
easy to use and great result
Vanessa
Lovely quality,easy site to use
Read more
opinions on
See more