Personalised Father's Day gifts - 5 ideas
by Anna,
28 Feb 2023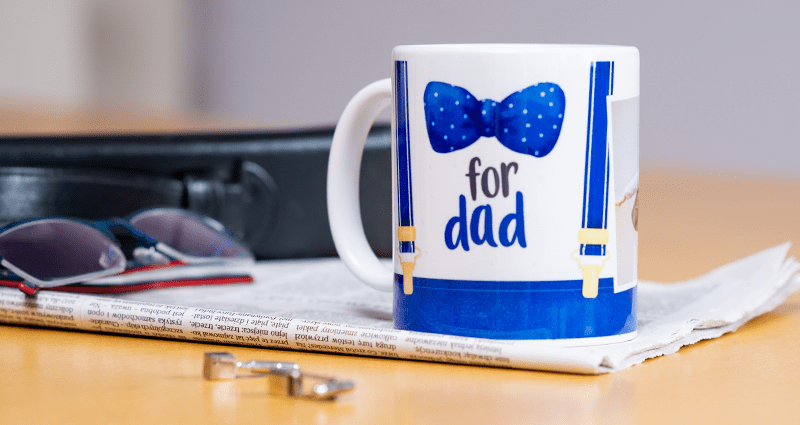 A key ring, a card, a tie... These are the kind of gifts every dad has received at least once in his life. How about surprising him completely this year? We say YES to that! Especially since we've put together some ideas for unique personalised Father's Day gifts that are sure to elicit both laughter and tears of emotion. What's more, you can make all these gifts quickly, easily and by yourself. Get to work!
The most customised father's day gift? A personalised essential!
Imagine you've had a bad day - something went wrong at work, all the parking spaces were taken, and to make matters worse, the engine started making strange sounds on the way back. So you get home and... you reach for your essentials, where everything you like is waiting! A box full of fatherly favourites is a customised Father's Day gift to be made in many different ways. What to put in it? Just nice things, of course! Favourite sweets, a newspaper that dad likes to read, a good quality coffee, an anti-stress toy. A Sharebook full of fun family photos is also a must.
Perfect personalised gifts for Father's Day – photo mugs
Every dad in the world has his favourite mug. And if he hasn't got one yet... it's time to give it to him! The photo mug is one of the most popular personalised gifts for Fathers Day, and it's no surprise - it's quick and fun to design and the result is very impressive. All you have to do is choose the right photo, upload it to the online editor and indulge in carefree creation. What's important, you can choose from up to three types of mug, including a magic model. What is its magic? The photo on the mug only appears when you fill it with something warm - a prank sure to be appreciated by the parent known for his dad jokes!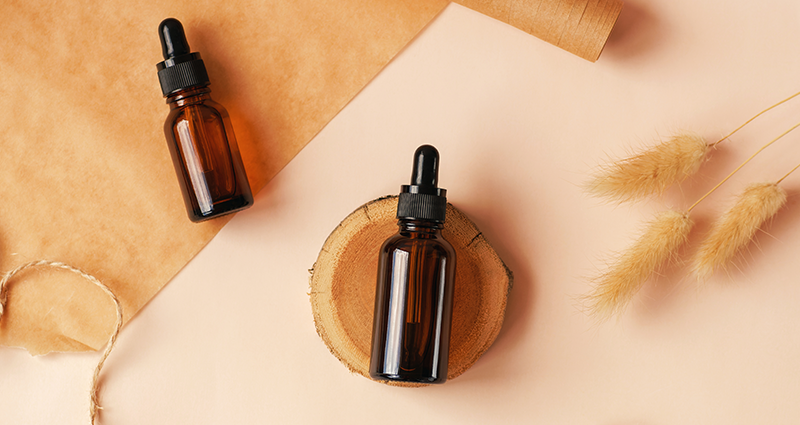 Unique personalised Father's Day gifts? DIY beard oil!
Does your dad have a lush beard or moustache, perfect for curling up? If yes,  we have a unique personalised Father's Day gift perfect for him! It's a homemade oil that will give his beard the desired shine and softness. To make it, you'll need the base ingredients, to be found in the natural cosmetics shops, stationary and online. These include jojoba oil, argan oil and almond oil. You will also need a few drops of castor oil and a pinch of essential oil blend to give the mixture a unique fragrance.
You can find the exact proportions for DIY beard cosmetics online. Browse through a few of them and choose one to suit your dad's needs!
For the forgetful dad....a  photo calendar!
Some fathers have a schedule in their head, others have to resort to extra help. Does your dad fall into the latter group? Perfect, because we have an idea for a personalised Father's Day present for him - a photo calendar, to be designed in the online editor You can choose from a variety of templates and simply fit your favourite photos into them. Select all the important dates and events, choose the right format (from a desk calendar to an A3 calendar) and you have a DIY gift ready to give. Wondering which photos to put in your photo calendar? Above all, those that make you smile, such as an unexpected selfie with dad. Perhaps there is also room for a few childhood photos?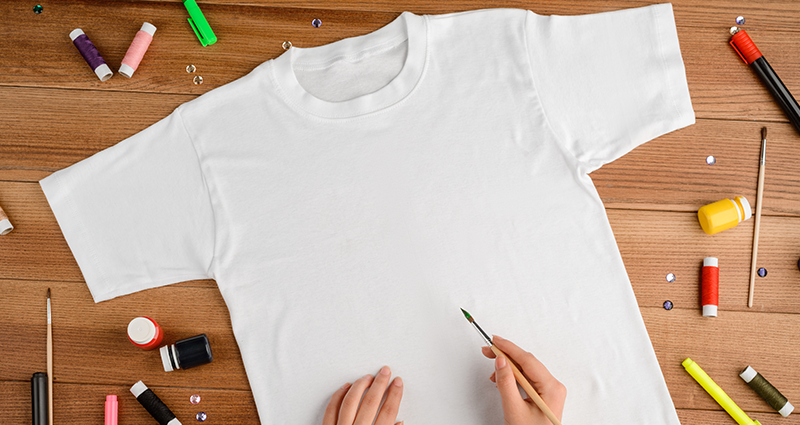 A t- shirt as a personalised Father's Day gift from children
There's never enough T-shirts in Dad's wardrobe! Especially the ones given from the heart and decorated by loved ones themselves. We can put anything on the T-shirt - a favourite quote, a funny text from the father's dictionary or the symbol of his favourite sports team. Handprints with signatures would also be a lovely idea.
Afraid you lack the manual skills to make a personalised Fathers Day gift from children? Relax! Let's be honest - even a simple and crooked 'dad' sign, but made entirely with your own hands, will melt his heart.
P.S. When dad puts on his special T-shirt, don't forget to take a photo of him! Be sure to develop the photo and frame it - that's in case the personalised t-shirt goes missing somewhere under unknown circumstances.