5 cute cat photo album ideas
by Anna,
23 Aug 2022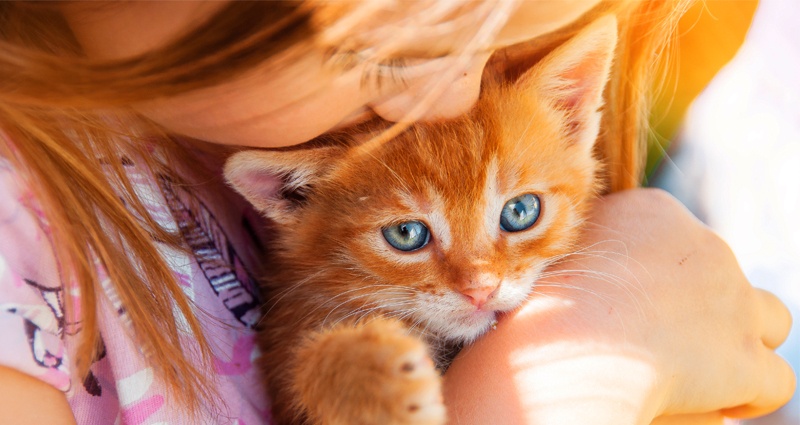 There is probably no model more graceful than lying in the strangest positions of the world ... a cat. Your friend, or rather, due to his behaviour, the true king of all surroundings. You probably have a lot of funny photos on your phone showing what life with such a furry looks like on a daily basis. Wondering what to do with them? We have a proposal - design a cat custom photo book. The 5 cute cat photo album ideas collected by us will surely help you!
Cat photo album - let the memes live!
A standard cat photo album with cute pictures is a matter of course for every cat person. But how about the version where instead of the usual photos there will be those in the version of ... internet memes? And this with your purr in the lead role?
To create a cat photo album, at the very beginning you need to research your favourite photos - you definitely have a lot of these on your phone or computer. Then, after selecting the funniest ones, turn them into your favourite internet memes. You can do it in any graphic program or directly in our online creator, where you can easily add the appropriate clipart. It is good to order the finished photo book in more than one copy - it is cool to show your cat in this edition to your family and friends!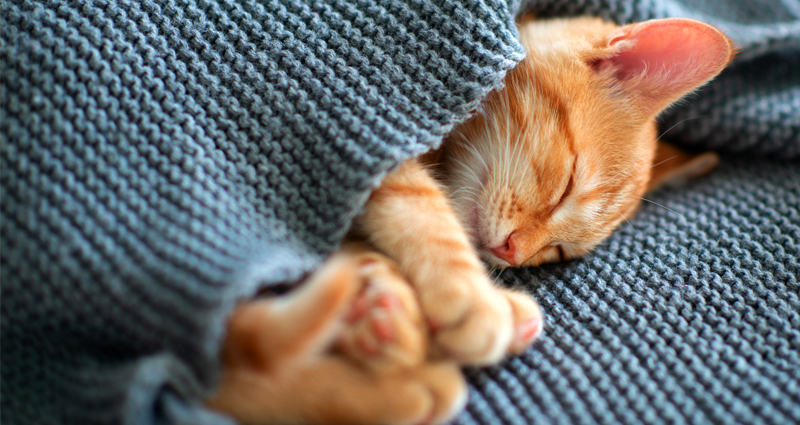 Personalised cat photo album - Cat's Nine Lives!
Everyone knows that the cat is an almost immortal creature. You have to celebrate it properly - preferably with a personalized cat photo album, which will include photos from each of the incarnations! In the pictures you can show the evolution of your little kitten into the king of the house, lovingly controlling all boxes, yarns and mice within a few kilometres. Such a story, of course, deserves a decent setting. For this reason, instead of the classic personalized cat photo album, choose the Exclusive photo book with an elegant leather cover.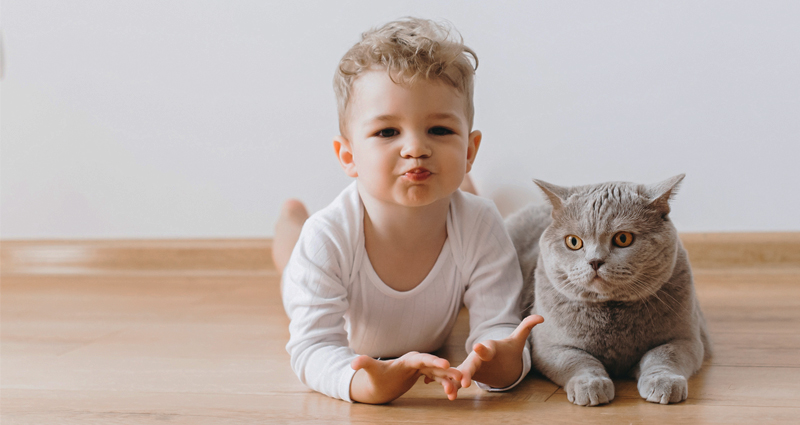 Cat photo book - cat in a box
Cat's favourite spot? Certainly not a spacious lair, which is untouched from the moment of purchase! But a small, perforated cardboard is a different story - as evidenced by the numerous photos of a purr lying there, which are full of on your phone. If you are wondering what to do with your collection of such pictures, we suggest a cat photo book with all the cat's places to rest. An open suitcase, a pillow belonging to a dog or a cardboard box that has just been forgotten by everyone - such situations caught in the photos bring a smile to every face. And they definitely deserve their own cat photo book!
Year book cat photo - 365 days with a cat!
In one year, a lot can happen - even in a cat's life! Show it in a unique year book cat photo, which you will fill with photos of your kitten from different months. Playing under the Christmas tree, lounging in the warm rays of the sun ... this kind of pictures should be on the pages of the album.
For such an annual summary, the Starbook will be perfect - a luxury version of the photobook, in which a combination of photographic exposure and inkjet printing was used. Effect? Remarkable quality and colour saturation. And because a cat like yours deserves the best, there can be only one choice - Starbook.
Kitten photo album - kitten time!
Remember when your dignified cat was a tiny, fluffy ball? It's time to remember that! Collect all the pics from this period and turn them into a unique kitten photo album sprinkled with funny quotes and clipart. To work!