How to make the best Valentine's Day gift?
by Anna,
20 Jan 2021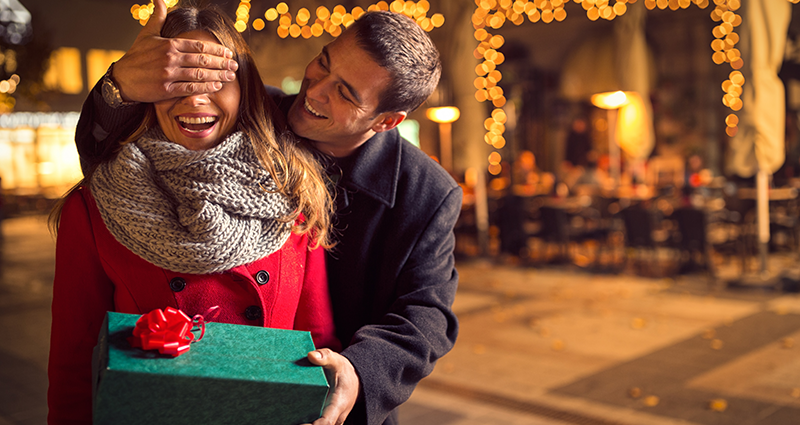 What's the first thought on your mind when you hear "Valentine's Day"? Huge, plush hearts displayed in storefronts, street vendors encouraging you to buy a bouquet of red roses or maybe a big mascot with a floppy ear and a stitched "I love you" sign? No matter the image you see with the eyes of your imagination and whether you like this holiday or not, one thing is certain. Everyone loves to receive gifts, especially from their loved ones. We've got a way to make the heart of your other half beat stronger on the 14th February. Enjoy the article.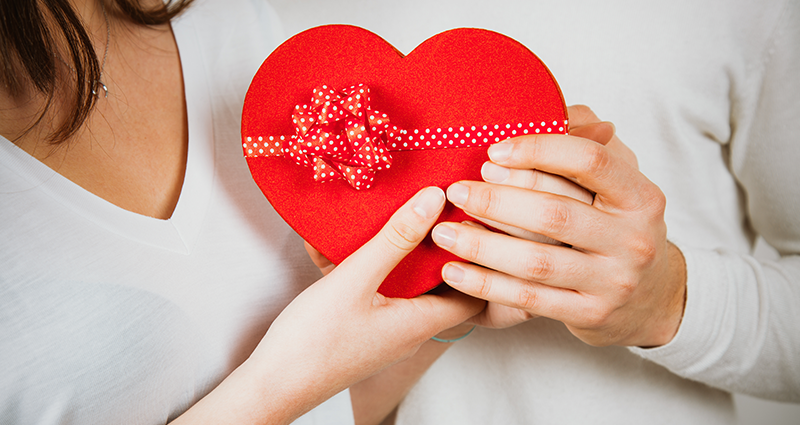 Yearbook - a personalized Valentine's Day gift for him and her
A good gift is the one that wins the heart of the person gifted. It is very important that the person receiving the gift knows how much work and commitment was put in its preparation. When it comes to love, there's no room for "cutting corners". A quickly chosen brooch or a tasteful watch, even though they may be valuable in financial terms, will quickly expose our mediocrity. A much better solution is a yearbook. A photographic story in which you act as a unique narrator. It is not easy to prepare it and it requires some time, but you can move mountains for the love of your life.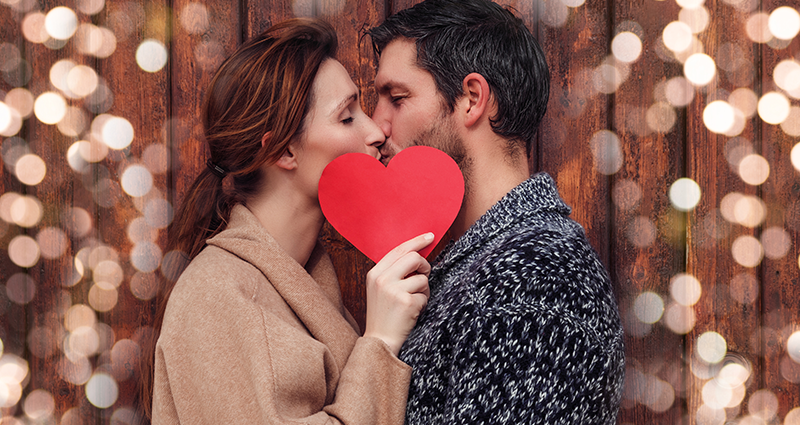 Why is a yearbook a good idea for the Valentine's Day gift?
Preparing gifts is certainly a kind of art. Like a painter puts a piece of his soul into work, we also wish to give a part of our love, a part of ourselves through a gift. Sometimes, however, it's very difficult to think of a right gift. We put off the decision to buy it, and then we take the so-called first in line, when there's a way to do it much easier.
Your other half will like the yearbook for a few reasons. Look at it this way. Behind every photograph there are always good memories and a bundle of shared experience. Remind yourself your first travel when both of you slept under a tent. At the beginning, your parents frowned upon the idea, but you eventually did it. At night, the temperature fell below what the weather forecast was announcing. Cuddled up, you survived the night to welcome a beautiful morning. Perhaps there were wild animals in the night coming to your campsite in search for food. Do you remember the taste of sausages grilled on fire and the bath in a forest stream? All these memories were triggered by one photo, where you stand cuddled up in the wilderness of the forest. Just imagine how many emotions a yearbook can evoke if you place a dozen of such photographs.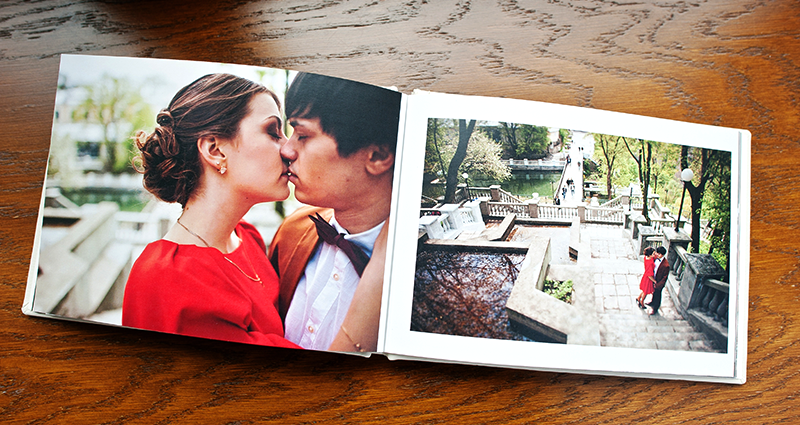 How do I create a unique yearbook for the Valentine's Day?
Idea – it all starts with the first thought, a vision that underpins the whole project. Although we live in the 21st century and in the digital age, we recommend an analogue tool to draw up the plan. A blank sheet of paper and a pen. Let's think how much the loved one means to us and what we want to give them as a present. What moment began your story and what pictures would be perfect to show it. You can use from 28 to 160 pages, so you can create both a well-tailored story about love and a heart-gripping novel to the extent of "Gone with the Wind".
Selection of a photo – you definitely have a lot of pictures together. The only problem is to choose the ones that show your genuine affection. First, let's look at the pictures from your smartphone. We are sure that you'll find pictures you've already forgotten about, which will perfectly fit the yearbook. The next step is to gather pictures that were taken by someone else. Social media can help you with this, you can easily ask your friends to send you specific photos (a good idea is to ask them to send them by e-mail, as communicators very often compress pictures and reduce their quality).
Design phase – with the use of a convenient editor you will easily transfer your photos to our server. Note the capabilities of each template. Some of them already have separate boxes for placing text in them. This may be a declaration of your unfailing love or inspiring quotes with the strength equal to your feeling. Apart from this, select one special photo to include on the cover of your Valentine's Day gift. A romantic kiss or a gentle stroking of cheeks will fit perfectly.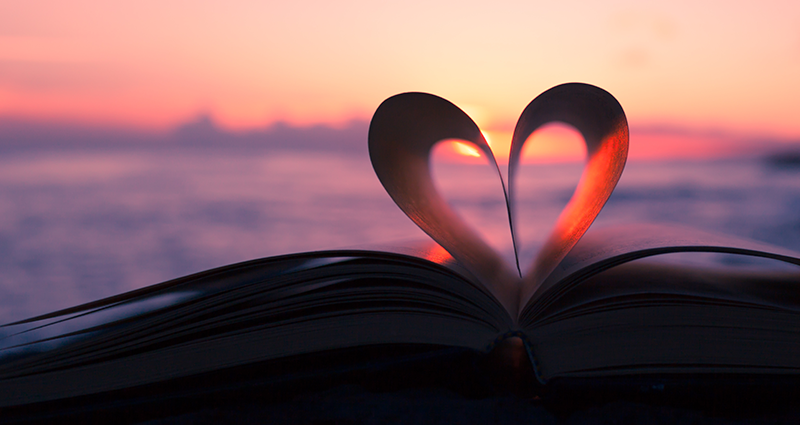 Other products with Yearbook template
Except for the Yearbook in the form of a photo book, which is a perfect Valentine's Day gift idea, you can also design it in the form of different photo products.
All you have to do is have the right quality photos on which you are alone or with your other half. Using them, we can create such fantastic things as:
- a photo calendar - imagine that on twelve pages of a calendar you put pictures that say more than a thousand words, like for example a picture of a trip to the sea in August or a walk in the forest in November;
- a photo on canvas - choose one best picture and make a real work of art that will hang in the room of your loved one;
- photo magnets - in addition to magnets that we bring as souvenirs from trips, a magnet with your photograph may find its place on the fridge of your love one. A practical thing and a nice gadget for a couple in love.
Conclusion
To sum up, a unique gift for the Valentine's Day is of course the one that we prepare on our own, whether it is intended for him or her. The amount paid is no longer so important. What is important is the time and motivation it took us to create a gift for the loved one. A yearbook is undoubtedly a gift with soul. Pictures of passionate moments, that occurred once and will never be the same again. In addition, when you decide for a particular print, pay close attention to the quality of the materials used. Only the best ones will give you the effect you'd like to give your loved one for the Valentine's Day.