New arrivals – plenty of Christmas templates and Colorland's bestsellers
by Anna,
08 Nov 2023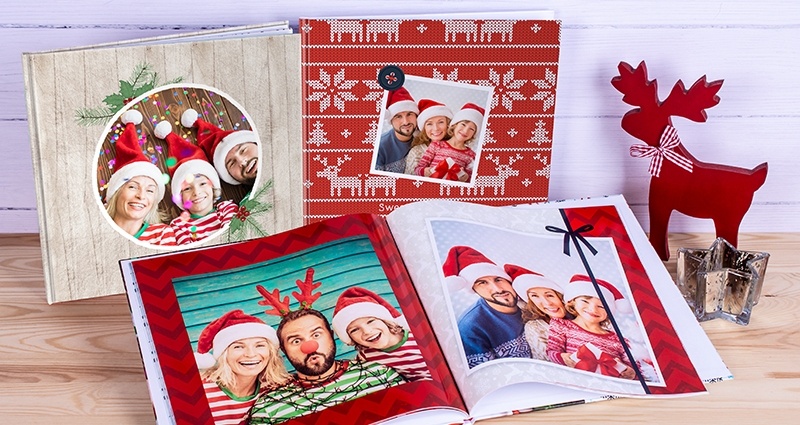 Our graphic department has had a lot of work recently. It's because we want to offer you as many unique Christmas templates as possible. That's why we've created a list of bestsellers and our new Christmas templates for you. Thanks to that you will be able to choose a perfect template this year!
PHOTO BOOKS – our no. 1 bestseller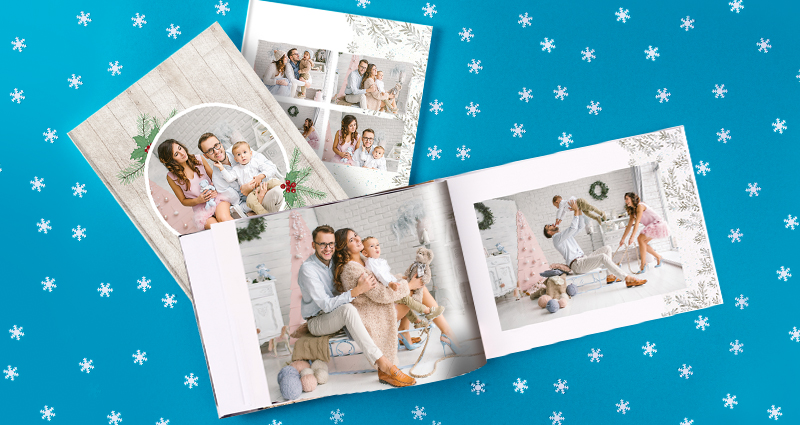 The photo product which you surely like the most is our photo book. Below you can see a TOP 10 list of our best-selling templates. For many months, the leaders have been the same and they are as follows:
1. White
2. Black
3. Adventure
4. Wonderful Moments
5. Magic memories
6. Our memories
7. Around the World
8. For every occasion
9. Our Journey
10. Wedding Story
Today we would like to show you our new arrivals. There are plenty of them! Here you've got our Christmas templates created by our graphic department – It's all because we want you to have plenty of options to finally decide which template you like the most ;)
1.  Season's greetings – it's a Christmas template with beautiful holly twigs which softly decorate pictures. It's best for a family album.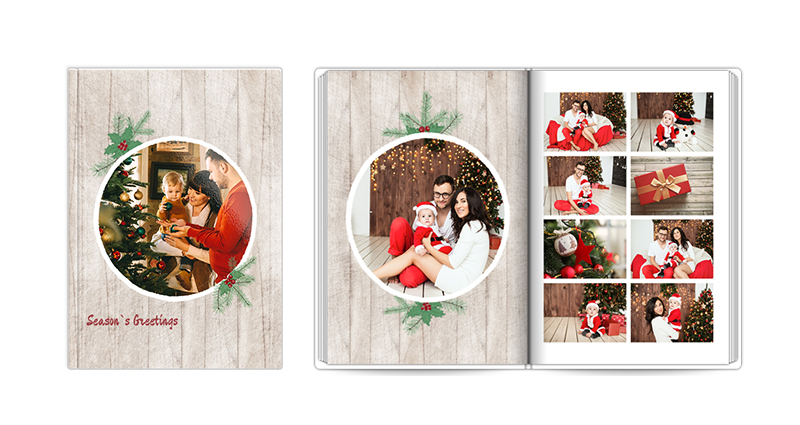 2.  Magic Christmas – this template will give you a chance to emphasize the Christmas atmosphere in your pictures. It contains delicate stars and gold add-ons. It's perfect for those who like minimalism.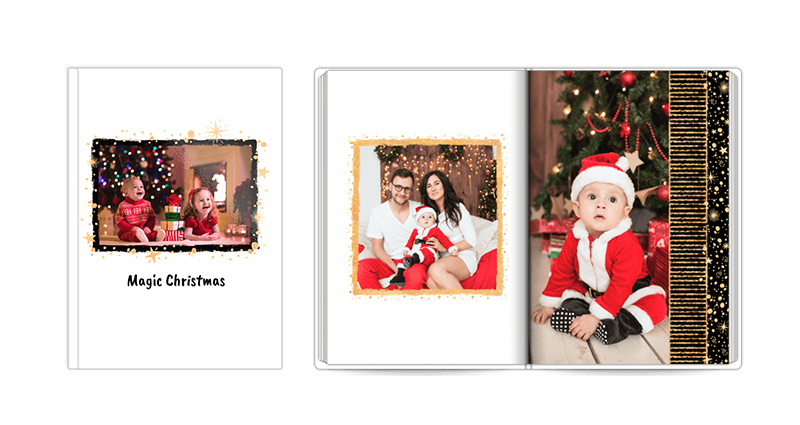 3. Christmas Gift  - it's a winter template containing frosty shades of blue and funny cliparts with hedgehogs. It's a unique photo book template which suits all kinds of pictures.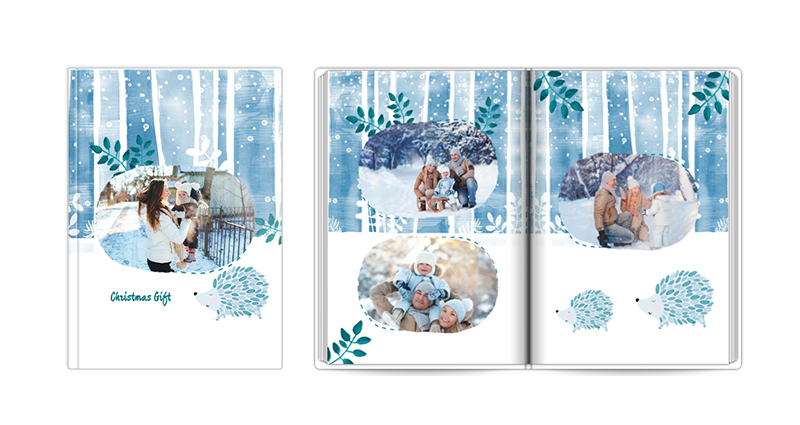 4. Sweet Christmas – In this template you can find a knitted background with some reindeer. If you choose this template you can be sure your project will be extraordinary.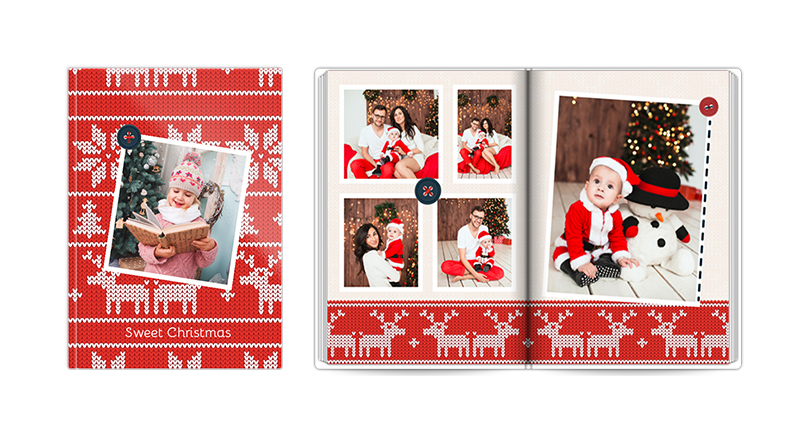 5. Christmas Time – in this template we've used typical Christmas colors; red, navy blue and green. If you like vivid colors – this template is perfect for you.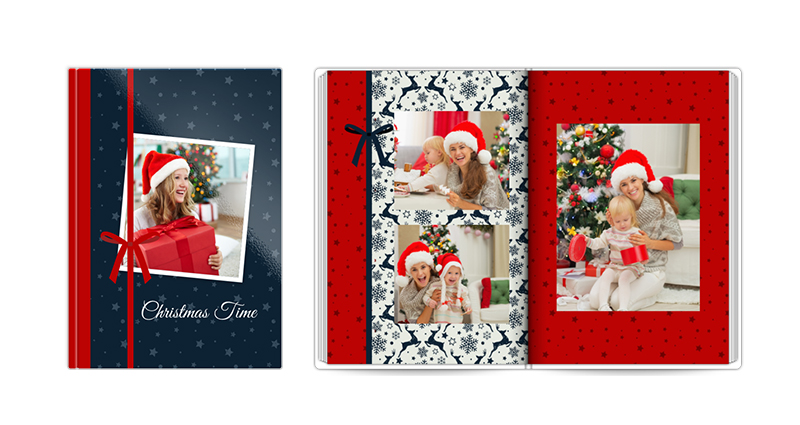 6. Winter trip – it's a winter minimalist template. The only decorative items here are twigs covered with ice. It's an elegant template which suits all pictures.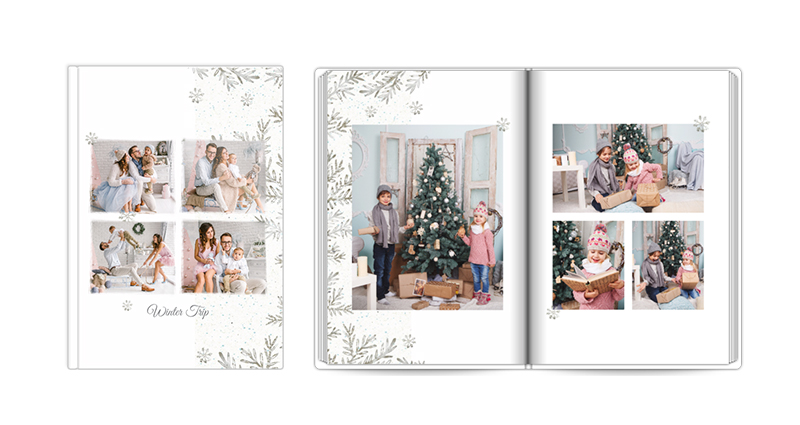 PHOTO MUGS – perfect for frosty mornings and evenings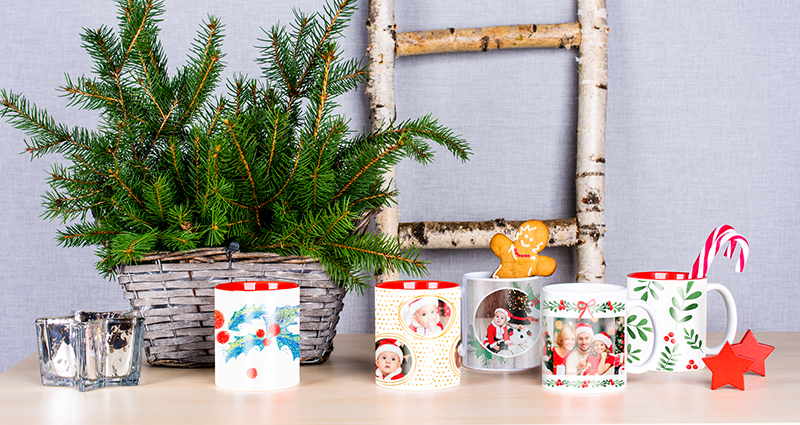 Photo mugs are another seasonal products worth mentioning. As you know there are three kinds of mugs in our offer: color, magic and latte mugs. If you cannot decide which template to choose, here you can have a look at the list of best-selling ones.
1. Pure Sweetness
2. Love
3. Family Together
4. A la Blackboard
5. Adventure
6.Folklove
7. Ho-Ho! - Christmas template highly recommended in November and December. ;)
8. Make a wish
9. Only with you
10. Around the World
And here you can see our new arrivals designed especially for Christmas. If you're looking for a unique gift, choose either one of our old best-selling templates (presented above), which have brought smiles on our clients' faces, or choose our new arrivals. The choice is yours. :)
1. Season's Greetings  - is a perfect gift idea, a mug template designed in the same vein as "Season's Greetings" photo book and photo canvas templates. They are characterized by holly twigs, standing out from the light background, which will add a special Christmas spirit to your project!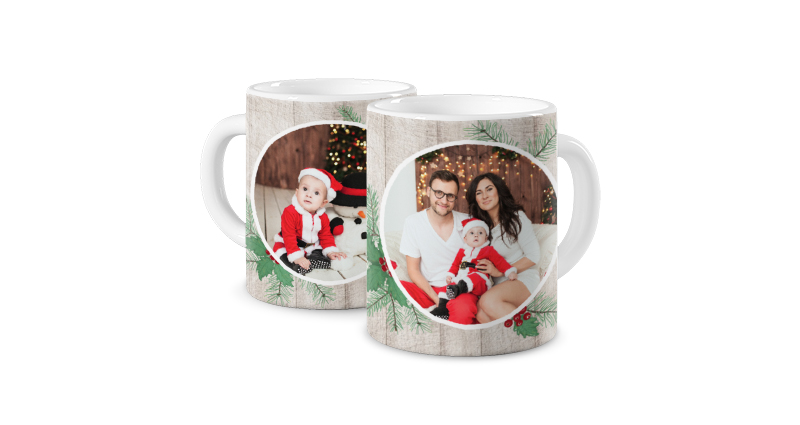 2. Merry Christmas -  if you choose this template you can be sure that your picture will be presented in the first place. It will be decorated with subtle cliparts of holly twigs.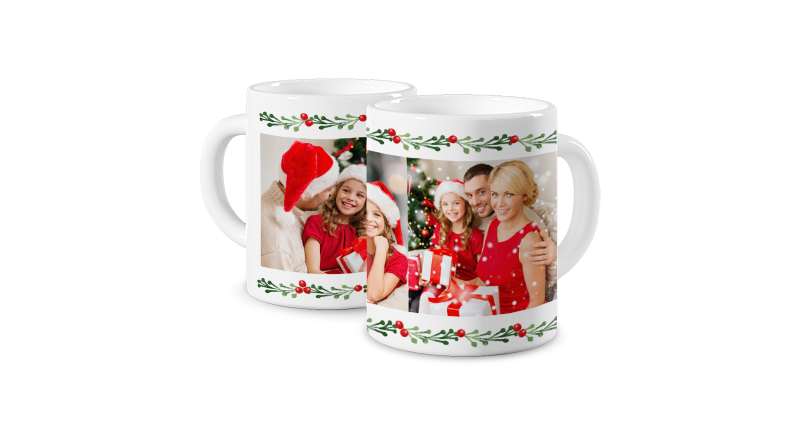 3. Golden Rain  - it's another Christmas novelty with a gold theme. It will allow you to print even up to 4 pictures on one mug!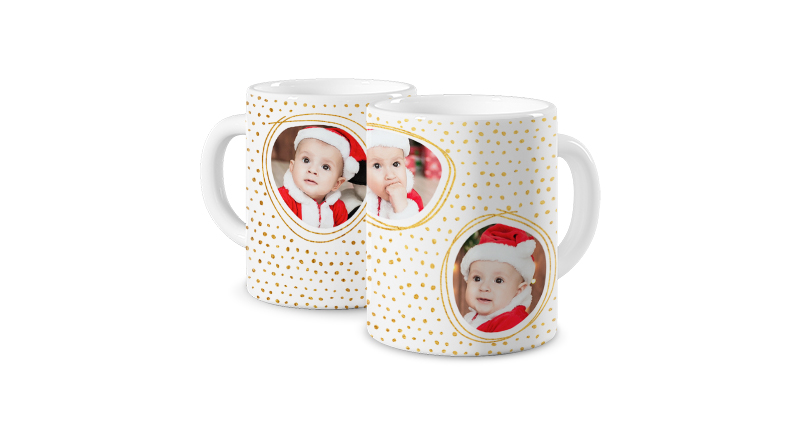 4. Christmas Gaultheria  - it's a Christmas template with a green gaultheria theme. You can personalize it using your own pictures and texts.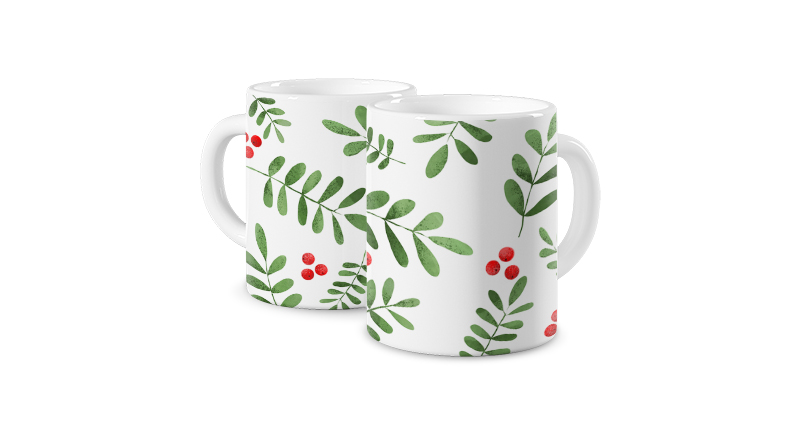 5. Frozen Holly – it's a template from the same collection as Christmas Gaultheria – it shows holly twigs covered with ice. You can personalize it using our editor, it will give you plenty of personalization options!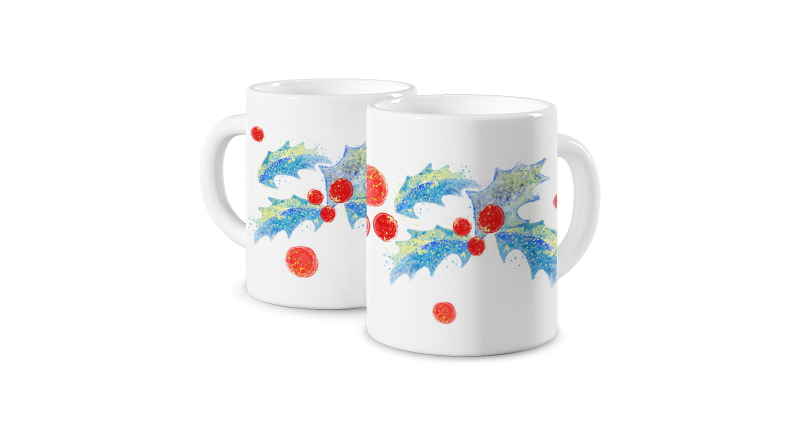 CANVASES – add some Christmas spirit to your interiors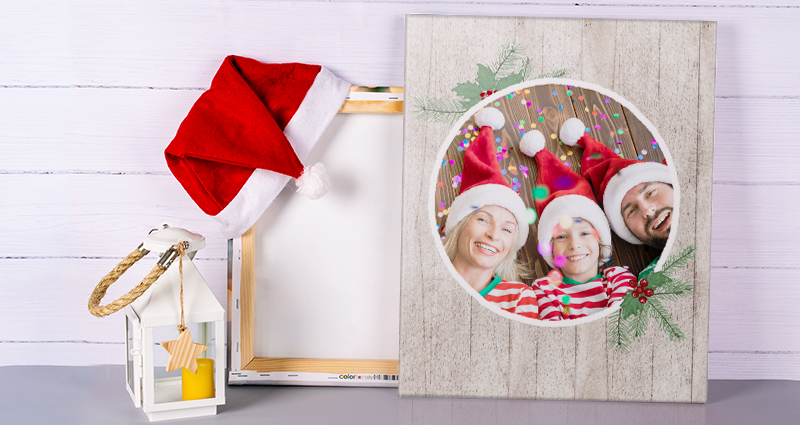 Canvas is chosen mostly as an interior decoration. As you know, we choose canvases full of memories. If you're not sure which template to choose, we're showing you the list of our best-sellers.
1. So much love
2. Insta poster
3. Home is Where the Heart is
4. Mr&Mrs
5. Sweet Home
6. Family
7. Life Is Better with Friends
8. Joy
9. All you need is love 2
10. Polka Dots
But you must admit that Christmas time has its own rules and we want our houses to look even more special during this period. That's why it's worth choosing decorations which will keep adding some charm to our interior. These are our new arrivals when it comes to canvases.
1. Season's Greetings -  as we've mentioned previously, this is the last template belonging to the same Christmas collection with the same title. In this template we've used beautiful holly twigs.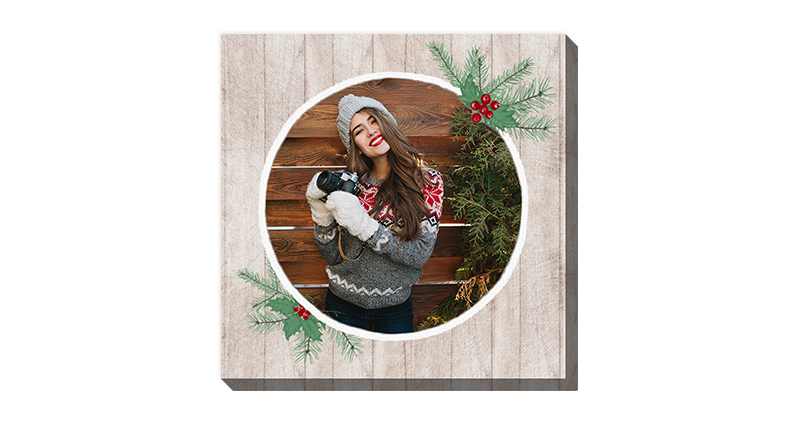 2. Polar Bear – it's a template with a clipart presenting a cute polar bear wearing a red scarf. It will be perfect for a child's room.
You must also check our new templates for calendars! It's hard to choose typical Christmas templates which would decorate our interiors for 12 months of a year, but we hope you'll like our new arrivals. Remember that you don't have to design your calendar starting in January, that's why you can start designing today. ;)
Summing up, Christmas is just around the corner and that's why you should plan your Christmas gifts in advance. While looking for perfect options, don't forget to check out our special offer where you will find the best possible bargains!