Travel photography - 5 tips and tricks
by Anna,
18 Sep 2023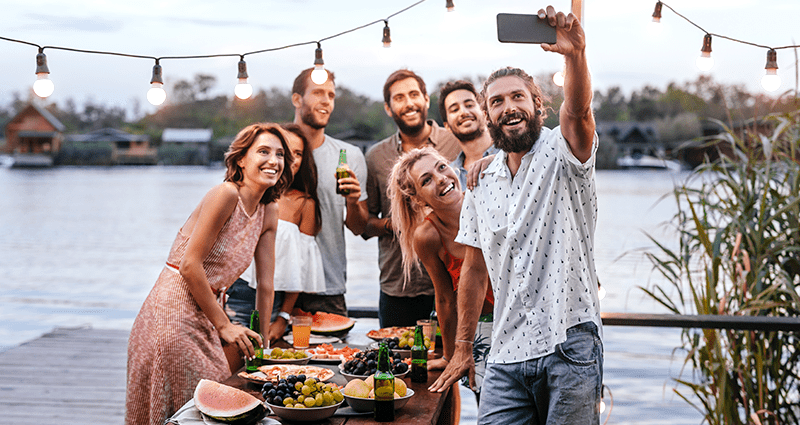 You've got the tourist map, your camera and good walking shoes, right? Then, off you go! But there is something you may have forgotten - but you will need it, especially when you are on holiday. We're talking about a few travel photography tips and tricks which will make your holiday snaps as colourful and creative as possible. Luckily, we reveal everything in the article below - including what to do with the finished photos. Don't hide them on hard drives or in drawers – read and see!
1. The most important travel photography tip - take care of your equipment!
Before we get to the tricks, golden hours and posing patents, it's time to mention the most important travel photography tip - equipment issues. Before every trip, make sure your smartphone or camera batteries are charged, and throw a power bank in your backpack. It's also a good idea to take a travel tripod - not only will it fit in any bag, but it will also help you produce some interesting photos, even in unfavourable conditions.  It is impossible not to write about a somewhat forgotten, but extremely useful element - a selfie stick! There are many creative ways to use the selfie stick in photography, such as taking photos from an unusual viewpoint or taking pictures that require a wider perspective.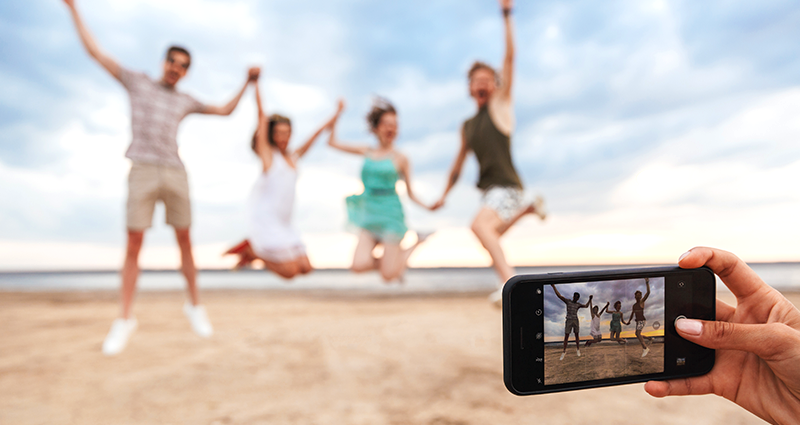 2. Vacation photography tips - get inspired by Instagram!
Posing for photos on holiday can be problematic. On the one hand, it's great to have a photo from a special place. On the other hand, we sometimes fall into a circle of the same poses and smiles, which make the photos - even when taken in different conditions - seem similar. How to change this? Incorporate one of the top vacation photography tips, which is to take inspiration from photos or influencers on Instagram. Many influencers share their travel photography tips and techniques for posing in the form of instructional videos. It's worth reviewing a few of these - because sometimes just shifting your body weight to the other side is enough to change the dynamics of a photo!
3. Light is your friend
While looking through various vacation photography tips, you may come across information that in order to get an interesting photo, the most important thing is light. Of course, this is true, but... what next? Where to look for the light, what time is best for a session, what to look out for? The questions keep piling up, the trip is slipping away, and frustration is mounting - but this is not what travel photography is all about!
In fact, perfect light can surprise you at any time of the day. However, there are certain times when the aura becomes exceptionally favourable. These include 4:00, 5:00 or 6:00 a.m., which tempt with amazing colours and empty space - which is especially important when photographing crowded places, such as Rome. Another interesting time is the blue hour, i.e. a dozen or so minutes after sunset. Photos taken at this time will impress with the blue sky!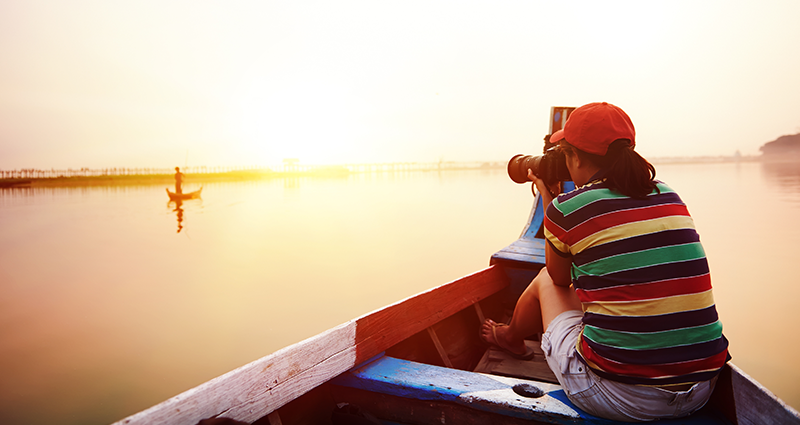 4. The best travel photography tips for beginners? Have fun with photography!
Speaking of travel photography tips for beginners, we have to mention experimenting. It doesn't matter if the weather is not good or it's impossible to take a "traditional" photo - take out your camera and... experiment! Maybe the fog after the rain will add magic to your shots? Or maybe an unusual frame will turn an ordinary selfie into something special? It's worth checking out - especially as these travel photography tips and techniques require neither specialised knowledge nor specific equipment.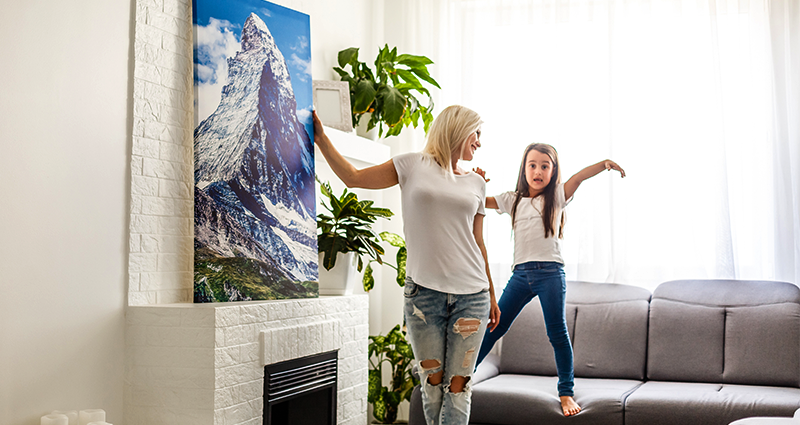 5. What to do with the effects of vacation photography tips?
Vacation photos seduce, entice and transport you back to your favourite moments in a matter of seconds. Instead of hiding them in a drawer or on a hard drive, you can turn them into something unique, such as a photo canvas. Did you manage to capture some amazing landscapes during your trip? Because if so, a photo canvas is the best thing that could happen to such photos! Of course, you can choose any photo - a seaside portrait, a funny photo from a tent or a smiling selfie - and design the canvas yourself, using an intuitive creator. There is a wide range of formats available, so you can create quite a large home gallery!
And if not a photo canvas, then what? Well, it all depends on your imagination, because photos inspired by vacation photography tips work anywhere, literally. On the fridge as photo magnets, in a photo book designed according to your own idea, or on retro prints.  And while designing the photo products, you can enjoy the holiday views again!