Baby and toddler Christmas photo shoot ideas
by Anna,
26 Nov 2020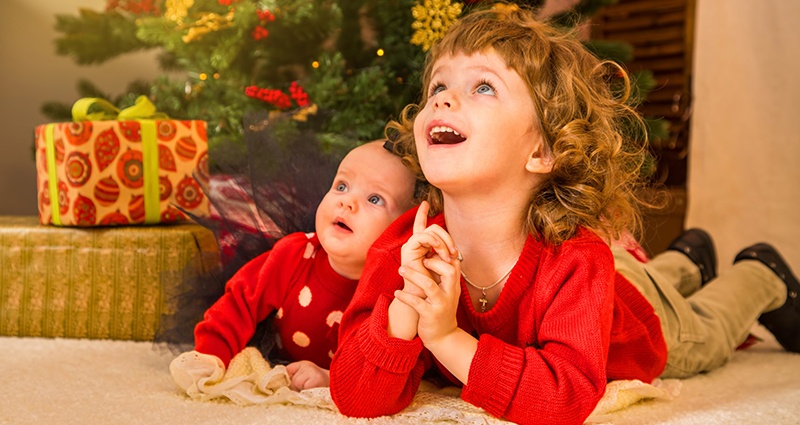 Christmas is when you can spend quality time with your family. It seems to be the most characteristic time during the year, too (well perhaps except from Halloween :)) The Christmas tree, the ornaments, lights, presents and all the family members around. How to use this perfect combination? Organise a photo shoot! You don't need to hire a professional photographer, you can do it yourself in the comfort of your own home!
Christmas decorations and the Christmas vibe are undoubtedly special. It's the time we wait for and want to celebrate as long as we can. That's perhaps why the season for selling Christmas ornaments starts already in November! Therefore, we decided to present you with some ideas for Christmas photo shoots with your children. Remember, preparation for this special time can be a good occasion to take a lot of photos! This way you can not only spend quality time together but also create an unforgettable keepsake for many years!
Ideas for a baby photo shoot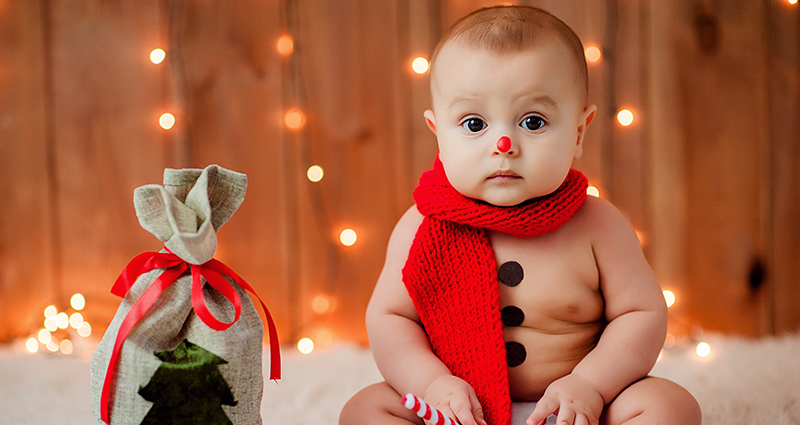 When a baby is born we tend to experience everything for the first time: the first walk, the first holiday together, the first soup, etc. Among these 'first times' there's the first Christmas. The arrival of a new generation makes us appreciate the family time even more!
A baby Christmas photo shoot is one of the easiest to organise. You don't have the problems with escaping 'models' yet, the baby doesn't move so vigorously so you won't get too many blurry photos. Eating or destroying decorations don't apply either. It's enough to outfit your baby in some Christmas clothes – colourful creepers, red chequered dress or simply some Xmas socks or a scarf. Another idea may be taking photos of your baby in a nappy only and a Santa's hat or with reindeer ears.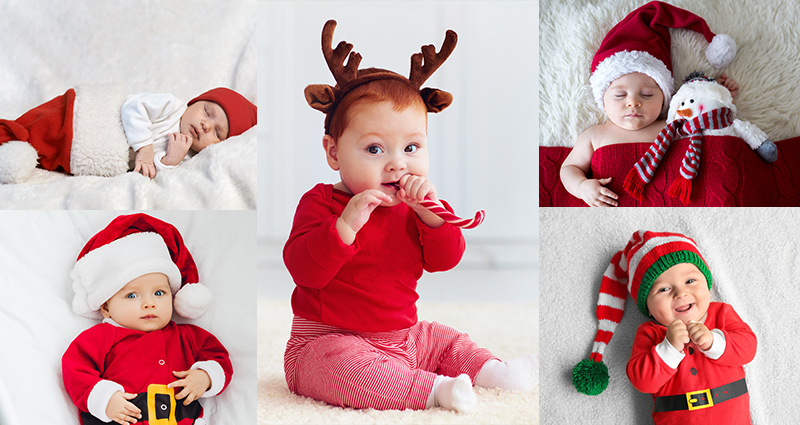 The photos can be taken almost anywhere: on a blanket, next to the Christmas tree or presents.  Use the time when your child is still so small and put him into a present box! A new born is still small enough to fit a Christmas sock too :) It is also quite easy to occupy the baby with shiny and twinkling ornaments that will look great in the photos!
When taking photos of toddlers who can sit and crawl around try to catch their natural interest with the decorations. The moment they are trying to reach for a glass ball can be a perfect occasion to take a nice shot!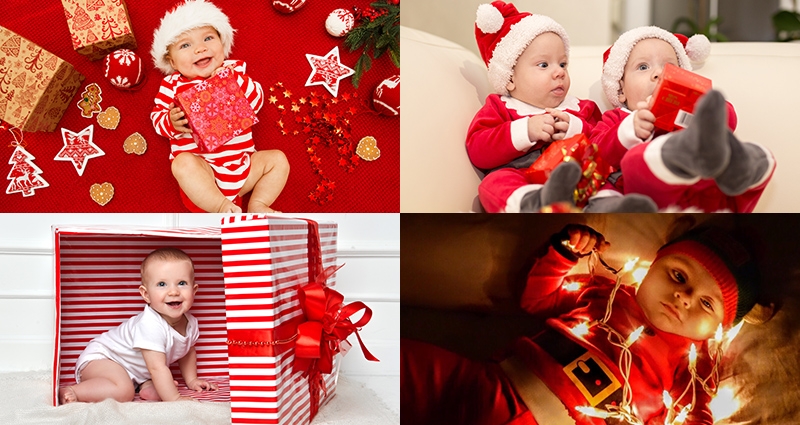 2 and 3-year-old baby Christmas photo ideas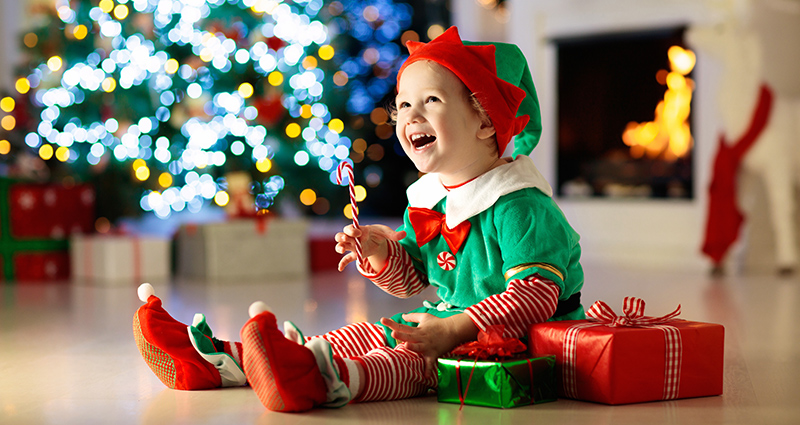 Such a photo shoot isn't the easiest to deal with. First of all, everything has to be organised well beforehand. Your child has to be rested, in a good mood and definitely not hungry. Still, have some toys and snacks at hand to keep him busy when he gets bored.
If you're planning a family photo shoot, prepare some winter-evening accessories:
- get everybody the same pyjamas or sweaters,
- prepare hot chocolate in Xmas mugs,
- use a big fluffy blanket and pillows.
If there should only be your child in the photo it's enough if you surround him with Christmas decorations – the Christmas tree, lights or glass balls – and let him play with these. You can take pictures with a lot of accessories but not too many at once. Christmas ornaments are usually quite glittery so it's enough to use one or two in one shot. Shops are full of Xmas clothes and accessories for children – you can find anything from colourful clothes to Santa outfits. It's worth getting them if you'd like a funny photo session. If you're into something more classic, outfit your little child in some elegant clothes matching Xmas colours like burgundy and bottle green or silver and navy blue.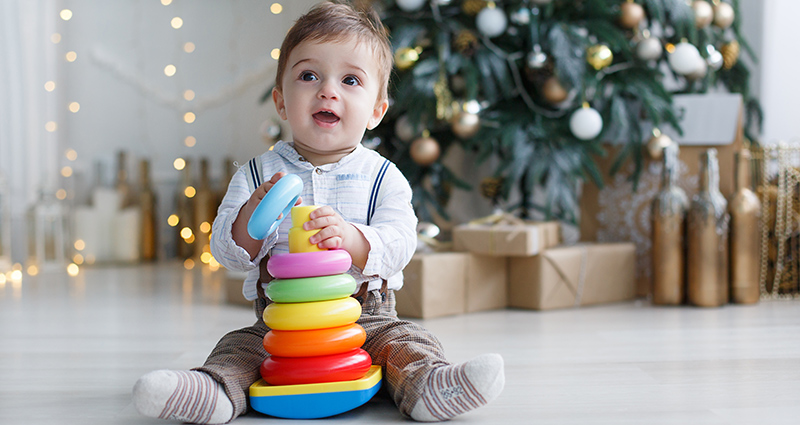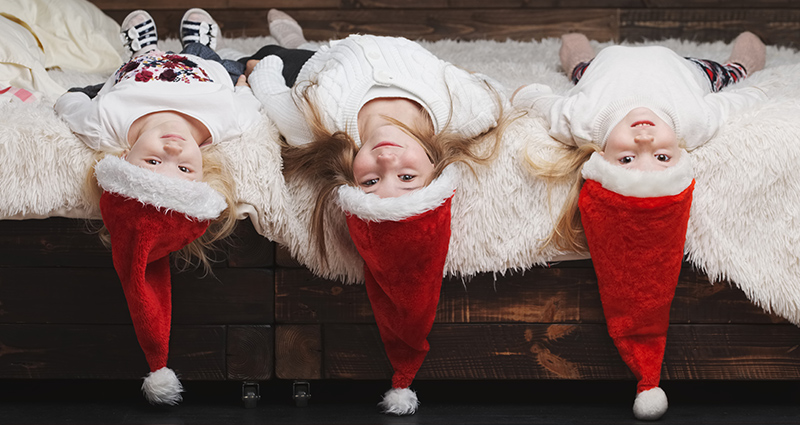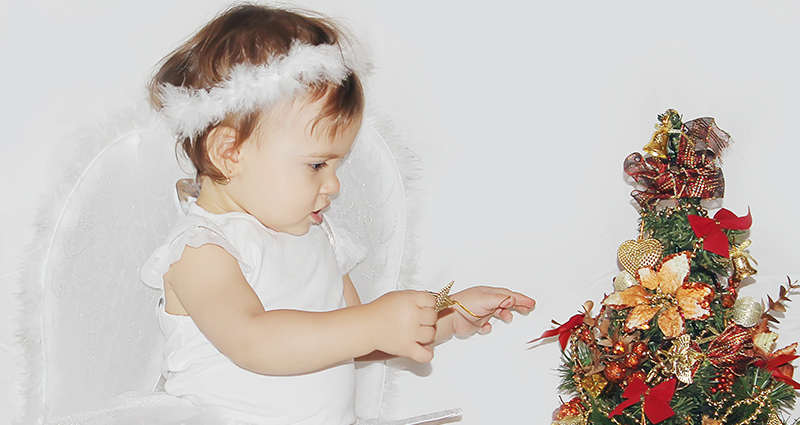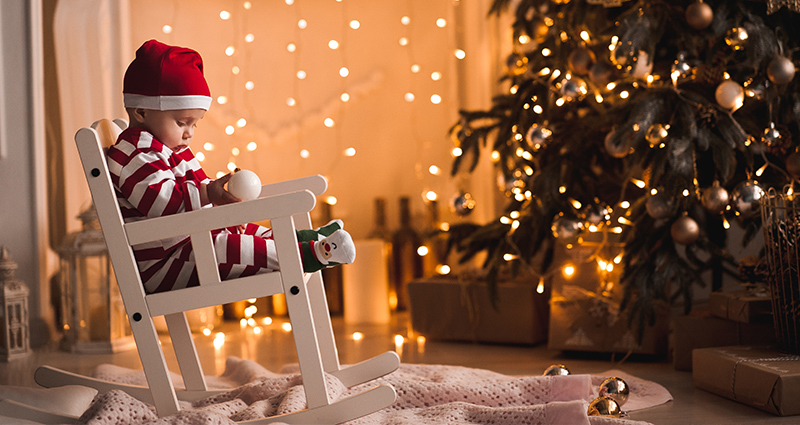 Children Christmas photo shoot ideas
Adulthood taught us to buy Christmas cakes, dishes and ornaments because it's so much easier and faster. Parenthood teaches us that coming back to celebrating Christmas preparations can be fun too. We want our children to have as wonderful memories as we do. Therefore, when our child is already a bit older and able to remember what happens around, we come back to:
- cutting and glueing Christmas decorations,
- baking and decorating Christmas cookies,
- discussing if we've been good enough to get a present from Santa
- placing Christmas presents under the Christmas tree when everybody's asleep.
And such preparations are the perfect occasion to take a couple of unforgettable photos! They will definitely help your child and you remember all the celebration and make a perfect keepsake for years to come!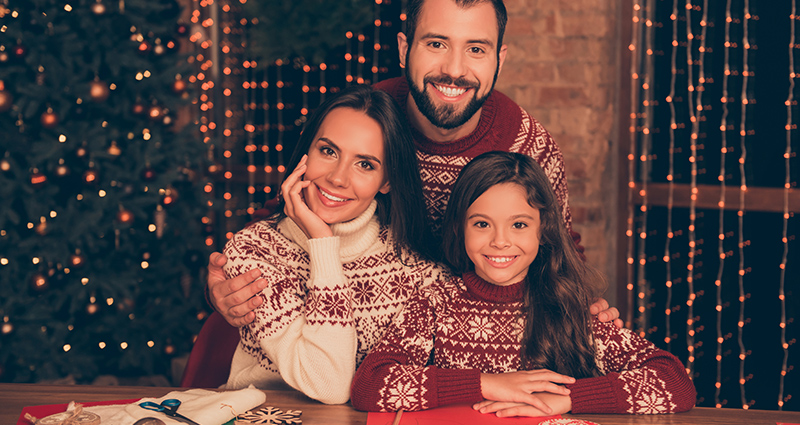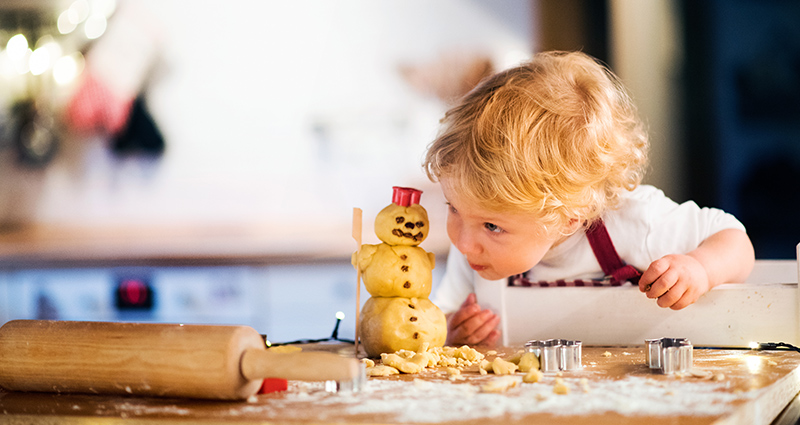 Where to use the Christmas photo shoot photos?
Such photos can be definitely used to create and order a Photo Book. We recommend choosing one of our templates dedicated to Christmas. It will make a great background for all the pictures you've taken.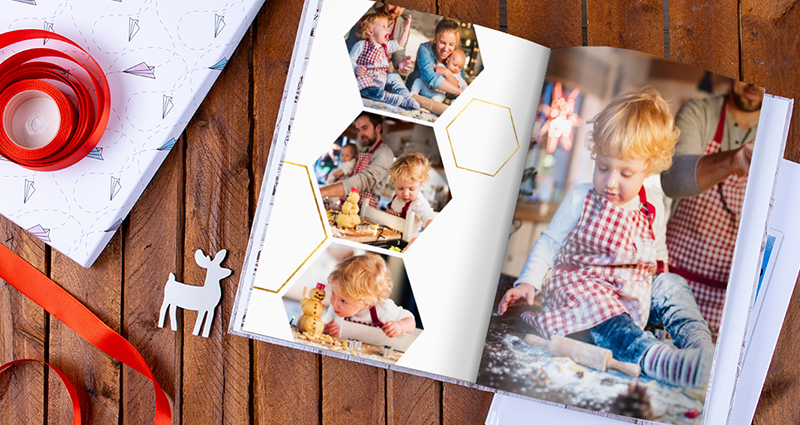 If you'd like to design a Photo Book to sum up the whole year, you can choose one of the yearbook templates, e.g. Honeycomb, Yearbook or Year in Review. They use universal backgrounds that will go well with all sorts of photos (from Christmas, holiday, school, etc.) and are already divided into months.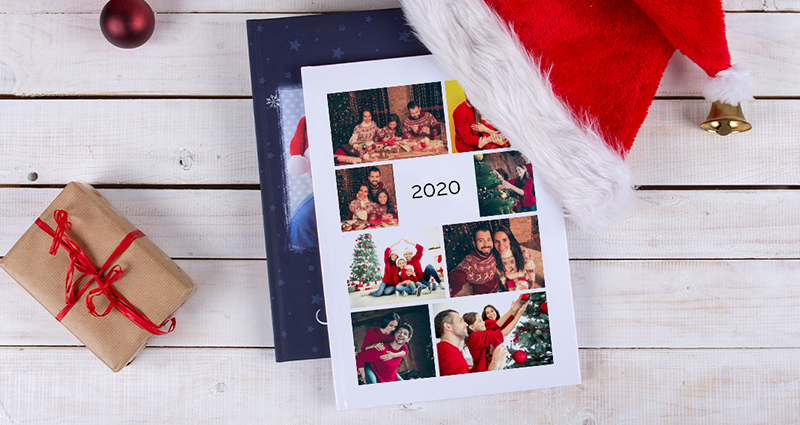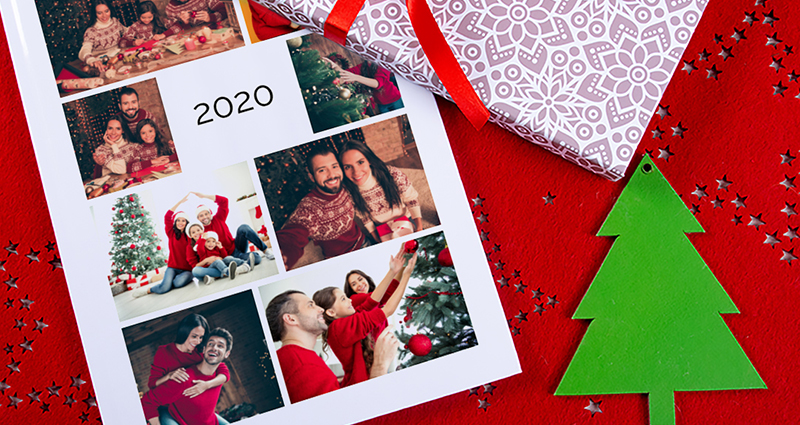 It's especially a good thing, which will certainly be appreciated after a couple of years, to create a Photo Book every year. To make the collection look special stick to one format only, e.g. the elegant 9.5x9.5 inches.
The Christmas photos can be used to design a Calendar, too. Added to the winter months, they will remind you of how things looked like last year and, of course, show you how fast kids grow :)
Has any of our ideas inspired you to organise a children Christmas photo shoot? Perhaps it won't be your first time and you can share some ideas too? Leave us a comment so we can use some of them as well :)