5 Non-Typical Ideas for a Holiday Photo Book
by Anna,
15 Sep 2020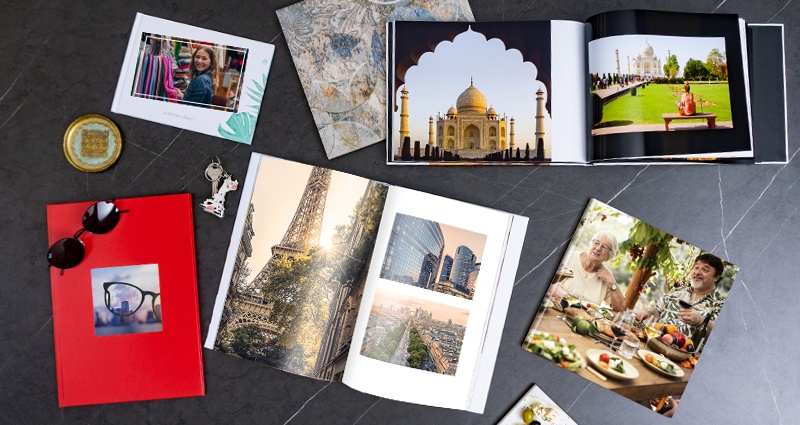 We bet you still remember about them. You look at them and think: this time last month I was eating fresh fruit on the beach. Soon, though, you will forget about them– you'll go back to the daily chores. Unless, you design a non-typical Photo Book. Then, you will, for sure, be coming back to your holiday photos again and again.
If Photo Books can be divided into more and less important, then holiday Photo Books would certainly be the most significant ones, even though they only present small bits of our lives. Travelling, though, is one of the most popular dreams, and a way of life for some.
Those who travel from time to time and those who, on the other hand, don't travel 'from time to time' can sometimes lack the idea on how to organise their photos and what kind of Photo Book to design. Perhaps the photos you have taken have a hidden potential and can be turned into a non-typical book?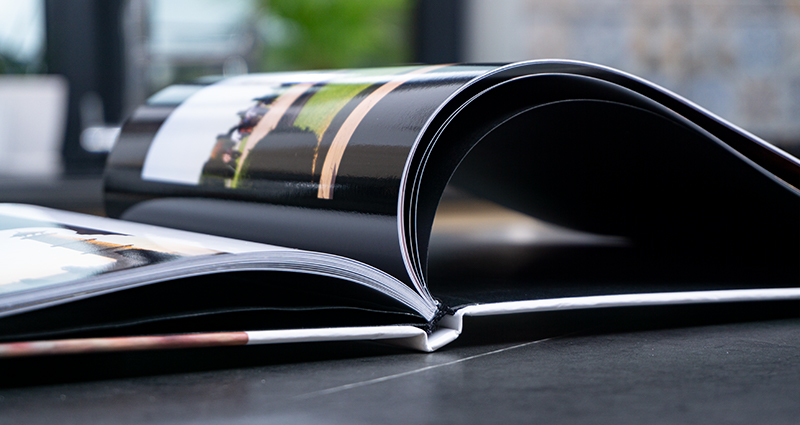 1. A culinary trip
Delicious, local cuisine can be a major point when choosing the holiday destination. Spanish churros, Greek tzatziki, Swedish Kanelbullar, Italian pizza, French cheese – are just a few examples of holiday delicacies that we would like to come back to when we're back at home.
We're not (yet) able to transfer the taste of pizza from a small Milano cafe to a Photo Book, but we believe the sheer fact of looking at the photo will make us feel better and will recall the beautiful moments. We hope the food you order on-line while looking at the Book will taste almost as perfect as the one from your holiday.
And if you are looking for an inspiration for your next travel and you love eating, check our culinary guide to Europe. It's purely amazing how different and delicious the cuisine in each country may be.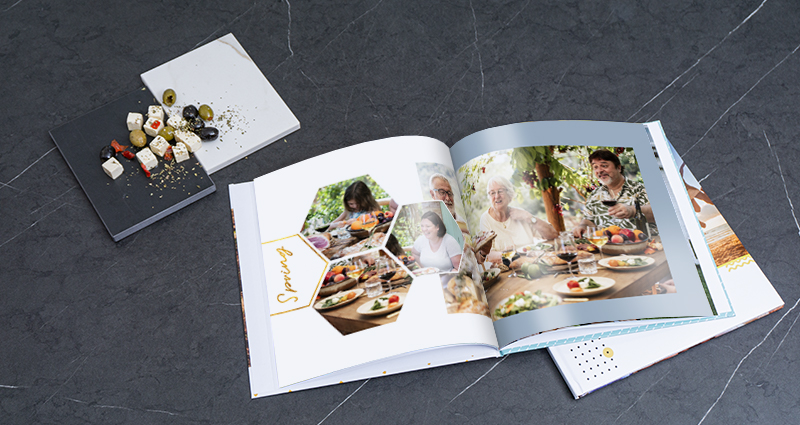 2. Monuments and architecture-based travel
Active holidays are not only those spent on water sports or climbing mountains. They may also be based on sightseeing cities, towns and exploring their architecture and monuments. Photos of churches, museums, bridges, castles, tenement houses, and other can be basis for quite a thick Photo Book. You can entitle it 'Castles in Slovakia' or 'Spanish Architecture'.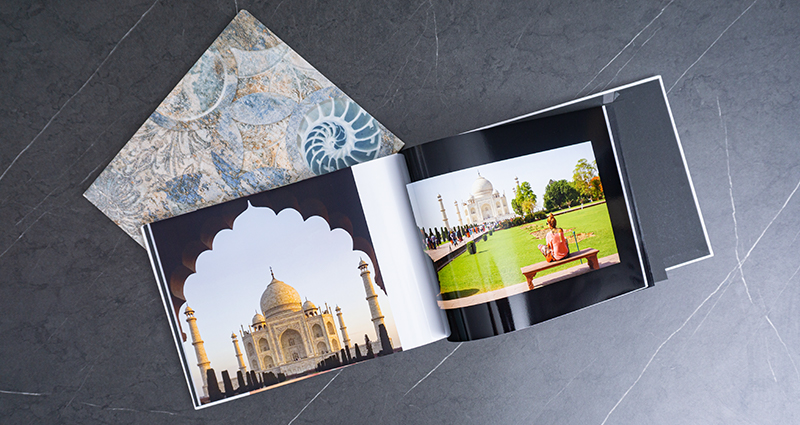 3. The companion
Do you have something that you always take on a trip? It already has this sentimental value and you can say 'oh, it's travelled so many kilometres with me'. Sometimes it's a small object like a mascot, sunglasses or your favourite backpack.
If you can't imagine travelling without it, take a photo of it (in a similar arrangement) in all the places you visit. For instance, a photo of the sunglasses on a sunbed, your mascot photographed against the most prominent building in the area, etc. A Photo Book with such photos will be a great summary of your travels so far!
Useful tip: It's worth adding text in such Photo Books – with time you may simply forget what country or city the photo was taken in :)
4. Popular places in the world
There are certain places and monuments that are described in every tourist guide of the given country. Big Ben in London, Oia overlook on Santorini, the Eiffel Tower in Paris, the Colosseum in Rome – the list is long.
Although it may seem like the places have already been photographed from every angle possible and you might as well create your Photo Book by adding some pictures found on the Internet – well… nothing further from the truth. No one sees what you see. How many times have you seen a photograph of a familiar place that looked nothing like it in reality? Have you ever seen it that way? The answer is probably 'no'. If you're curious about they ways you may look at some well-known monuments to take a unique photo, check our 7 tips on how to get ready for taking photos on a trip.
Such photographs may not only be something that completes your Photo Book but also an idea for a separate one, e.g. the greatest monuments in Europe seen from your own perspective.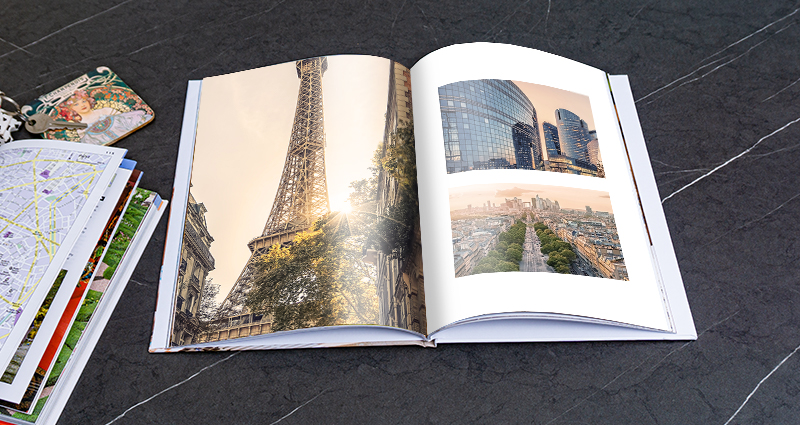 5. The local colours
Staying in a small guest house, far from the most popular places for visitors, eating in local taverns, travelling by public means of transport – if such a form of holiday sounds more familiar, design a Photo Book showing the real colours of the area. You can focus on:
→ the way the typical houses in the area look like,
→ how the locals dress and what they do in their leisure time,
→ how the shops and stalls that the locals shop at look like.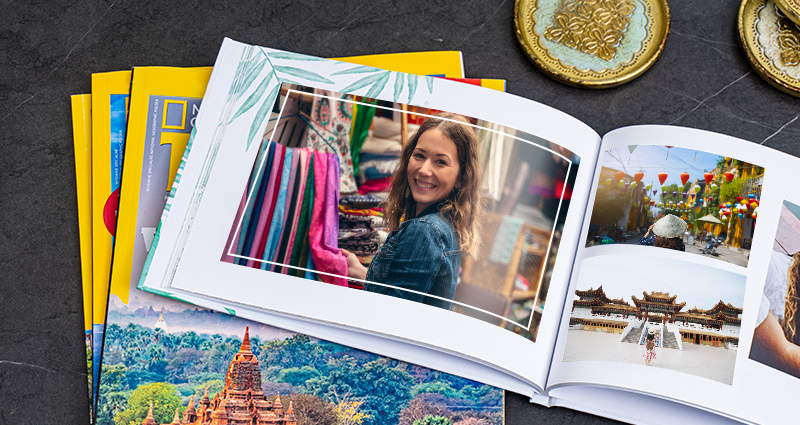 And how do your travel Photo Books look like? Are there any non-typical ideas? Perhaps you've just decided to go for one of our ideas? Let us know in the comments – or even better – show us the Book when it's ready by tagging us on Instagram (@Colorland_US).