Sharebook 2.0 – do you already know our new covers?
by Anna,
14 Dec 2018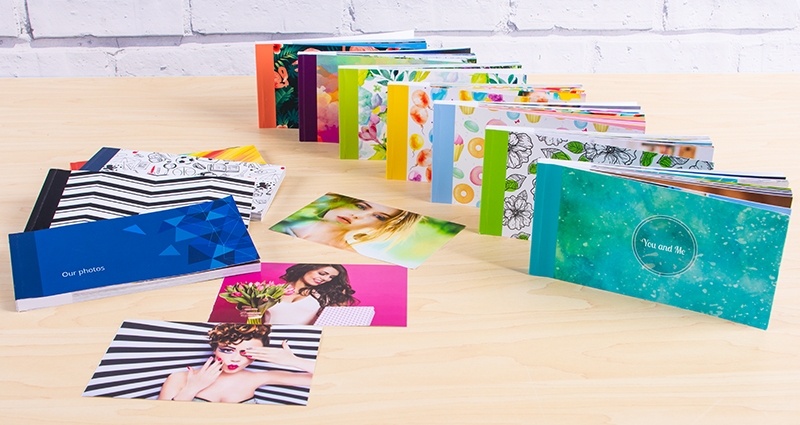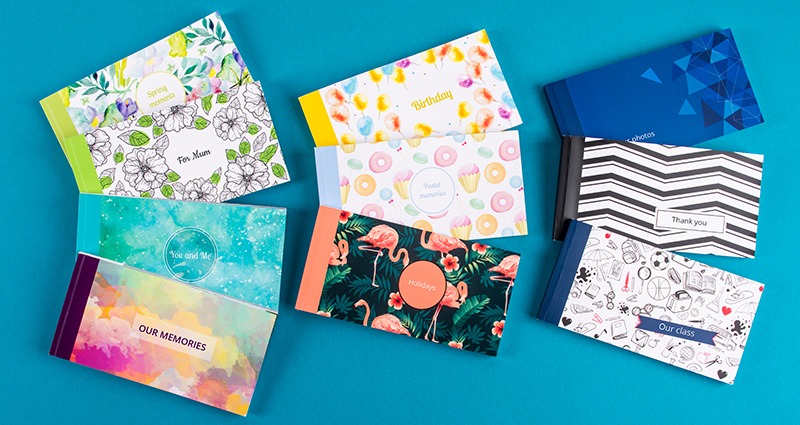 We are more than sure that there are real Sharebook fans among you and those who are still getting to know its advantages. Especially for you, we have prepared something extra! Do you already know all the new covers of this mini photo book? Be sure to read this short article and get to know our latest update! There are 10 new covers thanks to which you will surely find something tol highlight the character of your photos!
What is more, along with covers, we have recently introduced another innovation – there is an extra space for text on each sharebook cover so that you can sign your mini album or personalize it with a dedication for your beloved ones. Don't you believe us? Check it for yourself!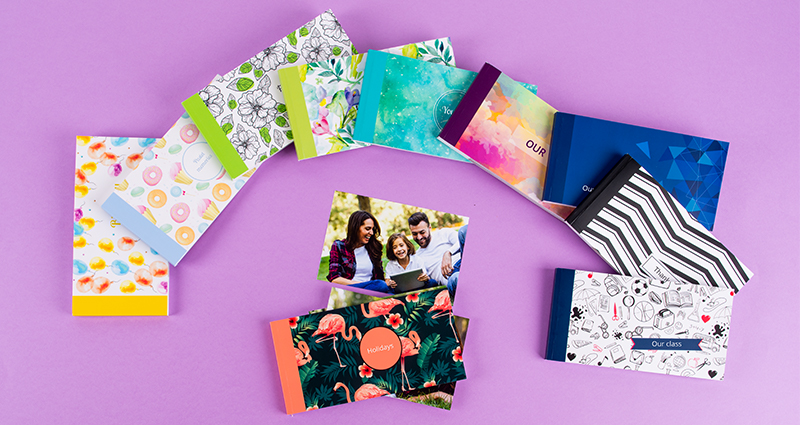 1. Spring flowers – a delicate spring cover with watercolor flowers, a perfect gift for your beloved one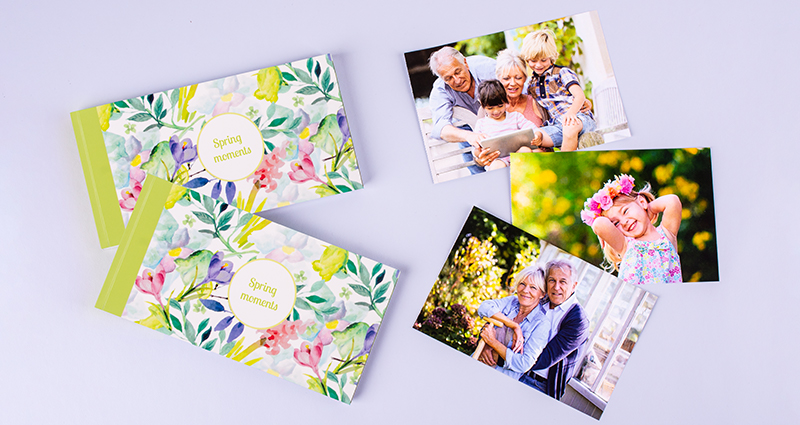 2. Old fashioned flowers – another cover with a floral theme with one dominant color – green. It is a universal cover thanks to which it can hold all kinds of pictures.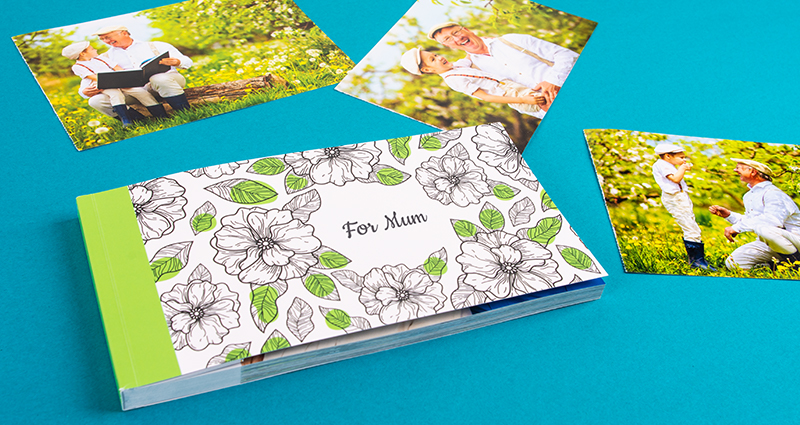 3. Aurora Borealis – a cover for all dreamers in beautiful blue and turquoise colors.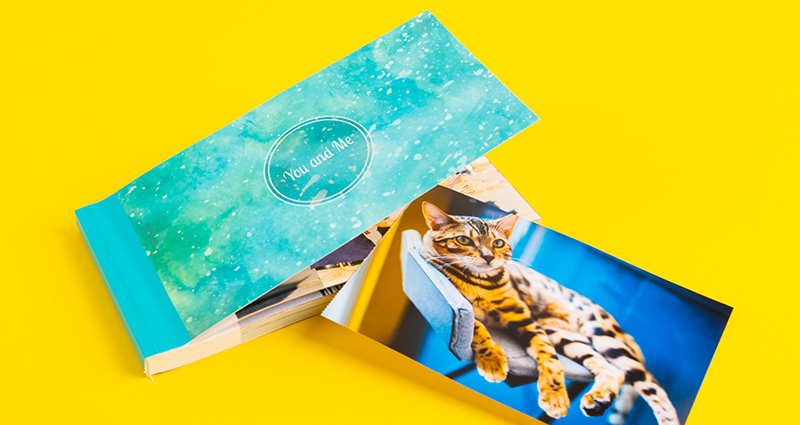 4. Pastel Sweets – a cover showing ice cream and doughnuts in pastel colors thanks to which it is perfect for all Sweet Teeth who want to keep their #foodporn photos for years to come. It will be also great to immortalize your holiday pictures.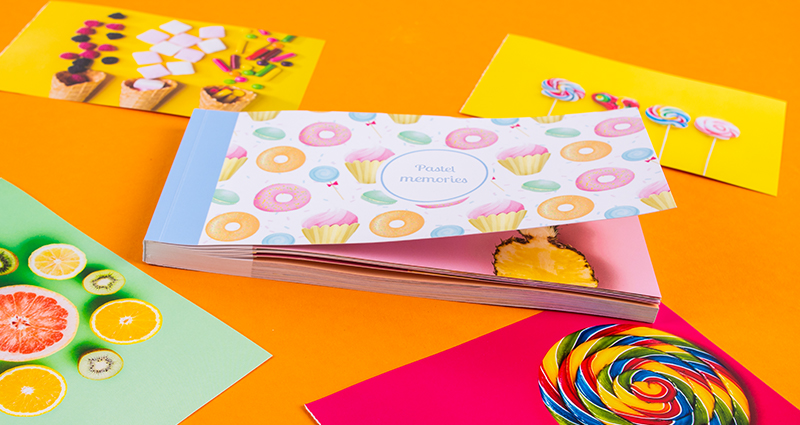 5. Insta Color – a cover inspired by one of our bestseller photo book templates with the same title, designed in pastel pink and purple colors, perfect to highlight the holiday character of your pictures.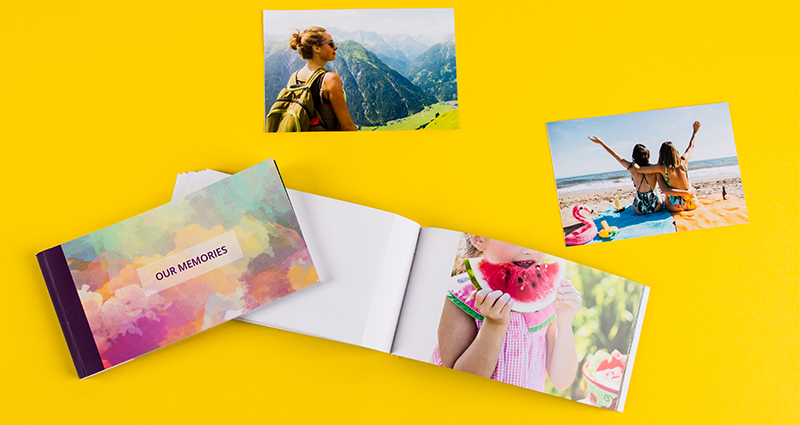 6. Colorful Balloons – are you looking for a birthday sharebook cover? Here it is! Colorful Balloons will work great as a photo booklet cover with photos of a birthday party but also as a sharebook cover made as a gift for your relative.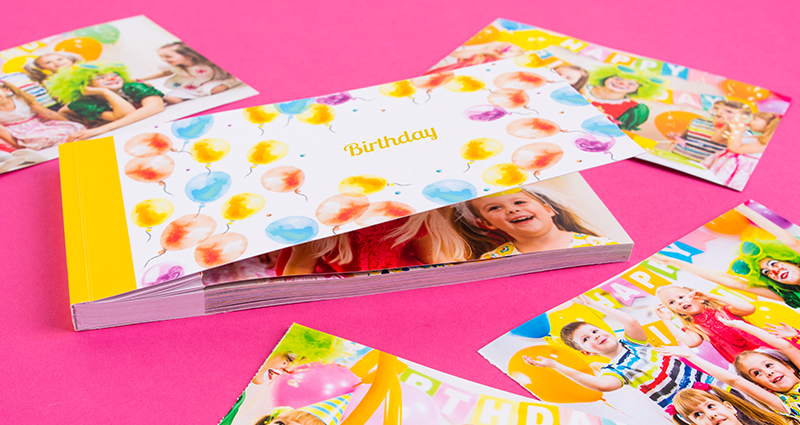 7. Flamingo – another holiday proposition with trendy flamingos and monsteras which is an absolute must-have in your collection!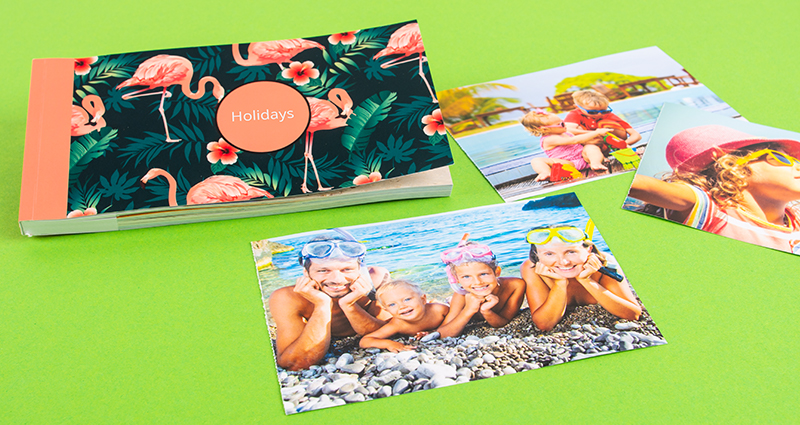 8. Abstract Art – a cover in navy blue colors with triangles thanks to which it is very universal and perfect for people who don't like splendour and loud patterns.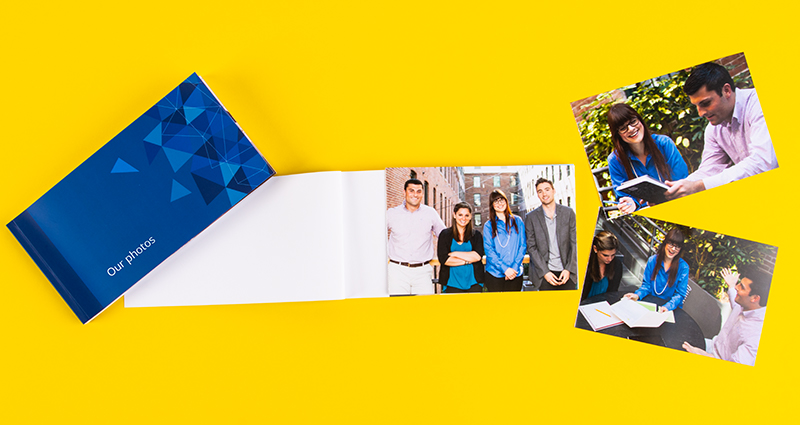 9. Minimal – a minimal black and white cover with zigzags, both classical and universal which will be perfect to hold all kind of photographs.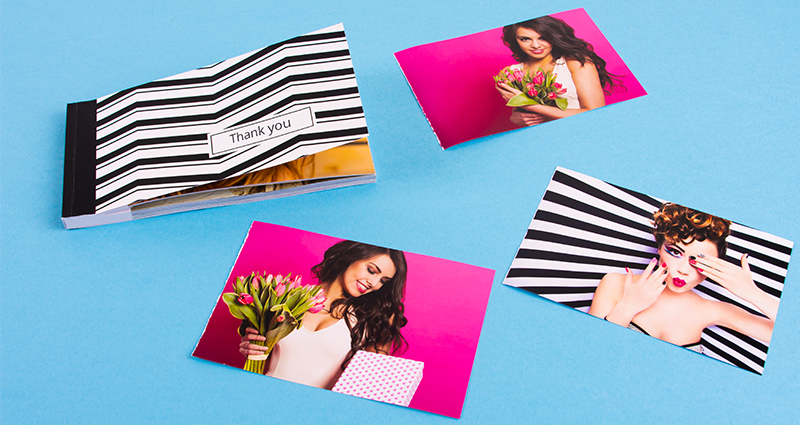 10. School Memory Album – the last proposition for the youngest ones, a typical school cover which will be perfect to create a mini version of a traditional yearbook.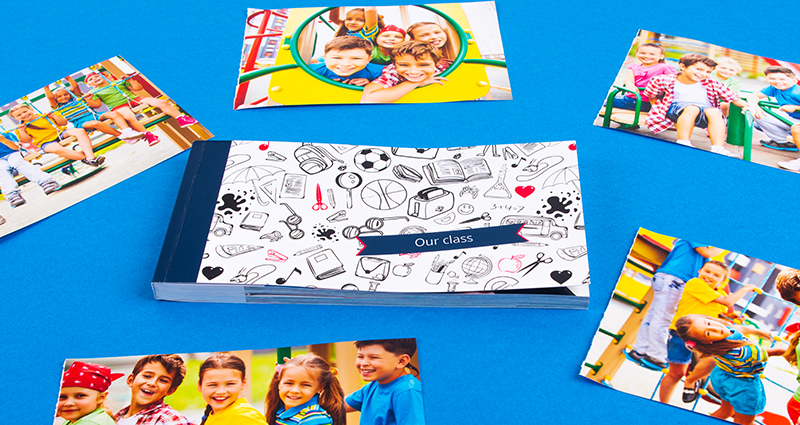 We hope we flattered your taste and among so many patterns to choose, you will find the one you are looking for! Be sure to let us know what you think in a comment!
We are extremely curious about your projects, therefore we encourage you to tag your photos of our products (and especially those of new sharebook covers) on Instagram or Facebook! We will be more than happy to share your joy of a new photo product!