Ideas for homemade Christmas gifts
by Anna,
03 Nov 2021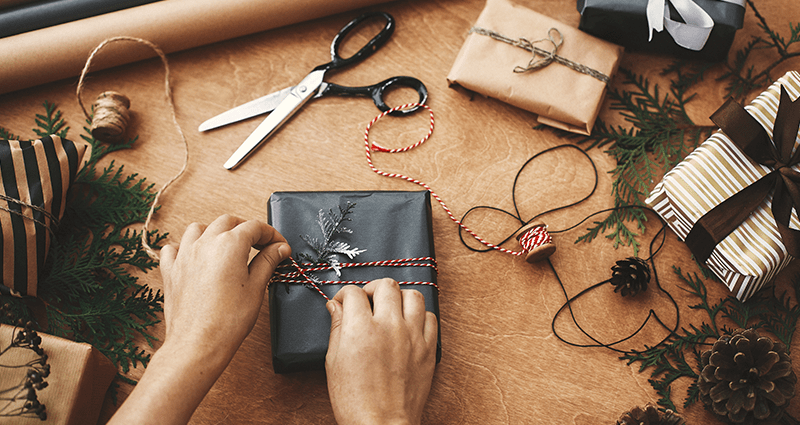 Christmas is just around the corner! It's worth preparing for this most beautiful time of the year, especially in terms of gifts for loved ones. Have you got any ideas yet? Because if not, we have prepared some interesting ideas for homemade Christmas gifts - easy to make, and without leaving home. Check out our suggestions!
One of the classics of homemade Christmas gifts ideas - photo canvas
A handmade photo frame is already a classic gift. It's time to refresh this homemade Christmas gift idea but in a much bigger size. What are we talking about? A high-quality photo canvas that you can design from scratch!
The choice of design options is very wide, so you can easily match the gift to a particular person. A Christmas photo canvas for parents with photos of their beloved grandchildren? There you go, such a ready-made collage can be found in our collection - just add the chosen photos! Or maybe a simple photo canvas, where the main role is played by the photo itself, without any additional decorations? This option exists too! Photo canvases are a perfect match for all occasions - wedding and engagement sessions, effectively bringing out their beauty and depth. Of course, they are also suitable for "ordinary" photos - although no photo is ordinary if it captures your favourite moments!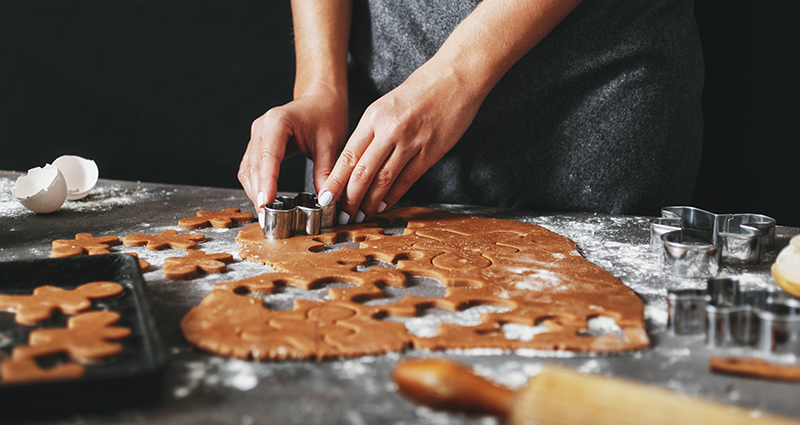 Unique homemade Christmas gifts - home-baked sweets
Gifts can be carved, assembled, designed and even... baked! Such as honey-scented gingerbread that is perfect as a unique homemade Christmas gift - and not just for gourmets!
All you need to make it is a good recipe, a bowl of icing and a handful of decorations. The rest is up to your imagination - it shapes both the final appearance of your cakes and the quantity. What is more, it's best to bake gingerbread in the company of friends - you're having a great time, and you're creating confectionery masterpieces for your loved ones.
That's also why it's fun to take your camera or a smartphone with you when you go gingerbread baking. Lots of unforgettable moments guaranteed!
Cheap DIY Christmas gifts? Homemade cosmetics!
Who says great Christmas gifts have to be expensive? That's right! One of the most interesting cheap DIY Christmas gifts is creating homemade cosmetics, such as fruit-scented sugar scrubs or bath salts. How to make them? Here, with help comes the Internet and numerous recipes for homemade cosmetics that are safe, natural and beneficial for the skin. It is also worth buying natural fragrance oils and elegant jars - after all, DIY cosmetics must delight with their aroma and appearance!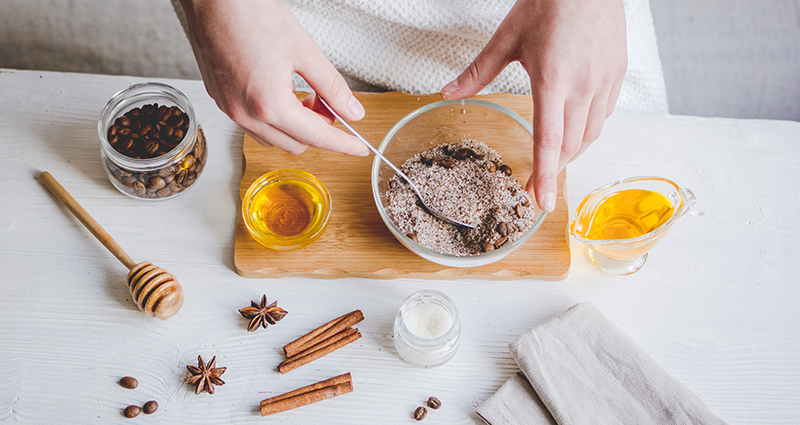 Easy DIY Christmas gifts - a photo book full of good memories!
Would you like to surprise someone with homemade Christmas gifts, but you are short on time, patience or ideas? Then the technology can come to your rescue in the form of an intuitive online creator. It allows you to design a personalised photo book that is tailored to your recipient's needs - from the cover to the photo captions. All you need is your favourite photos and some free time to create the project. It's also good to have an idea, and, instead of using lots of different photos, opt for something themed. Maybe you can use photographs to show the history of a friendship? Or choose photos from your school years, with obligatory quotes from your teachers? There are many ideas, as well as many templates and clipart which you can use.
Another of the cheap homemade Christmas gifts - home-made preserves
Jams, fruits in syrup, homemade sauces... you can encapsulate a lot of flavour - and love - in a jar.  And it's the perfect and cheap homemade Christmas gift when you have a lot of people to give and a tight budget. You don't need any special skills to make preserves, just a good recipe and maybe a few tips from more experienced people.
Instead of traditional fruit preserves, you can also make salted caramel - perfect for cakes, pancakes and eating straight from the jar!