Funny Christmas captions
by Anna,
24 Nov 2023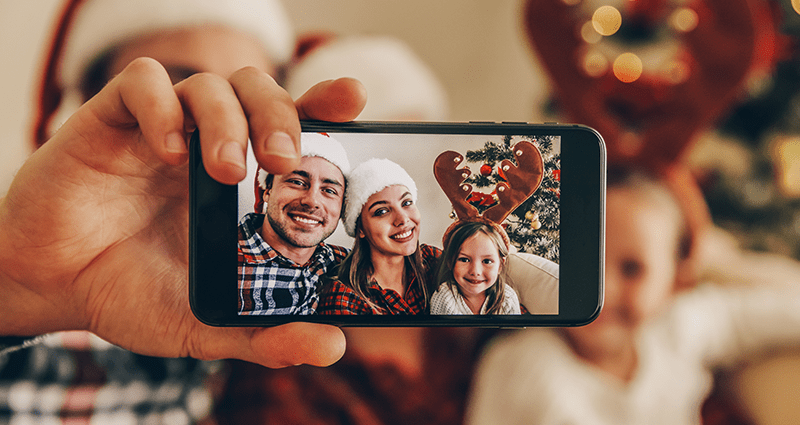 Christmas photos are an annual tradition. Even if you run away from the camera all year round, during the Christmas season you're bound to be the hero of a few photos. No wonder - the images captured during Christmas are magical, and it's fun to go back to them. Preferably in the form of photo products with funny Christmas captions. Here are some inspirations!
Christmas captions for photos - why?
Sometimes funny, sometimes touching, always making us smile. Christmas captions for photos are a great idea for turning ordinary Christmas photos into a special journey through memories. It's worth taking advantage of this feature - especially since it's right at your fingertips when designing photo products in the online photo creator. You can include Christmas captions for photos in almost all of your photo products: from photo books to photo calendars with your favourite images and even on photo mugs. What's more, you don't have to opt for the traditional Merry Christmas captions. Instead, choose a song quote, a funny slogan or... a declaration of love, but in an unconventional way. If you have a lot of funny sayings in your family, the captions can be personalised. A Christmas photo book filled with funny comments from grandma, or your favourite aunt is something to behold!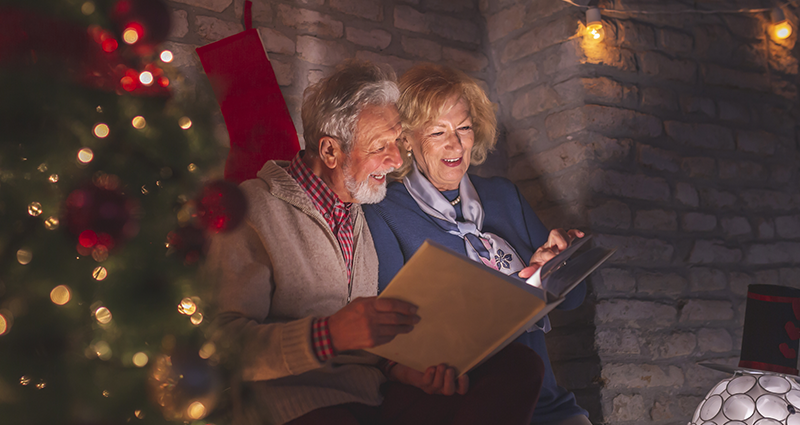 Christmas picture quotes from songs
Nothing captures the festive spirit more than your favourite winter hits. A playlist made up of these songs is perfect for baking gingerbread cookies or designing photo gifts for your loved ones. Some verses from songs can also be used as... Christmas picture quotes. Especially in the case of photo gadgets for people who love Christmas hits and who have been torturing everyone around with them since... September.
- "It's Beginning to Look a Lot Like Christmas."
- "Baby, it's cold outside."
- "Have yourself a Merry little Christmas."
- "Jingle bells, jingle bells, jingle all the way!"
- "Last Christmas, I gave you my heart."
- "I'm driving home for Christmas
   Oh, I can't wait to see those faces."
- "Have yourself a merry little Christmas."
- "Santa baby, just slip a Sable under the tree for me"
- "Let It Snow!"
Funny christmas captions
An afternoon nap in a bizarre pose, your pet stealing Christmas treats, the spectacular fall of the tree... Christmas is a generator of funny situations which just beg to be photographed. Did you manage to capture such a unique photo? If so, you know that the right frame is only half of the story.  You need funny Christmas captions to make your photo book or photo album unique and bring a smile to your face. You'll find some of these suggestions below. Do you have a photo for which the funny Christmas captions are perfect?
- "Ice, ice baby"
- "Christmas, here again."
- "Merry Christmas, wake me up when it's over."
- "Only cheesecake/ only gingerbread flows in my veins now."
- "I'm only a morning person on December 25th."
- "Santa Claus has the right idea. Visit people only once a year."
- "Christmas is the season when you buy this year's gifts with next year's money."
- "Once you stop believing in Santa, you get underwear for Christmas."
- "What happens under the mistletoe, stays under the mistletoe."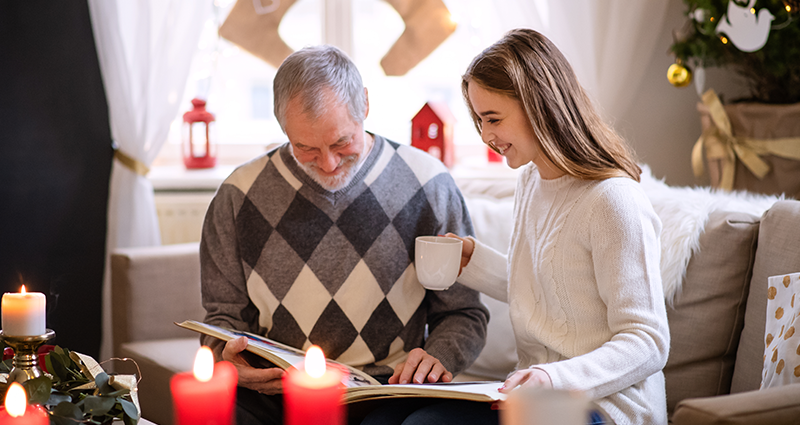 Romantic Christmas captions for photos
Are you preparing a Christmas photo book for someone special? Then these romantic Christmas captions for photos might come in handy!
 
- "Being with you is the true magic of Christmas."
- "You are the only person I want to find under the mistletoe."
- "Meet me under the mistletoe."
- "Make my wish come true,
   All I want for Christmas is you"
- "Christmas only comes once a year. The love that I have for you comes only once in a lifetime."
- "If kisses were snowflakes, I'd send you a blizzard."
- "No Christmas gift is greater than the gift of love."
Cute Christmas captions
- "A life without dreams is like Christmas without friends."
- "At Christmas all roads lead home."
- "Christmas Magic is in the air."
- "My favourite colour is Christmas lights."
- "Christmas is not a time nor a season, but a state of mind."