Choose the colour of the frame
What kind of gallery will you create on your wall? One, two or maybe three coloured gallery? ClickPic frames are available in three colours: white, wooden and black. You'll be able to see them, compare and pick one while desiging your frame in the editor. This way you can be sure to choose the most suiting colour.
All templates are FREE
2 templates to choose from
2 templates to choose from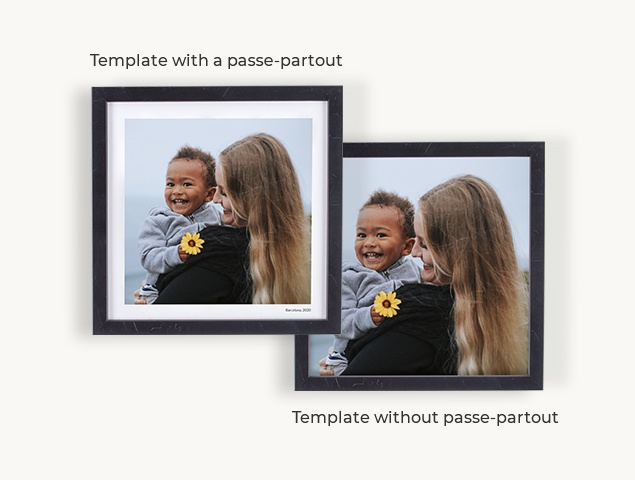 You've got two templates to choose from: with or without passe-partout. Passe-partout gives a sense of aesthetic space and focuses the attention on the photo. You'll also be able to add a caption below the pictures. If you choose the template without passe-partout then it will be better for less elegant, casual photos. You don't have to decide which one to choose right away. You'll see both variations in the editor so you'll be able to choose and compare.
Your gallery of memories
Your gallery of memories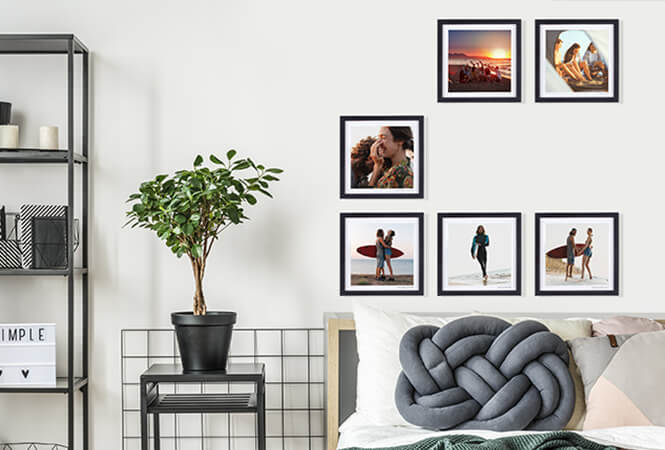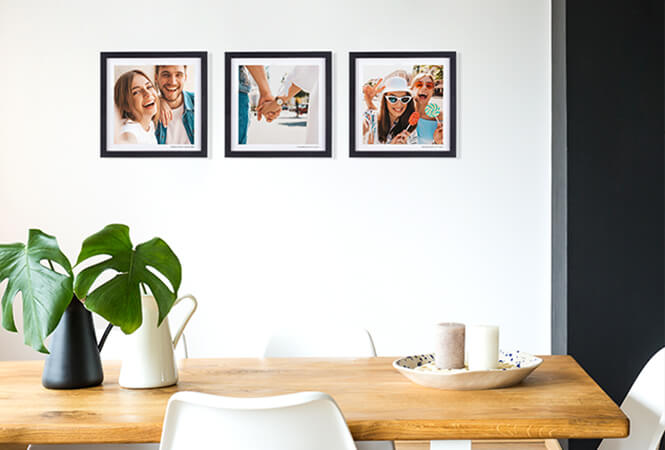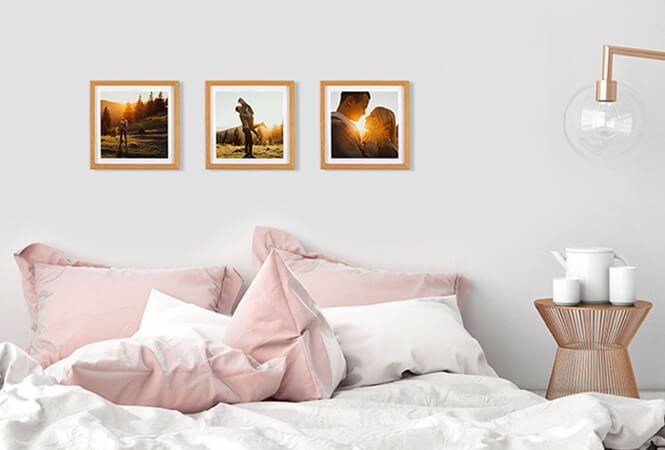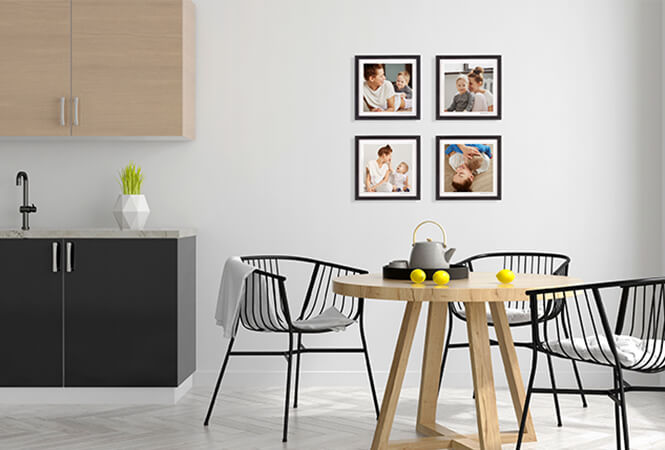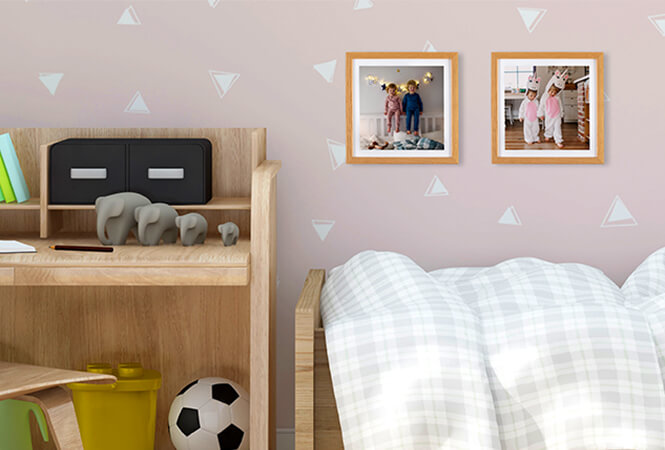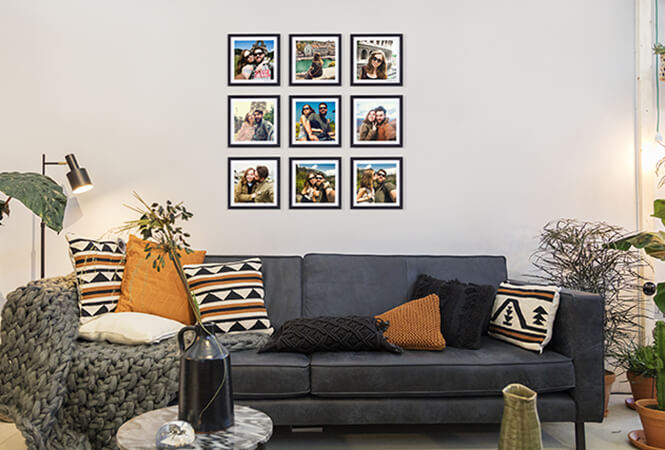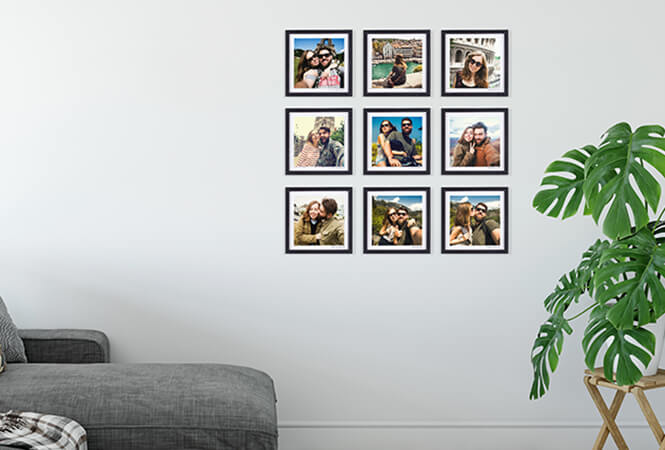 ClickPic is not only a way to store your memories but also an opportunity to uniquely decorate your home. Create your own layout on the wall and mix it up anytime you feel like it or add more ClickPic frames. Getting tired of the old layout? Take the ClickPic frame off without ruining your wall. Hang it somewhere else. Create new layouts, change them up. Play with memories.
Quick & easy mounting
Quick & easy mounting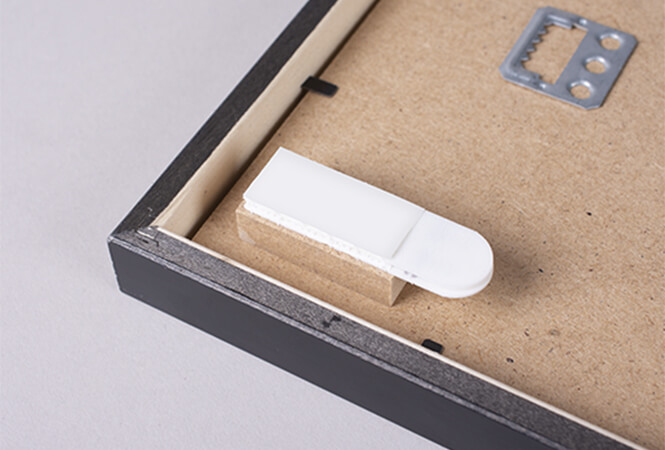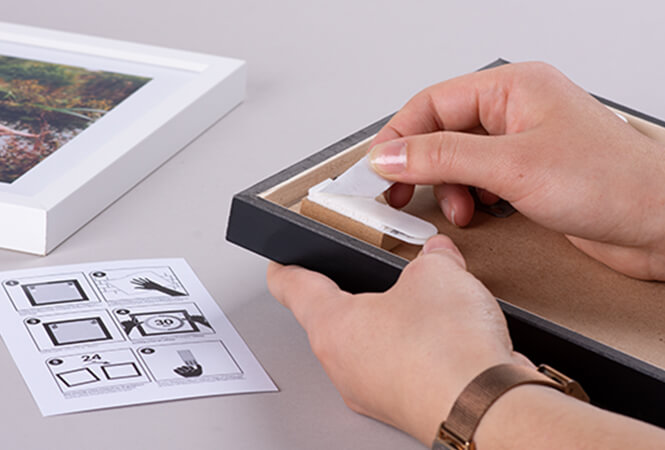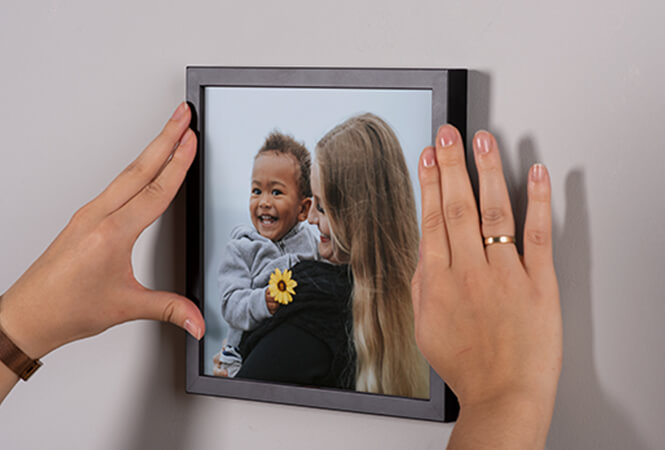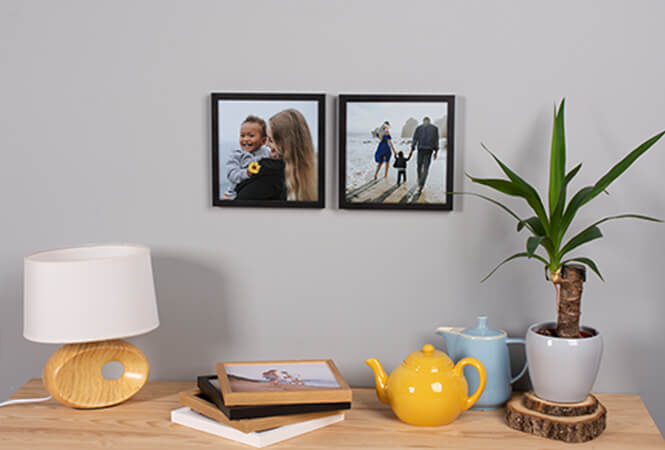 ClickPic frames can be mounted in a quick and easy way. You don't have to hammer nails or drill holes in your wall (it's of course possible if you're more traditional). Mount the frames with velcro strips which can be found at the back of each frame! Prepare the wall by making sure there's no dust, grease or dirt on it. Remove the protective foil from each velcro, press the frame against the wall and hold in place for 30 seconds. Quite easy, isn't it?
Bryan
The best quality at a reasonable cost (especially if you get a discount). I have tried other printing companies, and Colorland is by far the best. Normal printing has better color and detail than some other printers (who use silver halide).
Eamonn
Colorland always give great service
Eamonn
I have used Colorland on many occasions because they gave a great product & give a great service.
Eamonn
Very happy with the final product, high quality result and arrived quickly. One star lost for not having a search facility for finding clipart to add.
Ms Marie Marsh
I've used this company for photo magnets and have founs them great. top quality magnets. Super efficient service.
Mike Power
I recently ordered 46 individual Photobooks, and some with multiple copies. The support received throughout was rapid and extremely helpful. The quality of the finished products is excellent and the software was easy to use. I will be ordering aga ...
Ms Marie Marsh
Lovely magnet photos. Really good service. Great value.
Read more
opinions on
See more