Planning a baby shower – ideas, decorations, presents
by Anna,
22 Oct 2020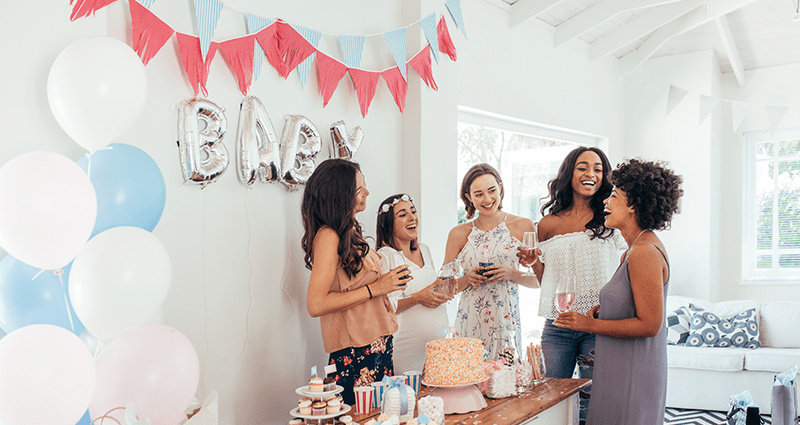 What's a baby shower? How to organise it? Who should take care of it? How long does the party usually take and what happens at a baby shower? We'll allay the doubts, give precise advice to the organisers, provide useful tips for decorating the place and offer some ideas for presents.
Baby showers seem to be purely American customs that arrived from over the ocean together with the Halloween pumpkin and the jolly Santa Claus with his reindeer. Indeed, the craze for baby showers started in the USA sometime between the first and the second World War. However, as it turns out, such meetings are much older than that and took place already in the Victorian period (second half of the 19th century).
When to organise a baby shower?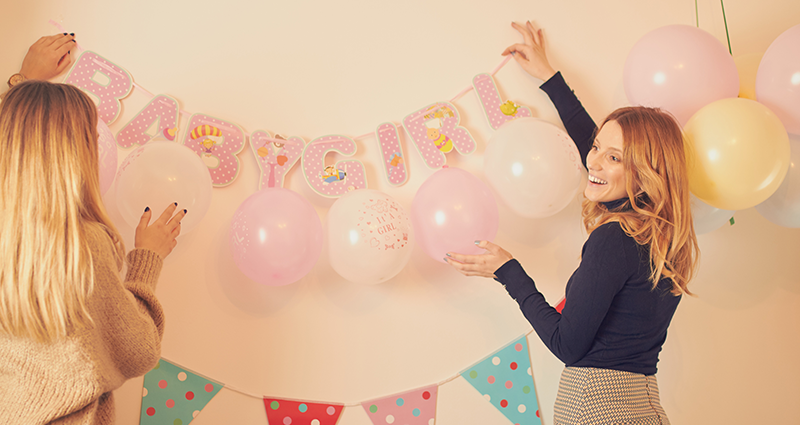 Baby showers are usually organised in the third trimester (usually in the seventh or the eighth month of pregnancy). Sometimes it's a surprise party organised by the closest girlfriends only but it can also be a bigger party organised together with the mum-to-be. Another idea is when the future mum only gets the date but doesn't know the details of the party. The important part is not to put it off too much as life can sometimes surprise us.
Baby shower – snacks and food ideas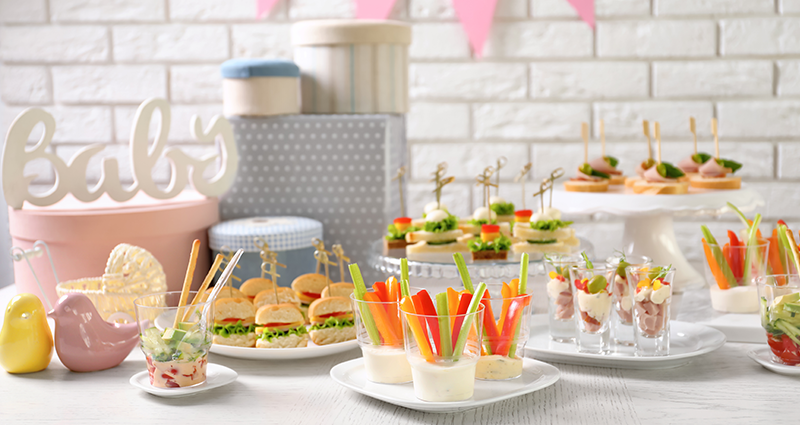 Sweet little things are the best snacks for a baby shower :) Cupcakes, cookies, cakes… They are normally decorated to remind us of the baby. What should be avoided? Things that the mother cannot eat – ripened cheese, certain types of ham, raw fish and alcohol.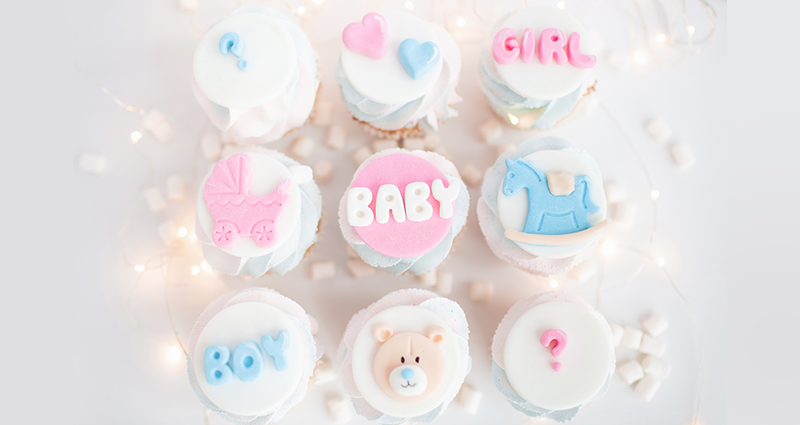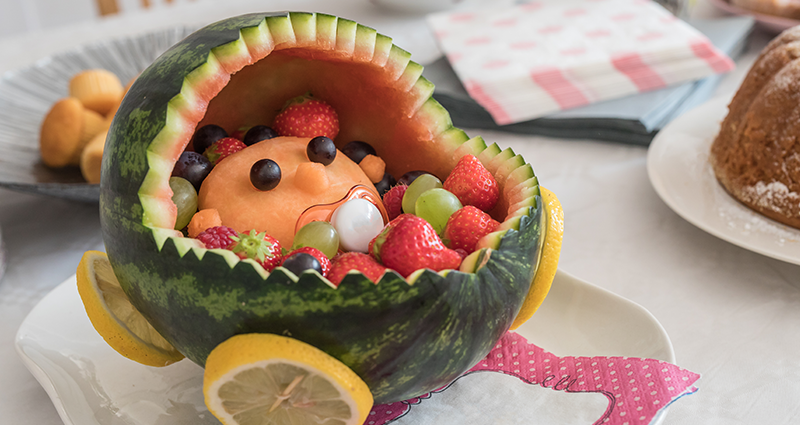 Baby shower – decoration ideas
Traditionally, the colour of the decorations has to be matched with the baby's sex. If it's a girl – pink should be dominant, if a boy – blue. Some mothers, though, don't like such stereotypes or do not know the sex. A universal solution is to choose delicate pastel colours. The most important part is the table decoration – colourful balloons, straws, matching napkins, etc. Some of the decorations can be prepared by you if you like DIY– e.g. garlands, and others bought in a shop.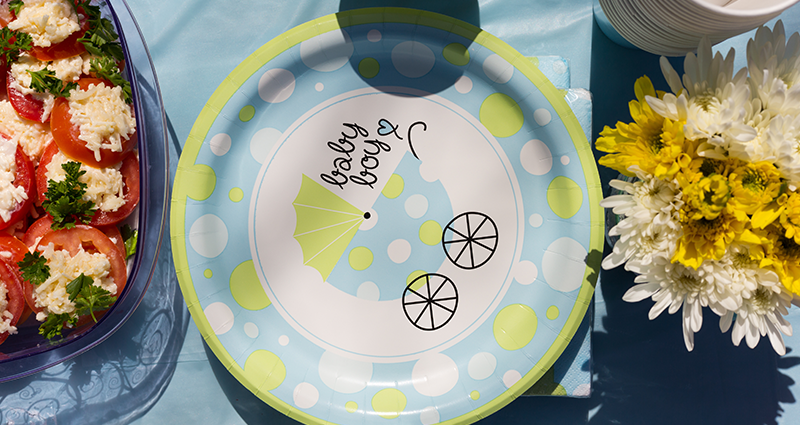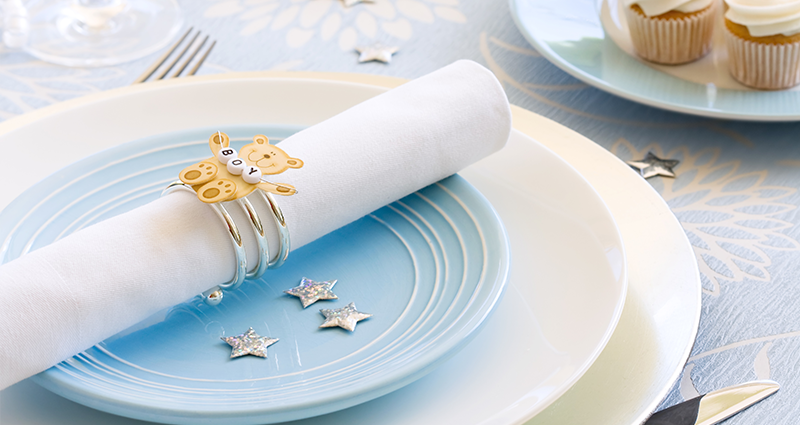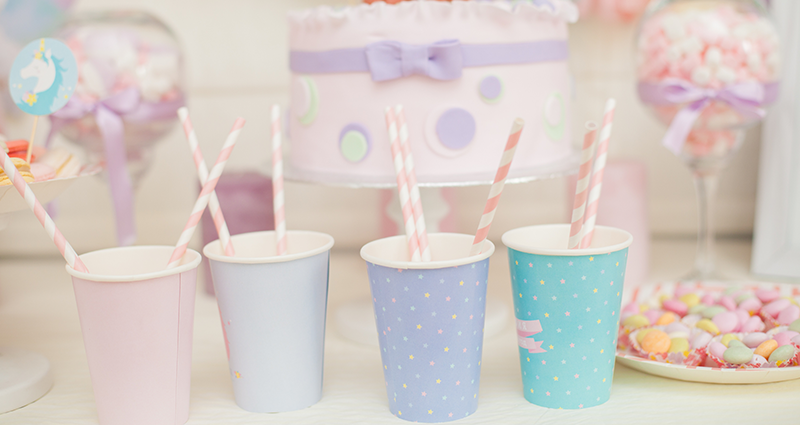 You can also decorate the mum's-to-be chair to make her feel even more special.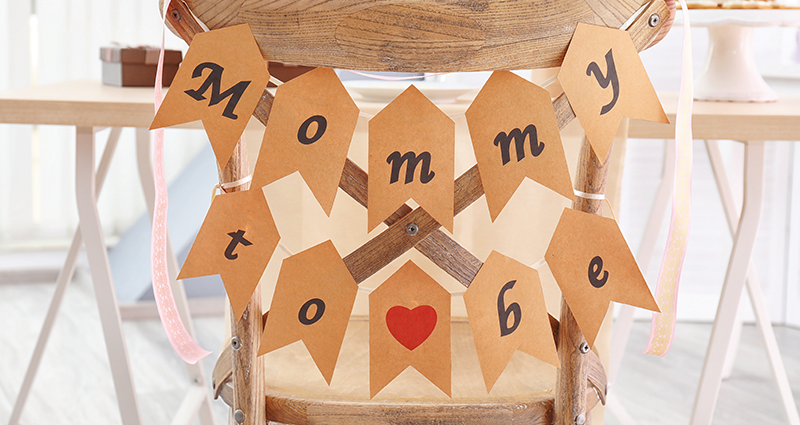 A pregnant woman must, above all, rest. Therefore, a baby shower shouldn't take too long (3-4 hours will be enough).   Before the party you can e.g. book her a visit in a beauty salon so she could feel comfortable and well-cared-for. If the baby shower takes place at home, you will have enough time then to set the table and decorate the room.
Baby shower – gift ideas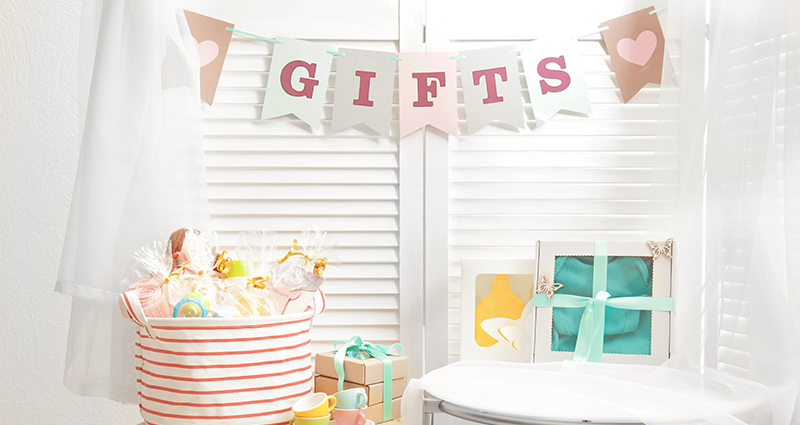 When organising a baby shower it's best to prepare a gift list with the mum-to-be. It's important to know what she needs and wants exactly. Then, it's enough to share the ideas with your friends. Another idea may be buying one bigger present together, e.g. a bassinet (it's a cosy and safe option for infants that we discuss in detail in another blog entry – how to decorate your child's room). To obtain an even better effect, you can fill it with additional things like diapers, clothes, toys, etc. Remember, if this is a surprise party, you can consult the gift list with someone from the family – the partner or relatives.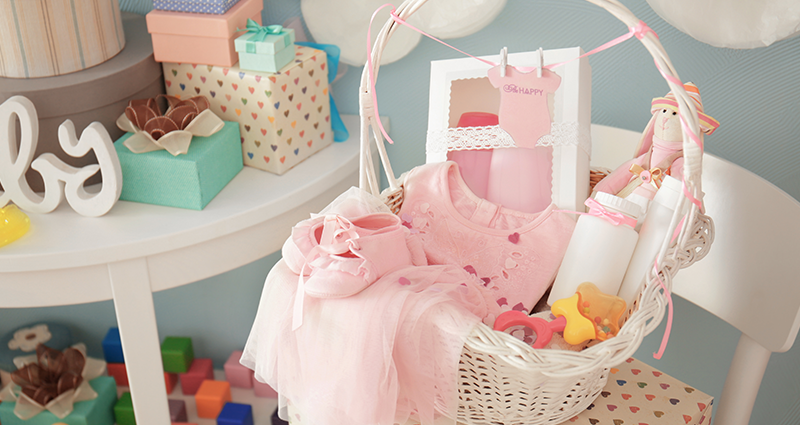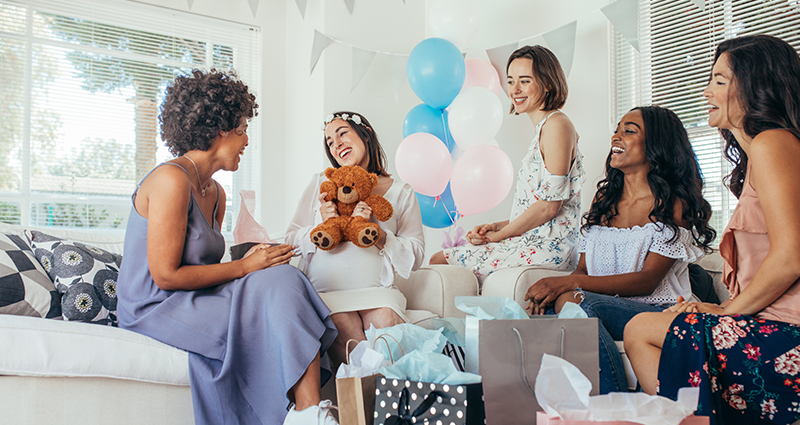 Even if you don't have a ready list of presents it's still really nice to surprise the mum-to-be and give her something special. The better if this is a present for her as a woman and not as a mum. During pregnancy women sometimes think of themselves as mothers only and forget about being themselves. Therefore, get her something like jewellery, perfumes or a SPA voucher so she can relax.
Baby shower – games to play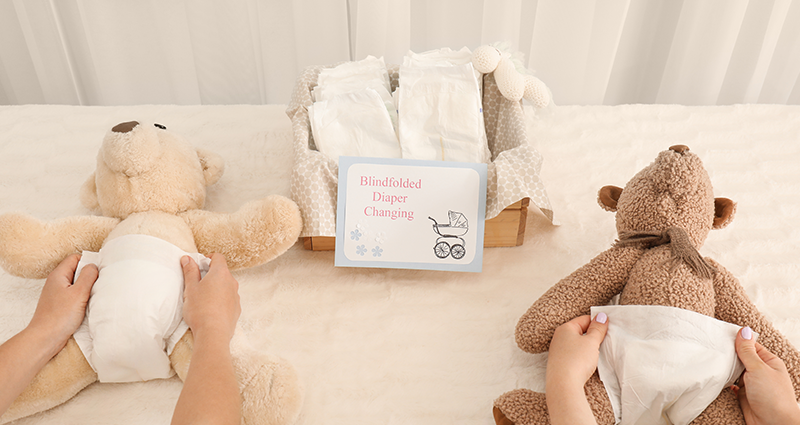 Baby showers are really nice meeting usually with girlfriends only. It's not just tea-drinking, sitting and eating sweets, though. During the party you can organise plenty of games, both the practical (changing the bear;) ) and the funny (guessing the taste of children food).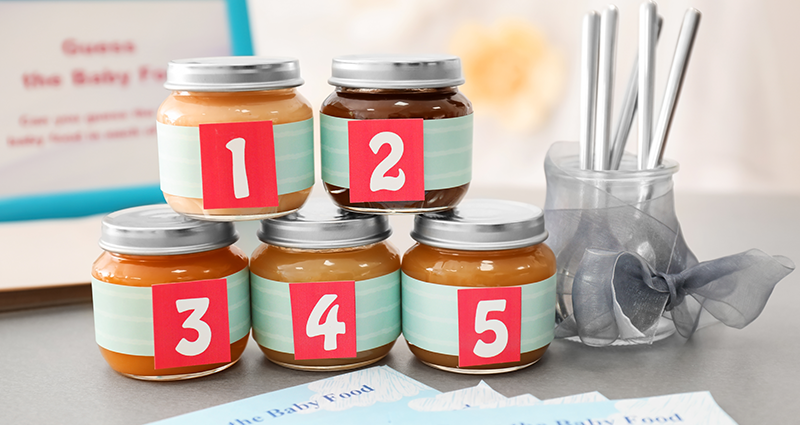 Looking at the childhood photos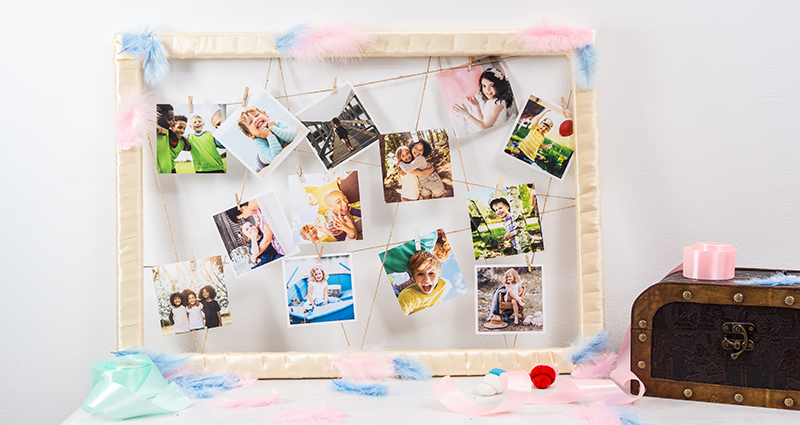 Let every guest bring some of their childhood pictures and hang them on the easel (or put them into a decorated box or a basket). The aim of the game is to guess who's on the photos. During the game there are lots of stories as memories come back immediately.
The jar of wishes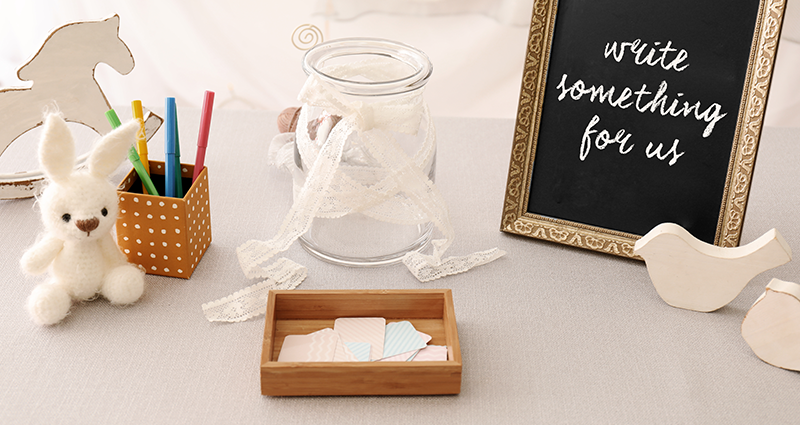 It's a great entertainment but also a sentimental keepsake. It's enough to find a small decorated jar, little pieces of paper and colourful pens. The guests can then write down the wishes for the mum-to-be and the baby. Those can be kept and come back to after many years.
A more glamorous version of 'the jar' is a Photo Canvas with the wishes on it. There should be the mum's-to-be photo in the middle and wishes written all around it. Our Photo Canvases, for instance, are available in 9 different sizes so even if you're having a lot of guests over, the format will not be a problem.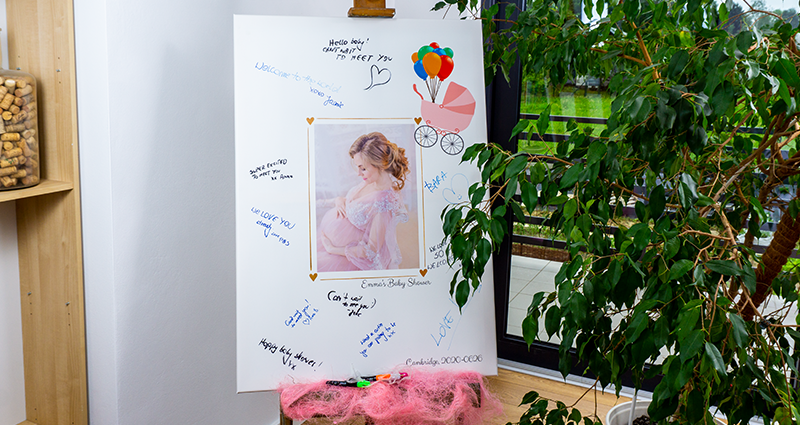 Photo shoot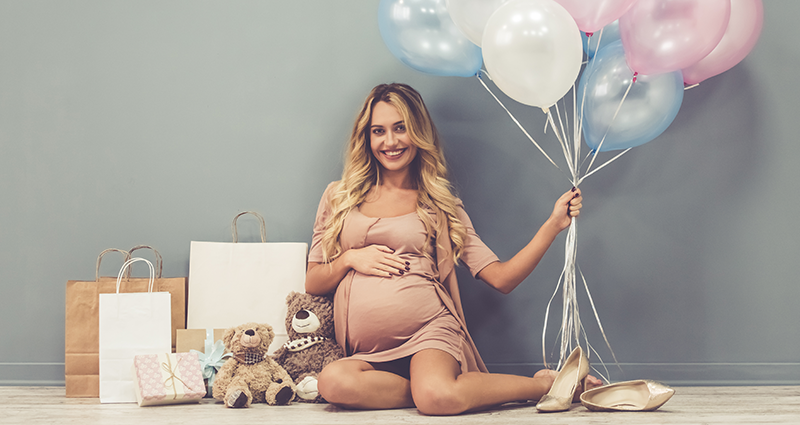 The baby shower is one of the last moments in a 'two-pack'. While planning the party it's worth buying some additional decorations and accessories and capture the whole fun in photos. You really don't need a professional photographer, yet, if the budget is quite high – why not then! The decorations that are worth having are balloons, cupcake picks, photo booth accessories or even a coronet or a hat.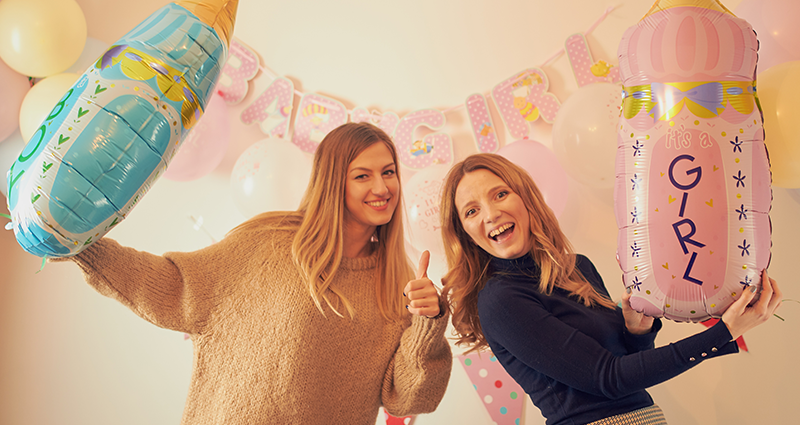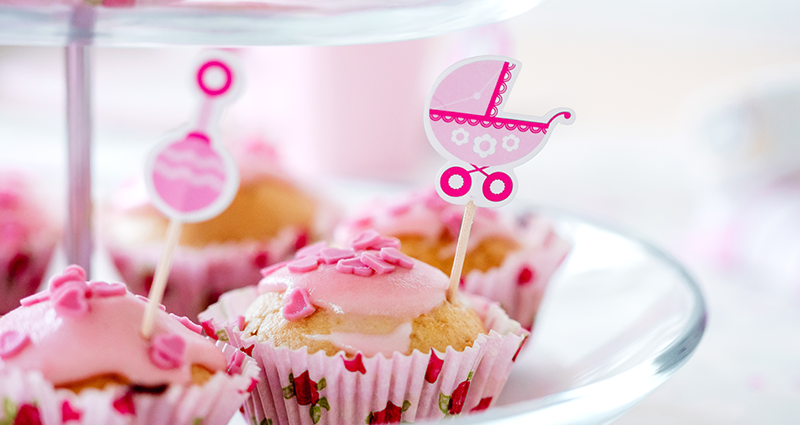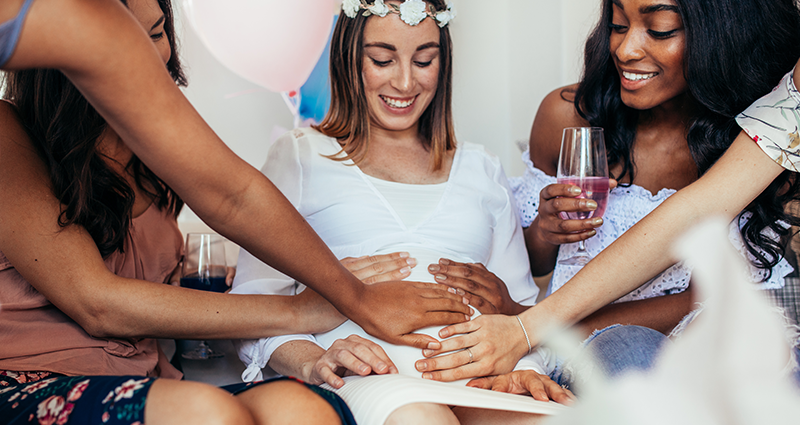 Photos that you take during the party will be very useful when preparing a Photo Book from the pregnancy period or an excuse to design a separate baby shower Photo Book. Because the baby shower doesn't last too long and there are usually not too many guests, a smaller Photo Book will be a perfect match here. We'd recommend A5 Classic Photo Books – both soft and hardcover.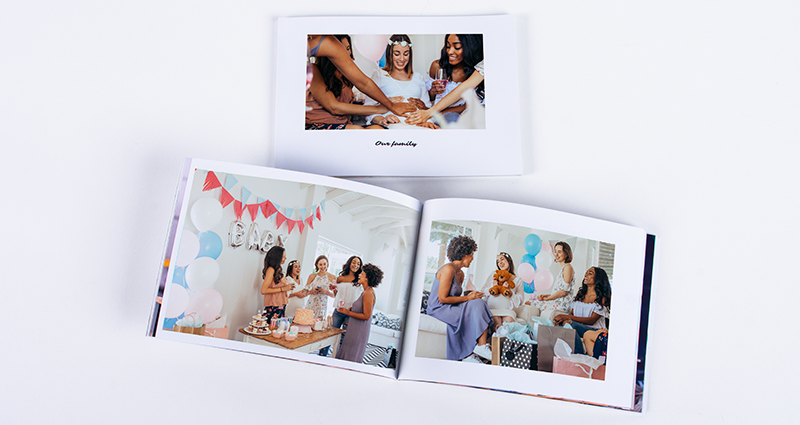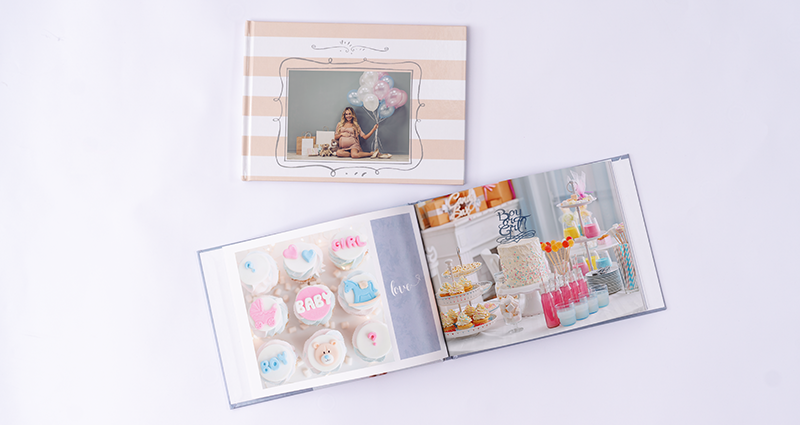 Both books can have from 32 to 100 pages and have the size of a standard notebook. It can be easily placed in a bag when visiting your friends to share the memories.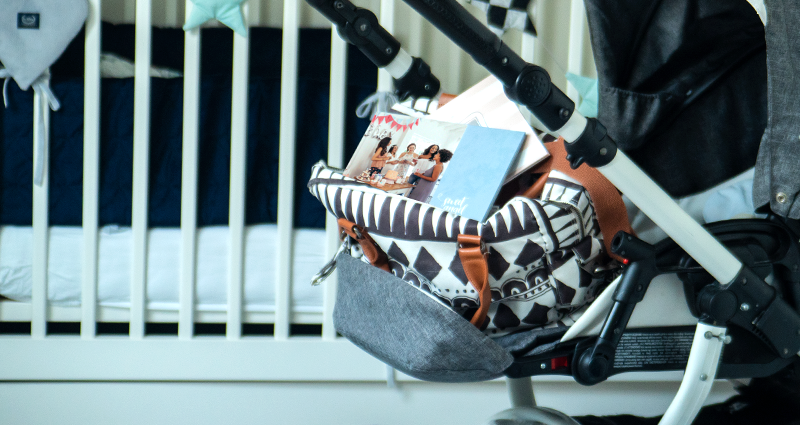 Have you ever organised or taken part in a baby shower? What did you like most? Let us know in the comments and inspire others!