Dog photo album – ideas
by Anna,
05 Aug 2022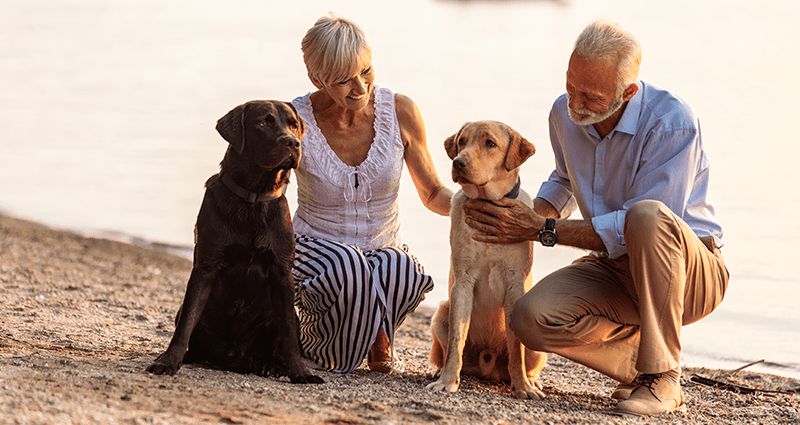 Photo books are often filled with photographs of our relatives. This way, your favourite pictures are at hand, as if they were 'enchanted' in time - that is, captured on high-quality paper. In the same way, you can also honour your most loyal friends, especially those covered in fur and barking . Sounds interesting? If so, check out our 4 dog photo album ideas and... start the project starring your pet!
Personalised dog photo album – how to make it?
There is probably nothing easier than designing a personalised dog photo album. The online editor, in which you will create the whole thing, is extremely intuitive and full of functions, thanks to which you can adjust the format to your needs. Want to remove an element visible in the template, move a photo, or maybe add new clipart? No problem, just move the mouse over the shape and change it. What's more, in the online editor you can not only modify the selected template, but also create your own original layout from scratch!
There is, however, one extremely difficult element in creating a personalised dog photo album - and that is choosing the right photos of your pet. How to select the right ones? We have some ideas. Keep reading.
Puppy photo album – puppy times!
Are you looking at your pooch and wondering where this small, fluffy ball, which not so long ago was in your hands, has gone? If so, it's time to design a puppy photo album! In your photo book you can include photos from the earliest years of your pooch's life, and preferably mix them with your favourite family photos. Another interesting idea is to create a puppy's first year photo album - a photo book containing only photos from the first months of the pooch's life. First longer walk, a meeting with a big dog brother or an exhibition of bitten toys are just some of the photos that you definitely have on your smartphone - and which will be perfect for such a commemorating photo book. Of course, you can design such a dog memory book every year and watch your four-legged friend change!
Dog memory book - dog is a child's best friend
There is no better matched pair than a child and his beloved doggie. So keep it in a personalised dog memory book, which no one else, but your child, will help you design! Arrange the photos chronologically, from the very beginning of this extraordinary friendship, or simply choose your favourite photos showing how the duo has a great time. Of course, there will be no shortage of stories related to the pooch! Maybe your child will write a few memories that will be mixed with the other photos? It will be great fun, and it will end with a unique photo book!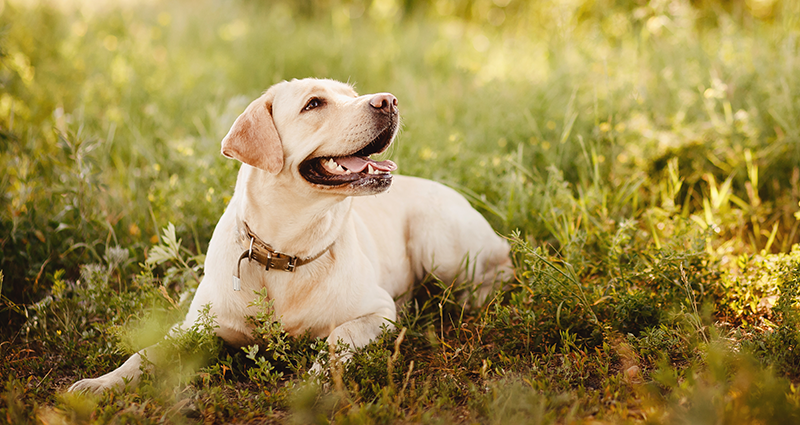 Dog memorial photo album - farewell to a friend
Parting with your four-legged friend is always a difficult moment. To relieve your sadness, it is worth creating a unique souvenir full of your favourite photos, thanks to which your shared memories will never fade away. The dog memorial photo album will prove itself in this role.
Personalised pet photo – story "through the eyes of a pooch"
In our photo books there is a function of adding original quotes and inscriptions. It is worth telling the story from the perspective of ... four paws! In your personalised pet photo album, add a funny text or phrase that you immediately associate with your pet. You can do it in a classic form, as photo captions, or more fanciful, where comic speech bubbles with your pooch's golden thoughts will go to specific photos. Or maybe you will find another way to narrate? It's all up to you and the huge amount of resources available in the online clipart creator, perfect to include in your personalised pet photo album.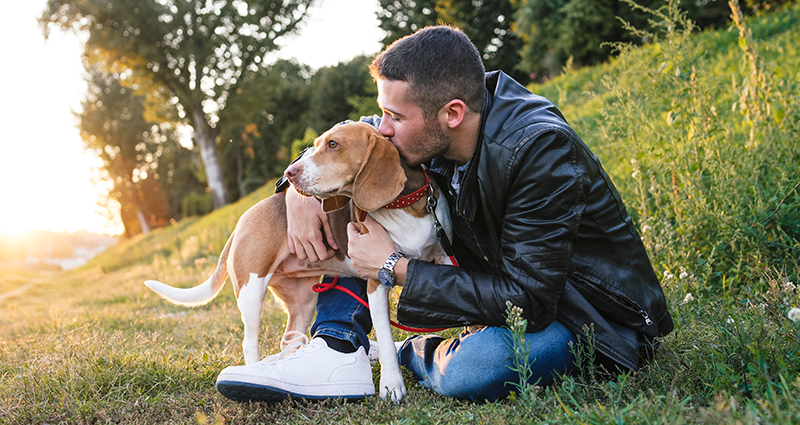 If, on the other hand, you lack ideas for funny captions for photos, just ... use your own experiences. After all, a pooch delighted with a huge bone is no different from you when you get the desired gift for your birthday - and then the only thing that bounces on your head is one big "how did they know I was dreaming about it?" You can invite the whole family to come up with creative stories "through the eyes of a pooch", lots of laughter guaranteed!
Oh, and one more thing - once you finalise your project, remember to order your personalised pet photo album in multiple copies at once. Why? Because surely all relatives and friends who know your pooch will want their own copy!