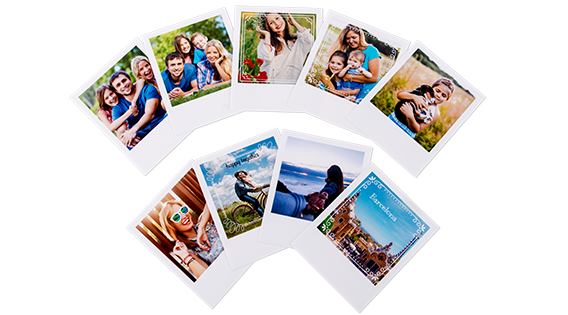 RETRO PRINTS DETAILS
You must recognise cult Polaroid cameras which have got back in good graces recently. Nevertheless, to take a vintage photo you don't need any special equipment. Print your photos using our RETRO prints with a white wide frame prepared for a text. Make your prints unique!
size of a print including a white frame 10x13 cm
size of a printed photo about 9x9 cm
professional PREMIUM glossy paper (235g/m2)
full personalisation using texts, stickers and many more
minimum number of pictures is 20
maximum number of pictures is 100
Compare products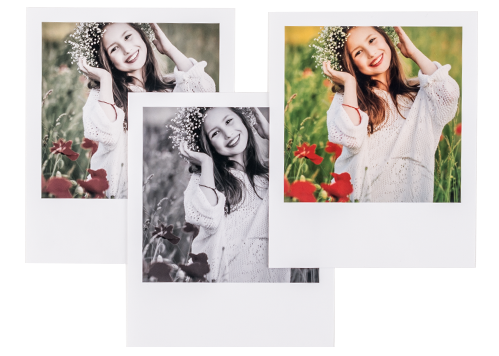 Different colour versions
Colourful, black and white or sepia
Our editor offers plenty of different filters which will enable you to adjust colours of your pictures to different occasions. Choose a filter to emphasize the colours of pictures of your children, holiday photos or choose sepia or black & white option which will make your pictures more elegant and original, depending on the occasion.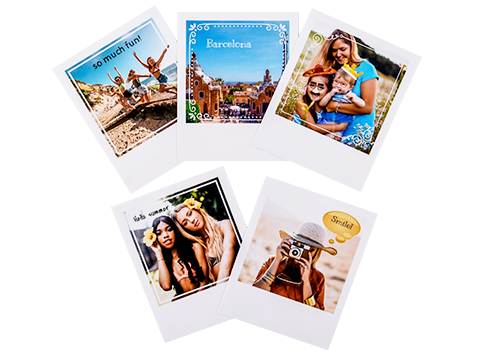 Personalise your retro prints
Cliparts, frames, stickers, texts
Do you know what makes our Retro Prints so special? It's not only a matter of the white frame reminding of Polaroid photos! You can fully personalise your pictures! Use the options you can find in our editor - add stickers, texts, frames and cliparts. Remember that the final result of how your Retro Prints will look like depends only on you!