BUY A CODE NOW - USE IT WITHIN 6 MONTHS
ADDITIONAL INFO
Delivery time:
8-10 working days
Offer valid until:
31.12.2019
HOW TO USE THE PROMOTION?
STEP
Choose a product and an offer
STEP
Click "BUY A CODE" and proceed to payment
STEP
Choose your favourite template and create a project
STEP
Apply the code in the basket and... that's it!
WHEN DO WE PREPARE PHOTO KEEPSAKES FROM HOLIDAYS?
1. When we're looking for a way to smooth melancholy away (and – let's face it – laziness and depression) after coming back to work. We're still looking back to our holiday, constantly looking through our photos, and we think "this time last week I …". Flicking through photo books or prints can also serve as a nice excuse to meet up with your family and friends and tell them about your holiday adventures and, thus, experience them again.
2. When we're looking for an idea for a gift.
Nothing creates as strong a bond as holidays spent together. There are many situations, which others don't seem to understand, that connect us. They don't know what smell, taste or view was brought back by an everyday life situation. That's why, photo keepsakes from holidays spent together are a popular (and cool;)) idea for a birthday gift.
3. When they were unique like honeymoon or getting engaged.
Let's face the truth - we're not used to making photo keepsakes from each holidays. Most of the time the keepsakes bought on the spot are enough for us. But this time it was different, this holiday was a unique, perhaps once in a lifetime experience.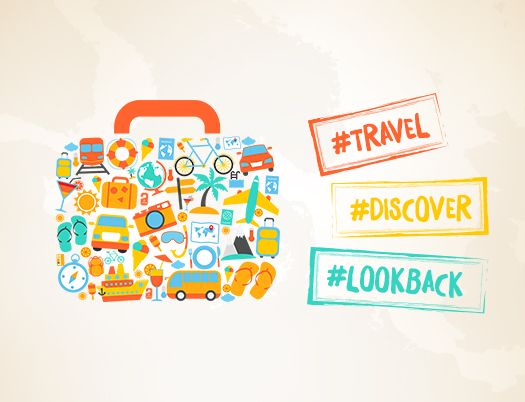 4. When it wasn't really only a holiday.
Travelling abroad is not only going on holidays. Sometimes it's a longer trip (when we go to work or study) and the new place becomes our temporary home. Right after we come back we find out that the place was a part of our life. A life totally different to the one we're leading now. That's when the option to add more and more pages to a photo book comes in handy.
5. When the place we visited turned out to be extremely photogenic.
There are places in the world in which it's impossible to put the camera away. Unparalleled nature, unique monuments, and breathtaking views make the memory card full in no time.
6. When it was the holidays of your dreams.
Our dream holidays, carefully planned, down the smallest detail. There was no website or a guide left unread while looking for the most important monuments, places offering the tastiest food and the most romantic nooks. Such holidays are a dream, that we've worked for, perhaps for a couple of years.
And what's the story behind your photo keepsakes from holidays?