BUY A CODE NOW - USE IT WITHIN 6 MONTHS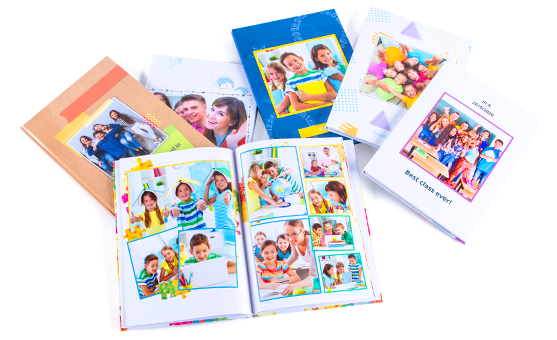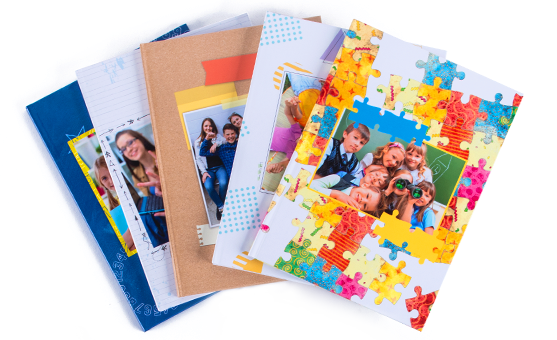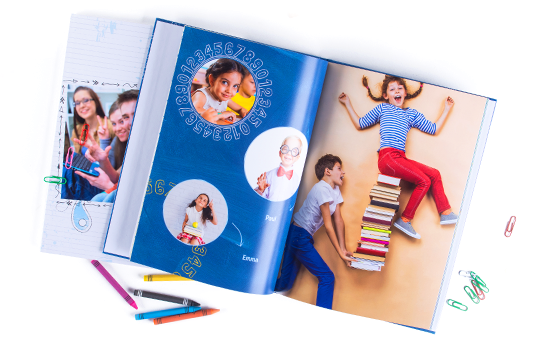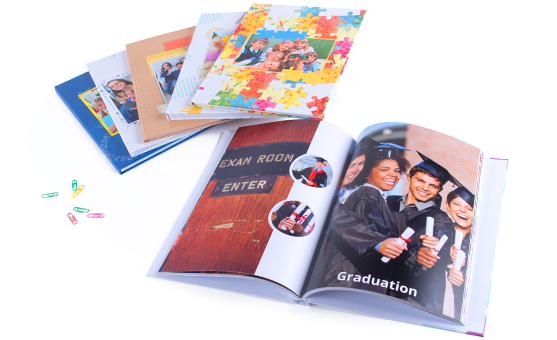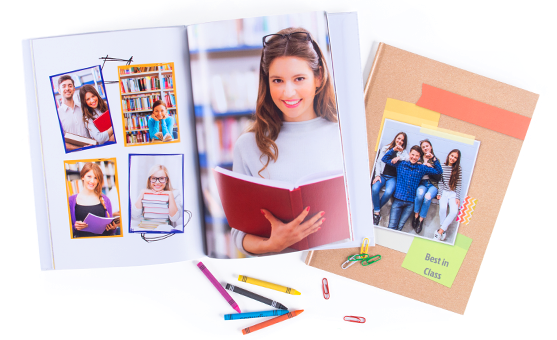 Photo Books Classic A4
Choose the number of pages and pieces in a set
32 pages
60 pages
120 pages
15 pieces
25 pieces
35 pieces
45 pieces
15 pieces
25 pieces
35 pieces
45 pieces
15 pieces
25 pieces
35 pieces
45 pieces

Are you interested in a different configuration?
All memories in one place
Even if your school year was extremely intensive, as you went on trips and took part in various cultural, science and sports projects, all your memories will fit in a photo book. After you upload the photos you'll be able to choose their layout, frames and captions. You can also add various clip-arts (check out our school collection!) and masks.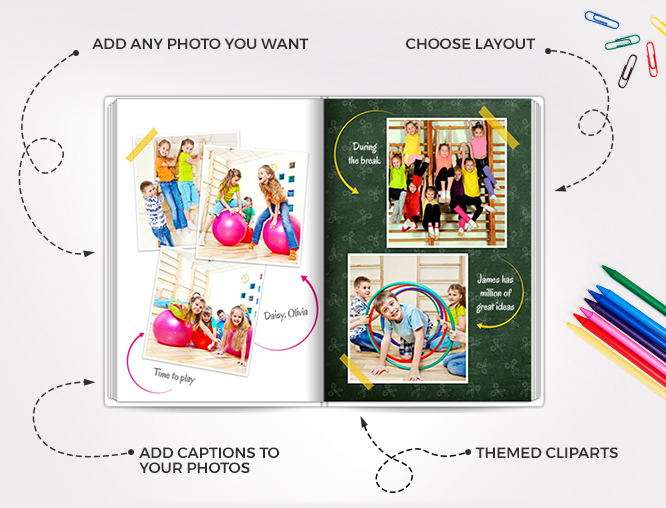 SCHOOL TEMPLATES
Do you want the school memories to be saved in a unique way? Our offer contains countless free, premade templates which are dedicated to create keepsakes of your school/class. Choose one of many templates created by our proffesional designers or design your own, unique project!